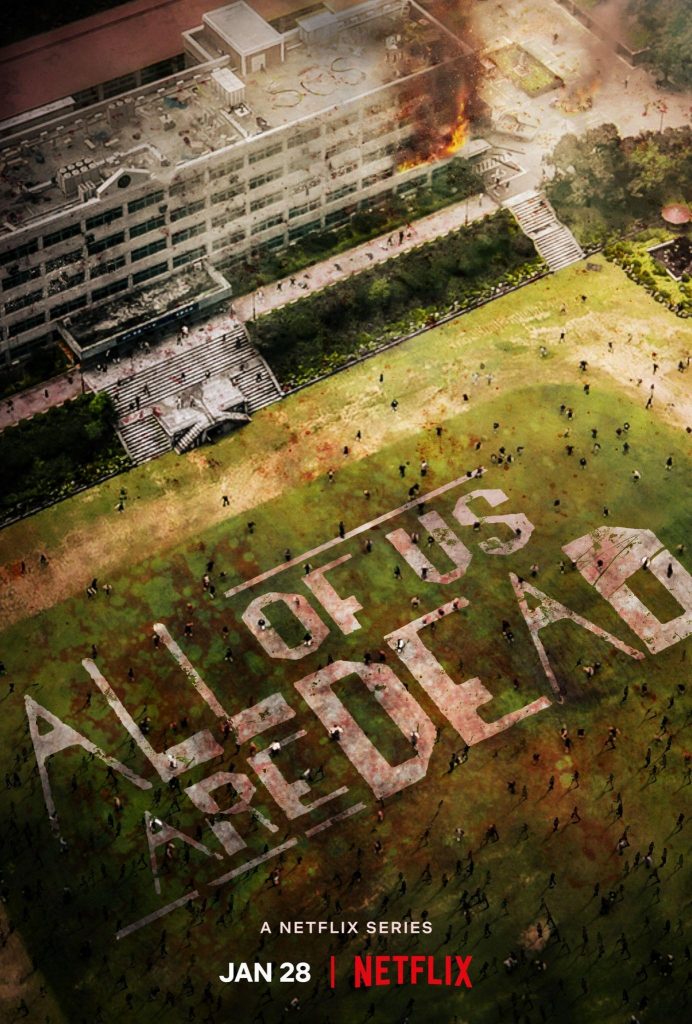 All of Us Are Dead (Korean title: 지금 우리 학교, which translates to Now at Our School) is the latest South Korean zombie/apocalypse horror series on Netflix, featuring Park Ji-hoo, Yoon Chan-young, Cho Yi-hyun, Park Solomon, Yoo In-soo, Lee Yoo-mi, Kim Byung-chul, Lee Kyu-hyung, and Jeon Bae-soo that is trending right now.
The 12-part Netflix series was released on January 28, 2022, and shot straight to the No. 1 spot for the most-watched show in more than 25 countries, including Australia, France, Italy, Jamaica, Brazil and Japan.
The Korean drama already garnered 124.79 million hours views, marking the most hours viewed in the premiere week for any Korean production since Netflix began releasing its data last year. Whether it will reach the level of Squid Games, which is currently the most watched show ever on Netflix, is still to be seen.
All of Us Are Dead was adapted by writer Chun Sung-il from an Naver webtoon, Now at Our School by Joo Dong-geun – serially published from 2009 until 2011.
The story takes place at Hyosan High School in South Korea as a virus created by a mad Science teacher gets spread in the school, resulting in a zombie apocalypse, turning anyone who gets in contact with the infected – into lethal zombies.
Netflix said, 'With thousands of students immediately contaminated (depicted in the most realistic and heart-racing visuals), it leaves only a few remaining alive on campus. This series revolves around these students who are linked by a desire to survive along with betrayal and friendship in its most unlikely forms.'
Since the trailer for the series dropped in mid January, many viewers were hyped to discover what this K-drama would bring, and the majority of them were not disappointed with what they got to watch. Some even claim that Netflix is breathing new life into the zombie genre, and the best one ever.
The drama overall is highly entertaining and will have the viewer constantly glued to the screen, since it's fully packed with stimulating scenes that are totally unexpected, gruesome, overwhelming, and all of that.
All of Us Are Dead is a very well-produced series that is highly recommended to anyone who is a fan of works such as Train to Busan, Kingdom, or anything regarding zombies.
https://www.youtube.com/watch?v=IN5TD4VRcSM
—-J.Chung
Related Articles