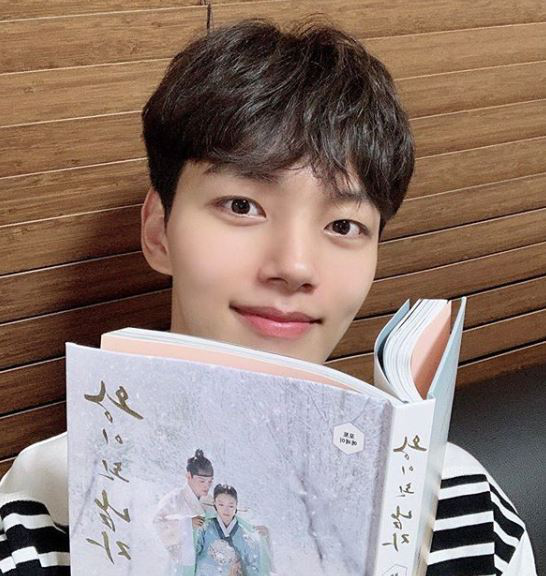 A recent photo of the actor from his Instagram account @yeojin9oo.
From child actor to leading man
Making his debut on the silver screen with 'Sad Movie' in 2005 when he was only eight years old, Yeo Jin Goo has definitely racked up a lot of screen time over the years, carving his initial interest to appear on television into a fulfilling career.
Backed by supportive parents who cultivated his passion by providing acting lessons, the talented youngster quickly moved on towards more notable roles, mostly playing younger versions of the lead actors in popular dramas, the most notable of which were, 'Iljimae', 'Tazza', 'Moon Embracing the Sun' and 'Missing You', for which he won multiple best child actor and young actor awards.
As he matured both physically and in his acting, he began to transition into lead roles, portraying the titular character in the 2013 action thriller movie 'Hwayi: A Monster Boy', for which he won several Best New Actor awards.
More lead roles and significant supporting roles followed in the ensuing years making him into one of the choice leading men in South Korea today at the young age of 21.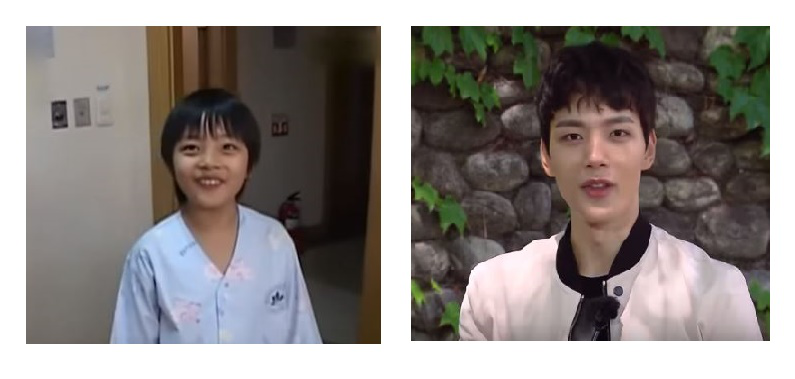 The actor as young boy (left) and how he looks today (right).
Growing up in the limelight
Graduating from an all boys high school in 2016, Yeo Jin Goo is currently pursuing his tertiary studies at Chung-Ang University, majoring in Theater.
In a past interview, the young actor mentioned his love for acting and how he has never envied his friends' relatively  more 'normal' lives due to the many enjoyable experiences he's been privileged to have through acting and through interactions with his seniors in the acting industry.
Though as any young man would, he does however, lament his lack of romantic relationships – mentioning dating as something he'd like to begin experiencing now that he's in his twenties.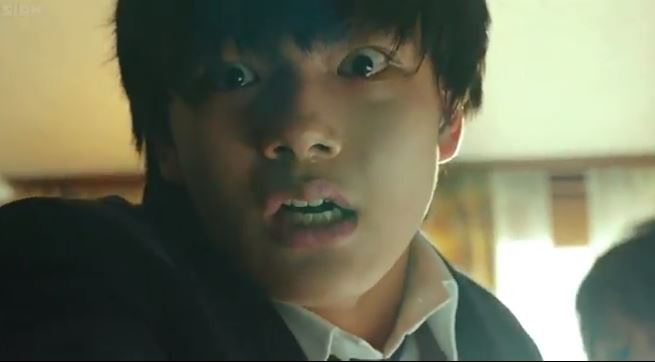 A still of the actor from his breakout role in  'Hwayi: A Monster Boy''.
Career highlights
As an actor, Yeo Jin Goo has garnered many awards and accolades over his years in the industry, but some remain more memorable, such as becoming the youngest male actor to receive the Best New Actor award in the history of the Blue Dragon Film Awards, at the age of sixteen.
Other anecdotes that speak towards his talent are less tangible than awards but are no less impressive such as receiving the acknowledgement and approval of his senior actors. His appearance in the 2015 Korean War film, 'The Long Way Home' was said to be at the insistence of veteran actor Sol Kyung-gu, who strongly recommended Yeo for the role, only signing the movie contract once Yeo had been casted.
Recent works
In 2018, the actor starred in the science-fiction romance drama 'Reunited Worlds' and filmed the yet to be released romantic comedy drama 'Absolute Boyfriend', a dramatization of the highly popular Japanese manga of the same name which is slated to air this May.
We also recently saw him in a dual role as a Joseon King and his doppelganger in 'The Crowned Clown' which just completed its run on tvN last March.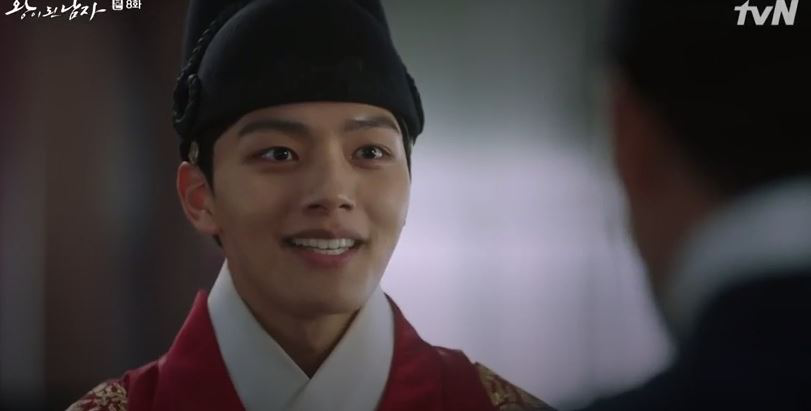 A still of Yeo Jin Goo in his role as the titular character in 'The Crowned Clown'.
Upcoming projects
Other than 'Absolute Boyfriend' this coming May, fans of the actor can look forward to another of his upcoming works this year as he is confirmed to already have another project lined up.
He is set to star in the new fantasy mystery drama 'Hotel Del Luna' with superstar singer and actress IU which is scheduled to air late this year. Another project from the Hong sisters who are well-known for their creative and compelling previous works such as the dramas 'Master's Sun' and 'While You Were Sleeping', this upcoming drama is sure to excite fans and attract new viewers alike to get to know more facets of this versatile actor.
—-Fie Fed
Related Articles