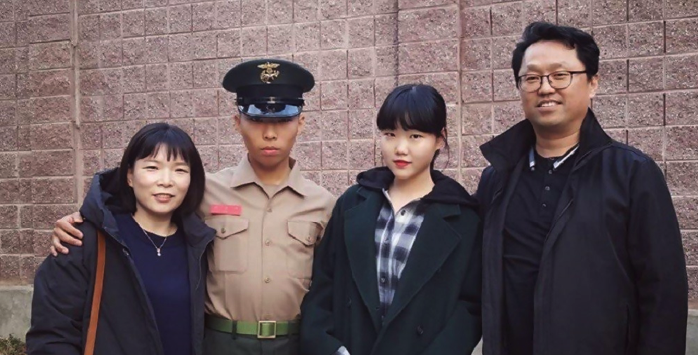 Akdong Musician, the brother-sister K-Pop act, is now whole again as Lee Chanhyuk has been discharged from the military on May 29, 2019! He began serving September 17, 2017 when he quietly entered the base. Chanhyuk served as a Marine during his two-year mandatory service. As he exited the base, he was greeted by several fans.
During his service, Chanhyuk received praise for writing the Marine Corps anthem titled "Marine Triumph." He also moved through the ranks to become a sergeant.
The YG Entertainment artists and former Billboard "21 Under 21" honorees have not announced when they will be making a comeback, but Chanhyuk's discharge comes at a time when Akdong Musician is celebrating five years since their debut with their PLAY EP in 2014. They initially came onto the scene in 2013 when they appeared on K-Pop Star. However, the pair will be getting back to work immediately.
The duo will appear on the May 30 recording of JTBC's Ask Us Anything alongside Jeon Somi. The episode will air June 8, 2019 at 9pm KST.
Are you excited to see Lee Chanhyuk back from the military? We are! We anxiously await an AKMU comeback!
—-Olivia Murray
Related Articles