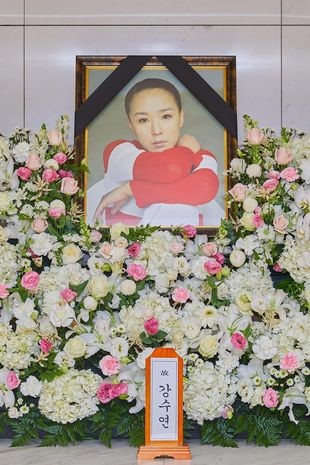 On May 7, 2022, Kang Soo Yeon, 55, passed away after being found unconscious in her home two days earlier.
The actress, who is best known for her roles in 1987's The Surrogate Womb, Come Come Come Upward (1989), Road to the Racetrack (1991), and That Woman, That Man (1993), suffered a heart attack. She was rushed to the hospital where she later passed from a cerebral hemorrhage.
During her career, Kang was a child actress in the 1970s, but she was considered a pioneer in the 1980s and 1990s where she was regarded as a feminist icon in films such as Girl's Night Out.
The multi award-winning actress was the co-chair of the Busan Film Festival from 2015-2017 alongside Kim Dong-ho.
Kang was set to return to film this year in the Netflix original Jung_E. In Jung_E, which is set in the future when Earth is no longer habitable,Kang plays a scientist who create a replica of a mercenary.
Kang's funeral will take place Wednesday May 11, 2022 and will be led by Kim Dong-ho. The ceremony will be livestreamed on Korean Film Council's YouTube channel.
We send out condolences to Kang's family, friends, and colleagues.
Related Articles