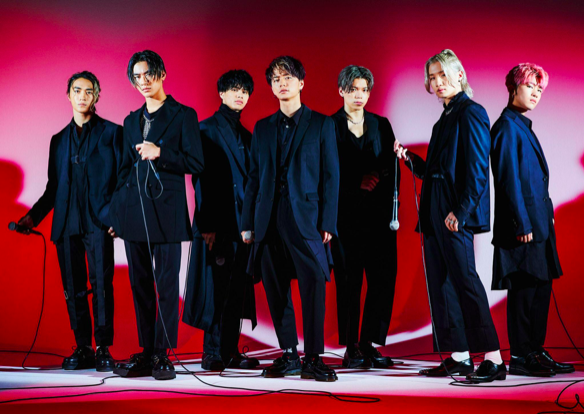 BALLISTIK BOYZ from EXILE TRIBE is a seven-member Japanese male J-pop group formed by LDH, and signed to rhythm zone of Avex Group.
The name "BALLISTIK BOYZ" comes from the fact that the members' vocals and rap continuously change depending on the song and their image, which resembles a bolt of lightning.
The group was formed in a collaboration of HIRO and DOBERMAN INFINITY during VOCAL BATTLE AUDITION 5. debuted with their first album, BALLISTIK BOYZ, on May 22, 2019.
We would like to thank the members of BALLISTIK BOYZ and their management for this interview, and wish them all the best in all their endeavors.
Please introduce yourselves to our readers.
Miku Fukahori: I'm Miku Fukahori, 22 years old. I'm always playing the fool and in charge of creative projects.
Rikiya Okuda: I'm Rikiya Okura, and I'm 22 years old. I've often been called the life of the party within the group!
Masahiro Sunada: I'm Masahiro Sunada! International fans and my friends overseas call me Masa! I'm 21 years old and the youngest! In the group, I'm the one who organizes and summarizes the opinions at rehearsals and meetings.
Ryuta Hidaka: I'm Ryuta Hidaka. I'm the oldest in the group. I mainly support and bring the group together, but I also think it is my role to lead from the front. I like to be active, so I always go out on my days off. I go out to exercise or go shopping.
Yoshiyuki Kano: I'm Yoshiyuki Kano from BALLISTIK BOYZ, and I'm 25 years old! I'm the vocalist in the group. My style is that I have a voice of great volume!
I'm often in charge of MC and a straight man!
Ryusei Kainuma: I'm the rapper of BALLISTIK BOYZ, and I'm 22 years old!
Riki Matsui: I'm Riki Matsui, 21 years old and the blonde boy in BALLISTIK BOYZ!
Tell us how you got in the music scene and what drove you to audition for the
Group?
Rikiya Okuda: Originally, I started dancing because I admired EXILE. I studied in New York, where I discovered singing and rapping and had more opportunities to work as a musical artist.
Ryuta Hidaka: When I thought about my dream seriously at 15, I loved singing, and because of EXILE's influence, I aimed to become a singer. I chased my dream, aiming only to become a member of EXILE TRIBE. Since I heard about the audition, I thought this could be the chance, so I attended the audition with no hesitation.
How would you describe the BALLISTIK BOYZ sound and vibe in one word?
Yoshiyuki Kano: I've been talking about this for a long time, but versatility fits well!
Miku Fukahori: Versatility.
Which song by BALLISTIK BOYZ from EXILE TRIBE would you recommend to anyone who may not be familiar with your music?
Masahiro Sunada: It will be "Animal" because this song can be called our representative song!!
Riki Matsui: "Animal"!!!
Share with us some of the most memorable moments that you've had since youbegan your career.
Ryusei Kainuma: The moment when we were in LA, shooting the MV of "TENHANE-1000%-" which is recorded in the debut album. It was the place, country, where BALLISTIK BOYZ aimed for, so I was happy that we could shoot our MV there and begin our career. That is why it's the memory that will last forever, and we were determined to pursue the dream of "global expansion."
Ryuta Hidaka: Promotion activities in South East Asia. It was my first time going to these countries and holding live concerts overseas, so every day was stimulating and became a great experience.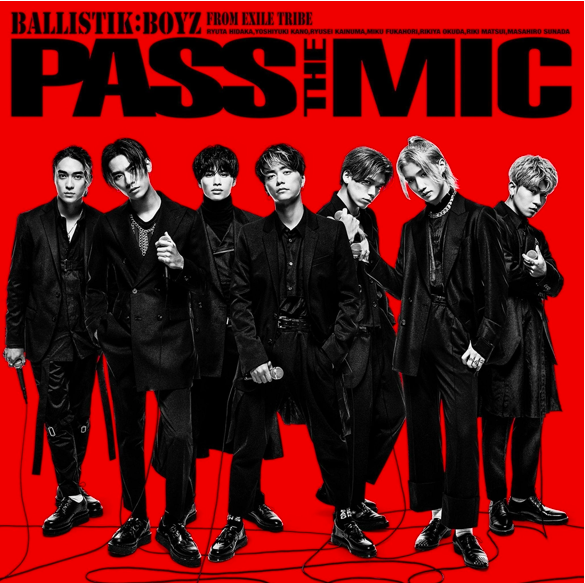 Could you name some of your musical inspirations?
Rikiya Okuda: EXILE, of course, but I also loved Michael Jackson, Chris Brown, and more since
my youth and was inspired by their music!
Riki Matsui: Tyler The Creator
What are your hobbies other than music or dance-related activities?
Yoshiyuki Kano: Right now, I'm hooked on poker! It's a mind sport that uses your head and is super fun!
Miku Fukahori: Drawing, fishing, baseball, golf
What is your favourite food and beverage?
Ryusei Kainuma: My favourite food is sushi. For the sushi topping, I especially like Hon Maguro O-toro (Bluefin, the fattiest portion of tuna)." My favorite drink is sparkling water.
Riki Matsui: Udon, Sprite
Where do you see yourself doing in 10 years?
Masahiro Sunada: I want to represent Japan and work all over the world, gain success and fame to
the point that when people think of Japanese people, they think of Masa!
Ryuta Hidaka: Pursue my dream as a group and do things that I want to do as an individual.
I want to be an adult who is always shining and, in a good way, who never forgets
the inner child.
What are your goals and hopes for BALLISTIK BOYZ from EXILE TRIBE?
Rikiya Okuda: The group's dream is to become a music group that can stand out in the world
and successfully hold the world stadium tours.
Yoshiyuki Kano: Even now, I surely aim at becoming a musical artist who can do great overseas!
We haven't been abroad for two years, but I would like to practice hard so we can
immediately go and have live concerts overseas as well.
Please tell us what we should listen to in the new album "PASS THE MIC"
Ryusei Kainuma: This album is filled with all of our activities until today, and it not only describes
the growth of BALLISTIK BOYZ but also our thoughts on "global expansion." We aim to go full-scale into the world from now on…and we hope you all can understand our feelings.
Miku Fukahori: It's like the culmination of our first chapter and the album filled with everything of
our past. The new song also has sounds we never used, and I think it is even more mature.
-J.Chung.
#BBZ #interview #BallistikBoyz #Japanesegroup #Japanesesingers #ExileTribe #RyutaHidaka #MikuFukahori #PassTheMic #Jpop #Japanesemalegroup #LDX #AvexGroup #YoshiyukiKano #DobermanInfinity #vocalbattleaudition #HIRO #Japanesemusic #newjapanesesingle #november2021
One response to "KCRUSH Interview with BALLISTIK BOYZ from EXILE TRIBE"
Related Articles