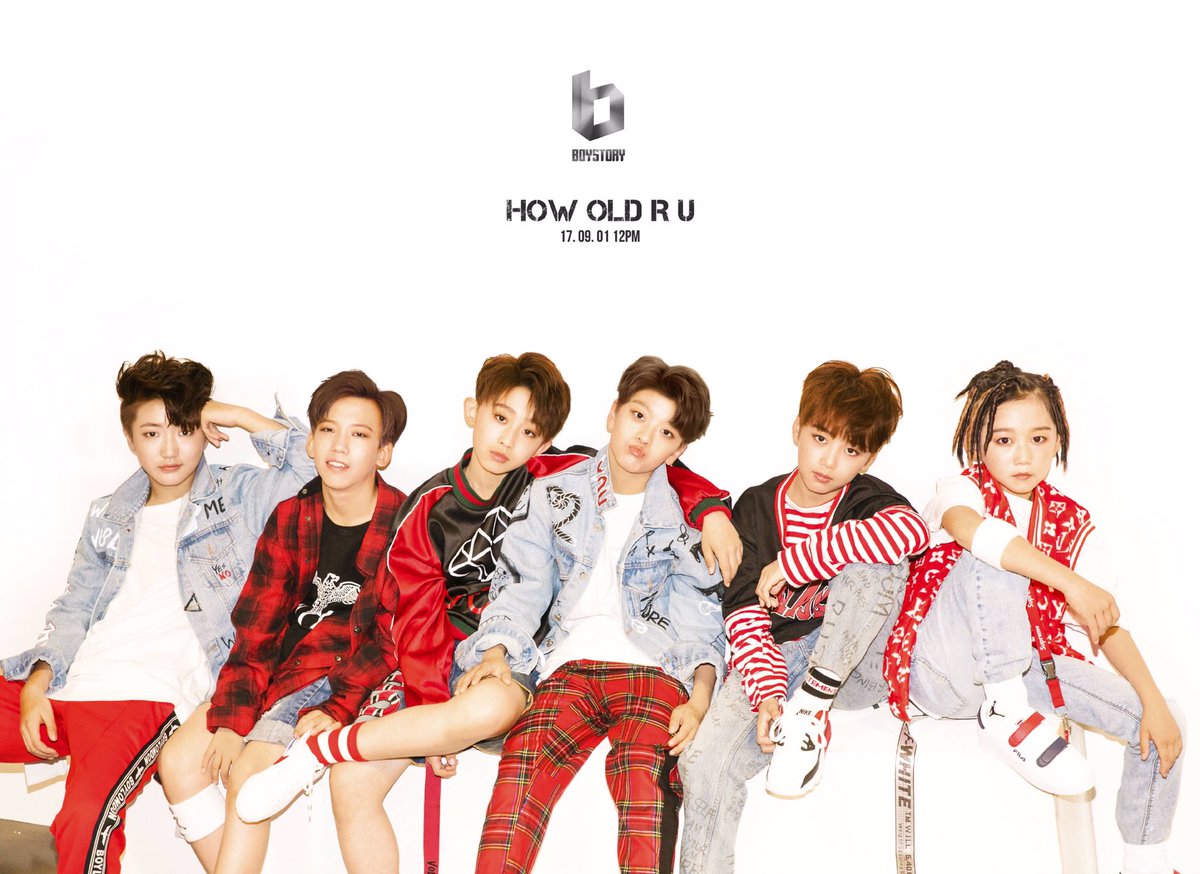 Boy Story is a creation of JYP Entertainment, established by South Korean record producer and singer Park Jin Young. Given the influence of K-pop culture in Asia and the seeming wide audience of youths and adolescents, Boy Story can be adjudged a good business move, to tap into the Chinese pop culture market, following the success recorded by TFBoys pop band in China.
JYP Entertainment subsidiary; NCC Station Entertainment on August 2017 announced via their weibo page the imminent launching of a new Chinese pop boy band "BOY STORY." The group (BOY STORY) is believed to be the first juvenile pop combination created by JYPE China (NCC Entertainment) and Tencent Music Entertainment Group (TME).
It is widely reported that the boy band will have four pre-debut singles and music videos commencing from September 1, 2017, through August 2018, and an official first mini album will be readily released afterward. The boy band (BOY STORY) is comprised of six members; Han Yu, Xin Long, ZE Yu, Zi Hao, Ming Rui and Shu Yang, with an average age of 12 years.  They launched their first single, titled "HOW OLD ARE YOU" in September 2017. The planning, song writing and music video production is credited to Park JY a renowned South Korean and Asian producer.
At the launch of Boy Story's single; "HOW OLD ARE YOU," it topped most charts, swiftly throwing up a debate among the general public. Its emergence has signalled the expansion in number and range of musical genres available to Chinese adolescents.
The group is depicted as the most promising hip-hop boy band in the Chinese music space as well as the youngest. Expectations are high from fans, given the display of immense talent by the band; members have a good knowledge of hip-hop and have developed excellent dance skills over the course of their continuous training. They aren't far from becoming an iconic group in today's music in the near future.
Boy Story is bound to be in China's mainland entertainment circle as a formative force for the juvenile music type, offering a range of choices and possibilities. The strength of young people in hip-hop will be prominently increasing like wildfire as time goes on.
Boy Story's single; "HOW OLD ARE YOU" is a song that is appealing to a large audience; it offers a perfect blend of appropriated pop beats that fit into the "ratchet" and "twerk" in the dance routine. It delivers a suitable mixture of the teenagers' youthful behaviour, creativeness as well as depicting the strong energy and vibes inherent in the song.
Mixed reactions have trailed the emergence of the Boy Story boy band; some are amazed by the talent of the boys, their near-perfect delivery in their debut single "HOW OLD ARE YOU." A fan on aminopps.com stated that:
"Their song and music video was good to me, I love the colors, and I love the whole message and video in general. Also, their dancing was terrific; they are some good dancers."
Another fan with a different view asserted that:
"I have nice things to say and also a negative view about this group; bear in mind these are my opinions, everyone's judgment is different. Now don't get me wrong these boys are talented and super cute; however, they are too young to be starting a career already. They are just about 10-12 years old, I'm not sure if they really should be K-pop stars at such an adolescent age, it would be different a little if they were under tutelage but no they are becoming stars soon and I'm worried that these children will be over-labored and they'll be missing out on their childhood, they should be home or on the street playing like other kids do and not becoming grownups. The children are in an adult world, and I'm scared for them. If they were mine, I would have declined it or had JYP keep them as trainees till they were older."
Similarly, a fan questioning the ages of the boys opines that:
"Omg, I found them a few days ago, and I was so stunned about how gifted they were and absolutely agree with the fact that they are too young to be stars. They're still babies for me. They're making them grow up so fast. It's not right. However, I'm still pleased to see people appreciating them."
The age of the band appears to be a very worrying factor for most fans; serious questions are thus posed from the comments of some fans. Will the boys not be overworked as idols, considering their ages? Some even think their status (idol) might cost them their childhood experience.
—-E. Mily
Related Articles