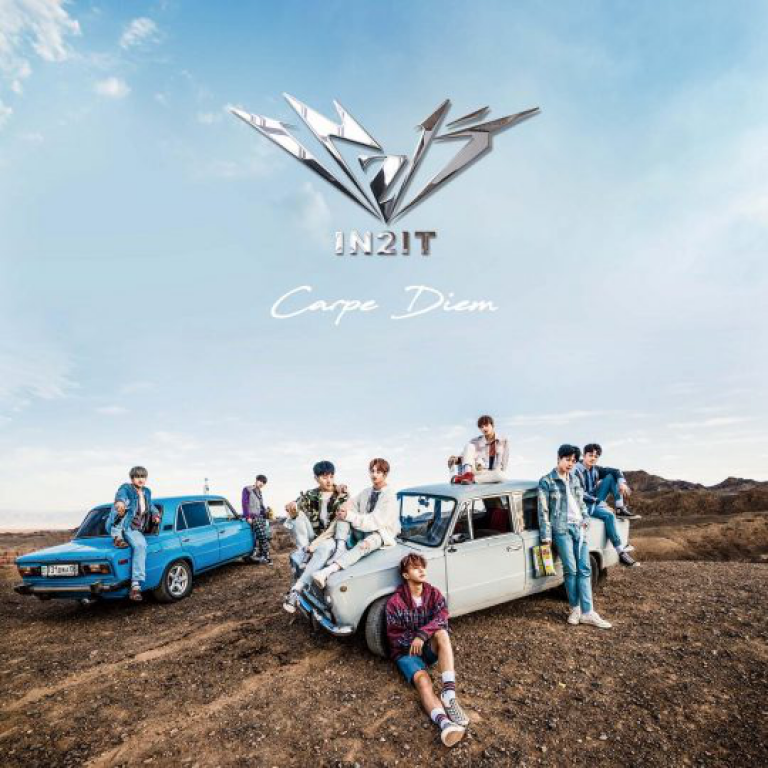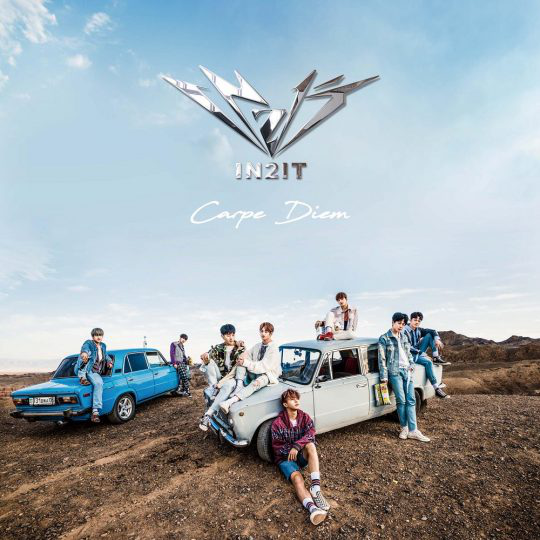 IN2IT, an 8-member boy group, released their debut album "Carpe Diem" on October 26th and had a press interview to discuss their new album at a café located in Gangnam on the 30th, attended by a number of major entertainment news reporters, such as Top Star News, Newsen, and Aju New. The members said in the interview that they could hardly believe they actually made a debut and held a showcase.
IN2IT include Hyun-uk, Inho, Inpyo, Iasaac, Jian, Jinsup, Sunghyun and Yuntae, the final line-up of a survival audition program "Boys 24." The group name, a combination of "intuit" and "into it," was made in hopes of "making the public intuitively get into the group through their charms."
Although IN2IT are a new group, they are not new to a stage. They have already accumulated more than a year of stage experiences, performing as many as 260 gigs. However, as the group stated in the interview, they are still not used to being filmed for TV shows: "We have lots of stage experiences, so we are not afraid of performing on a stage. But being on TV still scares us." Nevertheless, the stage experiences definitely helped the "new" boy group.
Then, what makes IN2IT so special? The members said "stage experiences" and "sincerity." The group aspires to show off their performance skills when they are on stage, and when they are not, they hope to capture people's hearts through showing their artless, sincere appearances. Also, unlike other groups, IN2IT does not have a "leader," and members have an equal say in decision making.
Moreover, well-known composers participated in IN2IT's debut album "Carpe Diem," which includes five songs in total: the title song "Amazing," "Paradise," "Cadillac," "Rising Star," and "Tomorrow." The title song "Amazing," a tropical themed dance-pop song, was composed by Double Sidekick, a heat song maker. The lyrics talks about a boy's feelings for his cute girlfriend, and the chorus has a nice hook.
"Cadillac," composed by Cha Cha Malone, the hottest music producer these days, and "Paradise," composed by Paul Reign, a leading Swedish song writer who worked with Victoria Beckham, Mandy Moore, and Christina Aguilera, are worth noting. In addition to the well-known producing team, Sunghyun, a member of IN2IT, also participated in writing rap lyrics, showing his enthusiasm.
In addition to that, Hyojae Choi, who was in charge of choreography of TVXQ, EXO, and NCT, created IN2IT's choreography. Also, interestingly, the music video of the title song "Amazing" was filmed in Kazakhstan. No other K-pop groups previously visited Kazakhstan for music video making. The M/V not only captures vast nature of the central Asian country, but also features the group's powerful choreography.
IN2IT, as they stated in the interview, aspire to hold a dome tour in Japan in the future. The group will soon start appearing on music shows.
—-J.K. Lim
Related Articles