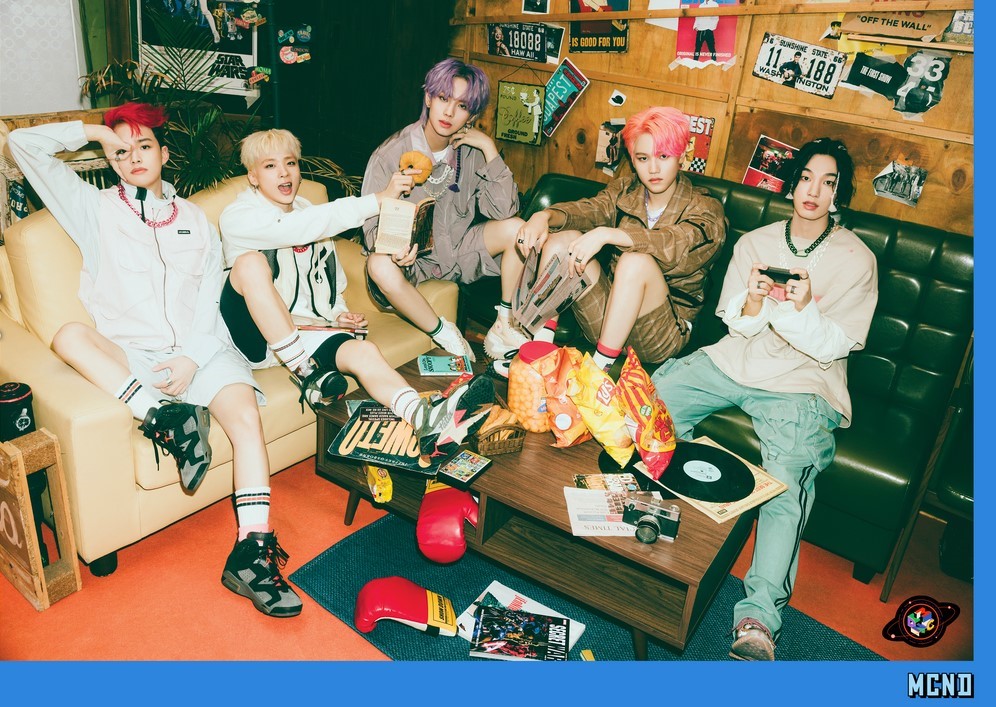 [1ST] MCND EUROPE TOUR 2022′ will be held in 6 European countries and 7 cities in April.
– Despite the COVID-19 pandemic, there are a lot of love calls due to the rising interest in K-pop and K-content in Europe. MCND will open its first K-pop performance in Europe since the Corona Pandemic.
MCND, the representative idol of the 4th generation idol., will hold its first offline performance since its debut and hold its first European tour '[1ST] MCND EUROPE TOUR 2022' to solidify its position as a global idol.
When the news of the tour was announced on MCND's official SNS on the 12th, interest in the first face-to-face concert poured out from global fans not only in Europe but also around the world, raising expectations for the first European tour. Starting with Amsterdam the Netherlands, from April 9th to 17th, MCND will visit six European countries and seven European cities, including London of the United Kingdom, Budapest in Hungary, Cologne in Germany, Paris and Toulon in France, and Lausanne in Switzerland to meet European fans.
In particular, MCND's performance is raising expectations in Europe as it is the first K-pop performance to be held as most of the sanctions on COVID-19 in Europe are eased amid growing interest in K-pop and K-content in Europe despite the Corona Pandemic. Immediately after its debut, MCND has already received many love calls from overseas promoters such as Europe, the Americas, and Asia, and plans to realize meetings with global fans in earnest, starting with the European tour.
MCND, which debuted during the non-face-to-face period, has strengthened its position as 4th generation talented idol group by holding an online solo concert with a setlist of more than 20 songs in 2020 and 2021, and has been steadily communicating with global fans through various contents such as its own music projects.
Meanwhile, detailed information on MCND's first European tour '[1ST] MCND EUROPE TOUR 2022' will be released sequentially from February 15.
Photos provided = TOP Media
#MCND #1stMCNDEuropeTour2022 #kpop #MCNDofflineperformance #kpopgroup #kpoptour2022 #newtour #kpopidol #EuropeTour #MCNDSNS #facetofaceconcert #koreanpop #koreanmusic #EuropeanTour
Related Articles