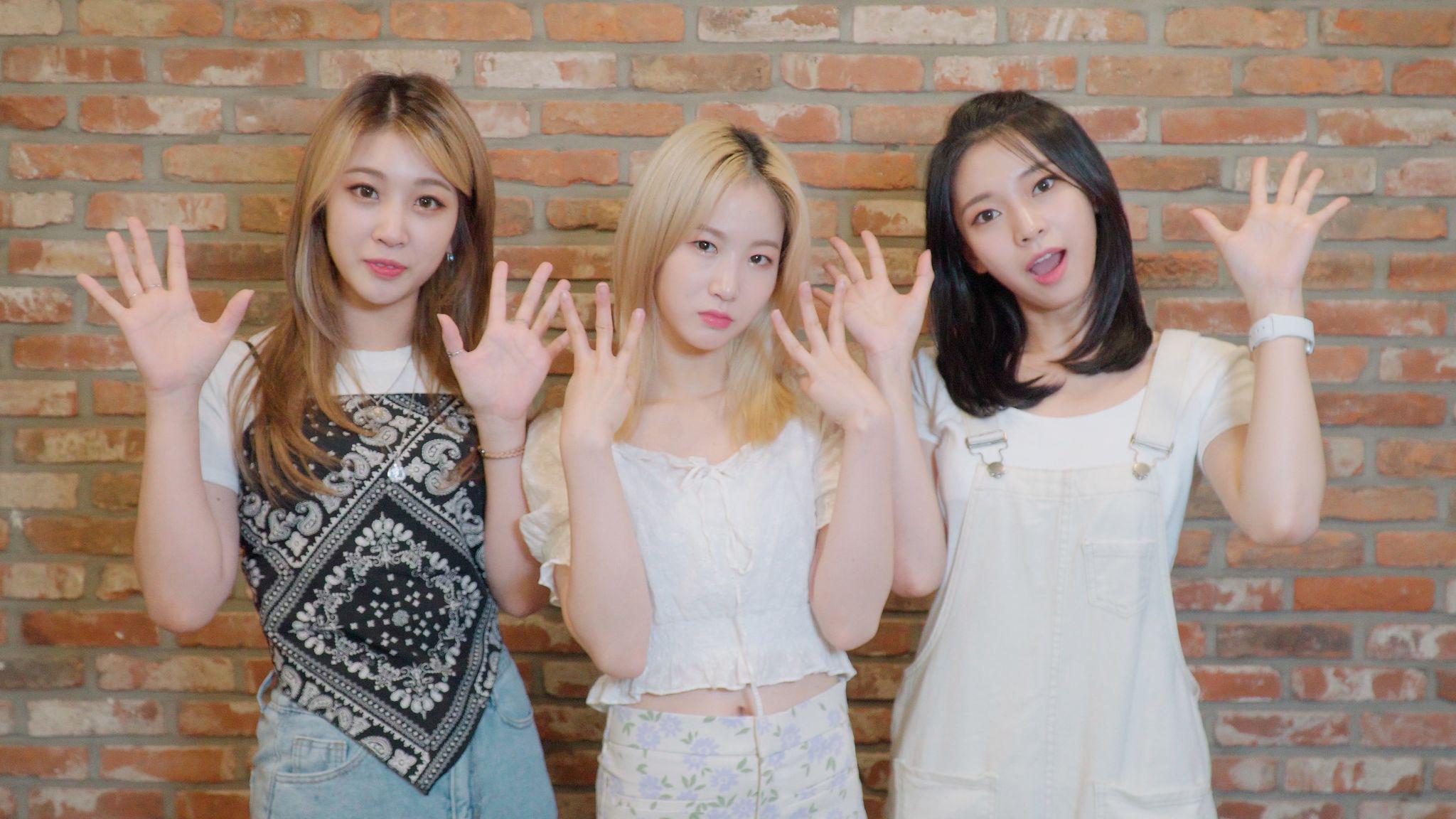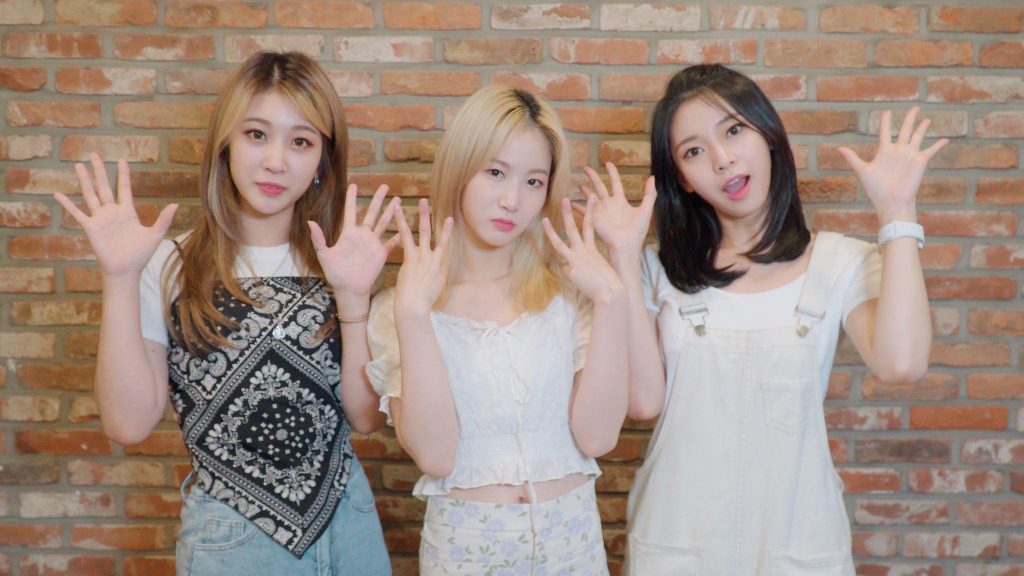 Buenos Aires, Argentina (July 17, 2021) Before their live performance exclusively for Latin America, the girl group 3YE told us how they feel and anticipate this meeting with their Latin fans.
How long did you rehearse together before debuting as 3YE?
HAEUN: "I have always liked to dance and sing. When I was 12 years old, I joined the group and started practicing with my members. "
YURIM: "I was chosen by the agency in the second year of high school and I have been with my groupmates ever since."
YUJI: "I learned belly dancing in elementary school and different styles of dance while preparing to become a singer, I have been singing since I was 15 years old."
What artists marked your career, your desire to make music?
HAEUN: "I admire Taylor Swift"
YURIM: "The Kpop group, Girls' Generation, because they have been in the industry for a long period of time. "
YUJI: "I love Ariana Grande, she perfectly expresses her music with her vocal and acting skills."
What are her favorite Latin artists?
HAEUN: "I love Tini, please, she is beautiful."
YURIM: "Paulo Londra. I love the sophisticated hip hop of him. "
YUJI: "I've been a Nicki Nicole fan forever."
What do you know about Latin America and the people of it?
HAEUN: "I love the energy of Latin America, they always leave us positive messages."
YURIM: "I love the rhythm of their dances, and I would love to learn more about the traditional culture of Latin America."
YUJI: "I love the energy and passion of your people. And since I love meat, I want to try all Latin American dishes. "
What do you expect from this exclusive concert for Latin America?
HAEUN: "I am honored that our first concert is in Latin America, and I am very excited about that."
YURIM: "I'm a little nervous but at the same time excited, since this is our first concert. We've been working hard, so have fun with us!"
YUJI: "I wish we could meet in person, and I hope that happens soon. Please enjoy our show and receive good energy from us. And please continue to support us! "
3YE LATAM ONLINE CONCERT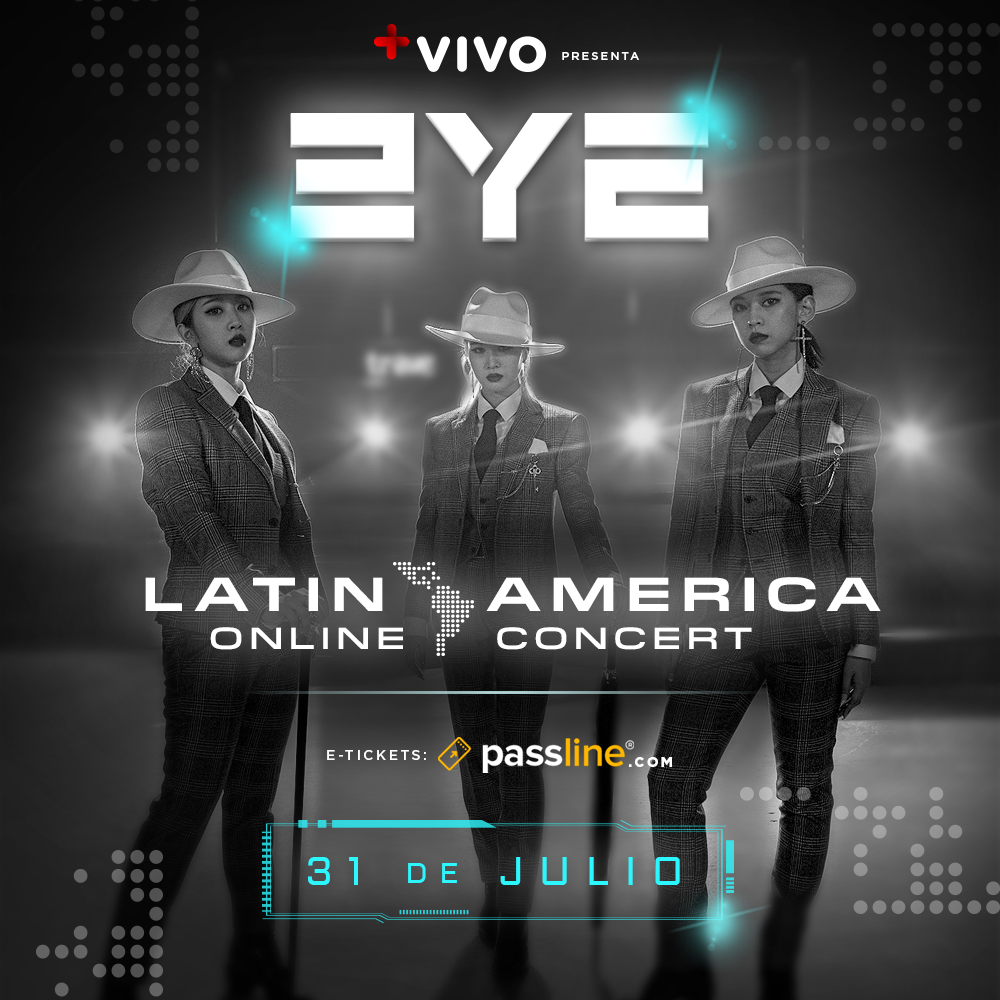 Date: Saturday, July 31 | Schedules:
➔ Argentina / Uruguay / Brazil 8:00 pm Transmission opening | 9 pm Show
➔ Chile / Bolivia / Paraguay / Venezuela / Puerto Rico / Dominican Republic 7:00 pm Broadcast opening | 20 hs Show
➔ Mexico / Peru / Ecuador / Colombia / Panama / Cuba / Jamaica / Haiti / Bahamas 6 pm Broadcast opening | 7 pm Show
➔ Costa Rica / Nicaragua / El Salvador / Honduras / Belize / Guatemala 5 pm Broadcast opening | 18 hs Show
Platform: www.masvivo.tv | Tickets: www.passline.com
FULL TICKET FULL TICKET (Includes Access to the Concert in a single device for 24 hours. Audio in Stereo and Video in HD).
FULL PLUS TICKET (Includes Access to the Concert in a single device for 24 hours. Exclusive Backstage Content and the possibility of enjoying it with 8D Audio – immersive sound- and ULTRA HD Video).
· FULL PLUS VIP TICKET (Includes Access to the Concert on a single device for 72 hours. Exclusive Backstage Content, 8D Audio – immersive sound, ULTRA HD Video + Virtual Meet & Greet)
Related Articles