Join the 2WILIGHT ZONE to meet THE BOYZ and ATEEZ in one dreamy online live event as they embark you into a special night between fantasy and reality.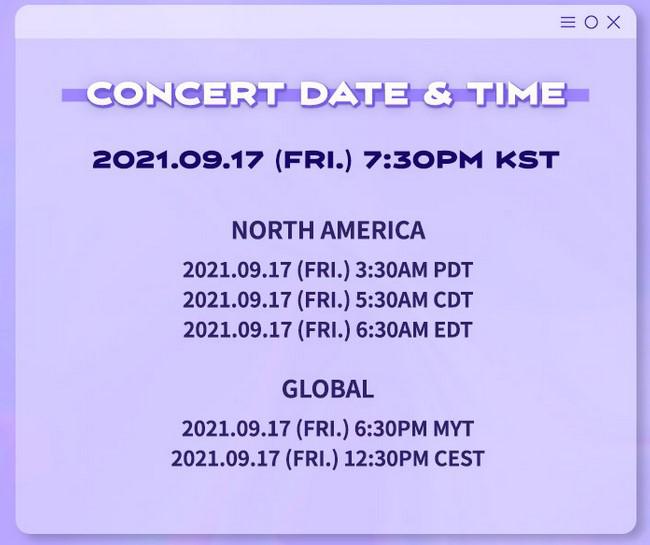 For ticket information go to MyMusicTaste.com
Global https://mmt.fans/MBa4
Korea https://mmt.fans/MBGV
About MyMusicTaste:
MyMusicTaste is a fan initiated live event making service that brings fans, artists and promoters from all over the world together in one place to create a valuable and meaningful concert experience for everyone involved. MyMusicTaste puts the power in the fans' hands, allowing fans to request their favorite artist's concert in their city. With the mission to connect and amplify the voices of fans all over the world, MyMusicTaste successfully promoted concerts of artists such as EXO, GOT7, MONSTA X, The xx, Machine Gun Kelly, and more in over 57 different cities. With the simple idea–empowering fans to bring their favorite artist's concert in the city of their choice based on fan demand–MyMusicTaste is challenging the $27 billion concert market
through cutting-edge technology and sophisticated, user-friendly service. Currently, www.mymusictaste.com supports more than 30 countries and offers 15 different languages.
#mymusictaste #THEBOYZ #ATEEZ #KQEntertainment #liveevent #livestream #Cre.KerEntertainment #cuttingedge #2WILIGHT #kpop #online #onlineconcert #concert #music #korean #idolfans #artists #2WILIGHTZONE #kcrush #kcrushamerica #press #media #ticket #ticketsale #onlineticket #ticketsonline #performers
Related Articles