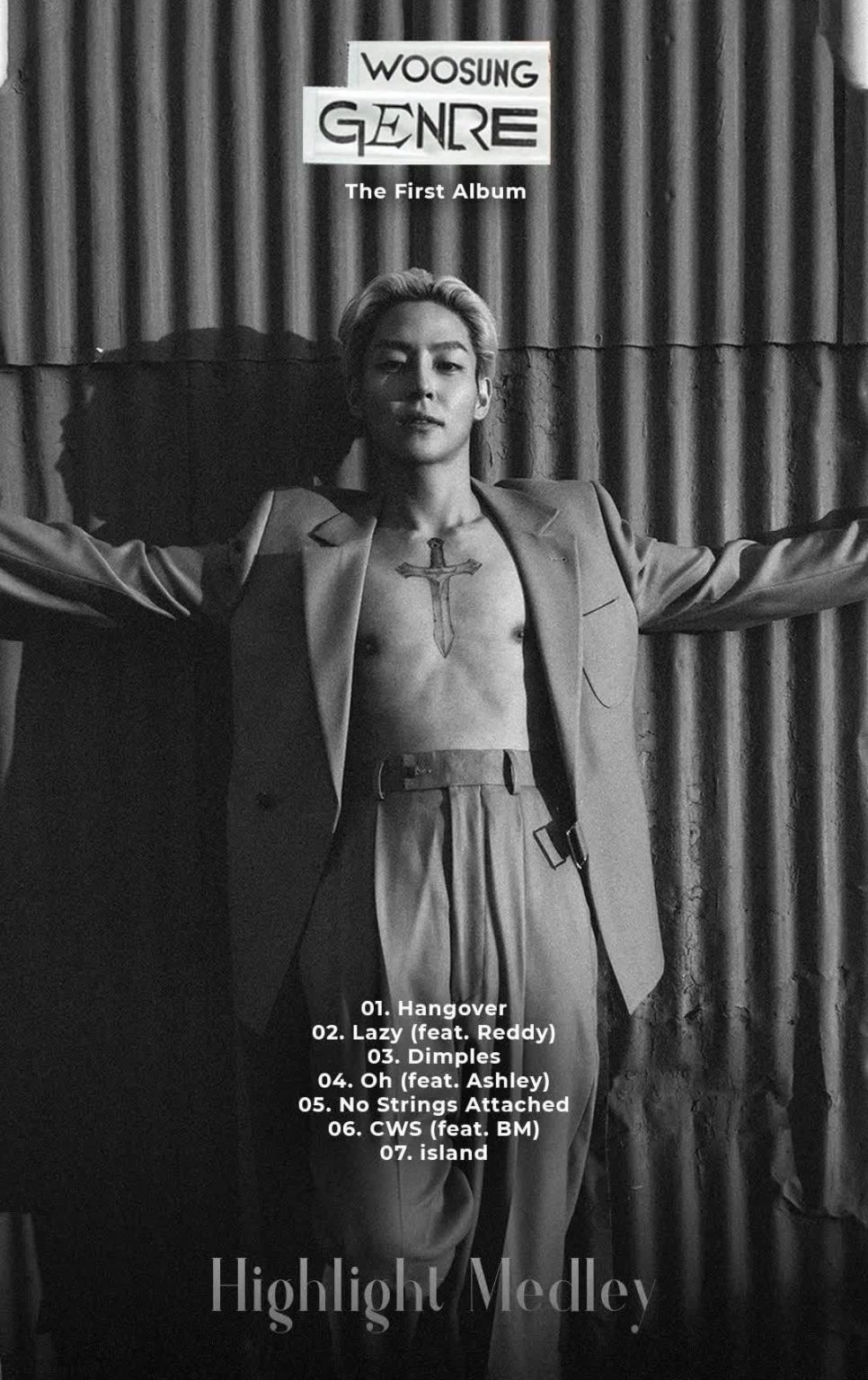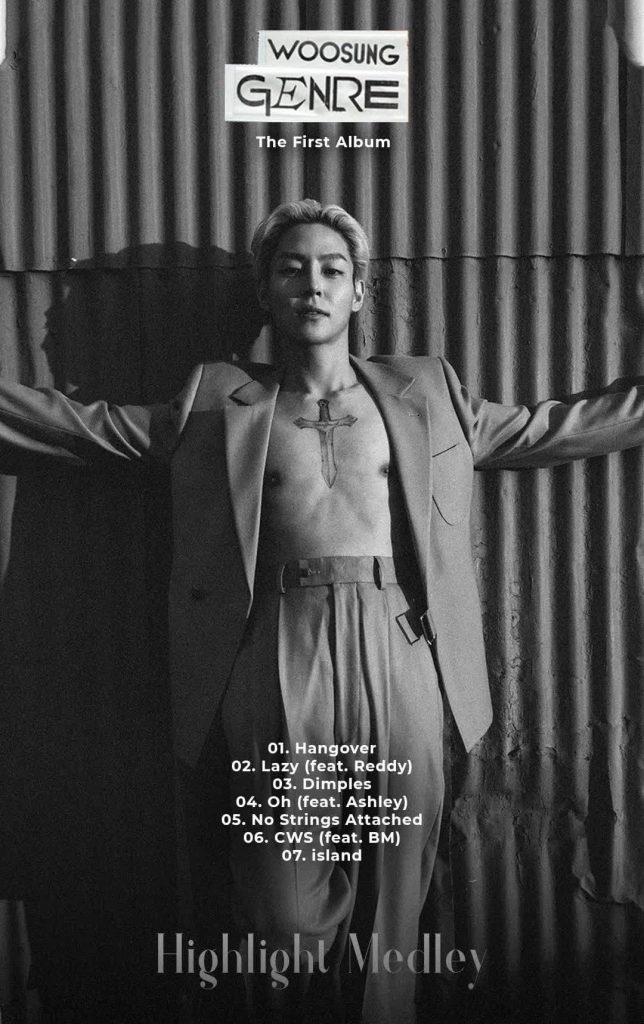 As one of the lead singers for The Rose, Woosung is an incredible vocalist. With a unique and recognizable sound, he has made waves with his first solo full-length album. I first encountered him on the Itaewon Class OST for his track, "You Make Me Back." Proving he cannot be boxed into soundtracks or a boy band, Woosung carves his own path with Genre.
Hangover (Explicit): 8/10
"Hangover" has a laid-back vibe with plenty of falsetto.  This track has a good amount of soft synth that is perfectly placed, as well as a bit of trap. It's a great opener and full of Woosung's playful vocals. The lyrics describe waking up with a hangover and regrets. Check out the chorus:
The things I said yesterday

It's a lie, I'm sorry

Let's be honest, we honestly

You made me say oh no, no, no

You're only poison to me

Everything I promised

With nothing, bye, bye
Lazy (Explicit): 10/10
"Lazy" is my favorite song on the album and my favorite Woosung track overall. It was released as a single and quickly became a song I would put on loop. It is the perfect mix of groove and chill. The yell of frustration in "Lazy" is my absolute favorite part! I have admittedly yelled along several times in my car and I love that Woosung not only expressed this feeling in his vocals, but he allows all of us to feel the release of a good yell. This song makes me feel empowered and calm at the same time which is exactly the mood of "Lazy."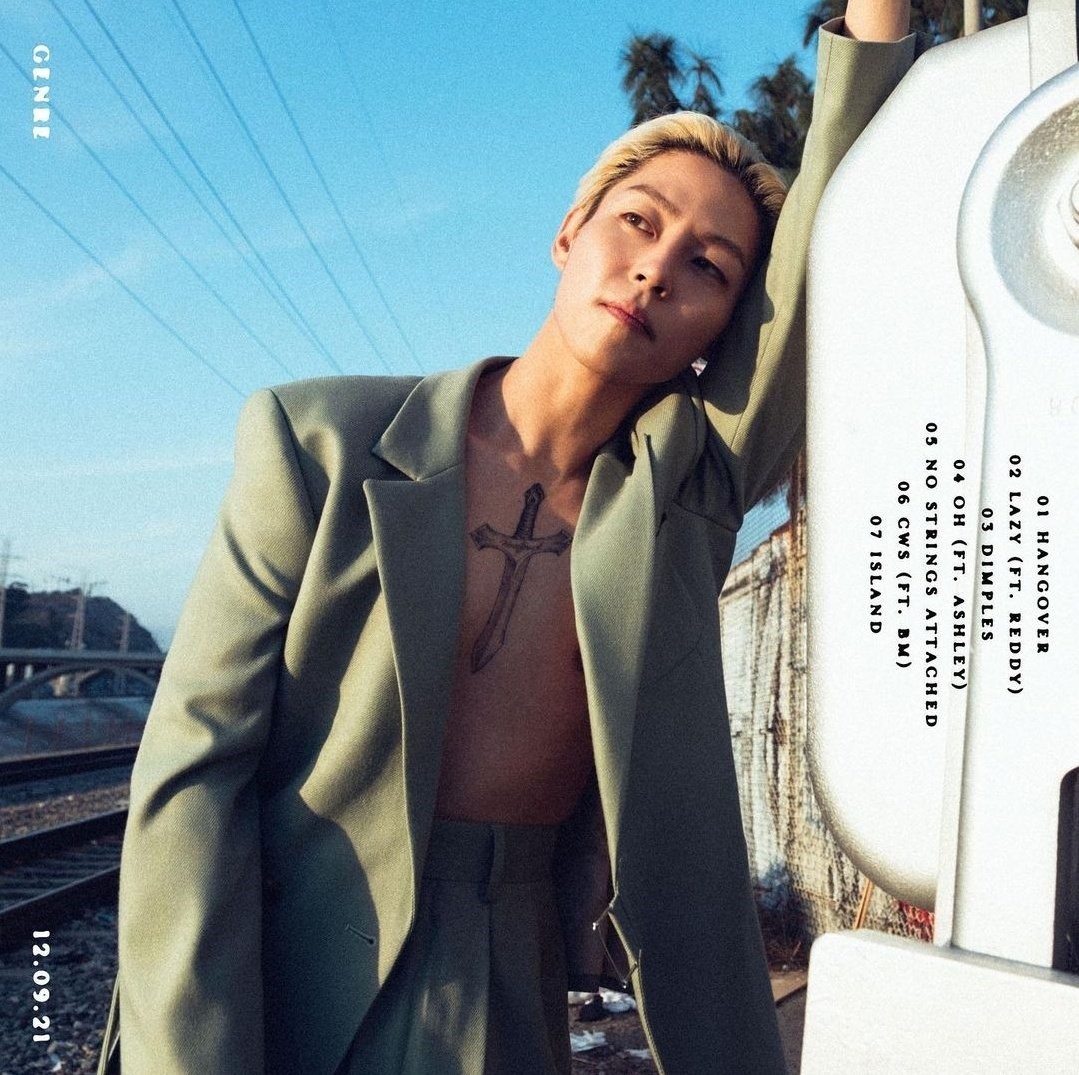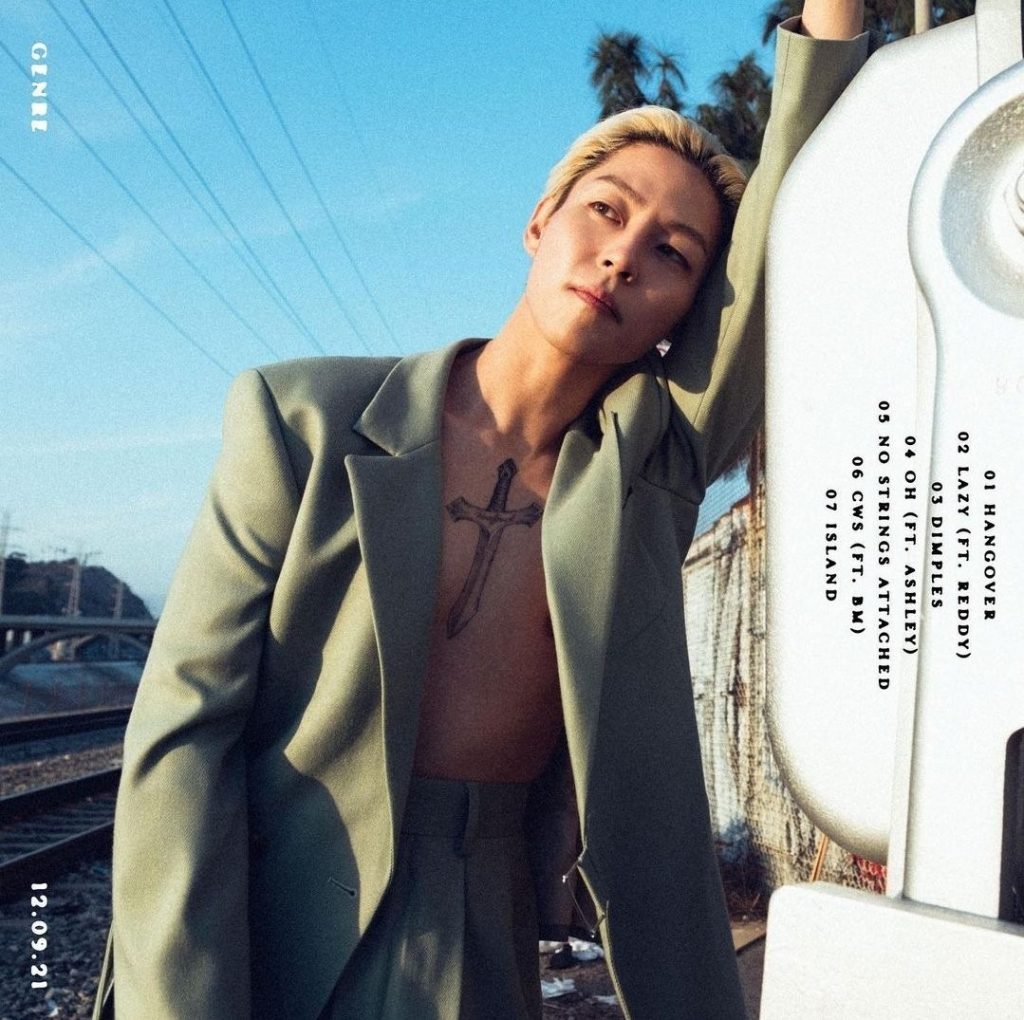 Dimples: 10/10
This song is a bop, in all sense of the word. "Dimples" is retro, groovy, full of synth, and has a funky beat. The lyrics are fun too! Here's a peek:
Loving you got the best of me now

Loving you makes me typical now

Loving you's not the best for me alright

I'm getting shaken by you

I'm getting swayed by you

I tumble into the traps on your cheeks
Oh: 9/10
"Oh" is not marked as explicit but does contain a couple of curse words in it. Besides the jolt of that, if you weren't expecting it, the song is incredible. Even before looking up the English lyrics, this song resonated with me. In particular the line: "Bye bye bye, only 26." I don't know what it is but it always makes me feel a bit sentimental when I hear it. "Oh" is upbeat and is a collab with Ashley from Ladies' Code. Something unique to this song is there are moments with just the vocals and the instruments cut out. It highlights the intricate melodies and intentional crafting of the track.
No Strings Attached: 8/10
"No Strings Attached" has lyrics that you'd imagine. It's essentially a friends with benefits song. The chorus echoes with "Cut it loose" repeating between some groovy instrumentals. The lyrics say, "Can it be forever with no strings attached?" and "I want your body, I want nobody. I want to dance with you and somebody, can I just go dance with anybody?" This track is meant for dancing and not taking yourself too seriously.
CWS (Explicit) : 7/10
"CWS" stands for California West Side and involves heavy bass and a feature from KARD's BM. This track is optimistic and laid-back. Woosung is from California and thus this is a great nod to the personal nature of this album for him. Here's a look at the chorus:
California let's ride

Walking on pink sky

Got me feeling fucking high

It's a different type of vibe

California west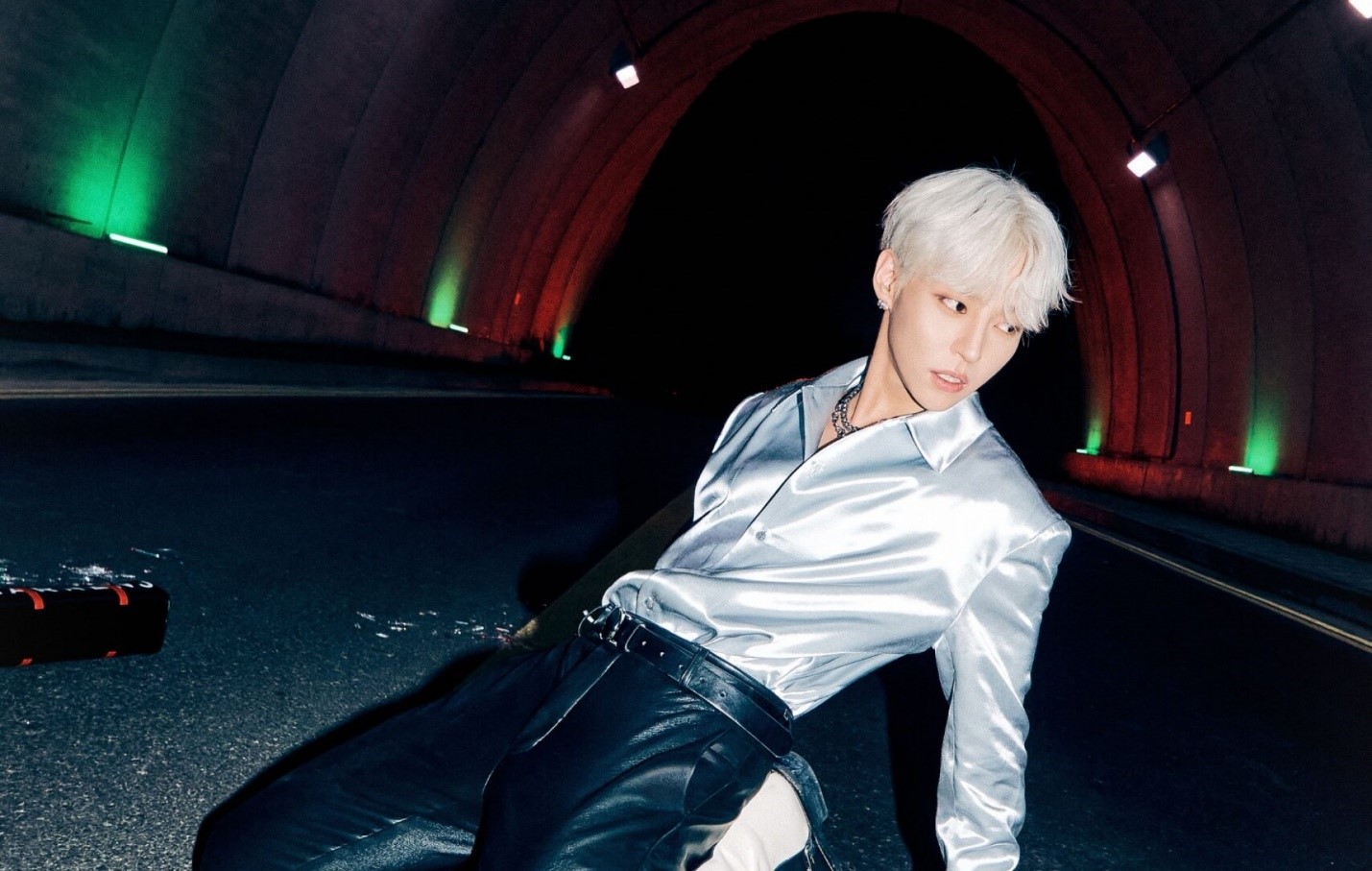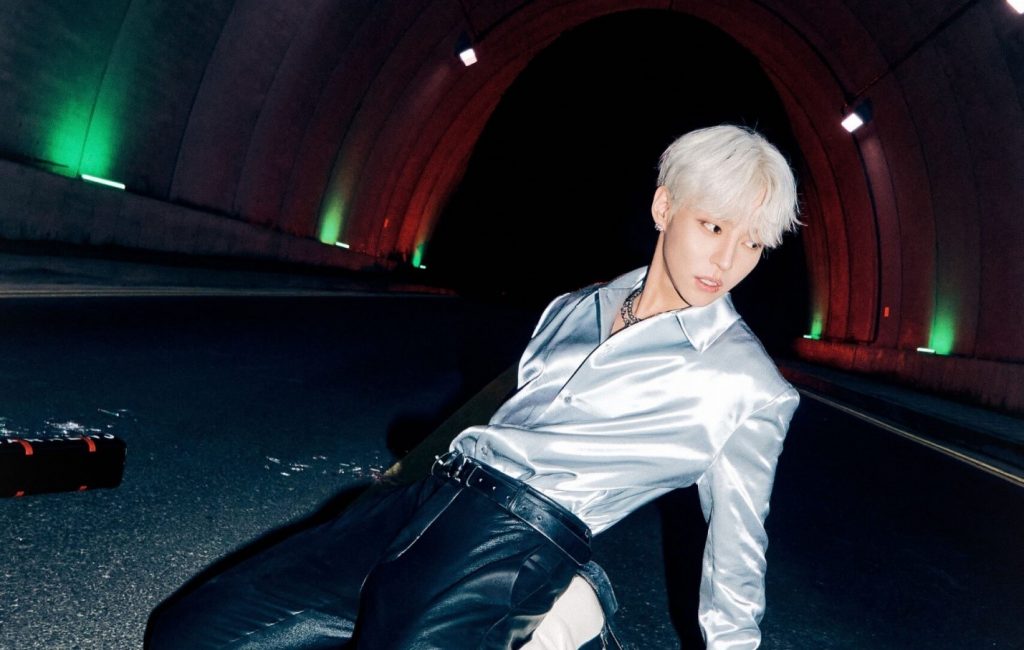 island: 8/10
"island" is a relaxed track and is the perfect send-off for Genre. One of the most recognizable parts of this song is when he sings, "cry like a baby//wah wah." Woosung's vocals really shine in this track due to the minimal instrumentals and his soft, breathy melodies.
Total: 8.5/10
No two songs on this album were the same and it was a breath of fresh air! Woosung's honest lyrics, emotional vocals, and musical variety make Genre fantastic! Even though the tracks are all unique, it still fits seamlessly together. Woosung is going on tour this spring of 2022, opening for EPIK HIGH. I was shocked and immediately bought tickets to see this incredible artist live. Have you ever seen him perform!?
—-E.Boyd
#Woosung #Genre #newrelease #newalbum #TheRose #Koreansinger #albumrelease #CWS #Lazy #kpop #kpopgroup #kpopsinger #kpopdancer #WoosungTheRose #2022tour #kcrush #kcrushalbumreview
Related Articles