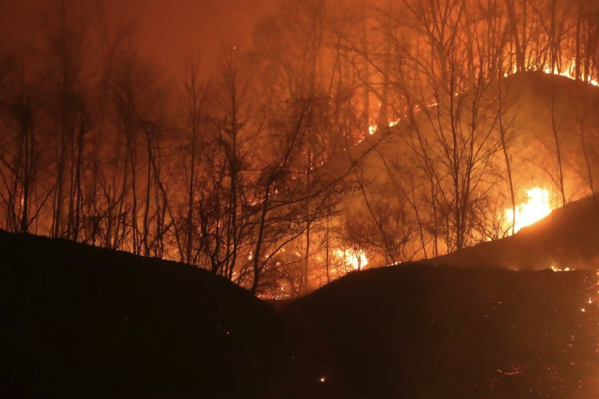 On Thursday April 4, 2019, a transformer fire started a wildfire in Eastern Gangwon Province. The fires then spread to the cities of Sokcho and Gangneung according to Reuters. According to the Gangwon Fire Headquarters, fire broke out on a roadside in Goseong before spreading to a nearby mountain. Strong winds in the region are blamed for the fire's quick spread.
Meanwhile, a separate fire also started on Thursday April 4 in Okgye County, Gangneung.
The fire in the Sokcho region has been contained, the South Korean government said, while about 50 percent of the fire in the Gangneung region has been contained as of early Friday.
As firefighters continue to contain the flames, one person has been confirmed dead and 11 injured, while 4,000 plus people have been evacuated from the region. The injury toll is expected to climb as firefighters work to extinguish the flames.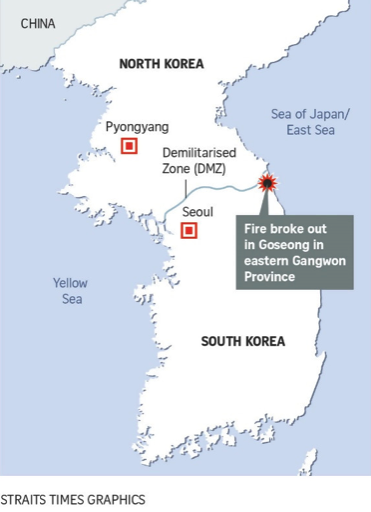 "As the wind is especially strong, we are focusing more on reducing casualties than extinguishing the fire," Gangwon Governor Choi Moon-soon told Yonhap.
As of Friday April 5, 2019, 52 schools closed, and 2,263 citizens were evacuated to gymnasiums. This number is down from 4,230 citizens on Thursday.
According to the National Fire Agency, 872 fire trucks and 3,251 firefighters from all over South Korea are helping to contain the fire. South Korea's Ministry of Defense said 16,500 soldiers, 32 military helicopters, and 26 military firetrucks have also been deployed. There are also plans to provide meals for 6,800 people affected by the fires.
The Ministry of the Interior and Safety said "4 billion won in special subsidies will be issued for containing the fires and cleaning up debris, along with 250 million won in disaster relief funds for temporary accommodation and daily necessities for evacuees."
Gangwon Province is located close to the North Korean border and the Sea of Japan. According to Aljazeera, South Korea's Unification Ministry said Friday it plans to inform North Korea about the forest fires.
Gangwon Province gained national attention in 2018 when Pyeongchang hosted the 2018 Winter Olympics.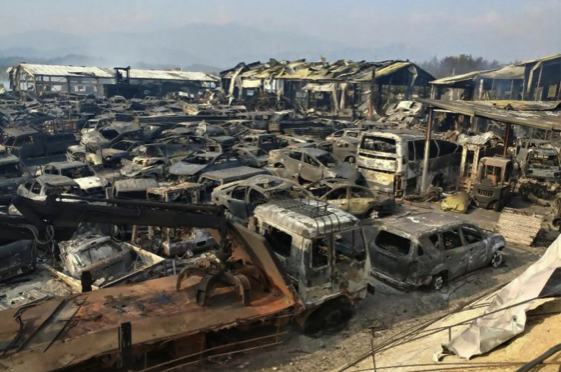 Photo credits: Reuters, The Strait Times
—-Olivia Murray
1 response to "Wildfires Rage in South Korea's Gangwon Province"
Related Articles