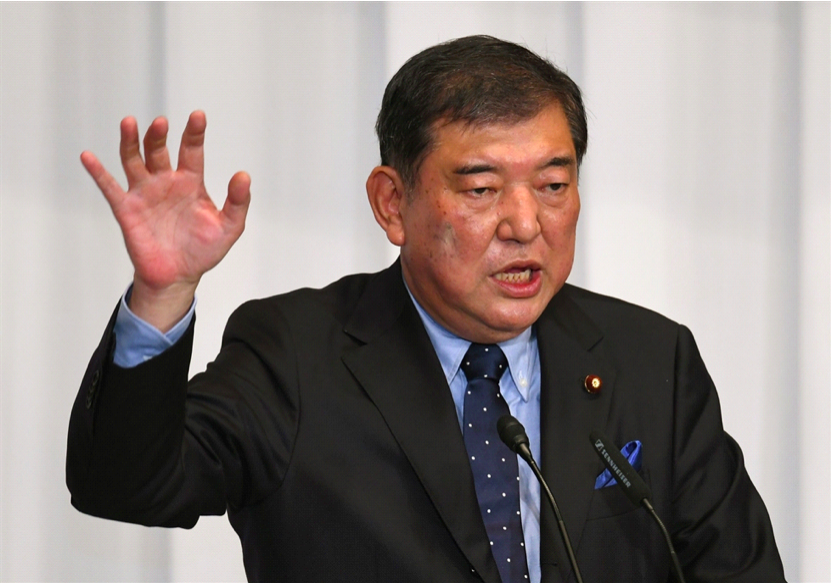 People are waiting to see who will become Japan's next prime minister since Shinzo Abe stepped down from the position citing health issues.
Former defense chief Shigeru Ishiba is Japan's most popular candidate to be the next PM – with 34.3 percent of support – far outdoing other candidates. He is followed by Chief Cabinet Secretary Yoshihide Suga with 14.3 percent, Defense Minister Taro Kono with 13.6 percent, Environment Minister Shinjiro Koizumi with 10.1 percent and LDP policy chief Fumio Kishida with 7.5 percent.
However, Ishiba's chance of him winning the LDP presidential election (to take place in September) is not highly likely since he is not as popular with the party's parliamentarians because he once left the LDP.
The 63-year-old former banker entered parliament at age 29, and is a 70's pop music fan.
As results of the poll, "Leadership" was the most sought quality from the next prime minister at 25.7 percent, followed by "ability to give clear explanations to the public" at 25.4 percent, and "honesty and modesty" at 21.3 percent.
J.Chung.
Related Articles