We at Kcrush love our beauty products, and we love recommending any beauty finds that we come across*. Of course, we are also inclusive, so we're not recommending any foundations because we don't want to leave anyone out. So, what's in our October bag?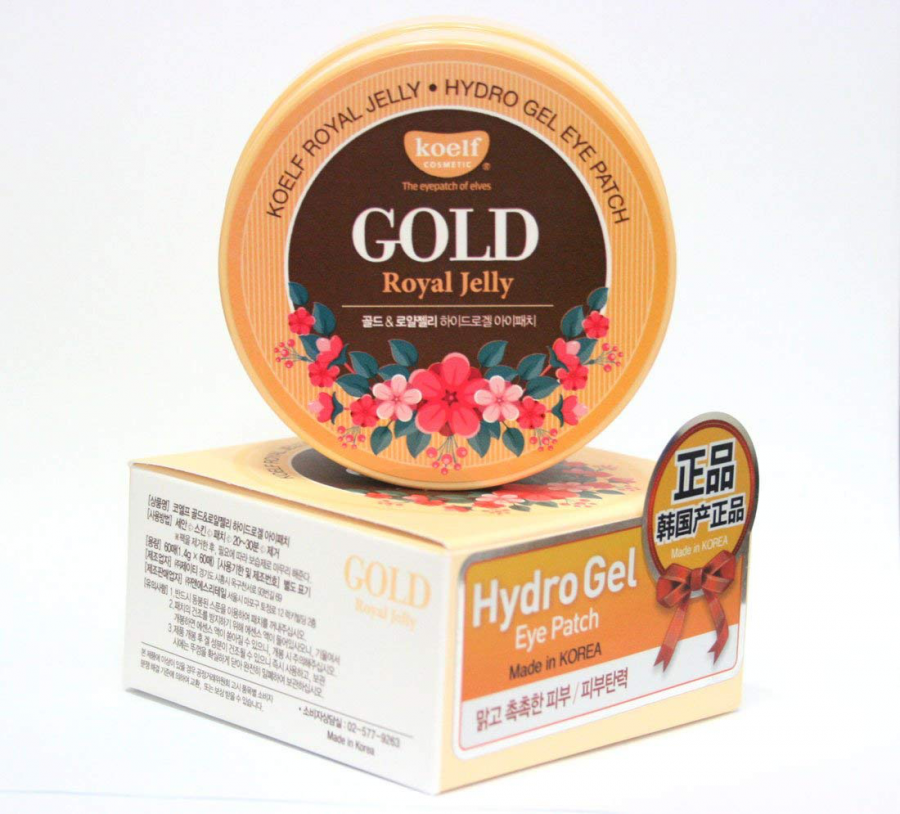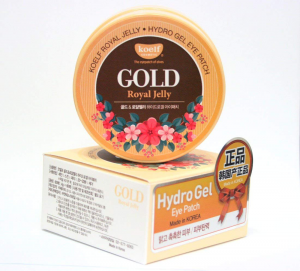 Koelf Gold Royal Jelly Hydro Gel Eye Patches
If your eyes look tired and puffy, these eye patches are a perfect temporary solution. There are 60 patches in the jar—30 for each eye—and they're shimmery, cold, and enriched with royal jelly to help "wake up" tired eyes while "reducing fine lines" according to the product description. While we can't vouch for fine-line-reduction for every person, we do notice some softening of fine lines along with some softening of dark circles. Puffiness also does look reduced, and skin around the eye area does look brighter. We're sold!
These patches can be used daily, but we love using them once every few days because the effects do seem to last. Just place the patches underneath the eye area, let them sit for 20 minutes, and you're on your way to looking more awake. When tested, they were placed on skin following a nightly skincare routine, and they were worn and removed prior to going to bed. The patches can be worn in the morning, but the results following the nightly skincare regime were really nice.

Etude House My Lash Serum
As a member of the Skimpy Lash and Brow Club, Etude House's My Lash Serum actually (and surprisingly!) helped my brows and lashes look better. While I can't say my lashes are longer, they do look fuller. After years of over-plucking thanks to horrible early-2000s eyebrow trends, my brows also look the best they've looked since 1999.
The My Lash Serum can be used alone or under mascara. Since it's allergy season, I used the serum alone in-place of mascara and applied it in the morning and at night before I went to bed. I experienced nice results after two weeks of use. While it may not work for everyone, it is worth a shot due to its low cost.

Labiotte Wine Lip Tints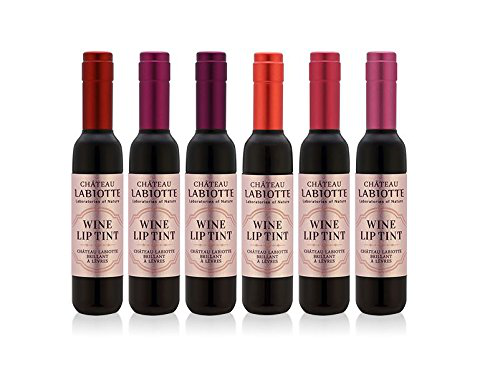 A set of six of these Labiotte Wine Lip Tints may set you back $60 (don't worry, there are off-brands available for less!), but they are worth it! The rich pigments these tints have give lips a sexy, va-va-va-boom vibe, especially the red wine and Merlot shades. The tints have wine extracts in them, so they do have a moisturizing quality, and they also "sting" lips a bit due to the slight burn of wine, so lips will appear fuller. The tints do state they are waterproof, but that's an iffy claim as they did wipe off easy, but the colors are to "dye" for when worn. Since they are tints, the product does not feel heavy, and they are blendable and buildable for deeper or custom shades. With Halloween upon us and the holidays right around the corner, these tints are great for "vamping up" a costume or enhancing makeup for a dressy affair.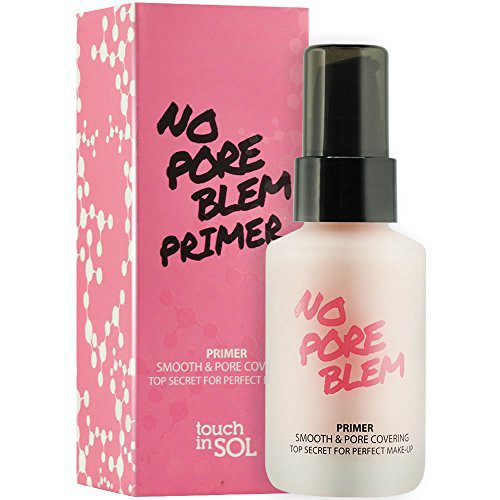 Touch in Sol No Pore Blem Primer
Everyone needs a good primer. Touch in Sol's No Pore Blem Primer is wonderful as it works on different skin types without making skin look ruddy, pink, or off. The primer leaves behind a velvety smooth palette that erases fine lines and problem skin, helping makeup glide across skin for a near-flawless finish.
What's nice about the No Pore Blem Primer is that it's matte, so skin isn't excessively shiny. On good skin days, it can easily be worn alone to blur away imperfections. It's a jack-of-all trades product. It's especially useful for eyeshadow application as it keeps shadows—specifically cream shadows—in place.
However, the primer is not the best for people with large pores as it will settle in more. If you have large pores, it's best to look elsewhere; so, this is something to keep in mind.
Jade Roller and Gua Sha Set
So, jade rolling and Gua Sha are a current YouTube and Instagram-influencer fad, but this trend is no joke! If you want skin that's more awake, brighter, and has a healthy glow, jade rolling is helpful and will help you achieve these skin goals if done correctly, and Gua Sha enhances the effects of jade rolling. Instead of describing the process, here are some videos that demonstrate how to use both.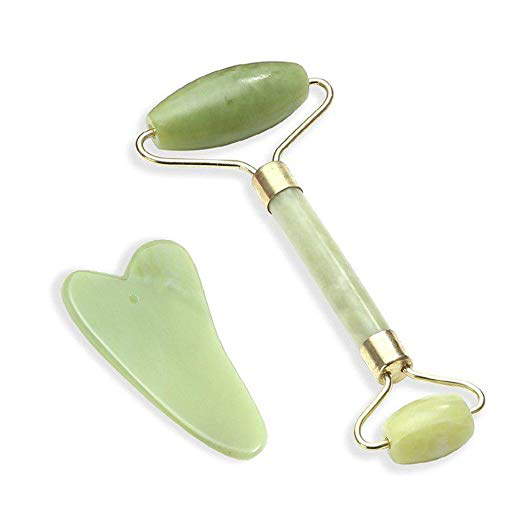 As someone in her 30s, I've noticed some positive changes in my skin, especially around my eyes. With consistent use, I've noticed my eyelids and brows appear lifted, a plus as these are problem areas for me. Even if the techniques aren't helpful for lifting, they are extremely useful for helping moisturizers absorb into skin, and they are great stress and headache relievers.
Do you have any product recommendations you want us to try? Let us know! We'll be happy to review your favorites!
*Kcrush writers are not affiliated with the companies or brands mentioned. We are also not compensated for promoting the products listed. We spend our own money on these products by choice, so recommendations are bias-free! Hooray!
—-Joelle Halon
Related Articles