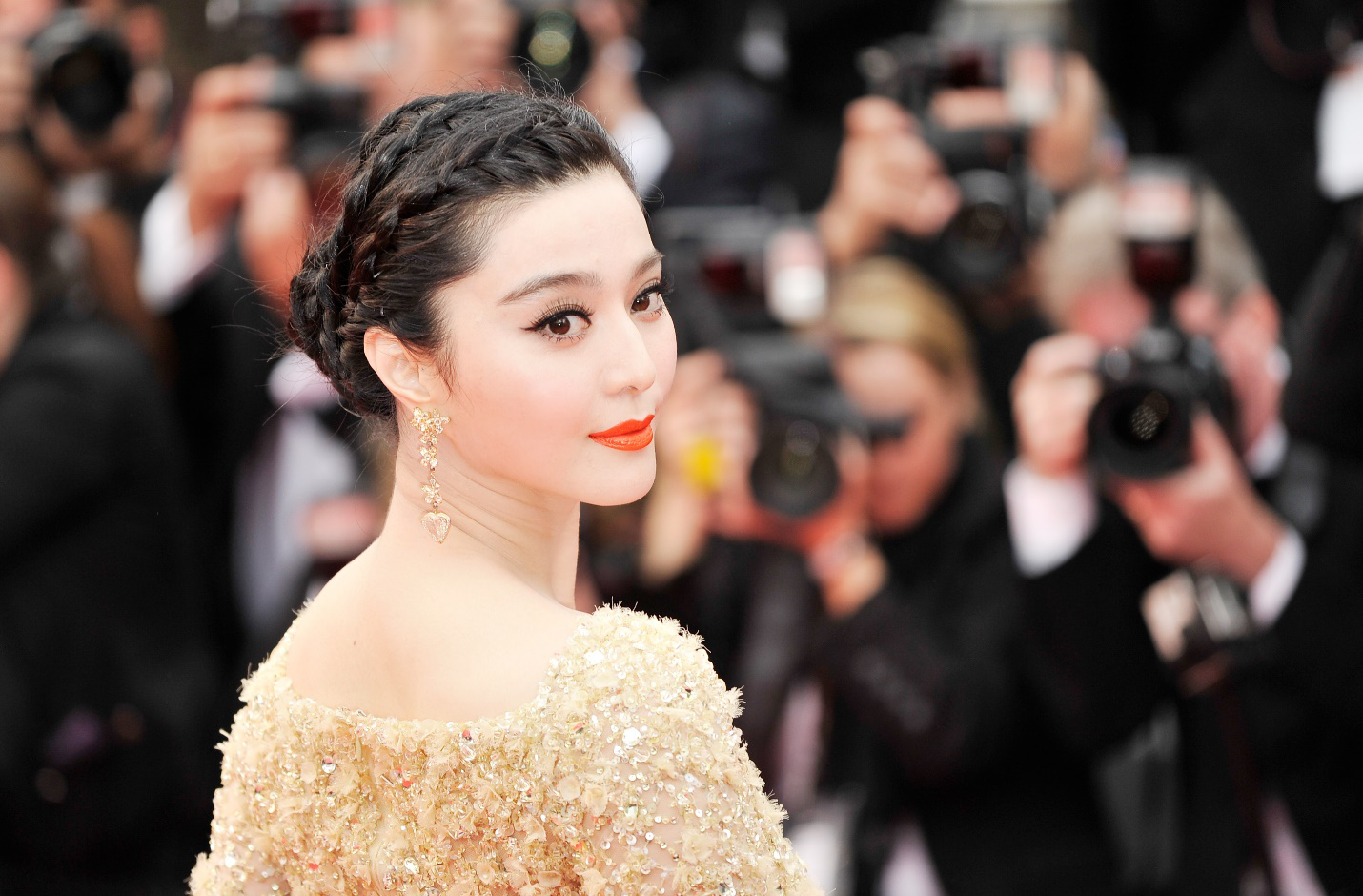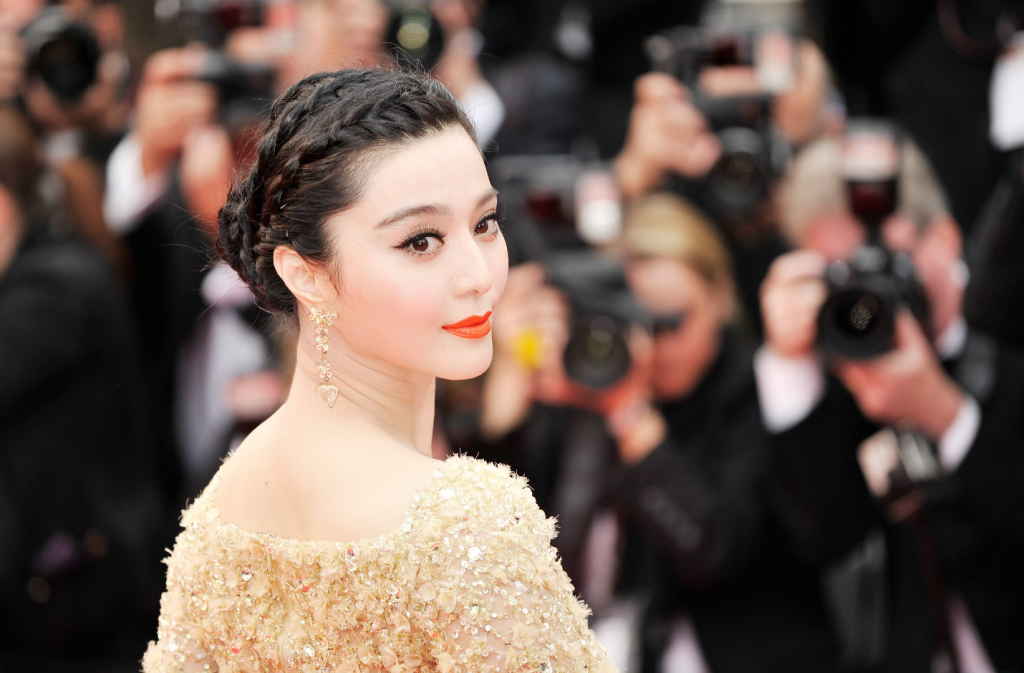 Chinese actress Fan Bingbing broke her three-month silence on October 3, 2018.
Fan, 37, disappeared July 1, 2018 following accusations of using "Yin-Yang Contracts" to avoid paying taxes. Former CCTV presenter Cui Yongyuan was the whistleblower behind the allegations. The issue was brought to the attention of Chinese authorities following income reports for her upcoming film Air Strike. 
China's state-run news outlet Xinhua states Fan has been given an undisclosed deadline to pay fines that are between $130 million and $187 million USD: A fine that is around $86 million USD and late taxes and fees that amount to $42 million USD. If Fan pays by the deadline, she will not face prosecution as she is a first-time offender.
In a letter posted online, Fan addressed the case and apologized to her fans. She also states she will take responsibility for her actions. Fan writes,
Recently I have been enduring an unprecedented amount of pain, undergoing deep self-reflection and introspection. I am deeply ashamed and feel guilty for what I have done, and I offer my sincere apologies to everyone.

For a long period of time, I did not uphold my responsibilities of safeguarding the interests of my country and society against my personal gain. I feel ashamed that I committed tax evasion in the film 'Unbreakable Spirit' and on other projects by taking advantage of 'yin yang contracts.' Throughout these days of cooperation with the taxation authorities' investigation into my accounts, as well as those of my company, I have come to realize that, as a public figure, I should have observed the law, setting a good example for society and the entertainment industry. I shouldn't have lost the ability to control myself in the face of economic interests, allowing myself to break the law. Here I sincerely apologize to society, my friends who care about me, the public and the taxation authorities.

I completely accept the penalties given by the taxation authorities after their thorough investigation. I totally accepted all of them and will raise funds to pay my taxes and penalties regardless of any obstacles.

I have been an ardent art lover since I was a child, and I'm fortunate to have been a part of the rise of the film and television industries. Thanks to guidance from veterans as well as the love of the audience, combined with my own hard work, I have achieved some success in my career. As an actor, I take pride in showcasing our country's culture on the global stage, and I do my best to be in the forefront of this. I owe my success to the support of my country and the people. Without the great policies of the [Communist] Party and the state, without the love of the people, there would have been no Fan Bingbing.

Today I'm facing enormous fears and worries over the mistakes I have made. I failed my country which nurtured me; I failed the society which trusted me; I failed the fans who loved me. I offer my sincere apology here once again! I beg for everyone's forgiveness!

After this incident, I believe that I will uphold the law and respect official orders, while upholding my responsibilities. While I will continue to produce great work for everyone, I will monitor my company's management carefully to ensure that my company abides by the law, building it into a great, sophisticated company with high integrity, in order to spread positive values to society!

Again, I apologize to society and my adoring fans, as well as to my friends and family who care so much for me. I sincerely say, I am sorry!

Fan Bingbing

October 3 2018 (Trans. Allkpop)
As Xinhua and The Strait Times report, Fan's tax evasion case will be used a warning for others who may consider tax evasion as an option in China. In a commentary about the case, Xinhua states, "Everyone is equal before the law, there is no 'superstar' or 'rich and powerful', no one can despise the law and hope to be lucky."
In response to the case, China's State Taxation Administration said it would begin a new tax payment regulation campaign in the film and TV industry. Film and TV firms as well as personnel that self-examine and make remedial payments to tax authorities before December 31, 2018 will be exempt from administrative punishment and penalties.
Following Cui Yongyuan's allegations, the Chinese government capped salaries for actors and actresses to work toward preventing "money-worship." Actors and actresses in the Chinese film and television industry now cannot be paid more than 40 percent of the total production cost of a film or show.
In a separate case, Fan's agent, Mou Enguang, is detained by police due to an ongoing investigation that he obstructed the Chinese government's investigation into Fan by ordering employees of companies owned by him and Fan to conceal or destroy accounting evidence. Additionally, officials at several local tax bureaus in Jiangsu have also been held responsible for Fan's tax evasion.
Currently, it is not known if Fan's current and upcoming film projects will be affected. As it sounds, these projects depend on her meeting her payment deadline.
Check out the trailer for Airstrike, Fan's next film, which also stars Bruce Willis, Adrien Brody, Song Seung-heon, and Liu Ye. The film, which is also known as Unbreakable Spirit in China, is produced by Mel Gibson and directed by Xiao Geng.
—-Joelle Halon
Related Articles