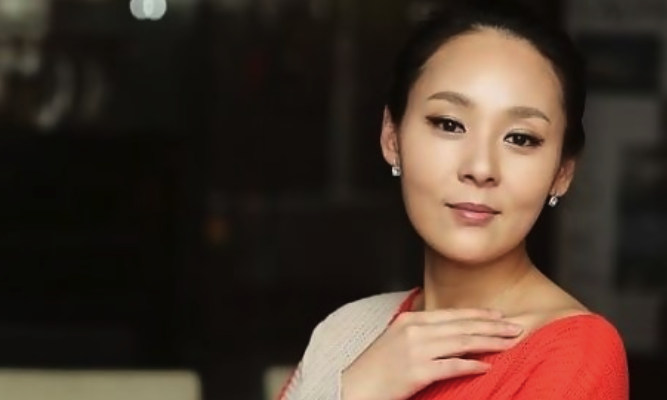 Following their investigation, Jeonbuk Police confirmed that Jeon Mi-Seon, 48, committed suicide in her hotel room June 29, 2019. The police provided a statement regarding their findings following initial reports that the award-winning actress took her own life.
"Jeon Mi-Seon checked into the hotel at 1AM in the morning, where she stayed by herself," the police said. "After checking the CCTV, Jeon Mi-Seon went into the room alone, and no one else came in after her. There was no evidence of homicide or invasion, and no final letter was discovered."
The police continued, "A family member [of Jeon's] recently passed away, and with her mother ill, it seems Jeon Mi-Seon was experiencing depression. She called her father at 1:40AM in the morning, and it's estimated she died two hours later. We estimate that time because many people tried to call Jeon Mi-Seon. The bereaved have yet to arrive in Jeonju, so the details of her funeral have not been decided." 
Her agency, Boas Entertainment, also released a statement:
Hello, this is Jeon Mi Sun's agency Boas Entertainment.

We come with unfortunate news. Actress Jeon Mi Sun has passed away at the age of 50 (Korean age).

She has been receiving treatment for depression. However, we are here with sad news today. We ask for your condolences, and we ask the media to refrain from reporting on unconfirmed rumors and speculations out of respect for her family, who are in shock and grief-stricken.

We will share more information once plans for her funeral parlor are set.
The actress, who was born December 7, 1970, was in Jeonbuk to perform in 2 Nights and 3 Days with Mother at Chobuk University.
We offer our condolences to Jeon's family and friends.
If you or someone you love is struggling with depression, there is help.
United States
American Foundation for Suicide Prevention: Call 1-800-273-TALK (8255)
Crisis Text Line: A 24/7 nationwide text-messaging hotline. Text 741741 to talk to a trained counselor.
National Suicide Prevention Lifeline: Call 1-800-273-8255- Available 24 hours every day.
The Trevor Project: Call 1-866-488-7386. Crisis and suicide prevention services available to the LGBTQ+ community.
Trans Lifeline: Call (877) 565-8860. Crisis and suicide prevention services for trans and non-binary individuals.
Veterans Crisis Line: Call 1-800-273-8255 and press 1 for help. Text 838255 for text-based services. This service aids veterans.
Canada
Kids Help Phone: Call 1-800-668-6868. A 24-hour service for youths 20 and under.
The Canadian Association for Suicide Prevention:  Assistance is available in French and English. However, they are not a crisis center, but they do have links to crisis centers in each Canadian province.
Trans Lifeline: Call (877) 330-6366
Youthspace: This service helps people aged 30 and under. Text them at 778-783-0177. The service is available from 6pm to midnight PST.
For a complete list of suicide and crisis lifelines available in many countries, please visit Wikipedia's list of resources.
—-Olivia Murray
Related Articles