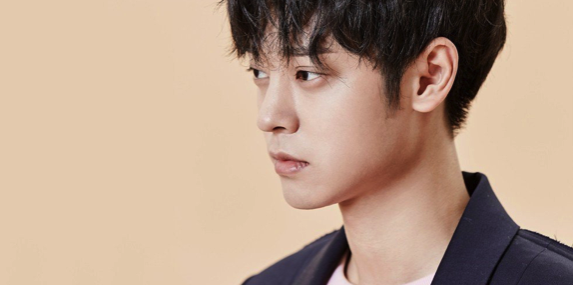 Note: Articles written about this topic are not accusing anyone of guilt. The stories just relay information. All parties are innocent until proven guilty.
Singer, actor, and variety show regular, Jung Joon Young (Drug Restaurant, 2 Days & 1 Night, Four-Wheeled Restaurant) has been identified as one of the participants in the KakaoTalk chats surrounding the Burning Sun controversy. He also admitted to illegally filming and sharing sex videos.
On March 11, 2019, the media reported that the chatroom texts allegedly between BIGBANG's Seungri (who was named a suspect March 10), different celebrities, and Burning Sun staff were leaked to the media by a phone repairman who was in possession of a celebrity's phone that needed fixed.
"Following analysis of the KakaoTalk conversations, it was confirmed that chat room actually existed and the conversation were not fabricated or manipulated," police said.
Later in the day, it was revealed that the alleged celebrity is Jung.
According to SBS, some of the chats are allegedly graphic in nature. Some purported one-on-one chats also contained graphic content about several girl group members.
Jung's label, MAKEUS Entertainment, released a statement following the allegations.
Hello, this is MAKEUS Entertainment.

We currently feel immense regret at the severity of the ongoing reports involving singer Jung Joon Young, who is a part of our new sub-label, Label M.

We are currently in contact with Jung Joon Young, who is overseas for schedules; however, we are still facing difficulties in confirming the validity of the accusations. We apologize for this. Nonetheless, we assure that Jung Joon Young plans on immediately halting all of his schedules in order to return to Korea, so that he may begin his diligent participation in the ongoing police investigations.

Once again, we apologize for causing worry through such disconcerting news.
These are not the first allegations against Jung for recording and sharing sex videos. In 2016, Jung admitted to filming himself having sex with his then-girlfriend. His now-ex reported Jung for sexual harassment in August of that year, but the woman involved eventually dropped the charges and Jung was cleared in September. At the time, Jung stated the film showing he and his then-girlfriend engaging in intercourse was consensual. He later apologized for the incident, an apology that is now being called "fake."
Jung, who was overseas at the time for promotions, reportedly returned to Korea and is expected to cooperate with the investigation. His questioning is expected to take place March 14, 2019. He was booked on charges of violating the Act on Special Cases concerning the Punishment of Sexual Violence Crimes. Police allege that Jung has at least ten women filmed over a period of ten months since 2015.
"We booked Jung Joon Young and others in relation to allegations of spreading illegally taken videos this afternoon. We cannot reveal the identities of the other suspects," the Seoul Metropolitan Police Agency said.
Jung has since been fired from his TV appearances. On March 12, 2019, MAKEUS Entertainment released a statement saying his contract has been terminated.
All parties are innocent until proven guilty. This is a swiftly developing story.
— Olivia Murray
Related Articles