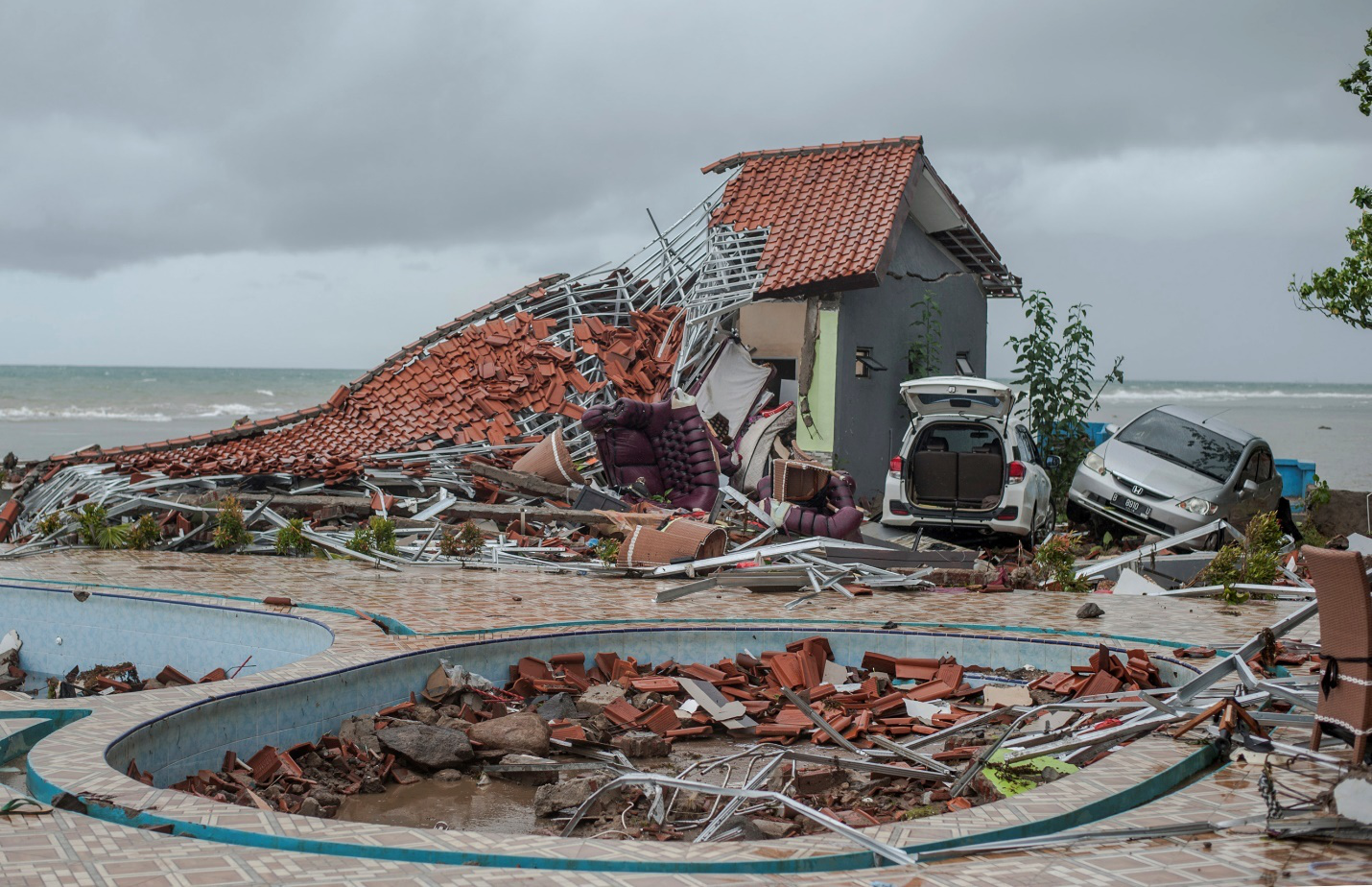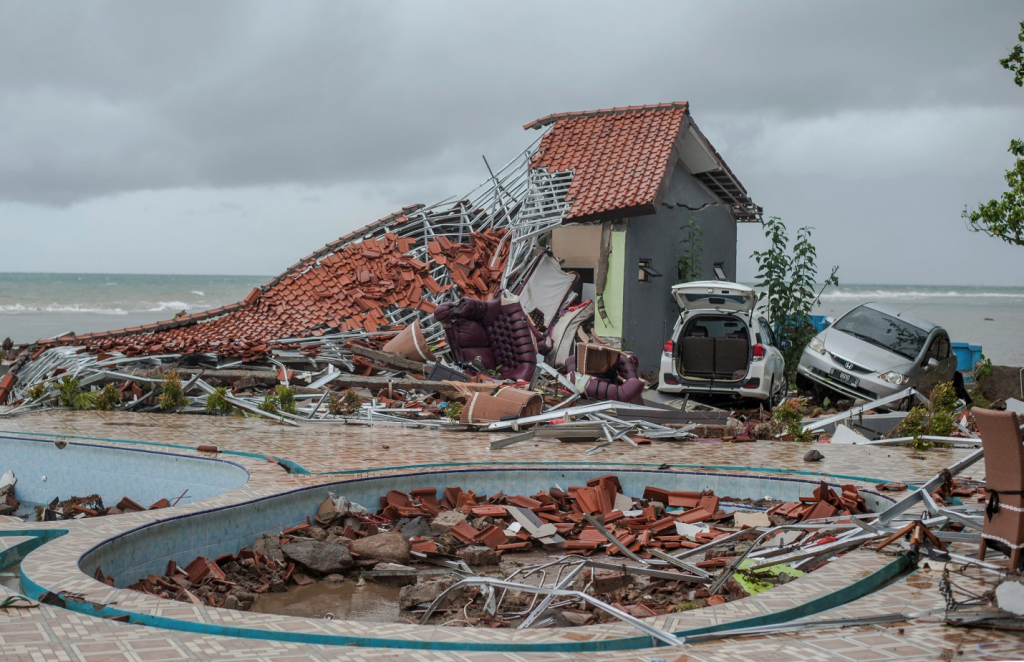 Note: Some videos and images contain graphic content.
On December 22, 2018 local time, Anak Krakatau—which means "Child of Krakatoa"—near Krakatoa on Indonesia's Sunda Strait, erupted, triggering a tsunami that has, so far, killed over 300 people and left over 1,000 injured. The numbers are expected to climb, and there are fears that the volcano—which continues to erupt—may cause an additional tsunami.
"We are cautioning the people to remain cautious," Sutopo Purwo Nugroho, a spokesman at Indonesia's National Disaster Mitigation Agency, said. "Agencies are still continuing to analyze the root cause … the Krakatau volcano continues to erupt, which could potentially trigger another tsunami."
The eruption occurred around 21:30 local time. According to Accuweather, the tsunami struck areas around the Sunda Strait 24 minutes later. The tsunami and any additional tsunami caused by the eruptions are as a result of underwater mudslides. According to CNN, over 500 homes, 350 boats, and 60 restaurants were destroyed or heavily damaged. Carita, Pandeglang, South Lampung, the Serang district, and Tanggamus have reports of damage and people missing and deceased.
The tsunami was not a large one, but it occurred on a full moon which causes higher tides.
"Actually, the tsunami was not really big, only one meter," Gegar Prasetya, co-founder of the Tsunami Research Center Indonesia, said via the AP. "The problem is people always tend to build everything close to the shoreline."
Many parts of Indonesia lack an adequate tsunami warning system. Currently, areas around the country rely on a buoy system to alert authorities if a wave may be coming. According to authorities, the outdated system has not worked since 2012; it's also blamed for why more than 2,000 people were killed in Sulawesi in October 2018 when a tsunami struck Palu. A lacking warning system is also to blame for why over 230,000 were killed in a tsunami December 26, 2004.
"We need a multi-hazard early warning system," said Nugroho. "And we need lots of it. We used to know that a tsunami happens after an earthquake. There was no quake last night. That is why there was no warning."
Pop-Rock Band Seventeen Among Victims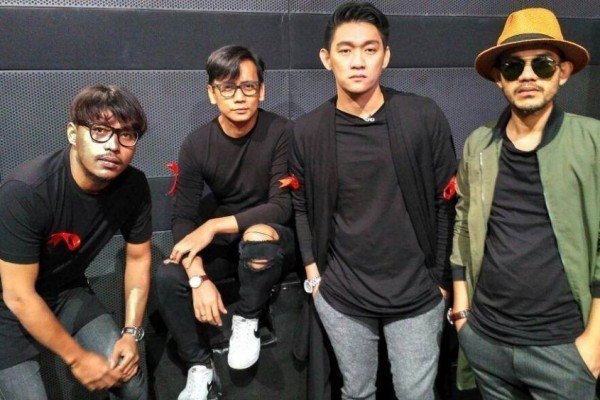 Indonesian pop-rock band, Seventeen (not to be confused with the K-Pop group Seventeen) were among the victims in the December 22, 2018 tsunami. The band—which was formed in 1999 in Yogyakarta—was performing at the Tanjung Lesung resort when the wave wiped out the stage from behind.
While lead singer Reifian "Ifan" Fajarsyah survived, groupmates Herman Sikumbang, Windu Andi Darmawan, and M. Awal "Bani" Purbani along with a crew member and an on-road manager were killed. Fajarsyah's wife, Dylan, is missing and presumed dead.
"So long my beloved drummer, Andi Seventeen, Allah loves you," Fajarsyah wrote in an Instagram post. "Be at peace my friend. Endless prayers for you, Bani and Eman. It's been an honor and a pride to share a stage with you. We were not just work partners, we were family in life and death."
On Monday December 24, 2018, funerals for the group members were held.
Recovery Efforts Impacted
Showers and thunderstorms are expected in the impacted regions throughout the week, potentially thwarting recovery and rescue efforts. Temperatures are expected to soar into the 80-90-degree Fahrenheit range, adding to the muggy, damp conditions.
Hopefully, conditions will improve to assist in recovery efforts. Additionally, hope needs to exist that more people are found alive to provide good news for a region that desperately needs it.
—-Joelle Halon
Related Articles