`Texas has been a steadily growing market for KPOP music, with many acts visiting Dallas on tours. That being said, it was only a matter of time before Houston received some of the KPOP love and 12 member boy group Topp Dogg was happy to spread it for the city's first showcase, the first in a series of three US shows.
Fans began lining up outside Bayou Music Center in downtown Houston well before the door opened at 6:30. You could definitely feel the excitement in the air, with fans displaying handmade banners and signs to photographers. Several fans also prepared for a flashmob, dancing to some of Topp Dogg's more popular songs. An actual line was formed around 5:45, however the setting sun and dropping temperature did not damper anyone's spirits.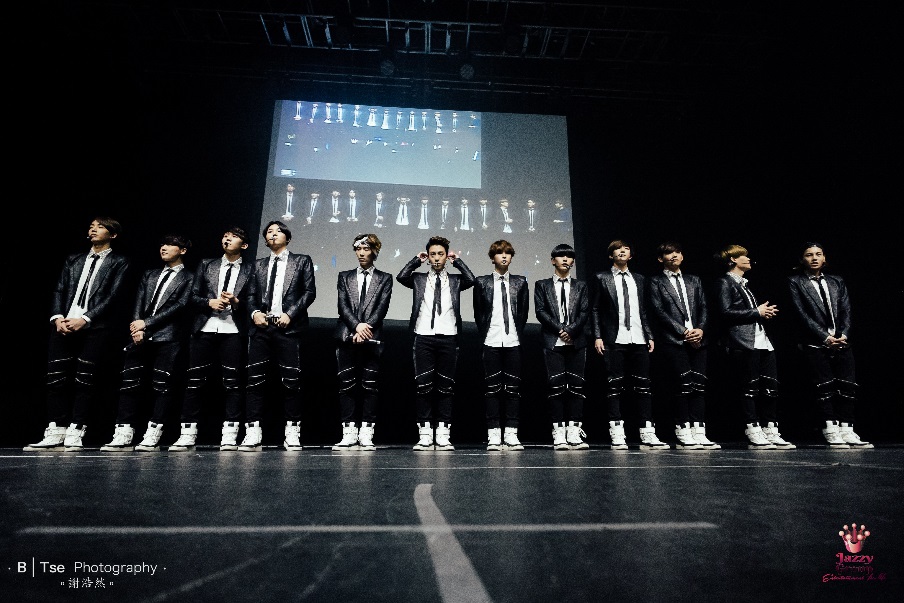 Once inside, the seating filled up quickly, with most of the available seats filled. The show started with a short video, followed by Topp Dogg running out to their newest song, Annie. This cute 90's throwback song was filled with lots of quick movements and energy from the boys. From there, they introduced themselves as a group and then individually, expressing their excitement of being in America for the first time.
The rest of the night was filled with fun and games with some fans getting to go on stage and play with the boys themselves. The members hand-picked fans for the onstage game, charades. The set list included solo songs from members Jenissi and Kidoh, who recently released his first solo ep. The dancers of the group also got to display their talents in a cover of Talk Dirty by Jason Derulo, featuring vocals from leader P-Goon and rapper A-tom.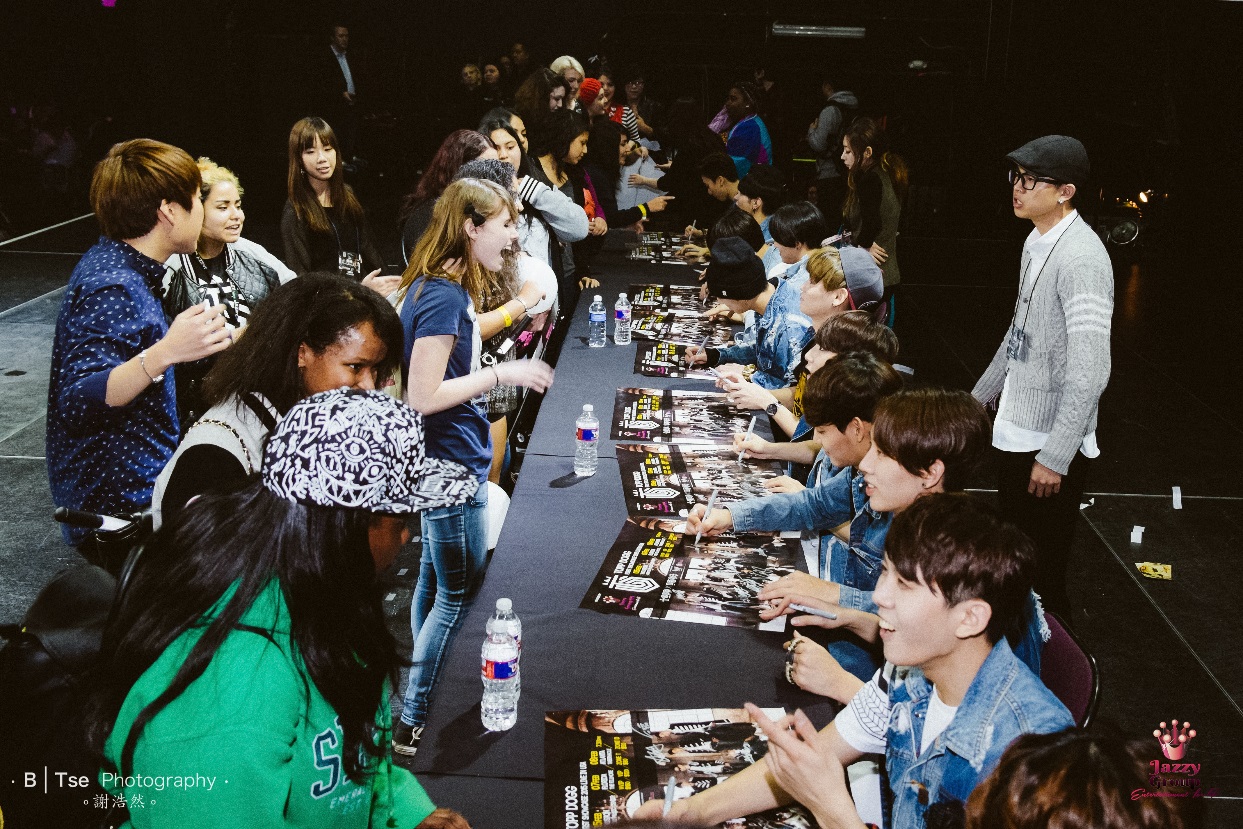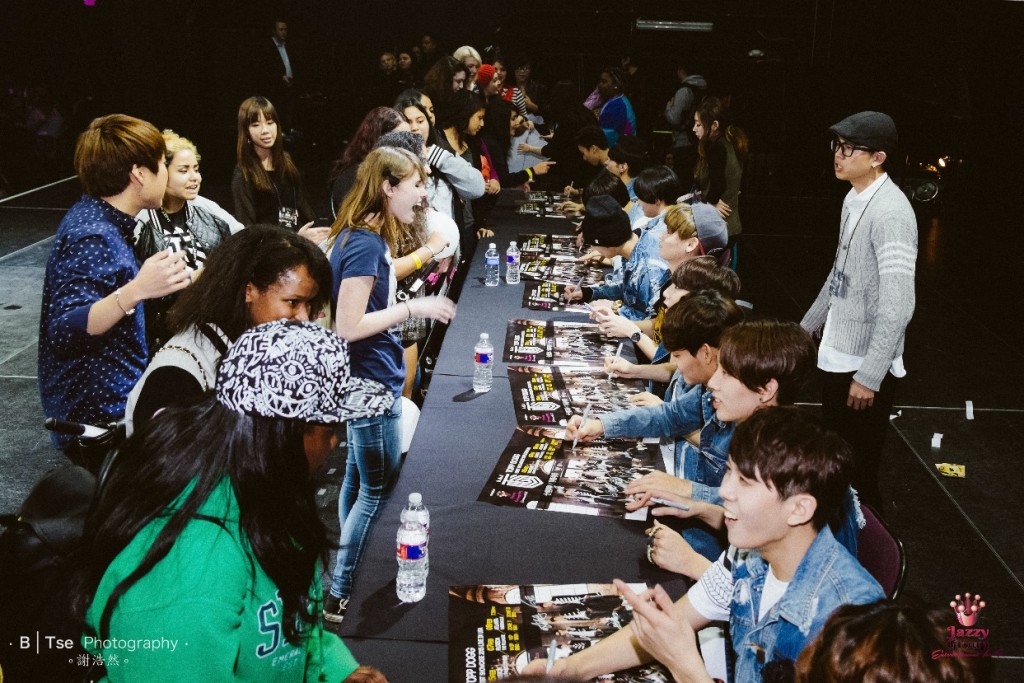 After the show fans with VIP seating were treated to a poster signing and/or a hi-touch. Each of the boys tried their best to personalize the experience for each fan, despite the language barrier.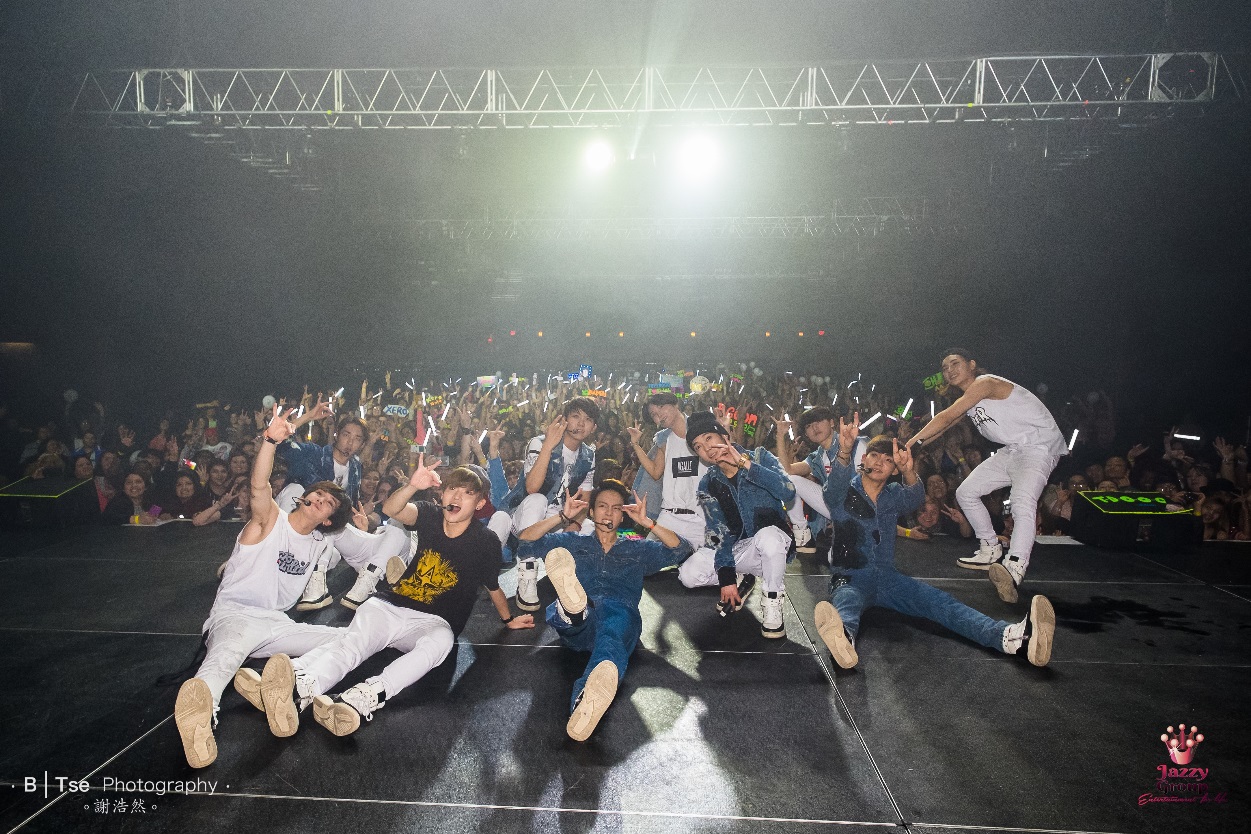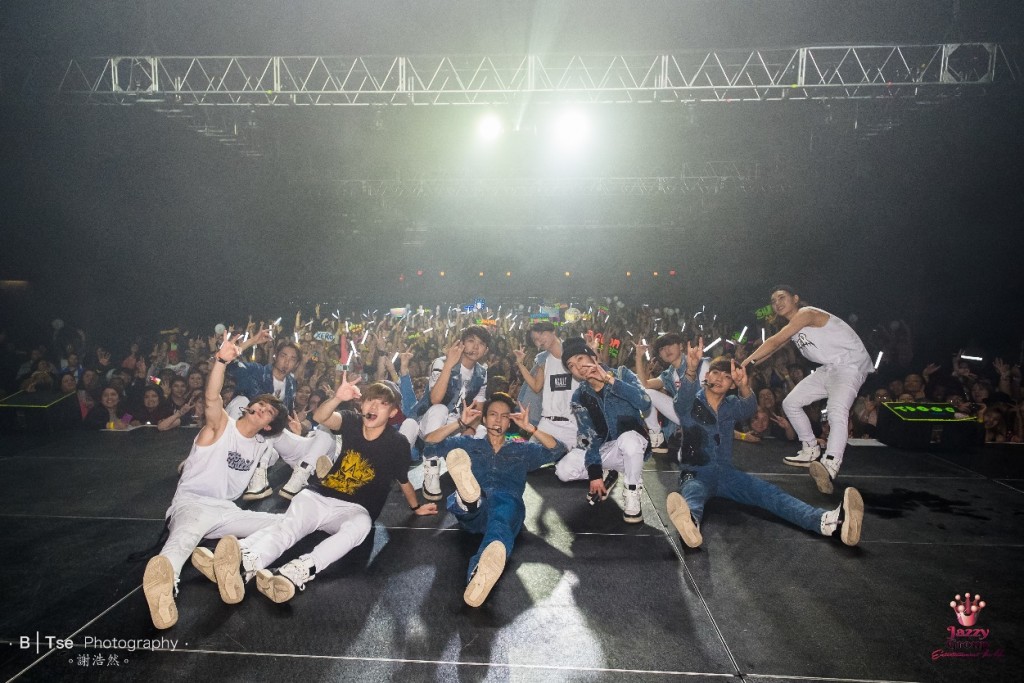 Even if you are not a fan of Topp Dogg, this showcase is still important for the future of Kpop in the Houston area. The willingness of an audience to show up for a group in a different city shows promoters that there is a demand to be met. However, after attending   this showcase it would hard to not be a fan of Topp Dogg. Topp Dogg promised they would come back soon and from the response of the crowd, they would be welcomed back with open arms.
Photos: B. Tse Photography
Sponsor: Jazzy Group
— Ke'Anna Bullard
Related Articles