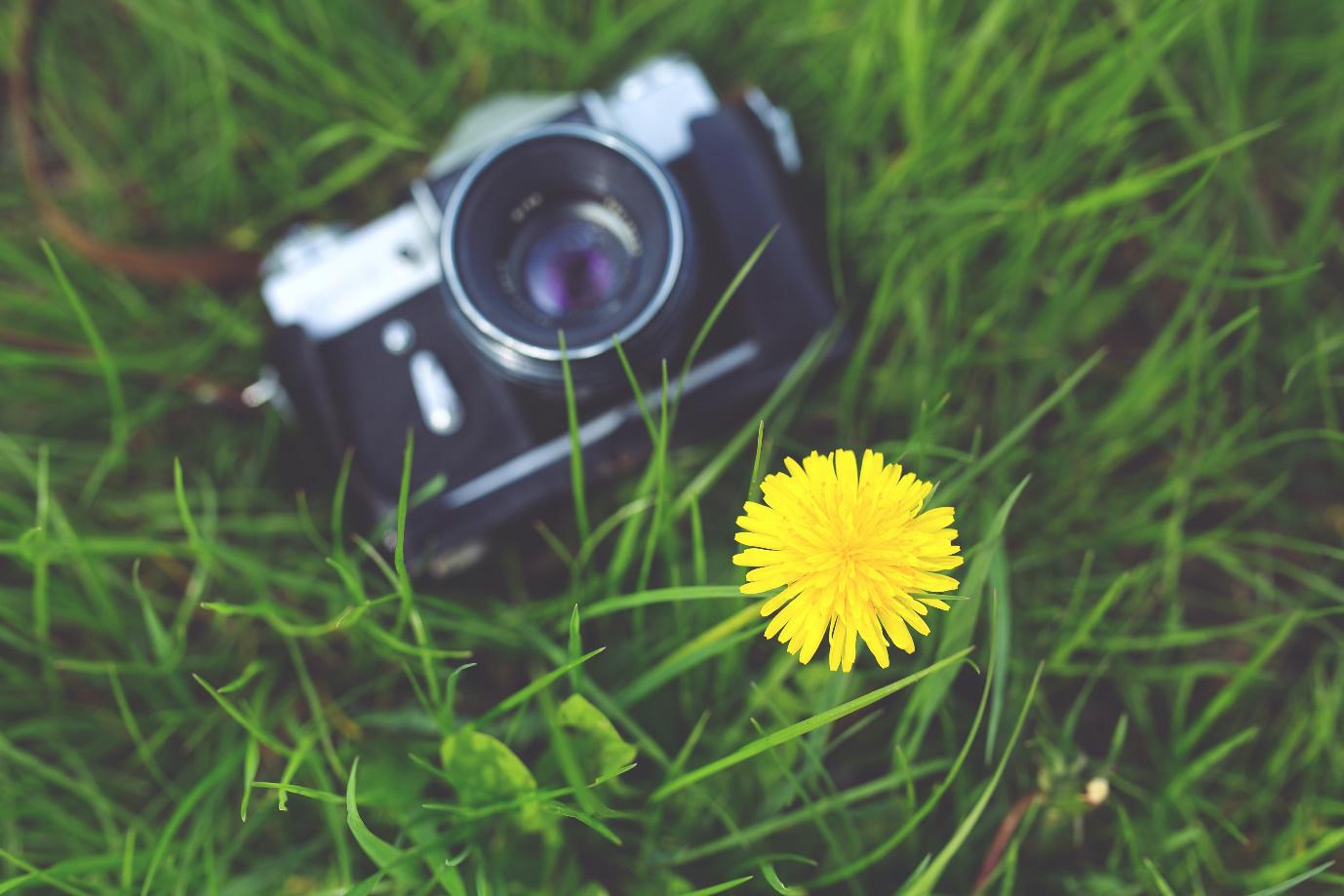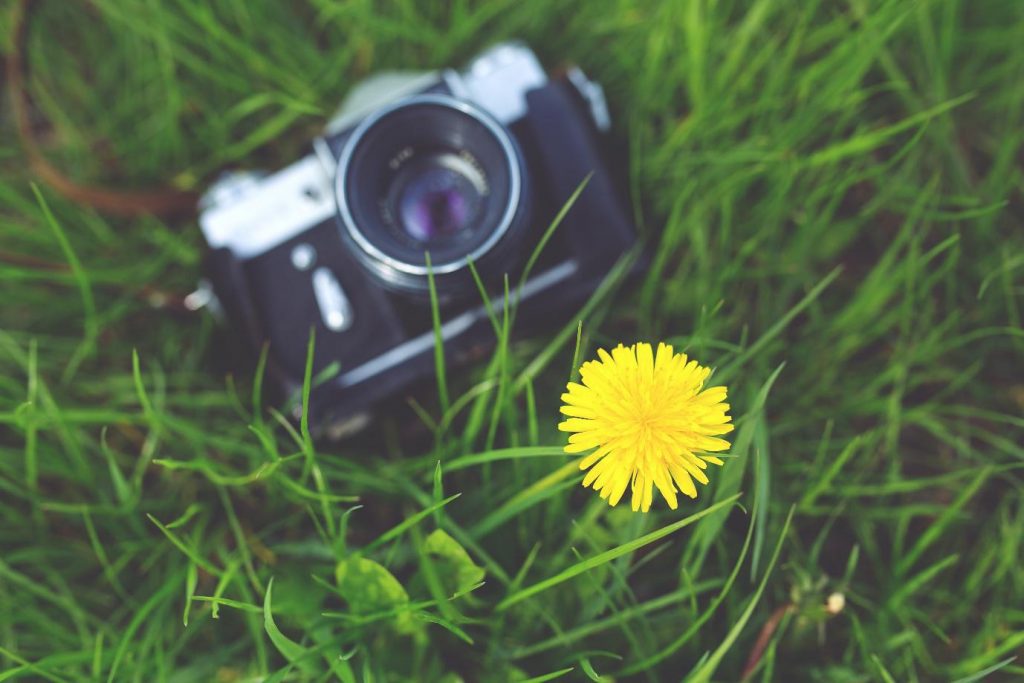 With the rise of Korean culture in the form of entertainment media (such as K-Pop, K-Dramas, and even K-Movies), naturally the popularity of Korean artists is also rising. And along with this, we can look deeper into the images of these artists which is captured by professionals and ultimately viewed by us, the general public. Today we will be talking about the Top Photographers that capture images which build and create the Korean Stars that we all know. Beauty is in the eye of the beholder, but maybe it is also in the one who is holding the camera. Let's learn a little about the recognized Photographers who take pictures of the Korean Stars, and thus, may be regarded as the stars by the actual Stars.
The Photographers we will discuss are those known for their portrait photography (this refers to pictures capturing a person or a group of people), and it includes renowned photographers: Kim, Jung Man (김중만); Oh, Joong Seok (오중석); Cho, Sun Hee (조선희); and Cho, Sei Hon (조세현). Of course, these are not the only renowned photographers in Korea, but they are a few that are known when talking of portrait photography in Korea.
Kim, Jung Man (김중만) is a first generation Korean photographer (he started doing photographer in the 1970s). Aside from being a part of the rise of popular photography, he was a fashion photographer who enjoyed capturing natural poses. Kim also released photo collections he has taken of top Korean Stars since the 1980s. The stars he has photographed include legendary singer Cho, Yong Pil (조용필); actor Jung, Woo Sung (정우성); multi-entertainer Rain, and more than a thousand Korean stars throughout the years in the form of movie posters (The Host, Tazza, etc.), commercials, fashion spreads, and alike. He doesn't just take pictures of just any superstar though, he stated in an interview back in the early 2000s that a bond has to be made with the person for a successful photography process. And this has seen positive results as Uhm, Jung Hwa (엄정화) mentioned that "he is an artist that captures wonderful images of me that even I didn't know I had." He also took photos of first generation idols such as H.O.T, and said they needed a day to fully relax and break away from their idol image to be models.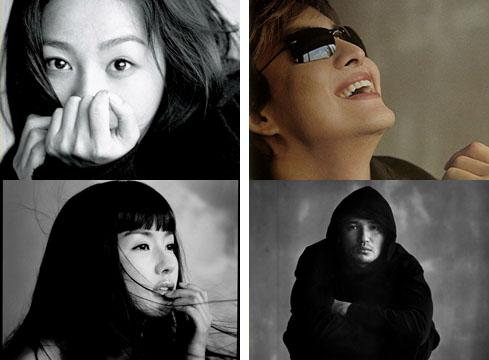 Being photographed by Kim may not be easy now, since in 2006 he said that he would no longer take commercial photographs (for profit), and has gone to artistic photography.
(from Top to Bottom, left to right: actress Lee, Mi Yeon; actor Bae, Yong Joon; actress/singer Uhm, Jung Hwa; actor Hwang, Jung Min photographed by Kim, Jung Man)
The next Top Photographer we will talk about is: Oh, Joong Seok (오중석). If his name is not familiar to you, those who he has worked with would certainly ring a bell. In advertising campaigns, he has worked with BTS, IU, Suzy, Lee Jung Jae, Song Joong Ki, to name a few. His has also taken pictures of the members of Infinity Challenge (무한도전 – the variety television show), and the members and children of the TV show Return of Superman (슈퍼맨이 돌아왔다. His specialty seems be in wedding photography, as celebrities including Ji Sung and Lee Bo Young, Sean and Jung Hye Young, Baseball star Ryu Hyun Jin, have had their wedding photographs done by Oh. Merely going through Oh's portfolio would show you that he is indeed one of the photographers that Korean Stars go to, and his experience of taking fashion photos that cover Vogue, Elle, Marie Claire is just the icing on the cake.
Next, we have female photographer Cho, Sun Hee (조선희). A student of Kim, Jung Man, a photographer we mentioned earlier, Cho also is known to take fashion spreads with celebrities as well as take movie posters (Architecture 101, The Face Reader, Miracle in Cell No. 7, and alike). She is very recognized in the fashion scene that she was a guested in multiple episodes of Korea's Next Top Model (the Korean version of the franchise). In an interview from the mid-2010s, when asked what the secret is to constantly taking pictures, she simply said "I love doing it. It's so much fun that I may do it until the day I die." And this passion of hers was also supported by what Lee, Jung Jae said in an interview, "We (Cho and I) fought a lot when she was still new in to the photography scene. She had so much she wanted to do, and she wanted to experiment with different shots. This included me going underwater, putting paint on me, and alike. As a model, I thought that she was eccentric." Reflecting on that time, Cho said that the photography session lasted 12 hours, which was normal for her. She added that at the time, she only saw Lee, Jung Jae, and after the shoot, she had to lay in bed resting for the next 3 days.
Last in our list, but definitely not the least, we have photographer, Cho, Sei Hon (조세현). Fitting with our theme of portrait photography, Cho has taken pictures of various famous people for magazine covers, interviews, news articles, and alike.
Not only does he have the eye for a good shot, but he is also said to have casted the then unrecognized Jun Ji Hyun (from My Love from the Star, My Sassy Girl, etc.) and made her a cover girl. He had cast actress Kim, Min Hee and Im, Soo Jung in a similar way, and it led to these ladies becoming international stars.
But Cho is not only recognized as a commercial photographer, he was also appointed as the Official Photographer of the 2012 Summer Paralympics in London and the 2014 Winter Paralympics in Sochi for the Korean athletes. And he continues to do charity work in various forms. This includes the "Letters from Angels," an adoption campaign which started in 2003, with its finale on 2018. The campaign is a photo exhibition ran by South Korea's Social Welfare Society and Cho, wherein 100-day-old orphans waiting to be adopted are photographed with celebrities to bring awareness to orphans and single mothers. This is just one of the many charity campaigns Cho is involved in, and various Korean Stars are more than willing to lend a helping hand.
These days, almost everyone has a portable camera on their phones so almost anyone can be a photographer. But there is still something unexplainable that these photographers (among others) are able to capture with their pictures. People may think that taking a good photo of a Korean Star, who is already good looking, isn't difficult, but why are certain photographers more popular than others? What makes people seek these specific photographers? Maybe it isn't bound on what is seen through the lens, but maybe it's in their ability to create and capture the beauty they and others envision.
—-Eun Oh
Related Articles