"Of course, I want to receive a marriage proposal. I'm fine as long as it means a promise to look at the same direction during our lifetime and compromise differences," answered Yoonji Jung, who is planning on getting married soon.
Although a "minimal wedding" seemed to be a popular trend for a while, it looks like a marriage proposal still is an important part of the marriage among Koreans. According to a survey carried out by a marriage information company, "Duo," 98% of unmarried Korean men and women in their 20s and 30s answered "Yes" to the question "Is it necessary to receive a marriage proposal?"
In addition, the majority of the women answered they prefer to receive a proposal "at a nice restaurant while they are having a private time only for two of them." On the contrary, baseball stadiums and parks were some of the most popular spots to give a marriage proposal in the past.
As the poll indicates, Koreans are increasingly looking for a private, special place to give a marriage proposal, whether it be a nice restaurant, a movie theater, or a living room. Chotbul (Candle light) 1978, located under the Namsam hill, is one of the restaurants visited by Korean couples looking for a private space. One of the oldest restaurants in Korea, Chotbul 1978 not only boasts breathtaking view of Namsan, but also provides a room specially designed for a marriage proposal and has a fifteen minute "candle light" time every night during which all the lights but candle lights are turned off and couples enjoy a romantic moment for only two of them. It is known that more than million couples gave a marriage proposal at this restaurant.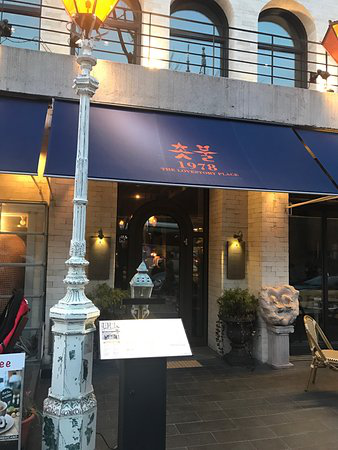 Walking on the Cloud, a top-notch restaurant located on the 59th floor of the 63 building is another popular place frequented by couples. As the saying goes, being high above the ground makes your heart pound, and thus increases the success rate of a proposal. However, that is not all. This restaurant not only offers luscious meals, all served fresh, but also provides the view of the entire city, from Han River to the center of Seoul. Probably it is the romantic view this restaurant offers is the main reason why so many Korean couples looking for a "special, private" moment choose this place.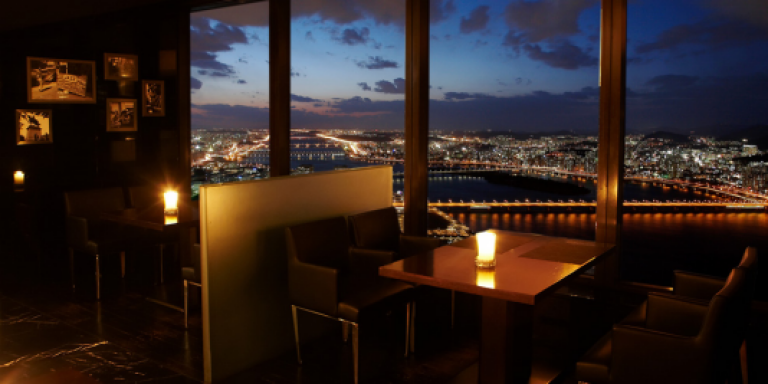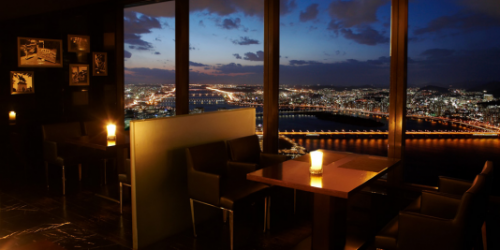 A Movie theater is quite new on the list, but it is getting increasingly popular among Korean couples. Usually advised by a "professional proposal planner," a marriage proposal at a theater is carried out as a 'surprise event." A man secretly rents a theater, takes his girlfriend there, while interestingly no one else is present at the place, and suddenly a video that captures the two's special moments comes out on the screen, followed by the men's serenade and a marriage proposal.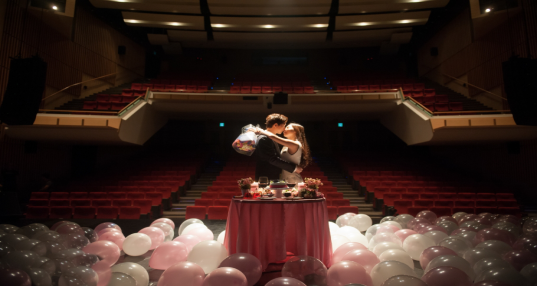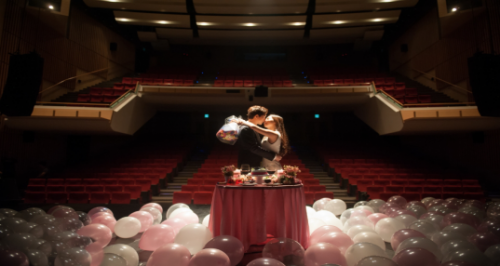 Next on the list is an ordinary room. It can be someone's house, a rented room, or even an office. Also with the help of a professional proposal planner, a man prepares a secret event, decorating the space with flowers, candles, and balloons, accompanied by a homemade dinner. A woman walks into the space without any inkling and as she discovers the fully decorated space, a man appears and gives a marriage proposal. It may not be anything fancy, but the sincerity seems adequate to move someone's heart.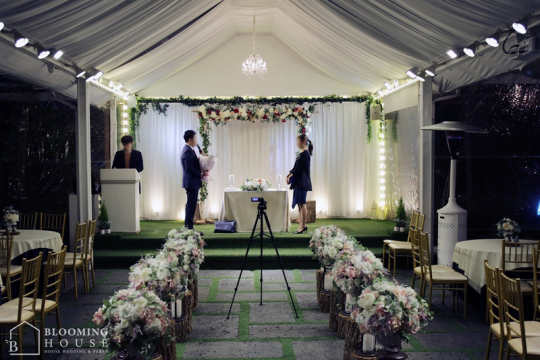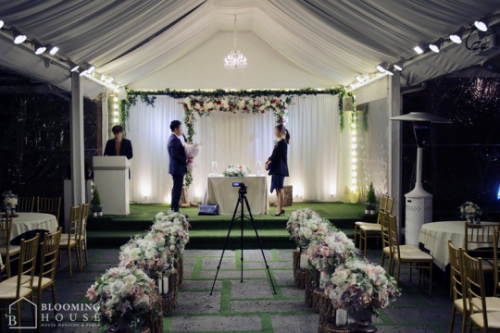 Lastly, the Proposal Wall, although it is an opened space, is another popular space among Korean couples. Located along the Cheonggyecheon stream, this wall is a special digital screen designed to offer a love-themed service. Couples who wish to use the screen can select a date and upload videos and photos, and the success rate is known to be nearly 100% due to the romantic mood of the wall.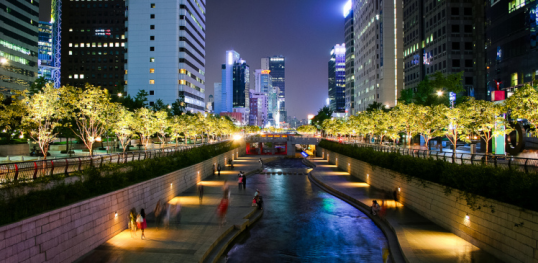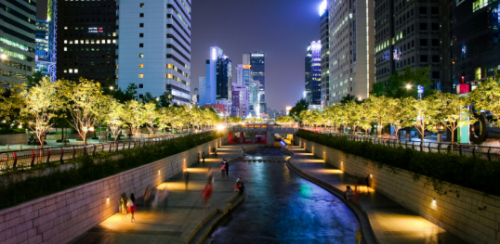 —-JKLim
Related Articles