All celebrities have their sense of fashion, but there are those who are a bit over the top. You may have already heard about some of these people, because they're highly recognized and known for their good fashion styles.
G-Dragon
A leader of a popular boy group Big Bang, G-Dragon is known for his unique fashion style. His fashion sense is so different than the others and that's what makes him stand out. It's almost like; even the worst outfits will look good on him. He always tries new things and many designers from all over the world have sent him clothing, accessories, etc., for him to have and wear freely.
Gong Hyo Jin
Gong Hyo Jin, not only is she famous for her talented acting skills, she also has very good style. She is known as one of the biggest fashion icons in South Korea.
Gain
A member of Brown Eyes Girls, Gain has a very casual style, but these looks seem good on her than anybody else. It's a very simple look, but she always adds on a few accessories to make herself stand out.
Sohee
Former member of Wonder Girls, Sohee has a very innocent, young face, but has a great body figure. She is only 5'3, but has very long legs and that gives her an advantage to look good in any type of clothing. She usually wears clothes that show both of her boyish and feminine sides. Sohee, also appeared in various fashion magazines such as Vogue Korea, and CeCi Korea.
Key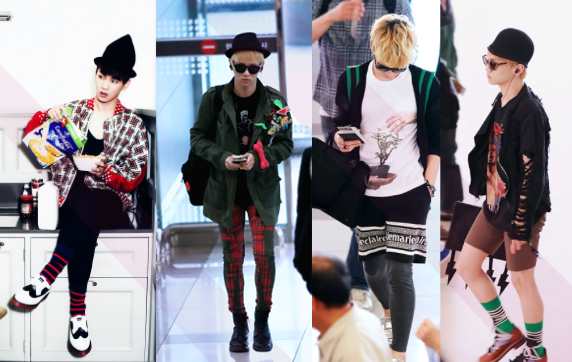 Shinee's Key has fashion sense for both males and females. He chooses different concepts with each of his outfits, which shows his creativity. He looks good in any type of clothing from a masculine look to a hip-hop look.
Jessica
Girl's Generation's Jessica has a simple and chic style and it suits her perfectly. She has a bit of a cold look to her fashion and it seems like she always dresses to that concept. Jessica is one of the consistent idols who just sticks to one image and doesn't change her looks often.
Jia
Miss A Jia's fashion is very different than the others. Even though she's a girl, she is able to pull of a masculine look, which is very cool, because not many people can do that. At the same time as having a masculine look, she also maintains a feminine image, and that's a hard thing to do if you don't have the right fashion sense.
Hyunseung
All the B2ST members have unique fashion styles, but Hyunseung definitely stands out with his bright color clothing, or some really cool patterns. It's hard to describe his fashion sense, because he always changes things up. His fashion goes from all black clothing to really bright colors and random patterns. But one thing I know for sure is that he sure knows how to dress.
CL
2NE1's leader CL is the most stylish K-pop idol. 2NE1 the group itself is already known for their fashion, but on top of that CL is known for her shocking styles. She is a close friend with Jeremy Scott, who is a fashion designer and has been in Jeremy Scott's clothing line.
Hyuna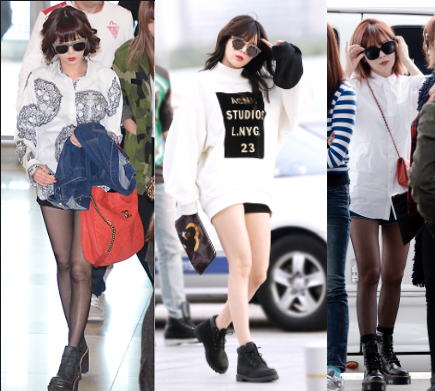 4 Minute's Hyuna is known for her sexy concepts from her hit singles "Change", "Bubble Pop", and "Ice Cream". She has very good fashion sense, but it's often covered by her sexy concepts. She has also launched her own clothing line called 'HyunA x SPICYCOLOR'.
Related Articles