We have spoken about Netflix and Hulu, and now, we are giving you the list of our favorite shows made in the biggest continent in the world, that you can stream via AppleTV.
I have to throw in a little disclaimer though. I'm sure most of the AppleTV users are aware that AppleTV is a bit different than other streaming apps, regarding the fact that most of the shows are still streamed through third party apps. That being said, AppleTV does support AsianCrush and Viki as two of the channels with the biggest selection of the top-rated Asian dramas, variety shows and movies, but the third party app is required.
Even so, you still get the perks of AppleTV services, so sit back, grab your popcorn and enjoy this list of just a few of the brightest stars of Asia's cinematic universe.
For the sake of giving you a slightly more categorized selection, we are going to divide those top picks into a few groups.
Top 5 Korean dramas
Korean Entertainment industry is booming in all possible ways. Kpop opened the door to the west for the entire industry, but we love Kdramas no less. So, here are some of them you must watch. The list contains top rated ones on the mentioned AppleTV partner apps.
1. Strong Woman Do Bong Soon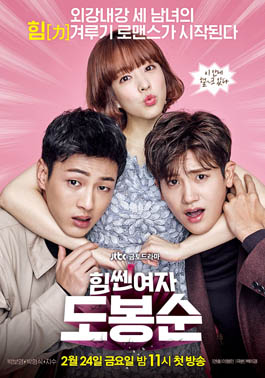 Starting off strong, with the overall rating of 9.8/10, we have the 2017 classic.
Plot: She is no ordinary woman. Do Bong Soon comes from a long line of women possessing Herculean strength. But there is a catch to her power: she can only use it for good. Follow along with her journey of trying to find a job in the game development industry, whilst dealing with a love triangle and helping two hot men fight criminals. You'll laugh, you'll whine and cheer for this amusing girl and her extraordinary adventures.
Fans said:
"I swear this is the first drama that I've watched from 8pm till 7am… NO LITERALLY, I watched it for 11 hours…."
PG 13: YES
Genre: Romance, Drama, Comedy, Sci-fi, Fantasy
2. Hotel Del Luna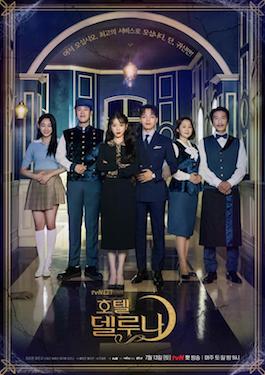 Staring the popular IU, this drama is a must watc with the 9.8/10 rating.
Plot: Deep in the Seoul's thriving downtown sits a peculiar hotel. Old beyond measure, this hotel and its CEO are not what they first seem to be. Jang Man Wol is running this hotel, but not by her own will. She is cursed, doomed to spend all of eternity catering to the need of a most peculiar clientele of this odd hotel, all because of the crime so old she cannot even remember she committed. Her only hope of escaping the curse is to find someone who has committed a crime bigger than hers. After 1000 years she began losing hope, but things are changing when a young perfectionist starts working at her hotel. Who is he, and will she be able to break the curse?
Fans said:
"WATCH THIS SHOW. WATCH IT. STOP READING THESE REVIEWS AND JUST HECKIN CLICK ON THE EPISODE. YOU WON'T REGRET."
PG 13: YES
Genre: Romance, Sci-fi, Fantasy, Drama, Mystery
3. Doctor John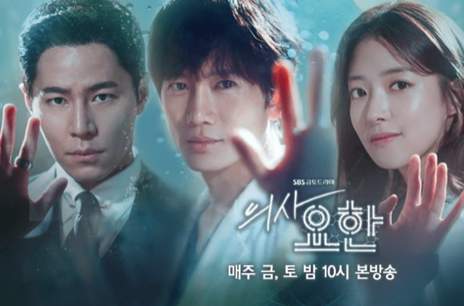 Human medical drama of doctors who seek the cause of their patients' pain. 9.7/10
Plot: Basing in the world where medicine is so advanced that doctors can save the patient even if he's at the verge of death. But ability to save doesn't mean that the patient will live, doctor must determine if saving the patient's life would make that patient happy. Chao Yo Han is a genius doctor who needs only 10 seconds to determine a patient's condition, but one patient changes his life. Kang Si Young is a doctor with a warm heart. She meets a prisoner who used to be a doctor, a genius who can grasp patient's condition within 10 seconds. Next time she meets that man, he is a professor. Who is he, and what will their relationship bring?
Fans said:
"Out of all the dramas that I have watched during the past years, this one is seriously one of the best. It managed to get me hooked since the first Episode and ever since I have been unable to wait for the new Episodes to air."
PG 13: YES
Genre: Medical Drama, Crime, Mystery, Thriller
4. Watcher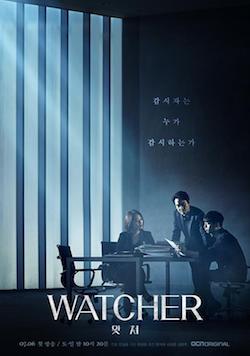 Hold your wigs for this one, the 2019 thriller drama with 9.7/10 rating.
Plot: A brutal murder committed 15 years ago turned the lives of our 3 protagonists upside down. Brought by fate, the trio goes on the hunt for answers nearly two decades later. Will they be able to solve the mystery of the crime that has shaped their lives, and what else will they uncover in the process?
Fans said:
"Wow! I'm used to crime dramas that build up the story line as the episodes progress. With Watcher, this story hits the ground running! I agree with another user that said this will make you want to hit rewind, play, fast forward, and rewind again."
PG 13: YES
Genre: Drama, Thriller
5. While You Were Sleeping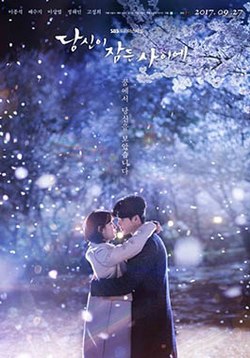 Finishing off lightly, a romance rated with 9.7/10 stars.
Plot: A young woman has a special gift, she has dreams of bad events before them happening, but is often unable to do anything to stop them. That changes when she has a dream of her neighbor being in an accident. She manages to save him and a young police officer, who develops the same ability as her afterwards. How and why did their lives intertwine and will they be able to save the people they care about the most using their gift?
Fans said:
"Interestingly I had watched this drama 9 times in a row. I don't know why. But I am still going to watch it again. It is that much worthy to watch."
PG 13: YES
Genre: Drama, Romance, Sci-fi, Fantasy
Top 3 Asian made movies
1. Go Brother!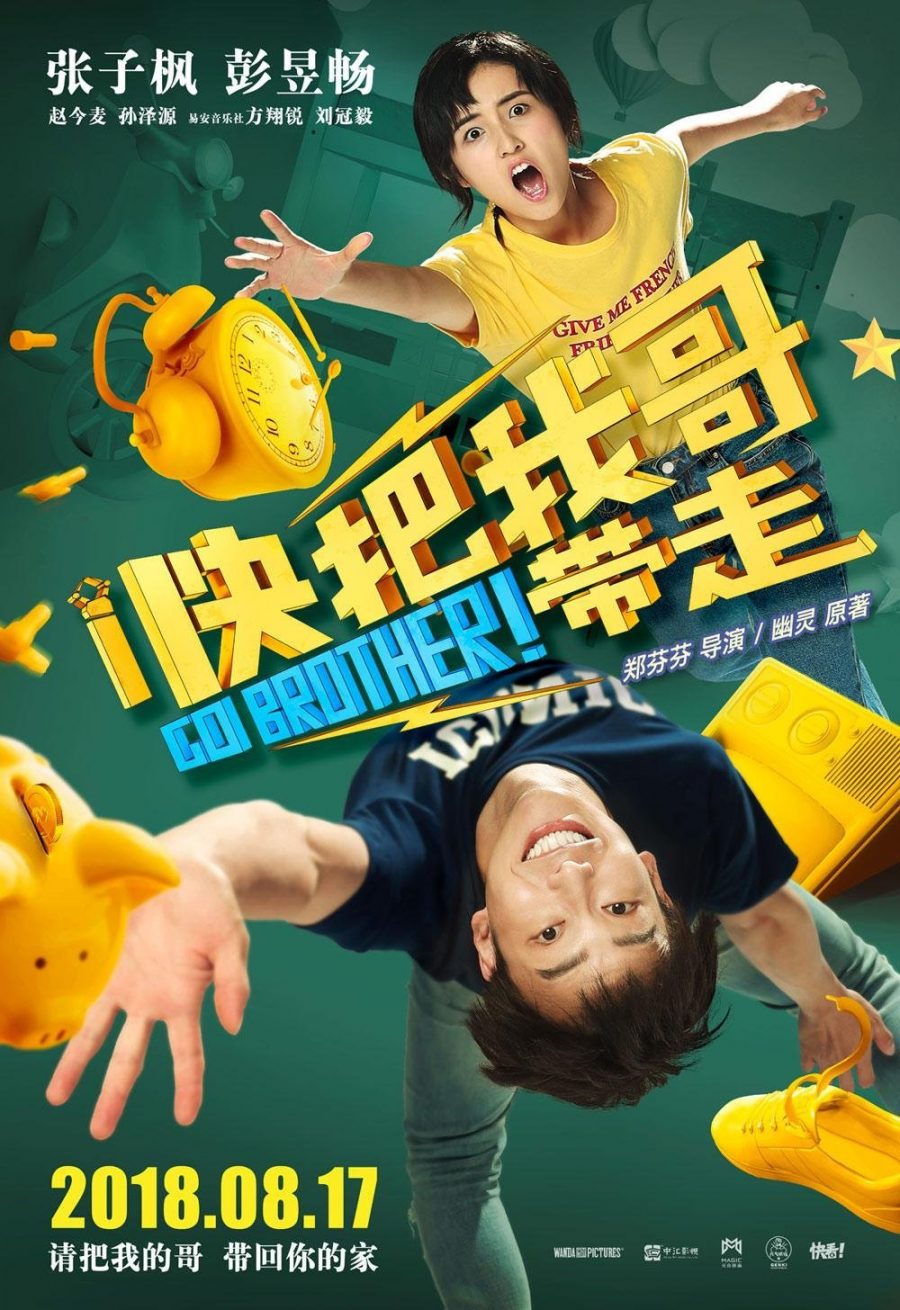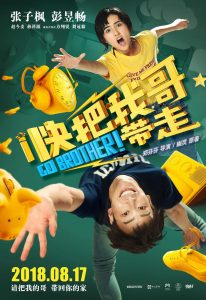 If you have siblings, you will relate to this Chinese movie.
Plot: Ever wanted your siblings to disappear? Shi Miao can't stand her irresponsible older brother who always seems to try to make her life harder. She always wanted him to disappear from her life and leave her alone. One day, her wish actually came true. Her brother is now the older brother of her best friends. She is delighted with the life of an only child, but what secret did her brother hide from her, the secret that might make her regret everything. Will she?
Fans said:
"This movie is such a beautiful story about the love of an older brother towards his sister."
PG 13: YES
Genre: Comedy, Sci-fi, Fantasy
2. The great hypnotist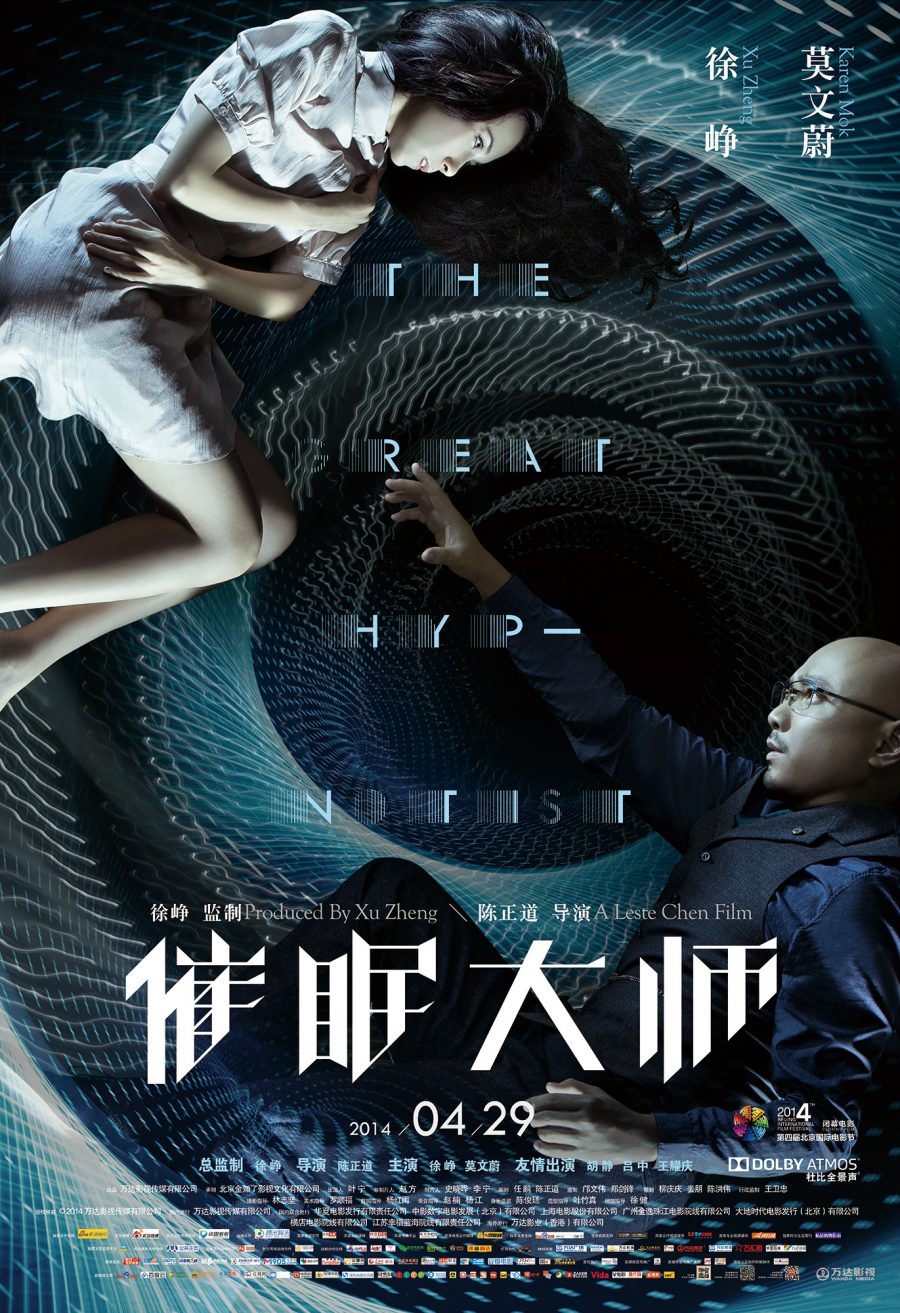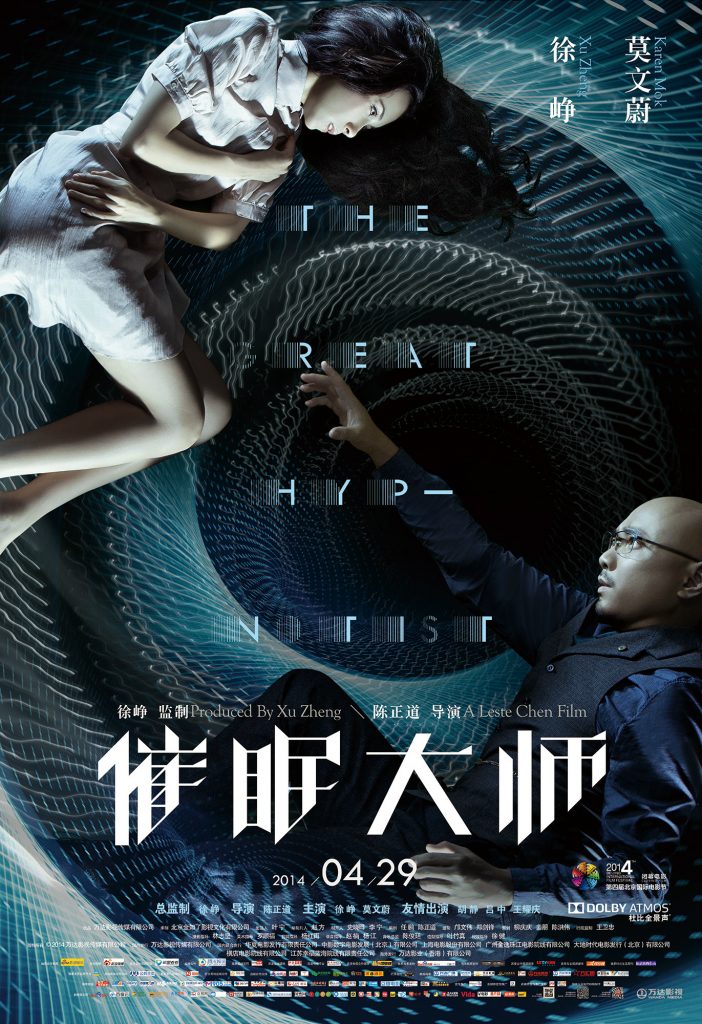 Can you solve the mystery of Ren Xiao Yan before the doctor? A mind twisting Chinese thriller.
Plot: Dr. Xu Rui Ning is a psychiatrist using hypnotherapy to help his patients. One day, he takes on a patient who was dismissed by her previous doctor. Apparently, she can see ghosts. Is she crazy, laying to cover a bigger secret and will the doctor reveal her secrets, or will she reveal his…
Fans said:
"Brilliant, different, riveting, you will never guess the ending. Highly Recommend and 10++++++++++++ stars for this crazy story and great actors!"
PG 13: YES
Genre: Thriller and Suspense
3. Fuse: Memoirs of the Hunter Girl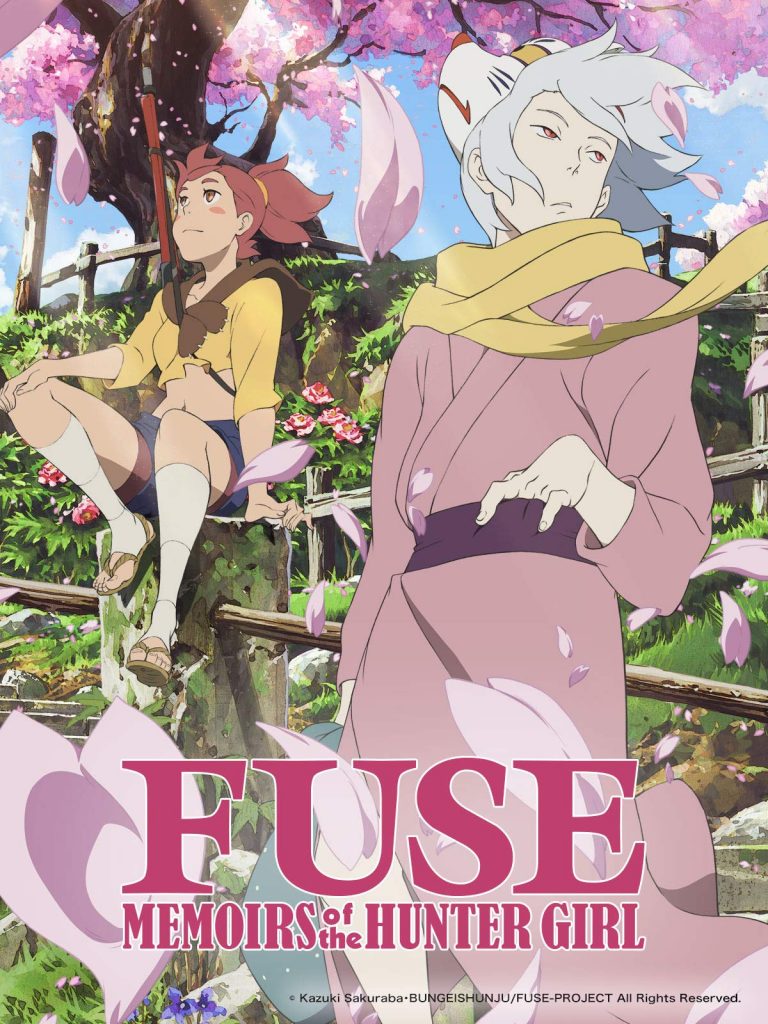 By now It is well known that animated movies make strong competitors in the cinematic industry. We have all heard of Paprika, Perfect Blue, Ghost In The Shell and other big names, but here's one that you might not have heard of yet, although I doubt that is the case.
Plot: After the death of her grandfather, Hamaji, a hunter, leaves her countryside house and goes to the city. There, she hears about Fuses, hybrids between humans and dogs, who live in Japan in the Edo period. It was said that they kill people to feed themselves with their souls. She decides to help her brother and hunt them, but what will happen when she befriends one of her targets?
Fans said:
"This movie is great if you are into fantasy Japanese style. It has everything likeable: principal character, moving story, mix of reality and fantasy, folklore, action, love, sadness. A must see."
PG 13: YES
Genre: Fantasy, Supernatural, Drama
With that, we conclude this top listing. Be aware that we only included Asian shows available on the AppleTV, and that we tried to include a variety of genres and shows from different countries. What are your favorite shows, are they on our list?
*Again, most of the shows require a third-party app.
—-Tina Mihajlovic
Related Articles