March is Women's History Month, and like last year, we're celebrating some of the women who made waves!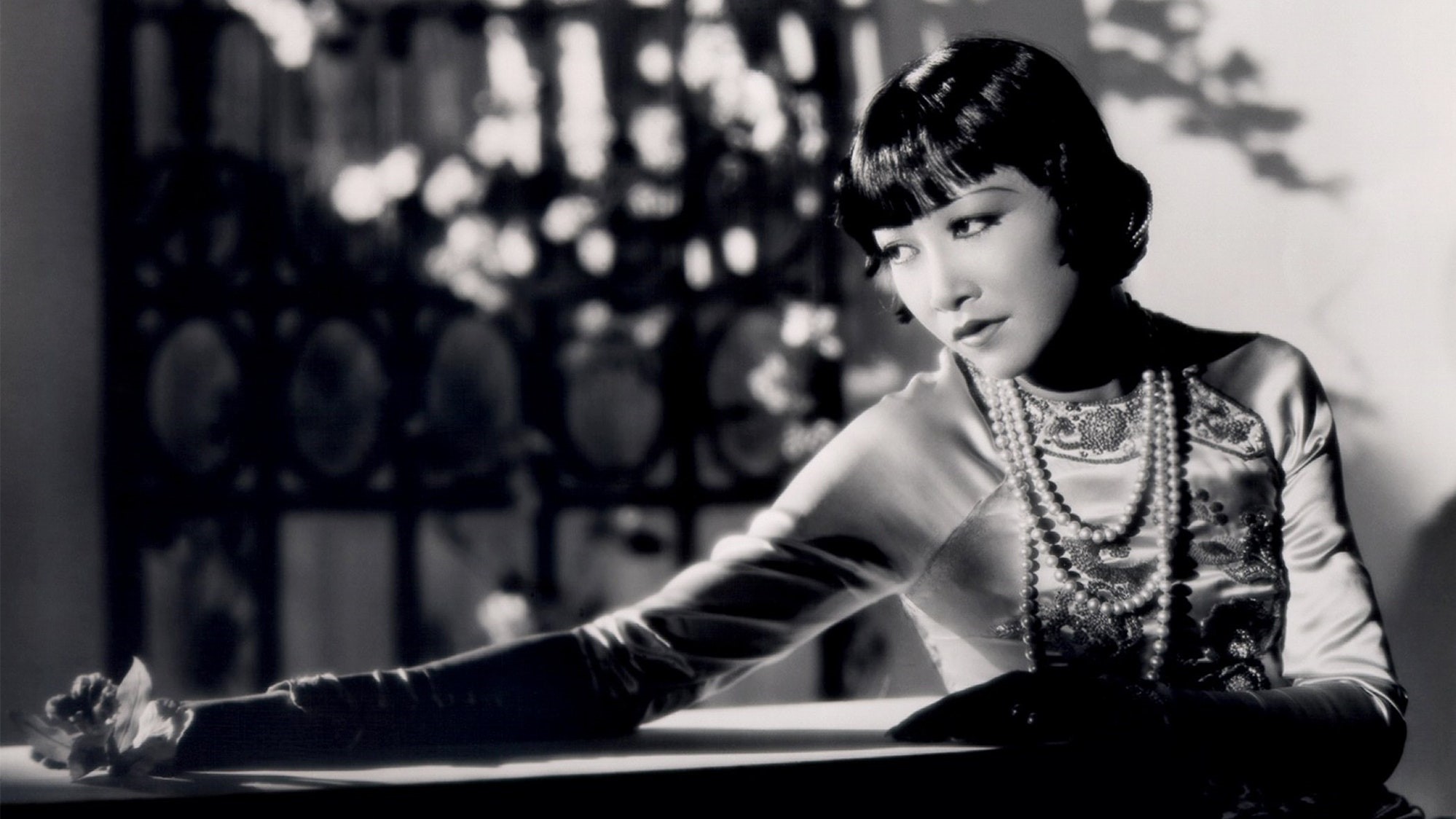 Anna May Wong
Anna May Wong (Wong Liu Tsong, 1905-1961) was one of Hollywood's leading ladies during her career, though her career was subject to racism and stereotypes.
During Wong's career, Hollywood was subject to Hays Code (1930-1968), a code that prohibited sexual and romantic encounters between people of different races in addition to prohibiting "profanity, suggestive nudity, graphic or realistic violence, sexual persuasions, and rape." As Hollywood's first Asian-American silent film star, Wong was often offered roles as "stereotypical and unrealistic Asian characters." Her breakthrough role as Lotus Blossom in 1923's The Toll of the Sea was one of her only few roles where she got to play a romantic role in Hollywood.
In America, Wong was considered "too American" or "too Chinese" by different audiences, thus limiting her roles. For her Hollywood roles, she was often offered roles as "slave girls, evil dragon ladies, mysterious and exotic mistresses" while white women were cast in the roles of Asian women. Hollywood film studios would hire Wong to train white actresses on how to be Asian so they were more believable in Asian roles.
"I was so tired of the parts I had to play," Wong said in an interview with journalist Doris Mackie. "Why is it that the screen Chinese is always the villain? And so crude a villain — murderous, treacherous, a snake in the grass."
However, Wong's career took off when she starred in films in Europe where she received critical acclaim and a range of roles. When she returned to the United States, she did appear in several films and theater productions, with Shanghai Express being considered one of her most memorable roles.
After Wong's initial European success, she did earn more roles in the United States. However, studios again felt she was "too Chinese to play Chinese" roles, and she was once again relegated to supporting roles that featured Asian characters in a negative light. Wong then returned to Europe where she held roles on-stage and on-screen before returning to the United States again.
Following what was considered "one of the most notorious cases of casting discrimination in the 1930s" when Wong was not cast as The Good Earth's O-Lan (white actress Luise Rainier played the role), Wong embarked on a tour of China, a trip that was greeted with mixed reactions due to her demeanor and American upbringing.
Wong once again returned to the US to finish her film contract with Paramount, this time by starring in B-movies including the acclaimed Daughter of Shanghai. Through the B-films, Wong was able to play roles that were more favorable to Asians and the Chinese. She also worked as a tutor for other actors during this time.
Wong was also known for giving to Chinese aide for refugees and supporting China's efforts against the Japanese. She was active in film and stage until her death from a heart attack February 3, 1961.
Wong is the first Asian American to lead a US television show for her work on The Gallery of Madame Liu-Tsong, which aired in 1951. In 2022, Wong's likeness was also used on the American Women quarter series produced by the United States Mint. She is the first Asian American woman to appear on US currency.

Flossie Wong-Staal
Flossie Wong-Staal was a Chinese-American molecular biologist and virologist who was the first scientist to clone the HIV virus to determine its gene function. She was one of the scientists to discover the HIV virus stems from AIDS. She is the scientist behind HIV's genetic mapping, making it possible for HIV tests to be developed.
In 1990, while at the University of California, San Diego (UCSD), Wong-Staal started the Center for AIDS Research and was later named the chairman in 1994.  During her tenure at UCSD, Wong-Staal continued her research into HIV and AIDS, focusing on gene therapy using ribozymes to suppress HIV in stem cells. She is also behind the research studying the effects of the Tat protein within the viral HIV-1 strain of the HIV virus.
Later on, she shifted focus from HIV research to Hepatitis C research to develop new and more effective drug therapies.
During Wong-Staal's career, she was named professor emerita after retiring from UCSD. In 2002, Discovery named Wong-Staal as one of the "most extraordinary women scientists." In 2007, The Daily Telegraph considered her one of the "Top 100 Living Geniuses." The Institute for Scientific Information named her "the top woman scientist of the 1980s." The National Women's Hall of Fame inducted her in 2019.
Wong-Staal died July 8, 2020 following a bout with pneumonia, but her contributions to science will live on in history!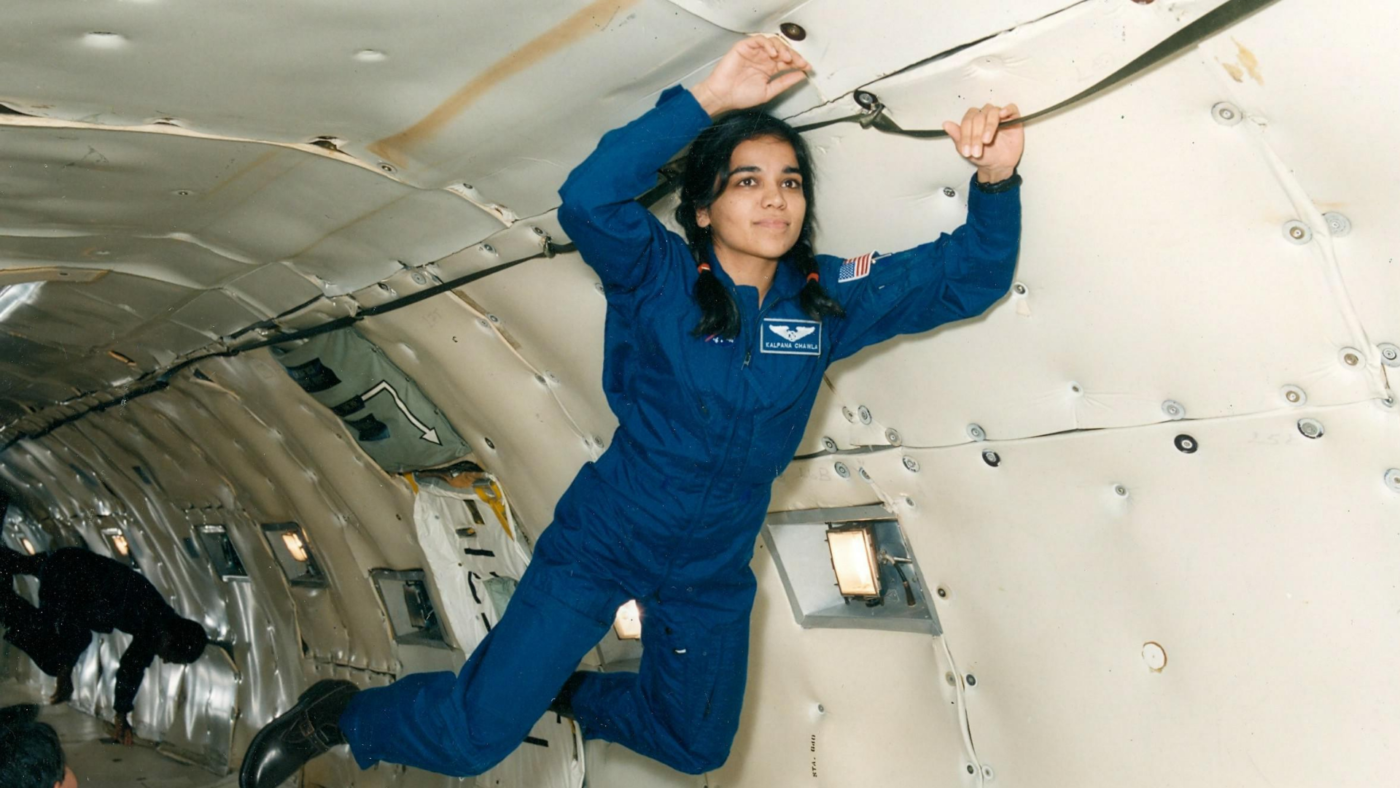 Kalpana Chawla
Indian-born American astronaut Kalpana Chawla was the first woman of Indian origin to go to space. Her first space mission was in 1997 as part of the Space Shuttle Columbia flight STS-87 crew. During this first trip, she spent 15 days, 16 hours in space and made 252 orbits around the Earth.
In 2003, she went to space for the second and final time aboard the Space Shuttle Columbia as a part of the STS-107 crew. This was a mission delayed several times since 2000 because of damage and issues with the shuttle. During the mission, she conducted 80 experiments "studying earth and space science, advanced technology development, and astronaut health and safety."
Chawla was one of the seven astronauts that perished when Space Shuttle Columbia re-entered the Earth's atmosphere over Texas on February 1, 2003. Damage caused when the shuttle launched in January contributed to the destruction of the shuttle.
Chawla received several posthumous recognitions including the Congressional Space Medal of Honor, NASA Space Flight Medal, and the NASA Distinguished Service Medal.
Who else should we cover in history? Let us know below!
—-Olivia Murray
#KalpanaChawlaCongressionalSpaceMedalOfHonor #WomensApprecationMonth #MarchisWomensAppreciationMonth #kcrush #KalpanaChawlaAstronaut #KalpanaChawla #Inda #kcrusharticle #AsianWomenOfInfluence #AsianWomenInHistory #SpaceShuttleColumbia #FlossieWongStaal #FlossieWongStaalmolecularbiologistandvirologist #kcrushamericamagazine #NationalWomensHallOfFameInductee #FlossieWongStaalHIVResearchUCSD #ChineseAmerican #AnnaMayWong #AnnaMayWongChineseActress #WongLiuTsongAnnaMayWongActress #TheTollOfTheSeaAnnaMayWong #DaughterOfShanghai #AnnaMayWongsImageMintedOnQuarter #WomenInHistoryYouShouldKnow #kcrushnews #kcrushmagazine
Related Articles