The cold and dry Winter air got your skin drying or breaking out? During such a skin battle season, is it safe to scrub the nagging dry scales off the skin for a baby-skin, smooth face?
This routine will help your skin maintain its youthful glow and radiance by keeping it moist, rejuvenated, and healthy.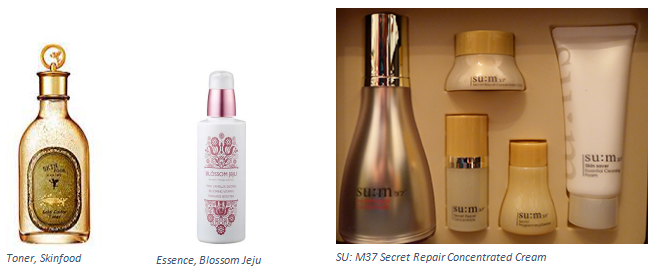 Oily Cleansing
Remember those oily cleansers you ignored at the stall shelves during summer? Well, it is high time you grabbed one, including the oily and combination skin fellows. Start the routine by using a cleansing oil to clear make-up or accumulated dust from the skin. You may opt for a cleansing balm as the cleansing oil's substitute or use both. I would recommend using the balm to the oil for those with sensitive or dry skin.  Reminder! First wipe off any lip or eye makeup with cotton pads or other recommended removers before initiating cleansing to avoid coloring your face into a rainbow mess. For the cleanse, allow the oil/balm to rest for a few seconds before rubbing it in by gently massaging the face in small circular motions.  I would recommend using a cleansing foam, especially after a heavy makeup removal, to ensure the face is clean and free from beauty product traces. Tip! Avoid too hot or cold rinsing water as it could instigate skin irritation.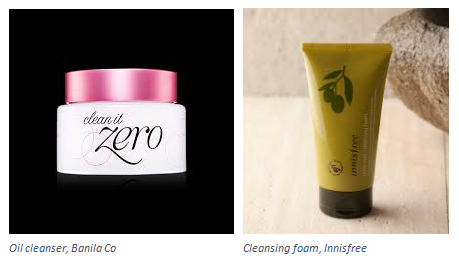 Benefit! The cleanse will not only keep your skin moisturized, but also ensure the pores are clean thus reducing blackheads.
Gentle Exfoliation
Should you exfoliate during the cold Winter season? Yes, as much as possible. However, the initiative should be gentle as the visage of the face is thinner than that of other body parts. The dry and flaky Winter skin relates to more dead cells that necessitate scrubbing. Dermatologists advise that individuals of all skin types should exfoliate to get rid of the excess dirt inform of dead cells, which the cleanser is incapable of removing, to make room for development of fresh cells. For Winter, I would recommend the exfoliation scrubs, masks, and cleansers compared to exfoliation brushes as they are rather harsh tools. Reminder! Compared to those with dry skin, the oily skin people can exfoliate more often and can handle stronger exfoliants due to their thick skin. Tip! Avoid using harsh exfoliators as the skin is prone to dryness and wind burn from the cold air. If you have a sensitive or dry skin, go for exfoliants with smaller granules to avoid over-exfoliation. Consider your skin's reaction and response to the exfoliator type and frequency of use to establish that which suits you best. Benefit! Exfoliating helps the skin absorb the applied skin-care products, including the serum and moisturizers, which are crucial for the winter period. It also reduces incidences of skin breakout by speeding up the cell renewal process hence restoring its radiance.

More than "Just Hydration"
All skin types, particularly the oily ones, benefit from hydration. In their order of application, toners, mists/face masks, essences, serums, and ampoules are hydration products that helps avoid skin dryness, especially after cleansing and exfoliating. Applying the toner first, particularly the pH balancing toners, determines the success of your cleansing in removing all dirt. Moisturizing commodities (including creams) and layering of hydration products helps lock in moisture and increases the skin's water content thus avoiding its flaky winter nature. Throughout the day, you can use a mist to replenish skin hydration while for the night a facemask ensued by a moisturizing cream is more preferable. Reminder! Drink the recommended daily water dose of 8 glasses for additional skin hydration. Tip! Apply the products starting with the thinnest to thickest consistency. Choose face mask depending on your complexion. Benefit! Hydration fosters oil control and nourishes the skin thus reducing appearance of wrinkles (including decreasing the visibility of fine lines) and acne outbreak.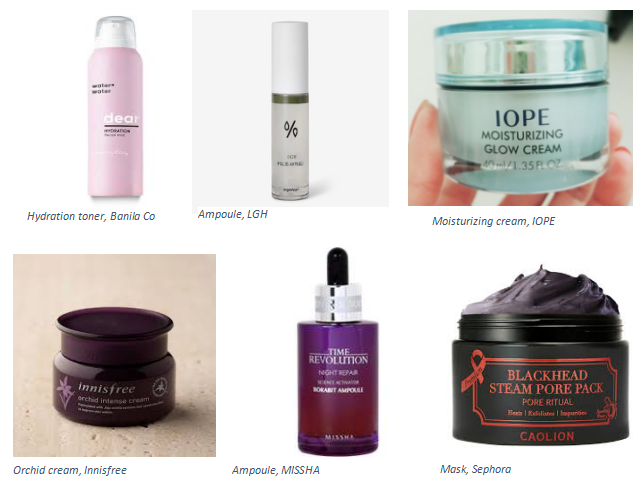 Sunscreening
Sunscreen for Winter? Although not part of the night routine, applying sunscreen in the morning is not just for the scorching Summer days but for the chilly Fall as well. The UV rays also come to play in the cold and dry Winter session instigating skin pigmentation. Reminder! Wear sunscreen to maintain a well-balanced skin color.  Tip! You can reduce the amount of sunblock applied in Winter to that used during other seasons. Benefit! Sunscreen products reduce skin pigmentation instances.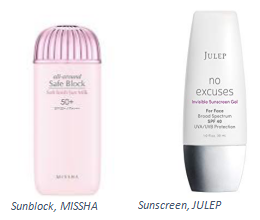 For each of the skincare routine steps, observe your skin's response to various brands of products to determine your perfect match. Some of the re-known Korean skincare brands include Dear, Klairs, MISSHA, Blossom Jeju, Banila Co, IOPE ,  Skinfood. Narrowing down to a particular brand can be time consuming and sometimes cause problems to the skin. However, by not taking the risk of encountering a negative experience, you might not achieve the possible utmost positive occurrence. Nonetheless, I would recommend that you consider researching prior to experimenting with any beauty product. The ball is now in your court. All the best. 화이팅!
Note: The items mentioned have not been evaluated or reviewed by us.
—-Pe Arlkh
Related Articles