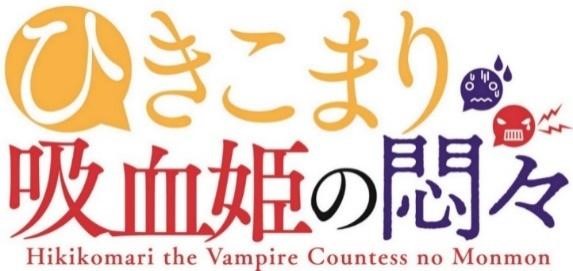 "The Vexations of a Shut-In Vampire Princess" is a very popular Japanese light novel series which was written by Kotei Kobayashi originally and illustrated by Riichu. This work won the award of excellence at the GA Bunko Grand Prix. The character, VillhazeIt has been very active on the official twitter. Now we will reveal exciting news!
The TV Anime, "The vexations of a Shut-In Vampire Princess", will be broadcasted in October 2023! It's first PV with lots of new characters has arrived!
The TV Anime of "The Vexations of a Shut-In Vampire Princess" will be broadcasted in October 2023!
The 1st PV with all new characters including Sakuna Memoir, Nelia Cunningham and Karla Amatsu has arrived! Please look forward to hearing further news!
The first PV: https://youtu.be/sgXzmjaSQQI
The teaser PV: https://youtu.be/YRDSausZ4_g
The information of the TV Anime, "The Vexations of a Shut-In Vampire Princess"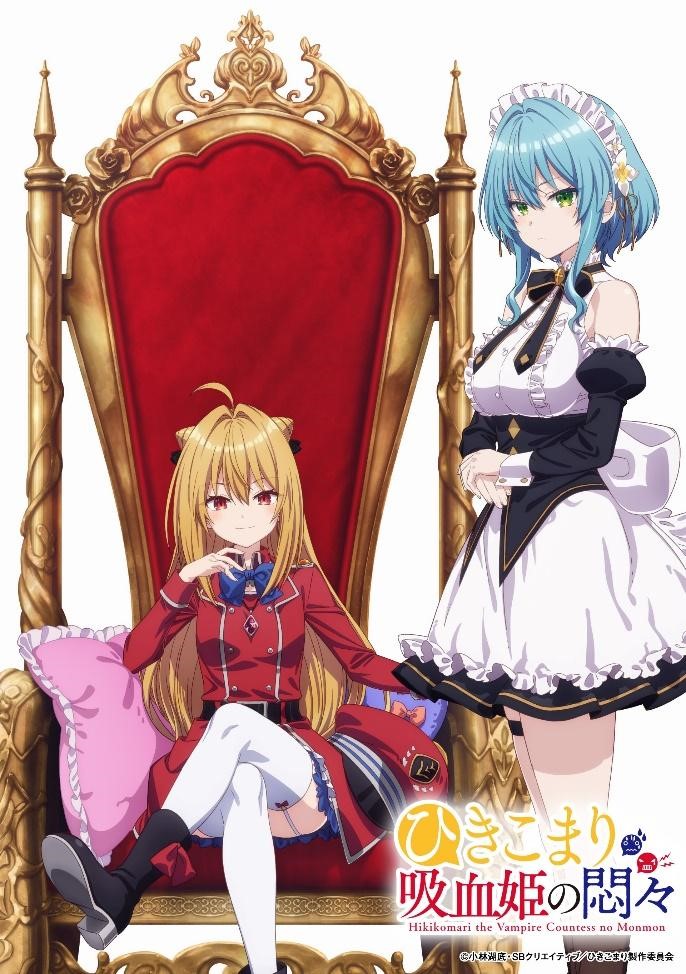 Anime Official HP: https://hikikomari.com/
Anime Official Twitter: https://twitter.com/komarin_PR
[ Information On the on air ]
It will be broadcasted in October 2023.
[ Staff ]
Author of the original work:Kotei Kobayashi(GA Bunko/SB Creative published)
Charactre Design:Riichu
Producer:Tatsuma Minamikawa
Series Structure:Keiichiro Ochi
Character Design:Tomoyuki Shimoya
Music:Go Shiina
Animation production:Project No.9
[ Cast ]
Terakomari Gandesblood:Tomori Kusunoki
Villhaze:Sayumi Suzushiro
Sakuna Memoir:Manaka Iwami
Nelia Cunningham:Fairouz Ai
Karla Amatsu:Miyuri Shimabukuro
Karen Helvetius:Yoko Hikasa
[ Introduction ]
Terakomari Gandesblood is the daughter of the prestigious Gandesblood family in the Mulnite Imperial.
She has been living as a shut-in for three years since she suffered from a lack of skills of handling magic, incapability of physical exercise and not being able to get taller. She can't even drink blood even though she is a vampire.
But her loving father found a crazy job for her. She was appointed as a new commander of the Mulnite Imperial Army's 7th Unit of ruffians and criminals. The name of the title is "Shichiguten"!
It is the only job for a strong candidate and has to start a war against other countries every 3 months and beat them. It is a very demanding job, and her army members are all former criminals, and they are so ready to rebel against her.
She definitely wanted to refuse this offer but there is no chance she can say no since it was appointed by the emperor himself. If the servants found out about her it would be a real disaster… even so, komari faked it and charmed people and completed her duties!
"What I am going to do from now on is an amazing achievement! Well, I, Terakomari Gandesblood, is going to kill all other 5 commanders in the battle and I am going to show the power of our Mulnite Imperial!"
The strongest achievement in history by the strongest (!?) Vampire Princess begins now!
#VampirePrincess #kcrush #TheVexationsofaShutInVampirePrincess#kcrushamerica #writtenbyKoteiKobayashioriginally #illustratedbyRiichu #NBCUniversalEntertainment #TVAnimeseries #October2023 #kcrushnews #anime #JapaneseAnime #newanimeshow2023 #kcrushmedia #kcrushintheknow #newcharachers #trailerteaser
Related Articles