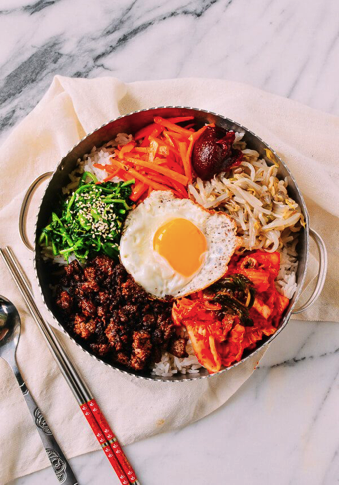 If you are a big fan of Korean food but you don't have time to go to restaurants all the time, try making some easy, healthy homemade Bibimbap.  Bibimbap was my first introduction to Korean food. Meaning, "mixed rice," a Bibimbap recipe is comprised of warm rice topped with different seasoned vegetables, sauce like gochujang (korean red pepper paste), and often meat and/or an egg. It's all mixed up, and usually just eaten with a spoon (no chopsticks needed)
It always seemed wonderfully colorful and complex when a bowl of Bibimbap would be placed in front of me, and I'd get hit with the different colors of all the ingredients and sometimes the sizzling sound of the rice if it were served in the hot stone pot. Never did I imagine that it was something I'd try to make at home.
Here are the ingredients that we needed and a quick instruction for you to follow.
Serves: 4
Total time: 45 mins
Ingredients
3 cups medium grain white rice

1½ cups mung bean sprouts

1 bunch watercress or spinach

1 large carrot

2 cloves garlic

Salt

2 teaspoons sesame oil (divided)

1 tablespoon vegetable oil

1 pound ground beef

1 tablespoon soy sauce (or dark soy sauce)

4 eggs

½ cup napa cabbage kimchi

2 tablespoons gochujang (Korean red pepper paste)

Toasted sesame seeds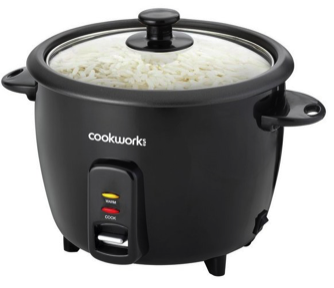 Start by preparing your rice in a rice cooker and getting that going. If you don't have a rice cooker then you might have to look it up for " How to cook rice without a rice cooker". I am sure you will find there are different ways to make it.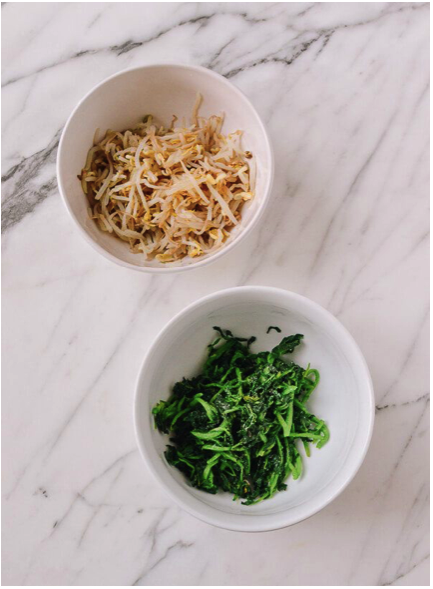 You also need to use a pot to boil about 4 cups of water on the stove.
While the rice is going and your water is heating up, prepare your vegetables. Wash the bean sprouts and watercress carefully, and then slice the carrot into small stripes. After you're done with the carrot, mince the garlic and set aside.
By now, your water should be boiling . Blanch the bean sprouts for about 1 minute, take them out then add the watercress in for another 1 minute then drain the watercress. Put them in separate bowls. Season each bowl (the bean sprouts and the greens) with salt to taste and a teaspoon of sesame oil. Divide the minced garlic between the two bowls, and toss to combine. Set aside.
In a skillet over medium high heat, add a tablespoon of canola oil along with the julienned carrots. Stir-fry the carrots until tender but still a little crunchy, about 1 minute. Remove from the pan and set aside.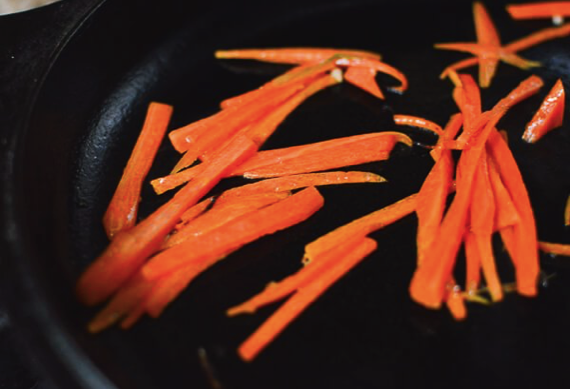 Turn up the heat to high. Add the ground beef to the pan, and brown, breaking up the beef into smaller pieces. Stir i n the soy sauce.
Meanwhile, in a separate skillet, cook the eggs sunny side up, leaving the yolks runny.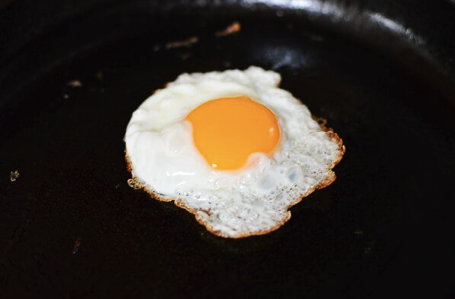 To serve your Beef Bibimbap, divide the cooked rice among the bowls, and top with the beef, seasoned watercress, seasoned bean sprouts, cooked carrots, kimchi, and egg. Serve this Bibimbap recipe with a good dollop of gochujang, and a sprinkling of toasted sesame seeds. Mix well then now you are ready to enjoy the easiest and healthy homemade Bibimbap!
Enjoy!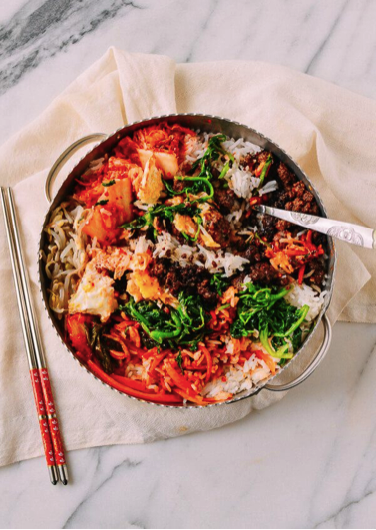 —-Lucy Le
Related Articles