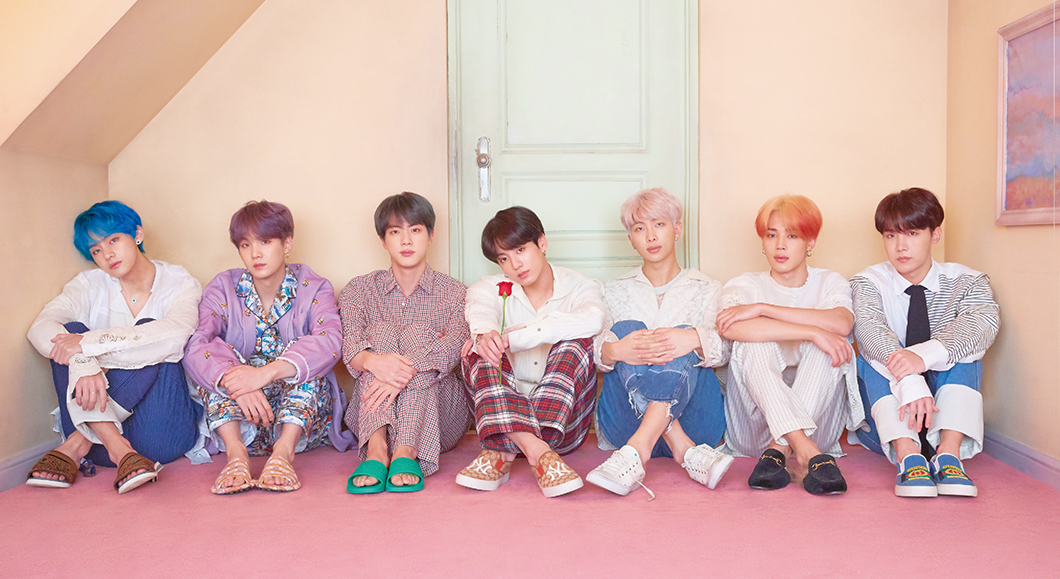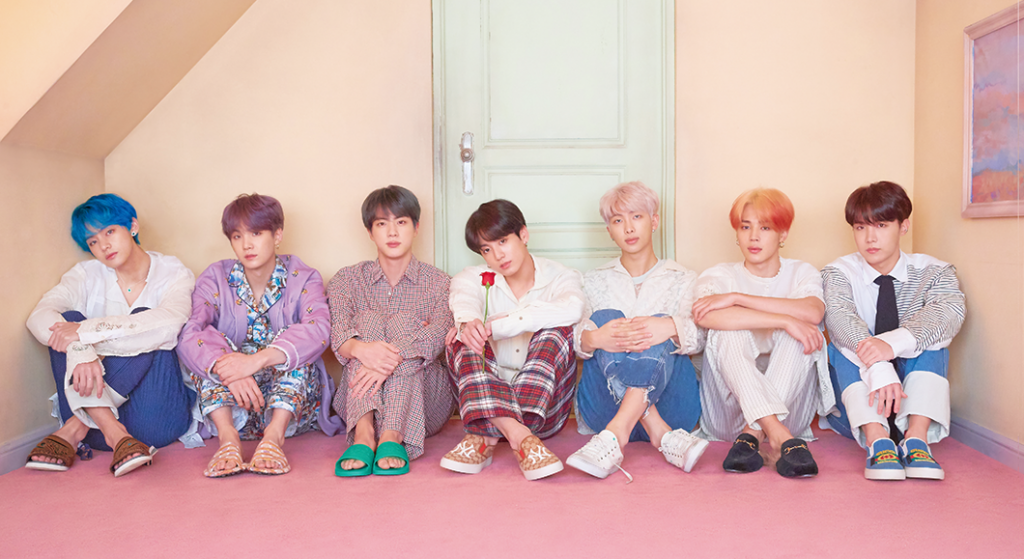 The most common question is "why do you like these boys – they're so weird". And yes, the western culture of masculine men with muscles and beards who can move heavy objects around and spend hours in the gym, with humor that somewhat is derogatory towards women – So, to us westerners, K-pop idols are a breath of fresh air. With teens, it's a bit more complicated. K-pop is appealing to teens on a level of attractiveness that isn't comprehensive to many westerners.
The overall visual of K-pop is very appealing – a man, taking care of himself: having clean skin, being dressed well, using actual cosmetic products… that Metrosexual vibe… I know it's very primal and many people say that a guy should be having a hairy chest and all of those things that make him look tough. Taking care of yourself is a great effort and a compliment for those around you.
BTS is a great example of a lot of things, and talent is one of them. They write their own material which actually has meaning – not the general "3 words… blah-blah" thing! They invest themselves into their careers completely. You don't get into a diva attitude on stage, get high on drugs and decide to cancel a tour date, just because they have the slightest inconvenience! Jungkook performed with a leg injury at O2 Arena and was moved around the stage by his bandmates because he had the responsibility to keep the show going! That's remarkable as it's rare to see in most celebrities!
Have you seen BTS perform live? Let's say you haven't, so I can explain how it feels while watching them do their thing. A live concert lasts two to two and a half hours, for one. Most boybands would stop at the half of that and still charge the same for a ticket. Then, the entire show direction is so well thought out that even if you're a side spectator, who never heard of BTS before, will still leave that stadium in complete awe of what you did just watch!
The visual effects are greatly thought of, with a live feed on the huge background screens. The band members have a cameraman following them on stage, so no matter where you sit in the audience, you get that full-frontal view of each one. Their choreography is flawless, with an entire army of backup dancers, who give out a performing art on stage. It's almost as if you're watching an awesome musical of a sort.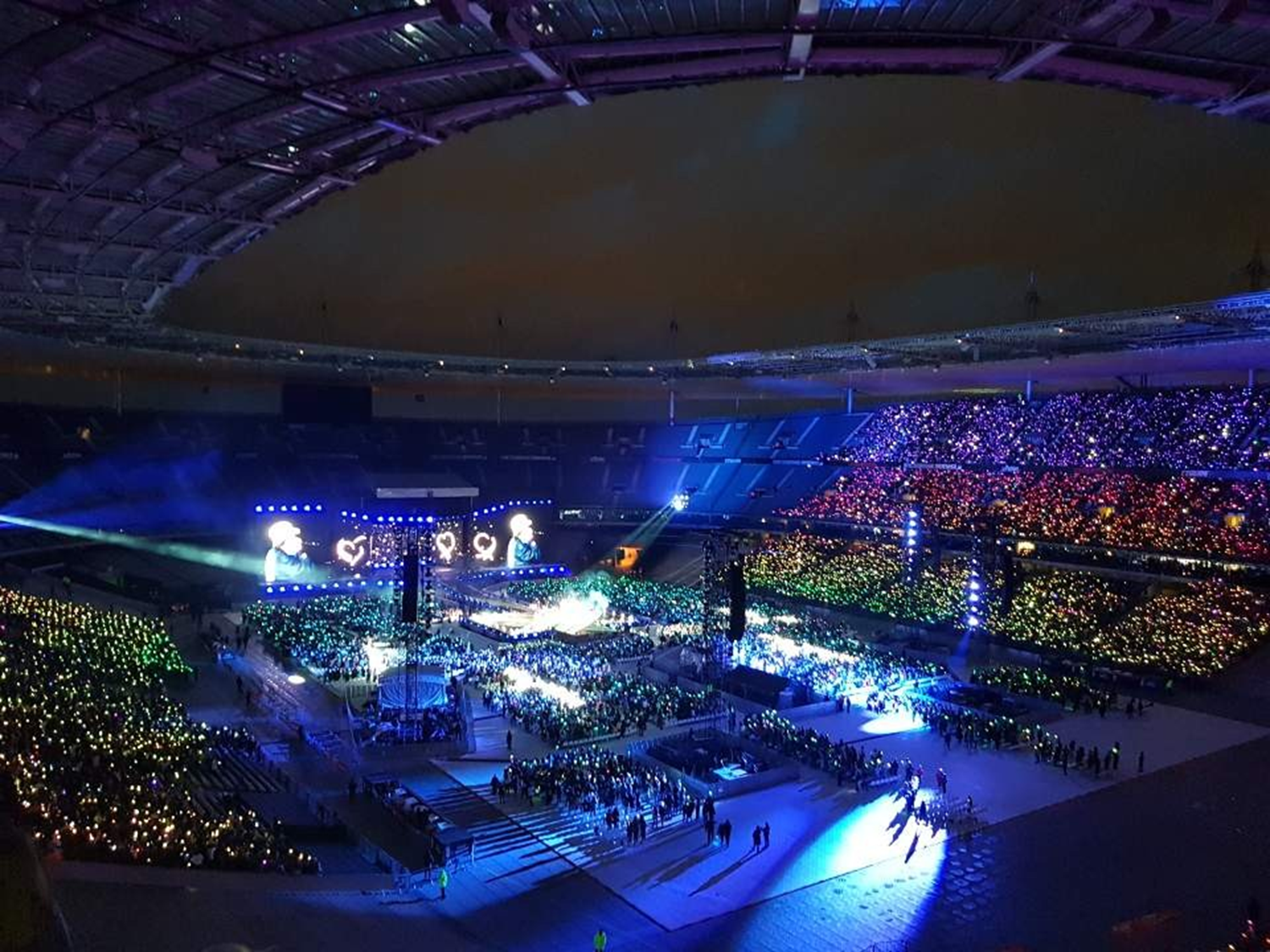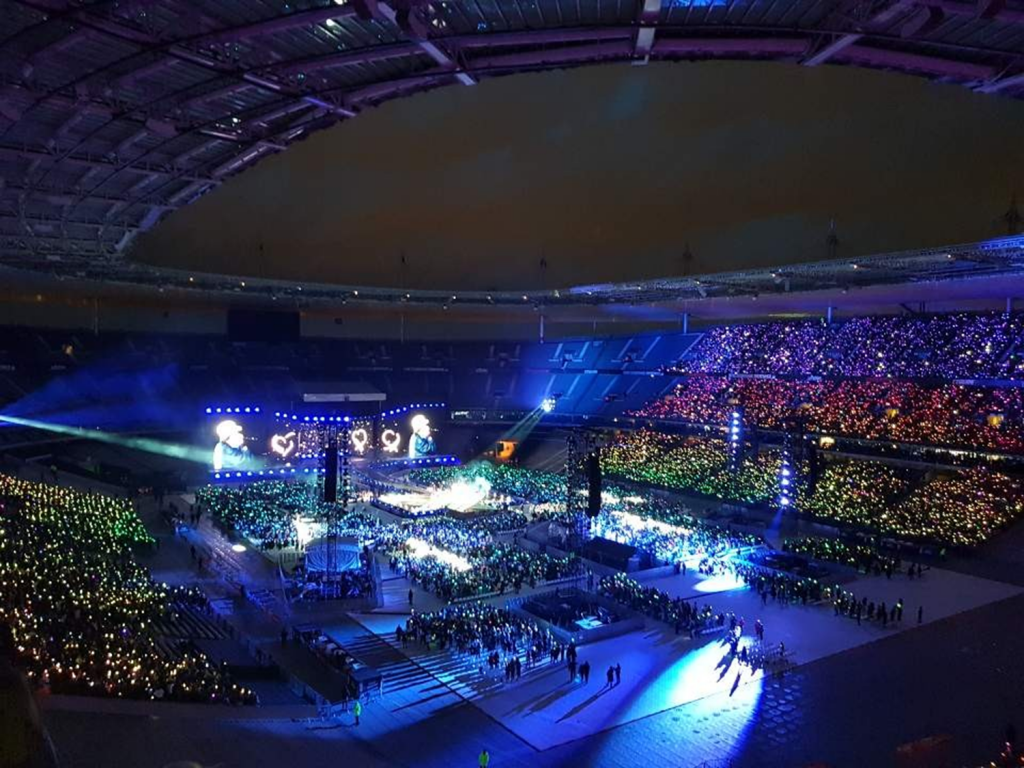 Then comes the role of the audience – the Army, as their fandom is called. Each Army member has bought a so-called "Army bomb" – a specific torchlight, which you have to synchronize with the playlist of the show right before the concert. It ends up resonating with each song, to the color of the stage lights and visuals that are being projected on the back screens. By the end of the show – once the sun has set, your side spectator self will notice that those Army bombs are being used as a huge LED screen and there are actual images shown on them! It's a very beautiful sight! I personally couldn't keep my mouth closed as I watched the gorgeous view!
And, yes… many don't speak Korean so they don't understand more than a word or two throughout the entire show. BTS makes sure they convey the emotion of each song so well, that no matter if you have already submerged in their art before and researched their lyrics and videos, or not at all, you will get the message! People react to that! They get it! I apologize for what I'm about to say, but most western performers don't really make this connection to their audience, through their music. You could connect to a song, being played on the radio or after listening to the studio recording in any way. But they would rarely ooze that magic on stage. Not to mention that many would leave you empty, with just that primal eye-level sight being fulfilled.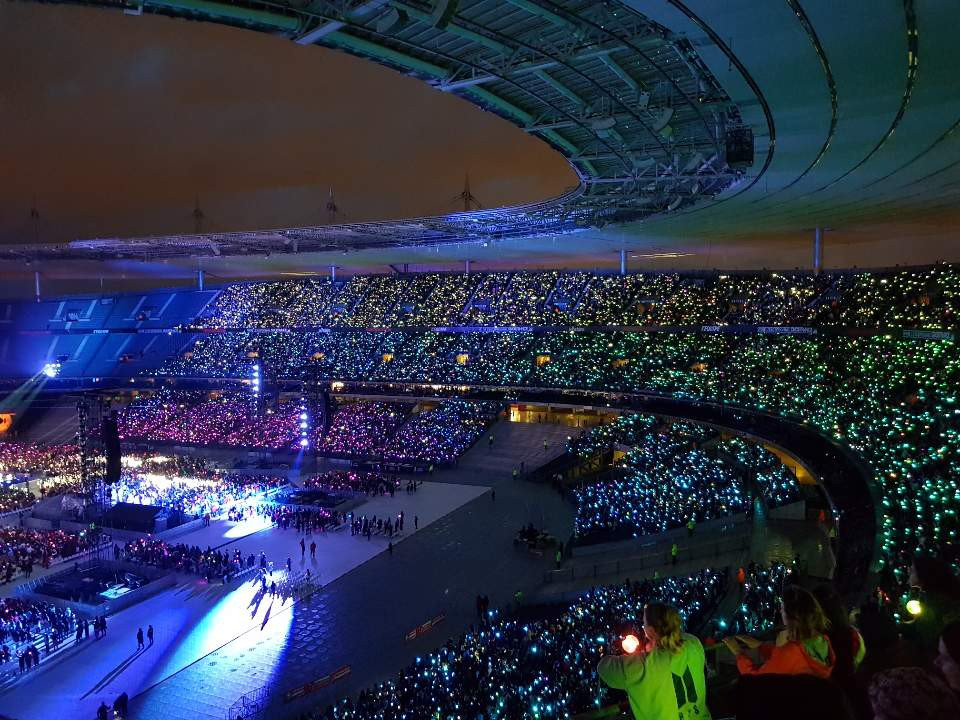 Lastly, I would like to give a shout out to the BTS fans. I've seen my fair share of boyband fandoms, yet I've never seen one like this before! Who gets a spot that has access to the stage front and remains in their sector?! No! Most fans would rush towards that stage and wouldn't even care if they would block the view for the rest! Not the Army, though!
The Stade de France concert had chairs installed in probably 12 sections, down in the front-stage area. All fans were up and dancing and enjoying the show, but nobody abandoned their seat to run to the stage, as most fans would when they would see their idols just ahead! Up where I was sitting, fans were completely respectful and aware of the fact that everyone is there to enjoy equally. Whenever someone would stand up to dance, they would turn around and make sure they don't block your view or your camera.
A huge thank you goes out to ARMY, who took notice of my friend's kid sister and sat down so she could keep watching freely! A huge thank you to the girl who turned to me and asked me if she's in my way of filming a song! There were no hands in the way, no elbows in your kidneys, no fingers in your eyes – and I've had all those at other boybands' concerts… ARMY is the best fandom I've ever seen! I'm sure it's because your idol – BTS – leads you into it! I've read somewhere that one of the BTS members would personally check each seat before any concert, so fans can have the best experience.
When you see them go out of your way this much for your fans, it does reflect on them in becoming better human beings! If you take a general view on K-pop celebrities, you will see that they rely much more on the actual product of their work – songs, videos, shows, content AND on showing respect and being humble; rather than on scandals, personal life issues, drug-related news, and so on, just to raise their popularity. Leading by personal example has always been a positive long-lasting outcome choice. Leading by becoming a decedent warning is only a temporary buzz.
I'm pretty sure this is what the hype is all about, BTS. And K-pop in general. Somehow, I know their art is here to stay, is going to grow an even bigger audience, evolve in time to an even more sophisticated and better version of itself.
-Anomis Ananda.
3 responses to "The BTS Hype in Europe Explained"
Related Articles