A K-Pop lightstick is a handheld device that lights up during a concert to show the fans' support for the artists. The designs of these lightsticks vary and they can get creative, from hammers to baseball bats and crowns. Without further ado, here are a few of the most popular and unique K-pop lightstick designs!
The Bang Bong (BIGBANG)
Invented by G-Dragon, a member of the successful K-Pop group BIGBANG in 2006, the Bang Bong was the first-ever K-pop lightstick to be made. You might think of Bang Bong as a rather eccentric name for a lightstick, but it makes sense as "Bong" means stick in Korean and "Bang" is the latter part of their group's name (BIGBANG).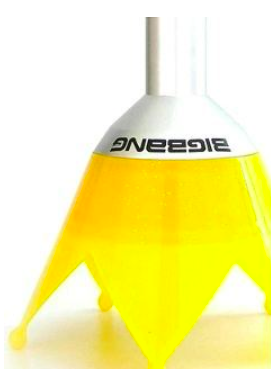 Source : http://www.koreapop.com/detail.php?num=16315
The Army Bomb (BTS)
Reputed to be the most sold K-pop lightstick ever, the Army Bomb is used to cheer on BTS. It features a round, transparent ball attached to a black stick, and can light up in synchronization with other Army Bombs when Bluetooth is on.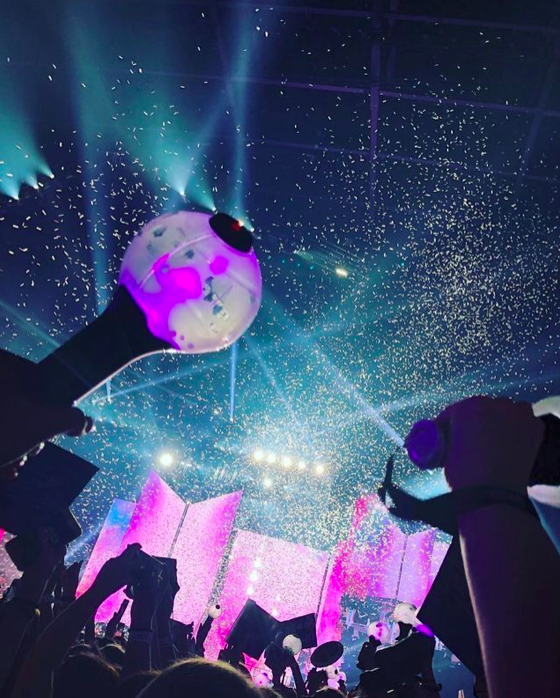 Source : https://www.pinterest.com.au/pin/674765956649682272/
The Carat Bong (SEVENTEEN)
The Carat Bong, named after the fanbase name of SEVENTEEN, is said to be one of the prettiest K-pop lightsticks. It features a detachable transparent cover that resembles a globe attached to a white handle, so fans can put anything they like in the lightstick to jazz things up!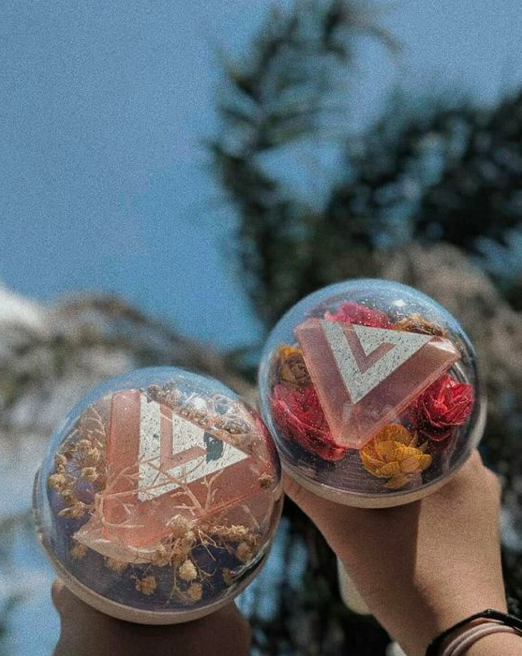 Source : https://www.quora.com/What-is-the-prettiest-K-pop-light-stick
The Bi-ping-pong (BLACKPINK)
Designed by BLACKPINK themselves, the Bi-ping-pong resembles a hammer, only with hearts on each end. The hearts can light up in a beautiful shade of pink and have the BLACKPINK logo written on each end.  There is now a version 2 that comes with its own resting stand.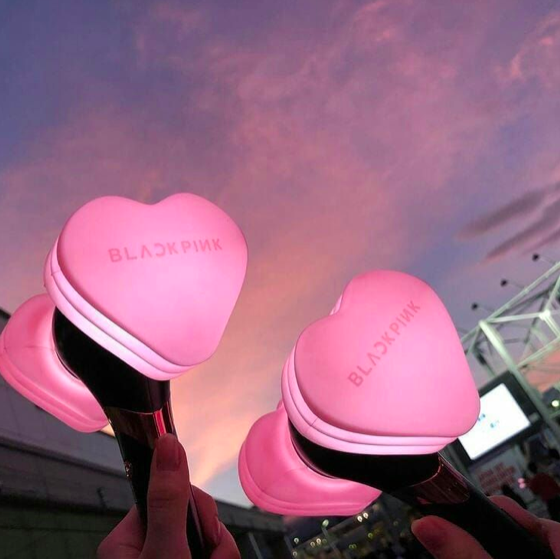 Source : https://www.pinterest.es/pin/694469205022424714/
The Meumwonbong (NCT)
Though this lightstick isn't the most unique in terms of design, it represents NCT well; it's modern, neon-color, and is the perfect size and shape to grip in your hand. It's composed of a white plastic handle and topped with a shape like NCT's logo.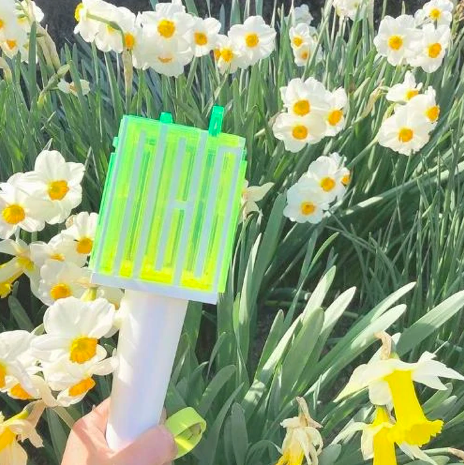 Source : https://kpop.fandom.com/f/p/3107602028298575203
The Candy Bong (TWICE)
"Extra, but in a good way" is the first thing that comes to mind when one looks at the Candy Bong. Although the Candy Bong was originally designed like a colorful lollipop, TWICE has recently changed their lightstick to resemble a round, pink top with heart-shaped ears and their logo in the middle.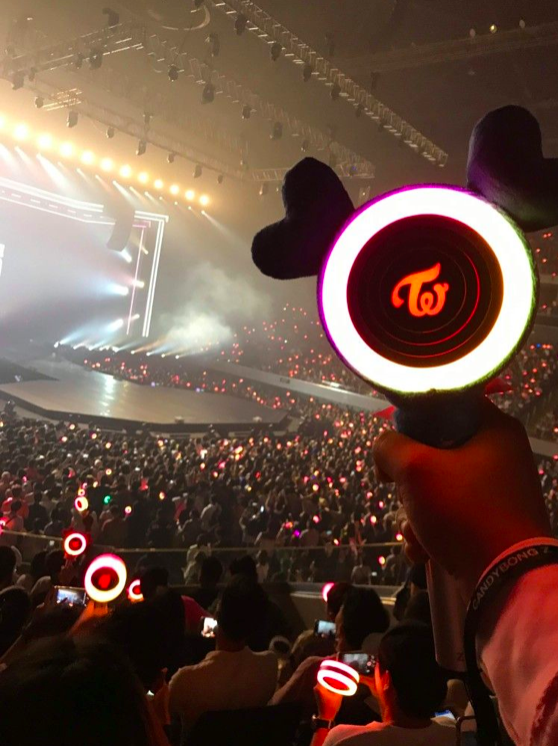 Source : https://i.pinimg.com/originals/b6/3e/59/b63e59f17b8d98e85ed04a80bfd7bd0f.jpg
The Pharynx (EXO)
Like NCT, EXO also boasts a simple but effective design when it comes to their lightsticks. Coming in colors of white and black, EXO's lightsticks are minimalistic yet elegant, which is reflective of their concepts and songs. If "The Eve" was a lightstick, it'd likely look like The Pharynx.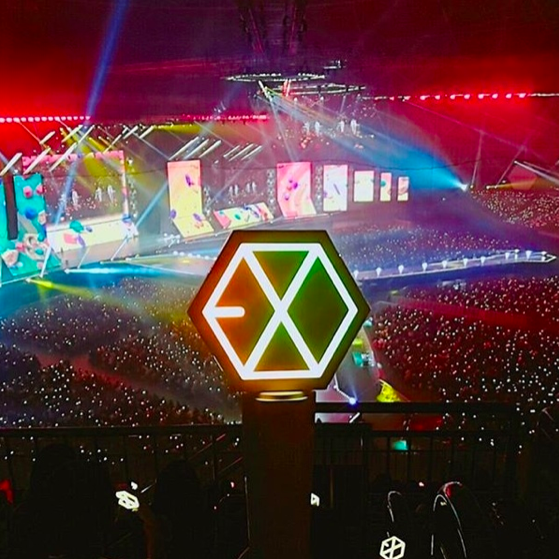 Source : https://www.quora.com/Which-K-pop-group-has-the-best-lightsticks
The Light Ring (ITZY)
This image below might remind you of a robot vacuum cleaner. It's ITZY's "Light Ring" – it doesn't have an official name as of the time of release. With a light in the dark component and a sleek white design, though, it's definitely something new!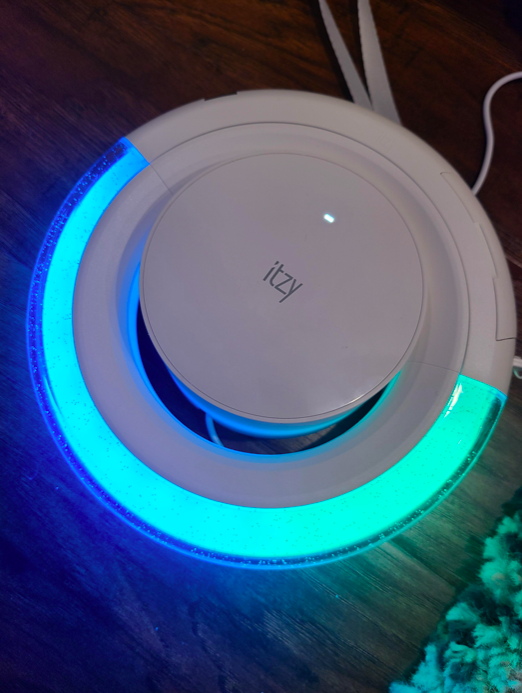 Source : https://www.reddit.com/r/ITZY/comments/i9dai4/200813_itzy_light_ring_color_features/
The Lullet (Cherry Bullet)
It seems as though K-pop companies are coming up with more and more interesting lightsticks as this article progresses. The Lullet, the lightstick of K-pop girl group Cherry Bullet, is a good example. As a real gun might cause panic and/or trigger some people, Cherry Bullet has decided to have a lightstick that looks like a water gun.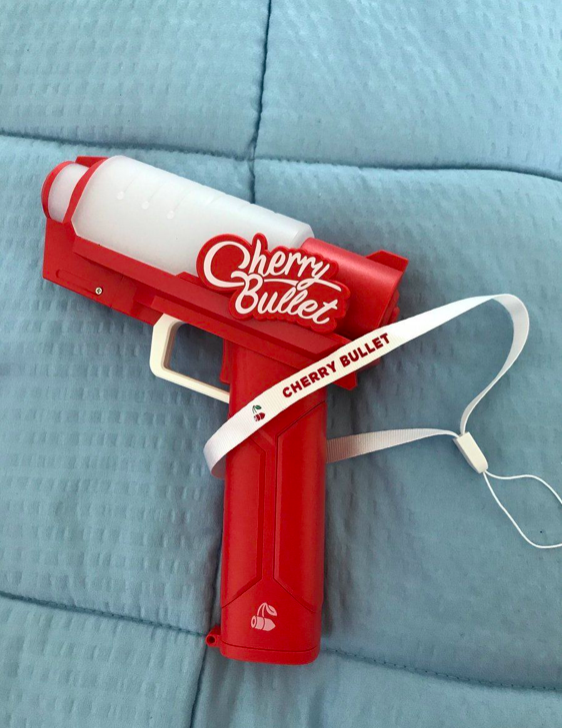 Source : https://www.pinterest.com.au/pin/453526624979399912/
The Kim Man Bong (Kimchi Dumpling) (Red Velvet)
Red Velvet's lightstick has a clear case over the top with "RV" in cursive, and is affectionately named after a kimchi dumpling as the dome of the lightstick is said to look like one. Isn't that cute?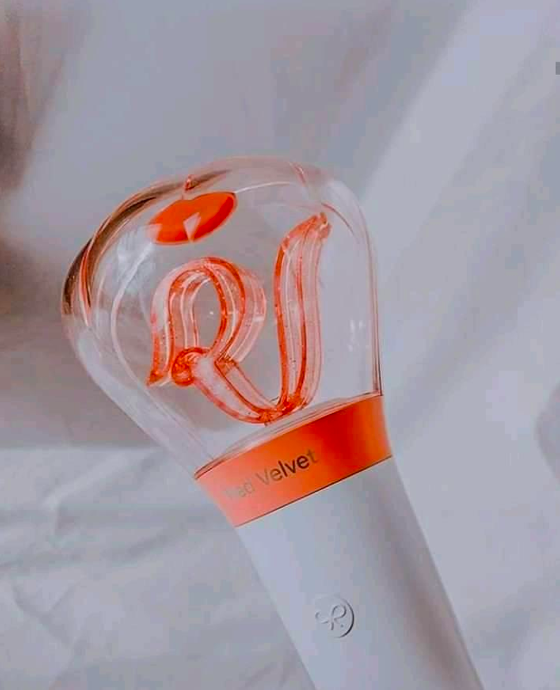 Source : https://www.facebook.com/kpop.kdrama.lifechinggu/photos/pcb.1622697817865877/1622697454532580
Hopefully you enjoyed this article about ten of the most unique and prettiest K-pop lightstick designs. Which one was your favorite?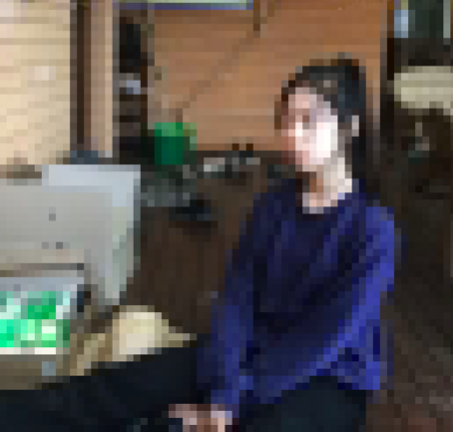 —-Emily Lee
Related Articles