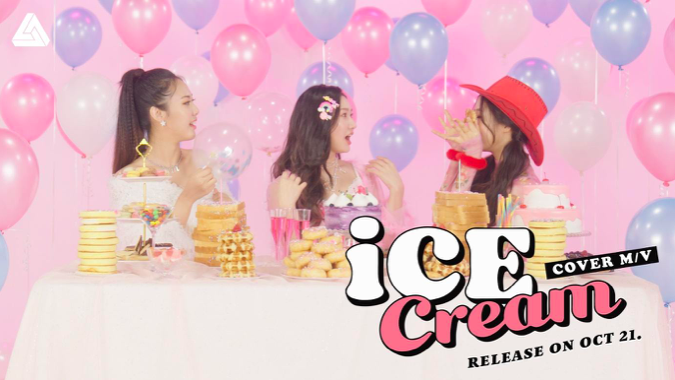 SG Entertainment, the first entertainment agency in Korea founded by two Europeans, today announced the release of Blackpink's 'ICE CREAM' cover music video on their official YouTube channel.
Yelin Lee and Jiyeon Kim, the main trainees of SG Entertainment, as well as the new trainee, star in the music video. The video is reinterpreted in a colorful and bright way to convey the message of hope and happiness to the people around the world who are experiencing hard times due to the COVID-19 situation.
The beginner trainee is Jiyoon Kim, who has a unique talent for both vocal and dance skills. Her wide vocal range, trained through her extensive choir experience, as well as her powerful dance skills show great promise.
SG Entertainment's CEO Joon-Hae Spielmann said: "Currently, four trainees are being trained in our own system, which is a fusion of the French and the Korean methods, and we are planning to recruit several more trainees for the upcoming girl group."
SG Entertainment is recruiting several additional trainees with great talent and skills to perform on the global stage with their debut planned for next year.
The cover music video will be released at 1pm KST.
SG Entertainment YouTube Channel URL:
https://www.youtube.com/watch?v=2EwtNO0YZNs
About SG Entertainment:
Part of SG Group, SG Entertainment is the first Korean cultural content production company founded by French producers. With a strong focus on creativity, SG Entertainment strives to produce engaging and appealing content to inspire the younger generations to develop a positive attitude towards their future and take their lives in their own hands. The company's mission is to find, train and empower performers, creators, models and thought leaders to define the way forward so that everyone can find their place and envision a harmonious tomorrow for all. www.sg-ent.com
Related Articles