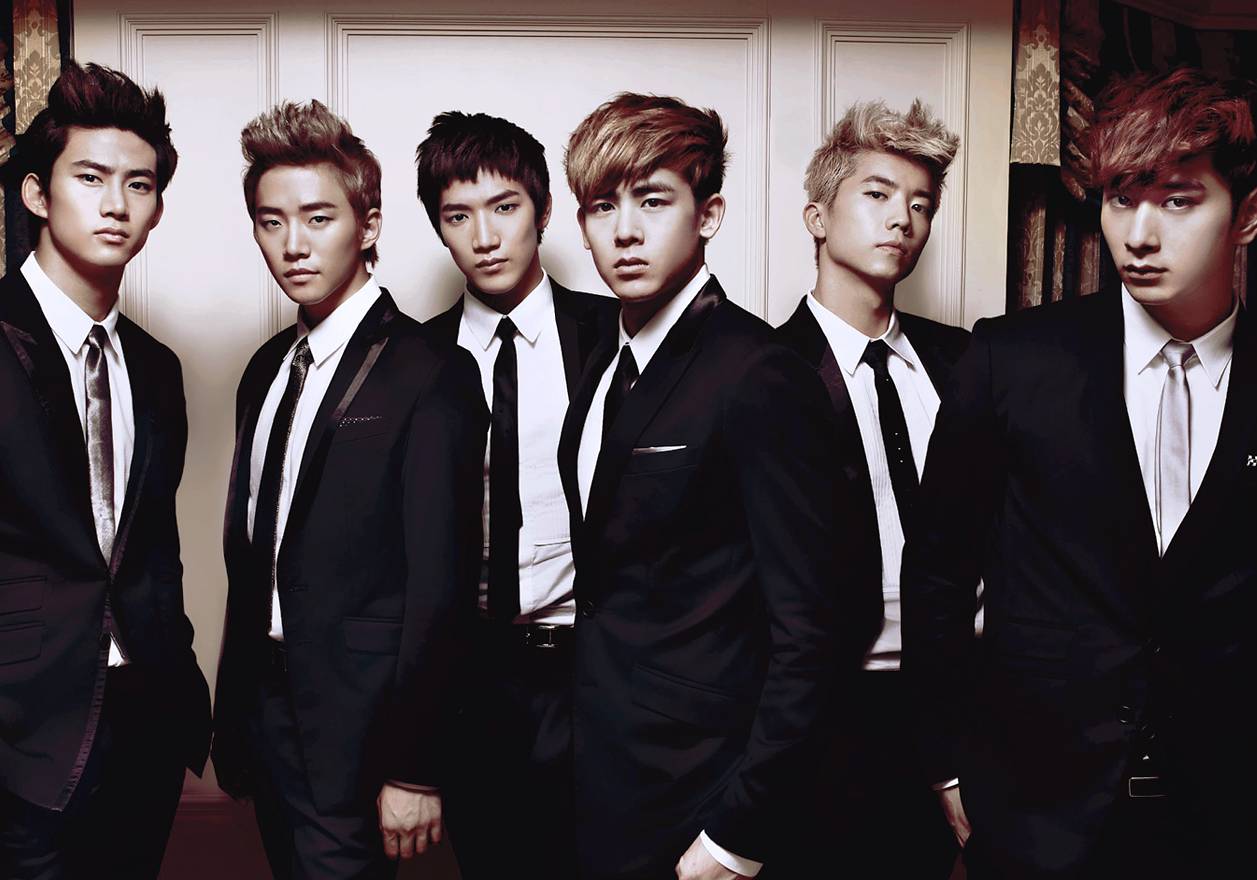 K-Pop culture over the years has evolved progressively spreading as a popular subculture in Asia and other parts of the world. K-Pop (Korean pop music) is a genre of music that appropriates hip-hop, rock, R&B, electronic, etc., music with its origin in South Korea.
Its growth and spread are evident amongst teenagers and young adults across Asia, resulting in massive interest in style and fashion of Korean idol groups and singers. The experimentation with varieties of musical genres and integration of foreign musical elements into the Korean music culture by musical groups in the 1990s helped reshape and transform South Korea's contemporary popular music culture.
2PM is a product of the evolution of the pop culture in Korea. 2PM was birthed from the M.net TV documentary "Yeolheol Namah" (translated in English as "Hot Blooded Young Man"), it was made up of a group of thirteen individuals mentored by JYP Entertainment into becoming a boy band. Three out of the thirteen were eliminated on the show, thus leaving the remaining ten individuals, who evolved over time as two separate bands; "2AM" and "2PM" respectively.
Some members of 2PM went through audition processes in countries outside of South Korea to be a part of the TV show "Hot Blooded Young Man". The show documented the gradual progression of the training of the participants which was aired on live TV.
2PM debuted successfully on September 4th, 2008, with their first single christened, "Hottest Time of the Day" with the hit track "10 out of 10" under JYP Entertainment record label. The band came up with a macho-man, beastly image when the trend then was a "pretty boys" image.
2PM started as a seven-member group (Junho, Nichkhun, Jusun, Taecyeon, Wooyoung, Chansung, and Jaebeom). On February 25th, 2010, Jaebeom left the band permanently, following controversies surrounding acclaimed derogatory statements he made about South Korea on social media. Since their debut, they have recorded over five successful full-length albums.
The initial phase of their career saw them do mostly hip-hop and R&B dance tracks, but as time went by, they introduced more electrifying vibes with signature hits like "Hands Up" and "Go Crazy."
The group enjoyed huge success even on the back of Jaebeom's controversial departure, their followership grew immensely. The group's first full album was released on November 10, 2009, the title track "Heartbeat" experienced a meteoric rise in pole position to top several music sales charts, receiving several awards including the "Most Popular Asian Singer" award at the Mandarin Music Honors, 2010 in China, as well as embarking on several musical tours in South Korea and other Asian countries in promotion of their songs.
They made their first overseas appearance in Thailand in late February 2009 at the Nine Entertainment Awards, and the Pop music Award in Pattaya. There has been a tremendous increase in their Japanese fandom since the release of their first album, 1:59 Pm.
Aside music, 2PM band members have been involved in other social and entertainment activities over time, 2PM began hosting the 3rd season of MBC's Idol Show in December 2008, starring also in "Wild Bunny" a reality TV show on M.net, in which members are expected to perform ten forbidden activities of idols to escape the pressures of stardom. Some members of the band are hosts on Soul Broadcasting System's music weekly show "Inkigayo" and several other entertainment programs.
2PM has also enjoyed endorsement deals from several cooperate organizations such as EXR, Hanami, Samsung and even Coca-Cola. In an interview in 2014, Park Jin Young, CEO of JYP Entertainment revealed that 2PM were the highest earners among all the artists in the record label, with an estimated net worth of over 30 million dollars.
There is a dilemma, however, concerning their compulsory military service. During an interview for the promotion of their album, it was revealed that although exact dates have not been set, all members plan to enlist soon, except Nichkun.
—-E. Mily
Related Articles