The birth of a star
Named after the brightest star in the Virgo constellation, Spica was formed in 2012 comprising Kim Boa, Park Sihyun, Park Narae, Yang Jiwon and Kim Bohyung. During their active years, they released two EPs (Russian Roulette and Lonely), a slew of digital singles and some Kdrama OSTs including the English language single 'I Did It' in partnership with Billboard.
Although the 5-member girl group's talented vocals and close working relationship with label mate, and former Fin.K.L. member – Lee Hyori helped them to gain some recognition from audiences, it wasn't sufficient to elevate and sustain their popularity and commercial success.
The group officially went on hiatus in February 2017 as the members left their label to seek other representation.
The long hard road to success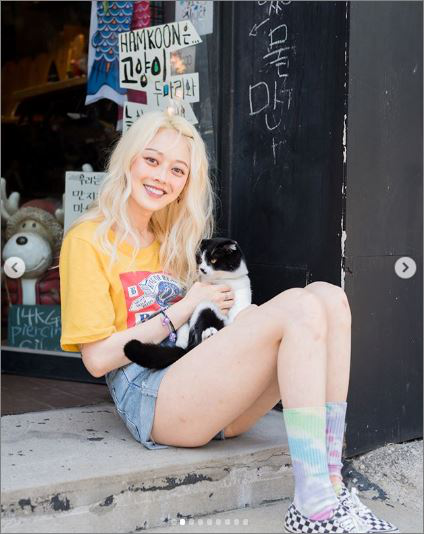 A recent photo of Kim Boa on her Instagram account @tomboaaa
Kim Boa was the leader and vocal coach for the group and has an extensive body of work providing background vocals for other groups such as Infinite, Nine Muses, and Kara, just to name a few.
Since Spica's hiatus, there hasn't been much in the media about her current activities but she regularly updates her social media with personal photos especially of her beloved cat.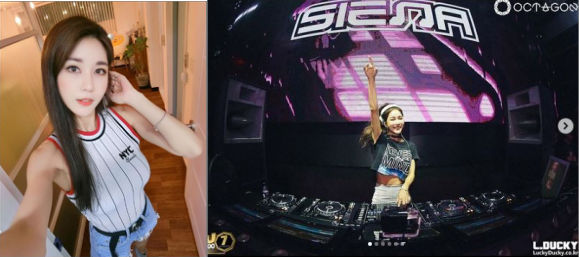 Park Sihyun in a recent photo from her instagram account @dj_siena.
Park Sihyun, now known as DJ Siena has ventured into EDM DJ'ing – participating in music events and festivals around Asia. She also models and is an official One Championship Ring Girl, a mixed martial arts sporting event organization.
A recent photo of Park Narae posted on her Instagram account @nalll88
Park Narae has also been low-key in the mainstream media, fans are able to catch up with her via her postings on Instagram. Her most recent music release is the song 'To You' on the soundtrack for 'Ghost Detective' – a Kdrama currently airing on KBS2.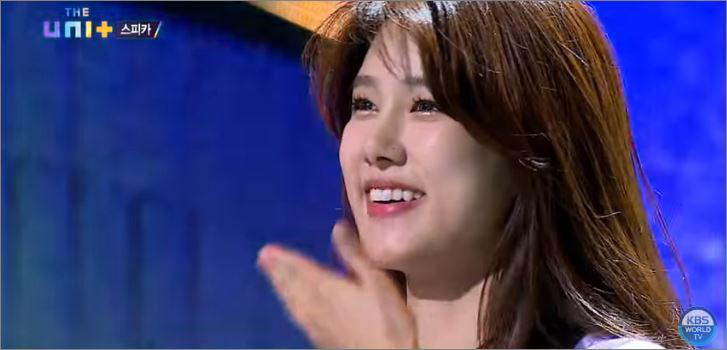 A still of Yang Jiwon after her performance on reality TV show 'The Uni+'.
Yang Jiwon joined a reality TV show called 'The Unit' in 2017 whereby former idols perform and compete to win places to debut in a new nine-member group. The show aimed to give former idols a second chance and Jiwon successfully won a place debuting in new group Uni.T. early this year.
On the show, she revealed that prior to joining 'The Unit,' she had been working part-time making deliveries to make ends meet while going for auditions as she was determined to realize her dream to become a singer.
Spica members Sihyun, Boa and Bohyung came to support her during the show's finale, cheering her on and congratulating her on her win.
A photo of Kim Bohyung from her Instagram account @bohyungkim. 
Kim Bohyung is a prolific songwriter and was already involved in songwriting while Spica was active. She not only wrote for the group but also for soundtracks of Kdramas like 'The K2' and 'Super Daddy Yeol'.
After Spica went on hiatus, she participated in music reality shows such as 'Hitmaker – Cross Country' and 'King of Masked Singer' showcasing her songwriting and vocal abilities. Her latest solo single 'Because of You' was released in March this year.
The darker the night, the brighter the stars
As fans and audiences often forget, for every wildly successful Kpop group there are countless others who have debuted to lukewarm or less than stellar sales and fizzled into obscurity shortly after.
Groups like Spica fall into the middle of the range in terms of success and popularity and remind us of the harsh reality of this highly competitive industry.
Nevertheless, as individuals, these talented ladies have persevered and are starting to reap the results of their hard work in their chosen fields, providing inspiration and hope to their fans who continue to follow their journey.
—-Fie Fed
Related Articles