Philip Ahn (Ahn Pil-Lip -???) was born on March 29th 1905 in Los Angeles, California. His family had moved to America from Korea in the year of 1902, Ahn was allegedly the first US citizen of Korean heritage to be born in the United States.
When Philip Ahn graduated from high school in 1923, he went to work in the rice fields owned by the 'Young Korean Academy' which existed for Korean independence movement that trained Koreans to help rebuild the country once Korea was free from the Japanese colonial rule. The Academy had the rice field under Philip Ahn's name since it was not legal for Koreans to own land in California. Due to heavy rain that year, the rice crops failed so Ahn was left with a debt, he got himself a job as an elevator operator to pay off the debt and support his family.
It was not until 1934 that Ahn was able to afford to attend the University of Southern California. He served as the president of the USC Cosmopolitan Club, the chairman of the All University Committee on International Relations and was also an assistant to the dean of male students as advisor for foreign student affairs. Philip Ahn had great interest in acting and considered to pursue it as a profession.
Ahn's father, Changho Ahn (His pen name, Dosan) was the famous patriot and leader who fought for Korea's emancipation from the Japanese colonial rule. He had just come back from China and knew that the profession of acting was a form of art and not regarded as crude an occupation as it was in Korea. He told his son that if he really wanted to become an actor, he should try to be the best actor he could be and advised his son to take courses in acting and cinematography.
Changho Ahn was a public figure in Korea as the nation's patriot and a political leader. He spent his life resisting the Japanese domination.
In 1932, the Ahn the senior was arrested when he was back in Korea, after being involved with a bombing that killed Japanese officials; he died in a Japanese prison camp six years later.
Philip Ahn took his father's advice and landed his first opportunity when Douglas Fairbanks saw Ahn waiting by his car for his then girlfriend and actress Anna May Wong. Fairbanks advised Ahn to take a screen test and he was given a role in a film.
"I'll never forget that day," Ahn recalled years later, "Still wearing my makeup, I proudly came home to tell my mother the great news. His mother's response was not very supportive. "No son of mine is going to work in that terrible profession," was his mother's response and she locked him inside his room for three days.
Another funny incident Ahn mentioned was the time when director and producer, Lewis Milestone turned him down after the audition when he found that Ahn could speak English perfectly. As Ahn was leaving, he turned to Milestone and said, "Oh so sollie, honorable sir. Me no talkie light lay. So good-by, chop, chop." Then, he was given the small part he auditioned for.
In 1935, Ahn appeared in A Scream in the Night, Anything Goes (1936) and his first credited roles came in 1936 in The General Died at Dawn and Stowaway, opposite Shirley Temple, Daughter of Shanghai (1937) and King of Chinatown (1939).
During the World War II, Ahn would often play roles of Japanese villains in war films. Many people would mistake him to be Japanese, so he received death threats via mail.
Ahn decided to enlist in the United States Army, having served in the Special Services as an entertainer. He was discharged before his time because of an ankle injury and he soon returned to making films.
Ahn appeared in Love Is a Many-Splendored Thing, Around the World in Eighty Days, Thoroughly Modern Millie and Paradise, Hawaiian Style, with Elvis Presley.
In 1952, Ahn made appearances on TV series, Schlitz Playhouse and he was cast in four episodes of Adventures in Paradise, four episodes of the Warner Brothers' Hawaiian Eye and Hawaii Five-O. He was also featured in TV series like Crossroads, Bonanza, and M*A*S*H a few times. He mostly played Japanese and Chinese characters but he also played Korean characters in Korean War movies such as Battle Circus (1953) and Battle Hymn (1956).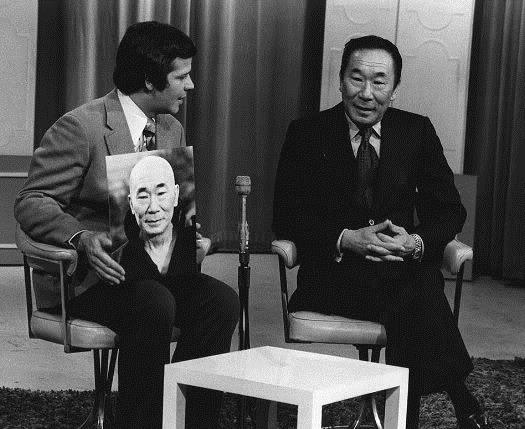 Ahn was very active in the Korean community in Los Angeles; he contributed to making Los Angeles twin cities with Korea's second biggest city, Busan.
He played an important role in bringing the Korean Bell of Friendship to California. The Bell of Friendship has been seen in various movies.
Ahn served as honorary mayor of Panorama City, California for twenty years.
He worked to have his parents buried in Seoul. His father had been buried in a location far from the city because the Japanese intended to play down his contribution to Korea's independent work. His mother had died in America.
By working with the Korean government, Ahn helped to establish a park to honor his father and was able to have his parents buried together.
The Dosan Park was established in 1973 to commemorate the legacy of Changho Ahn.
Ahn's acting career lasted for forty years, during this time he worked in over two hundred productions. To a lot of people, his most memorable role would probably be Master Kan in Kungfu.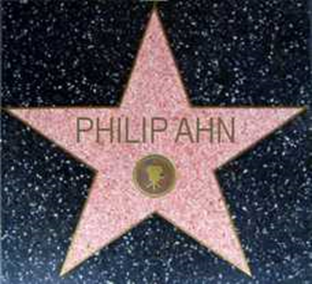 He was honored with a star on the Hollywood Walk of Fame at 6205 Hollywood Boulevard, making Philip Ahn the first Asian-American to ever receive a star on the walk of fame. November 4th is known as Philip Ahn's day in Los Angeles.
Philip Ahn died on February 28th 1978, at the age of 72. The cause of his death is stated to be either due to pneumonia or complications from surgery. Ahn's legacy as an actor and his love for his motherland will live on.
—-J. Chung.
4 responses to "Philip Ahn, the first Asian actor in Hollywood"
Related Articles