It seems as though every few weeks there is another group debuting under some unheard of company. I, a self-professed 'nugu lover, even have a hard time trying to remember so many new names and faces. So, here is my list of the top 10 nugu groups, male and female, to watch in 2015.
Bigflo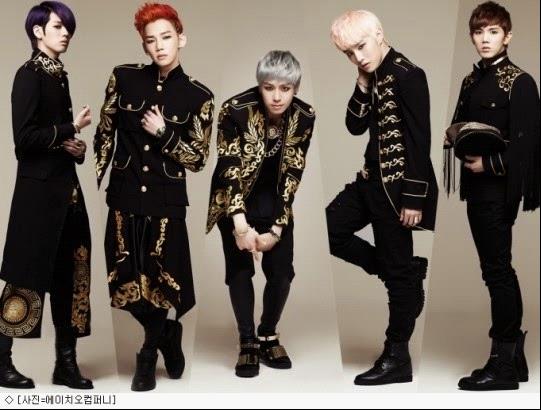 (Left to right: Ron, Z-uk, Hightop, Yuseong, Jungkyun)
Bigflo is a 5 member male group under HO entertainment. Bigflo debuted June 6, 2014, with the title track 'Delilah' from their mini album First Flow. With 3 rappers, you can definitely guess Bigflo is a rap inclined group. Member Z-uk first caused a rise in interest in the group because of his resemblance to Rain. Outside of music, member Hightop made his acting debut in alongside Vixx's Ken in Boarding House No. 24.
Bigflo are a very funny group. You learn more about them from their show BigfloTV. They are also active on Twitter and respond to fans often. (Once I asked Ron what his favorite song was…..his response "????(Delilah)". Hilarious.) Recently, they have been doing Japanese promotions and are releasing a Japanese version of "Delilah"
Mamamoo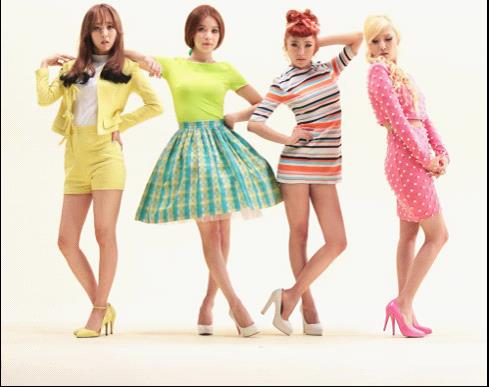 (From Left to Right: Moonbyul, Solar, Wheein, and Whasa)
Mamamoo is a 4 member girl group under WA Entertainment. They quickly gathered interest after their strong debut on June 18, 2014, earning the nickname 'super rookies'. This group is extremely talent vocally and impress more and more with each release.
They recently announced their comeback, with eSNa confirmed to feature in Mamamoo's upcoming release 'Ahh Oop!'
Hotshot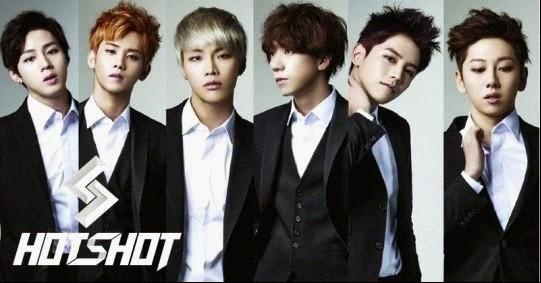 (From left to right: Sungwoon, Hojeong, Junhyuk, Timoteo, Yoonsan, Kid Monster)
This 6 member boy group debuted October 29, 2014 under KO Sound. Their debut song, "Take a Shot" is very catchy and displays the vocal talents of each member. Junhyuk and Timoteo are former SM trainees so I expected them to impress and they did. Before their debut they released a show on YouTube called "Hotshot Volumes" and also have a webtoon.
G Friend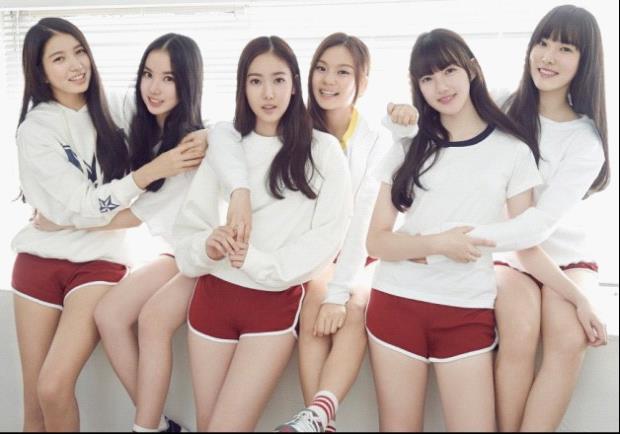 (From left to right: Sowon, Eunha, ShinB, Umji, Yerin, Yuju)
This 6 member girl group debuted on January 16, 2015 under Source Music Entertainment. Their debut song, "Glass Bead", is a cute upbeat song. One thing that I really like about this group is how well they pull off the song's complicated dance. Their entire album, Season of Glass, is very nice and I suggest you check it out.
Legend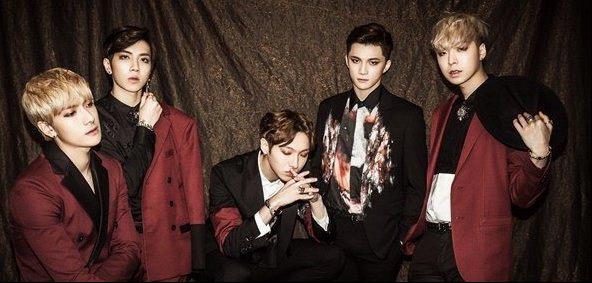 (From left to right: Changsung, Roi, Listen, Lito, Jaehyuk)
Legend is a 5 member boy group under JK Space entertainment. The main reason I checked out Legend's debut song "Left Out" was because of their heights: all the members are above 180cm. Member Jaehyuk is also fluent in English and is a frequent guest on Arirang Radio's Kpoppin'. This group is very talented vocally as well.
Lovelyz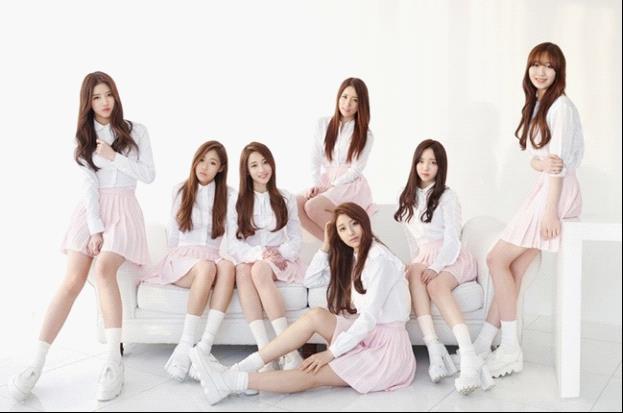 (From left to right: Miju, Baby Soul, Jiae, Jin, Yein, Kei, and Soojung)
Lovelyz are a 7 member girl group under Woolim Entertainment. Their debut track "Candy Jelly Love" was released November 17, 2014. A majority of the members have had exposure predebut, including Baby Soul's solo debut and being featured in various ways with their label mates Infinite. These girls are definitely talented and have a similar image to that of G Friend.
Member Jisoo was involved in a scandal soon after their debut and was not included in promotions and hospitalized because of the shock, according to Woolim. Last official updates state that the accuser is being prosecuted.
High4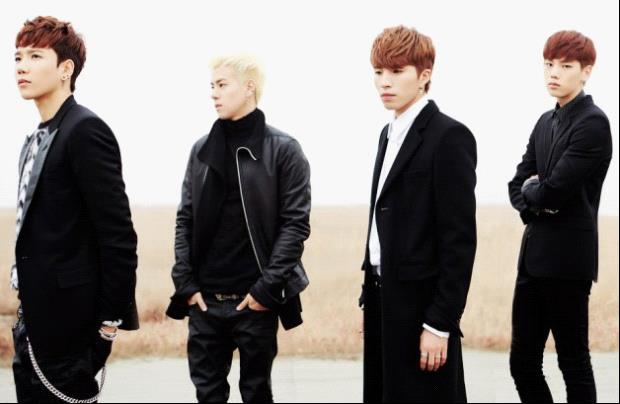 (From left to right: Myunghan, Alex, Sunggu, Youngjun)
High4 is a 4 member boy group under N.A.P Entertainment. Singer IU accompanied them on their debut track "Not Spring, Love, or Cherry Blossoms", released April 7, 2014. High4 are called a hip-hop group but are amazing vocally. Alex is Korean-American, and has appeared on Arirang's After School Club several times.
You can learn a little bit more about them from their mini show "Who Am I?" on YouTube.
Sonamoo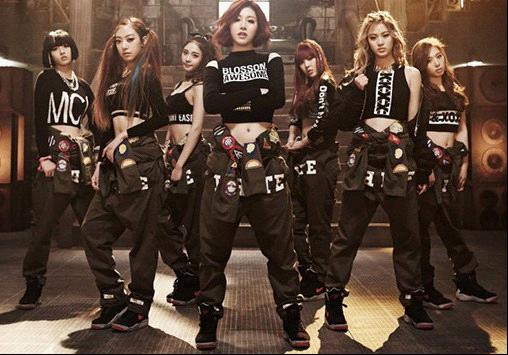 (From left to right: NewSun, Sumin, Nahyun, Euijin, High D, D.ana, Minjae)
Sonamoo made their impressive debut amidst the announcement of their label-mates', B.A.P, lawsuit against their company, TS Entertainment. Despite this Sonamoo presented a powerful, warrior type image in their debut song "Déjà Vu". I really like the contrast in the rappers, NewSun and D.ana, voices.
Sonamoo have also recently made a comeback with their new song "Just Go".You can see more of Sonamoo in their show "Sonamoo's Pet House".
JJCC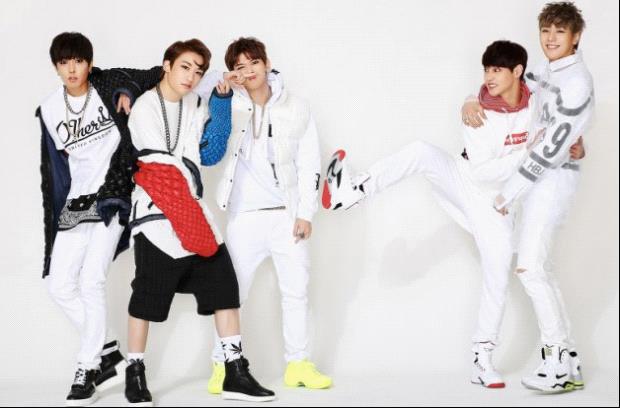 (From right to left: E.co, Prince Mak, Sancheong,Edd, Simba)
Jackie Chan's first venture into Kpop is found in JJCC (Double JC). The 5 member boy group made their debut on March 30, 2014 with "At First". I was particularly impressed with their music video for "Bing Bing Bing" because of the challenging looking dance. Members Eddy and Prince Mak both are both English speakers and have made many guest appearances on After School Club as well.
I also took the time to watch Eddy's predebut appearance on Master Chief: Korea. You can also check out an interview with them here on KCrush.
HALO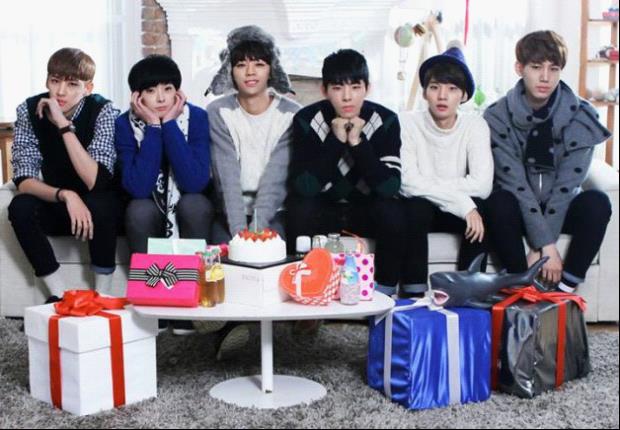 (From right to left: Inhaeng, Heecheon, Oon, Dino, Yoondong, Jaeyong)
HALO is a 6 member boy group under AYIN Holdings. They made their debut June 6, 2014 with the title track "Fever". I really like their entire mini album 38?. They also appeared on an episode of Idol School, which you can check out on Dailymotion.
HALO are also active on social media having both a group twitter and vine account.
I definitely suggest you check out these groups. There is real talent to be found in all of them and they deserve some extra recognition.
— Ke'Anna Bullard
Related Articles