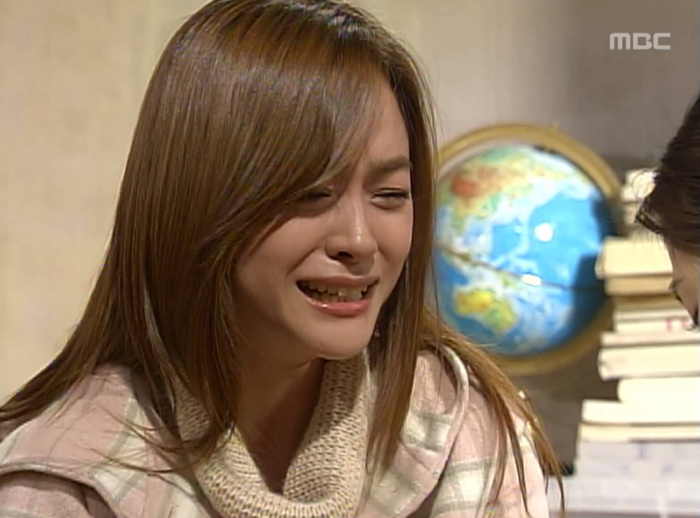 In Korean, the expression "Makjang" is used to describe many different meanings but it is most commonly used to reference a story or a plot in a Korean TV drama – that goes to the extreme, unrealistic, abnormal or ridiculous situations – usually to bring in high TV ratings.
When plots involving extreme, absurd or shocking instances are dealt with illogical or unusal methods – mainly to arouse controversy or to hook more viewers – or conveniently inserted for that purpose, all this is described as "Makjang" in Korean.
"Makjang" can literally mean, "to take things too far" or "to reach a limit, regardless of the circumstances."
Frequently-used "Makjang" scenarios in K-dramas include, birth secrets, murder, adultery, cover-ups of illegal actions and nearly-impossible-to-happen-in-real-life happenings, endings and ridiculous twists. However, these are not the only elements that make a "Makjang-ish" piece of work, but it is really the manner in which they are carried out or executed, which deviates from what is the norm purely for shock value or merely to draw higher ratings.
Another common characteristic of a Makjang drama is that the "so-called villains" get away with the likes of murder, theft, blackmail, fabrication and whatnot, ever so easily, which is incredibly unrealistic and ridiculous. In most cases, culprits are caught in the end because the writers are fully aware that the viewers hate to watch the "bad guys" win, by the time the show is over.
"Makjang" has become so commonly used as a term to refer to such work but it's not all so negative since the majority of the viewers would not be watching the dramas if they didn't have such sensational scenarios, storylines, twists and endings. Also, the acting from the leading and supporting actors need to be up to standard and it takes hard work in order to pull off a good show.
Most TV dramas are not created to be taken too seriously – even though some are – either way, the dramas would have to offer dramatic, fun and out-of-the-norm plots and twists to gain viewers.
I've listed just 5 Korean dramas that I've watched over the years that are widely categorized as a Makjang drama. *Some descriptions may contain spoilers.
Always Spring (언제나 봄날)
This morning drama aired from October 31th 2016 until April 21th 2017 on MBC. It's also interesting to know that the series aired throughout three seasons of Autumn, Winter and Spring, since the title for this TV drama is Always Spring.
Unlike most stereotypical morning dramas, (this aired from 7:50 am until 8:50 am) the series featured fairly younger generation of actors (morning dramas normally consists of experienced and aged actors and since people don't watch TV as much as they do in the evenings. Morning dramas are usually created to target stay-at-home housewives/husbands) and a few established middle-aged actors.
In-jeong, played by actress Kang Byul, is a hardworking, young woman from an underprivileged family background who has been discharged after serving 7 years in the military. Her father sells veggies on a truck and her grandparents, parents and older brother all reside in a two-bedroom house. She and Se-eun are twins but were mostly raised apart since Se-eun wanted to live with her wealthy uncle and aunt, she was legally adopted to her their family.
As mentioned in the introduction, one of the most common characteristics of a Makjang drama is that they usually have unpredicted secrets about people's origins or birth. This drama is full of such twists.
In-jeong is a single mom; raising her daughter who is in pre-school. The true identity of the child also remained a secret until the very end – which is a very typical "Makjang" scenario. In-jeong's father was also switched at birth at the maternity hospital that he was born in. This means that his fate along with the rest of his family is overturned; his biological father is a business mogul which mirrors a typical Prince and the Pauper theme.
The most vicious villain in this drama would probably In-jeong's sister, Se-eun. It can be seen throughout the whole show that Se-eun is a pathological liar with anger management issues, who gets hysteric over the littlest things and she'd go far as messing with her grandfather's medication he takes for dementia, so he can be locked up in a mental asylum for her benefit. Commonly, such characters would be imprisoned at some point but for some time, they usually manage to get away with their evil deeds until someone comes along and rectifies the issue and expose them.
Miss Mermaid (인어아가씨)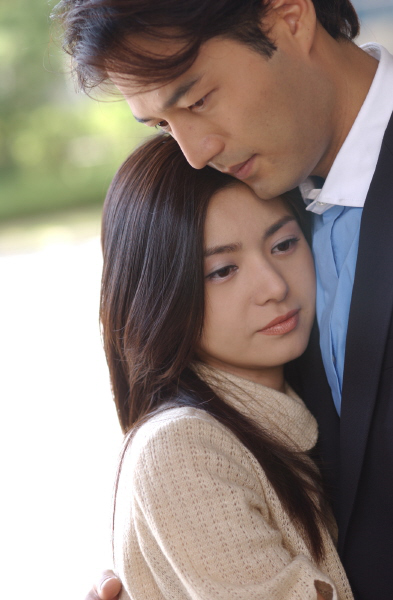 Miss Mermaid is a Korean TV drama series starring – Jang Seo-hee and the late, Kim Sung-min – which aired from June 24, 2002 to June 27, 2003 on MBC.
It will be safe to claim that many would "credit" Screenwriter, Im Seung-han as the pioneer of Makjang dramas.
To the public, actress Jang Seo-hee who played the main character, was formerly only known as a mediocre child actor, so the executives at MBC were very skeptical about casting her the leading role at the time. Writer, Im urged that she would not let the production go ahead with her work if they don't hire Jang as the lead. Most of the staffs predicted the drama to fail miserably commercially but the result was otherwise. Miss Mermaid became a huge hit, reaching a peak of rating at an incredible 43.6 percent, despite its various flawed factors and controversies.
Through her outstanding performance in this show, Jang soon became a household name and won several awards at the 2002 MBC Drama Awards, including the Grand Prize for Miss Mermaid. Miss Mermaid was awarded numerous awards at MBC Drama Awards, but the actual drama was put under hot fire for multiple reasons by the viewers and critics due to its overly dramatic storyline that gradually turned extremely nonsensical as the series extended on.
(I personally have never seen so many face slaps in a TV drama.)
By the time the show kept extending, the majority of the viewers were left pretty much perplexed because they didn't know what to make of the story and later its ambiguous ending. Since the TV series ran for 12 months with 256 episodes, which is incredibly long for today's standards, large majority of the netizens petitioned MBC to stop airing Miss Mermaid because they were "so fed up" of seeing the show on air for so long.
Return of Bok Dan-Ji (돌아온 복단지)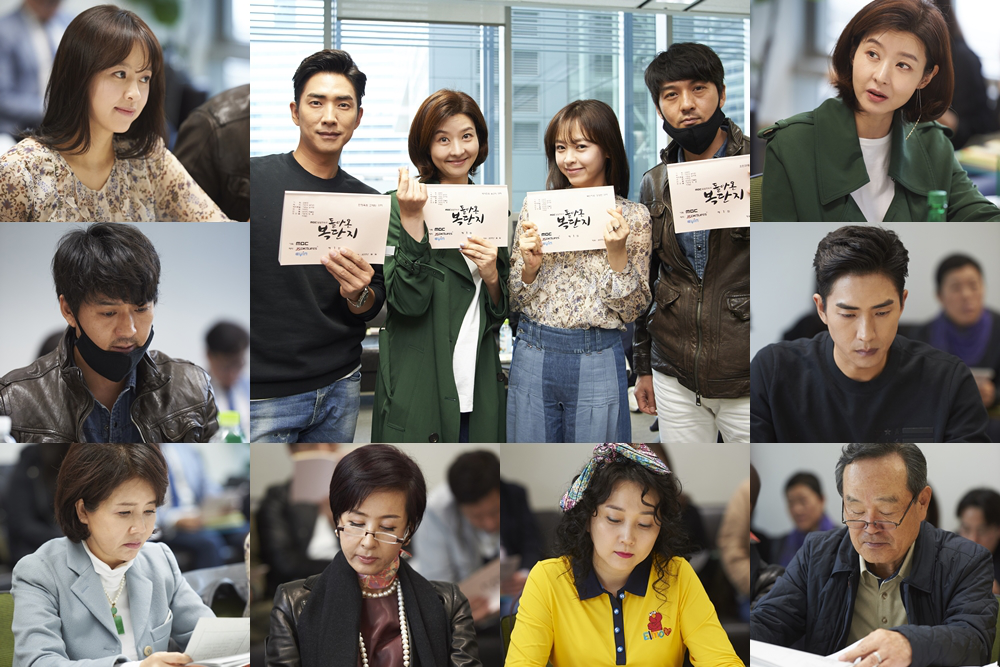 Return of Bok Dan-ji (or Return of Fortunate Bok) which aired for 122 episodes from May 15th 2017 until November 24th of 2017, is a typical Cinderella story infused with a cry for justice. People have always been fascinated by complicated plots and stories that have "unforeseen twists" and this is certainly one of them.
I do not think it's healthy to stereotype a certain class or group of citizens due to their standard of living. It's an undeniable fact that people get affected and swayed by what they read or watch. This kind of plot is commonly found in dramas in particularly and the financial status of the characters are overturned in many cases.
I felt that this drama gave out a biased message that conglomerates are cold-hearted people who don't deserve to get what they work for, while the underprivileged are always the victims who do nothing wrong.
The main character, Bok Dan-ji, played by actress Kang Sung-yeon, is a very diligent and determined woman who was raised in an orphanage. She falls in love with the son of a factory owner Min-kyu, who is in a relationship with an heiress of a conglomerate company, called Seo-jin, played by actress Song Sun-mi.
Someone pulled some strings because they don't want Min-hyu and Seo-jin to end up together and things go terribly wrong for Min-kyu's father's business that causes them go bankrupt. Eventually Dan-ji marries Min-kyu, who has already got Seo-jin pregnant.
Seo-jin soon gets married to a successful lawyer, Jung-wook, only because her father suggested her to; she hides the secret that the boy is Min-kyu's.
Trouble starts to brew in the scene when Min-kyu dies from an aftermath of a car accident whilst trying to save Seo-jin. Up to this point, the two were meeting in secret, from time to time. Seo-jin and her husband, Jung-wook later gets a divorce. Dan-ji and Jung-wook get romantically involved and later marry that sets Seo-jin up to avenge Dan-ji – and since she was Min-kyu's widow, she feels a deep sense of jealousy towards her. It's up to Dan-ji to find out how her husband died, while Seo-jin and her mother do all they can to conceal their secret.
Like many Makjang dramas, some characters end up in prison, tables turn and one family gets their breakthrough, while another gets ruined due to lies and deception.
Enemies from the Past (전생의 웬수들)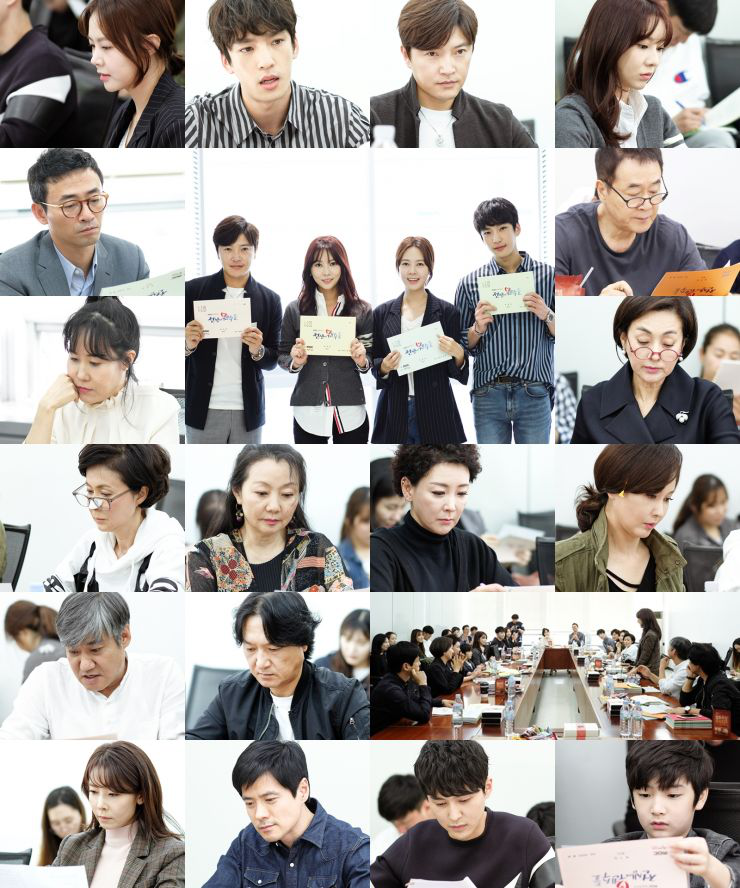 Enemies from the Past aired every weekday, starting from November 27th until June of 2018 on MBC, earning moderate ratings. The title of the TV drama in Korean is literally, "Enemies from a Past life" which has a slight Buddhist or Confucius connotation.
The main character, Choi Go-ya is a very determined young woman who covers all kinds of part-time jobs to support her family.
Ten years prior, her father had an affair and left the scene with his new lover, despite the fact that his wife was pregnant with his third child. Go-ya's family struggle to make ends meet and the youngest is seriously sick; needing a kidney donor as soon as possible.
Go-ya's father and his new wife suddenly make a comeback to Korea after their business fails in the States. All kinds of trouble start for Go-ya and her family since the homewrecker, Oh Na-ra is a wicked woman by nature and schemes to further ruin Go-ya's family, out of spite and for her own gain.
The two families that were never supposed to cross paths (being enemies) are now forced to meet and connect because Go-ya falls in love with Min-seok.
The pair managed to get married without inviting Go-ya's father to the wedding and not informing their family the truth that Min-seok is the nephew of Na-ra, the woman Go-ya's father is remarried to. Circumstances get much more intricate because other members from both families run into each other by pure coincidence.
This drama didn't contain many Makjang elements, but it had enough to be considered as a typical Makjang drama.
Just by having unrealistically "cruel and unethical" characters like, Oh Na-ra and Go-ya's father on the show was enough to make this work very scandalous and appalling. The main character, Go-ya also finds out that she was adopted and it takes a long while for her to find her biological mother, even though she was the CEO of the company she works at, because Na-ra gets in their way.
Temptation of Wife (아내의 유혹)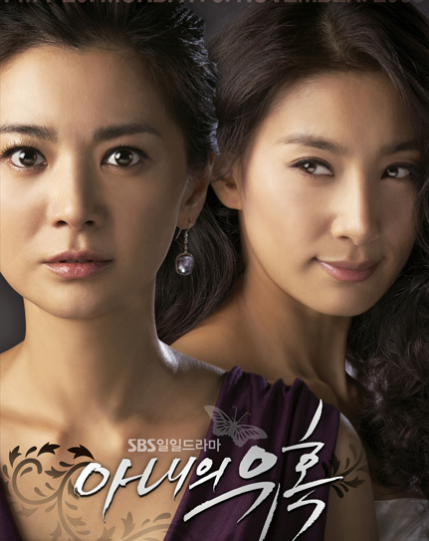 Temptation of Wife was a highly watched TV drama broadcasted by SBS, from early November of 2008 and ending in May of 2009 on Mondays to Fridays for 129 episodes. The series was a part of the "Wife Trilogy," which includes Two Wives and Wife Returns and the series were also remade in China and the Philippines. This particular K-Drama received much backlash due to its sensational and distasteful content, like most Makjang dramas.
It gained much criticism when the main character, Eun-jae, played by actress Jang Seo-hee, who was believed to have died, comes back as someone else for revenge but everyone who used to know her fails to recognize who she is – because she drew a mole on her cheek, which is pretty ridiculous.
In past interviews, Actress Jang Seo-hee revealed that she initially hesitated taking the lead role for this drama because it had a similar "revenge" theme like her previous work, Miss Mermaid. Both dramas definitely have a notoriety for being sensational and dramatic.
Temptation of Wife is full of shocking and unpredictable events and plots but is in no way consistent with the execution until the end, since the ending is considered to be weak and somewhat mundane as if someone was in a hurry to wrap up the show.
There was also a claim made by Writer, Jung Hye-kyung who stated that 'Temptation of a Wife' plagiarized her book, Janus' City because it had over 60 accounts of scenes and scripts that were almost identical to her work which was serially printed on Daegu Woori newspaper, from 2007 until 2009.
Despite the controversies about Temptation of Wife, this K-drama remains one of the most watched dramas in Korea, gaining approximately 30 percent of ratings each day, and the cast won several awards including the Grand Prize for Jang Seo-hee at the SBS Drama Awards.
— J.Chung
4 responses to "My "Makjang" K-Drama List"
Related Articles