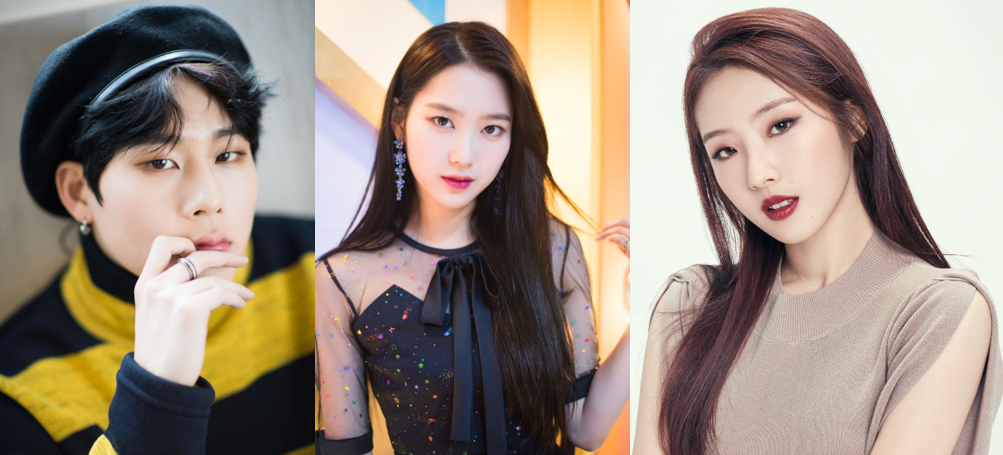 In three separate announcements, three groups will be down a member each in order to work on their mental health.
On January 8, 2020, Blockberry Creative stated LOOΠΔ's HaSeul will not be with the group when they promote their # comeback. Blockberry Creative stated that HaSeul's anxiety disorder started months ago and that she tried to meet with fans despite her struggles.
"According to the doctor's diagnosis, HaSeul is currently suffering from repetitive anxiety disorder and must receive rest as well as focused treatment in order to recover fully," the company said. "Back on December 14, HaSeul chose to stand on stage during Premier Greeting – Meet & Up due to her strong will to meet with the fans, but as her anxiety disorder conditions continue to persist, we have come to the decision that it would be best for her to focus on treatments instead of taking part in her schedules."
Blockberry Creative added, "It will take some time for HaSeul to fully recover, and so we have decided that she will not participate in the group's # comeback promotions. We ensure that this decision was reached after a lengthy discussion with HaSeul as well as her parents."
The company added that LOOΠΔ will promote as 11 members until HaSeul feels ready to return.
Then, on January 11, 2020, Starship Entertainment announced that Jooheon, who is also known as Joohoney, will go on hiatus to work on getting his anxiety under control. The company posted the announcement of Jooheon's leave on Twitter in a statement that is written in Korean and English.
[#MONSTA_X]
몬스타엑스 주헌 관련 안내드립니다. pic.twitter.com/8BzC2jmo9l

— 몬스타엑스_MONSTA X (@OfficialMonstaX) January 12, 2020
"Joohoney recently visited multiple professional medical institutions for accurate diagnosis regarding anxiety symptoms," Starship Entertainment said. "The results of the examination showed that due to anxiety symptoms, sufficient rest and stability are essential for him to make a full recovery. We have had a thorough discussion with Joohoney and Monsta X members and have decided to take continuous treatment and stability which focus on the restoration of Joohoney."
Since Jooheon's health comes first, it's unclear when he will return. Starship stated Jooheon's return will "be based on his recovery status and professional opinions, which will also be conducted through careful consultation with Joohoney and the members."
Then, on January 13, 2020, WM Entertainment announced that Oh My Girl's Jiho will also sit out promotions to seek help for her anxiety. WM Entertainment announced Jiho's upcoming absence in a statement.
This is WM Entertainment.

We would like to share unfortunate news about Oh My Girl.

Since the second half of last year, Oh My Girl's Jiho has been visiting the hospital for treatment due to frequent deterioration in health and anxiety symptoms.

However, Jiho's anxiety symptoms have gotten worse recently, and she will not be able to participate in Oh My Girl promotions for the time being.

In order to prioritize Jiho's health, we decided that she should take a break for the time being.

We will do our best to pay attention to Jiho's condition and recovery, so that her absence from the group will not be long.

We ask that you continue to show Oh My Girl your warm love and support in the future.

Thank you.
Many fans are happy that companies are starting to take their artists' mental health seriously. We hope HaSeul, Jooheon, and Jiho receive the help they need while taking all the time they need to feel well.
—-Olivia Murray
Related Articles