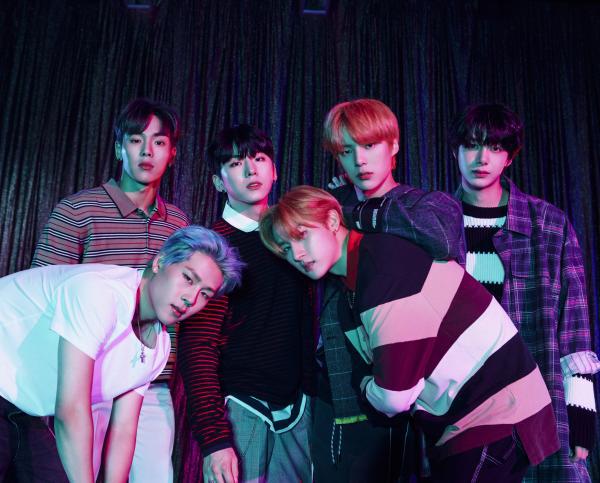 Following yet another successful world tour, Monsta X will be coming back to North America in 2020!
The North American leg of the group's world tour won't be until June and July, but cities have already been announced. Tickets will also go on sale January 17.
Will Monsta X be heading to a city near you this year?
Tuesday June 2, 2020

Minneapolis, Minnesota

Armory –

7:30PM local time

3PM local time

Friday June 5, 2020

Detroit, Michigan

Fox Theatre – 8:00pm local time

3PM local time

Sunday June 7, 2020

Washington D.C (Fairfax, Virginia)

EagleBank Arena – 7:30PM local time

3PM local time

Wednesday June 10, 2020

Newark, New Jersey

Prudential Center -7:30PM local time

3PM local time

Friday June 12, 2020

Boston, Massachusetts

Agganis Arena -8:00pm local time

3PM local time

Sunday June 14, 2020

Toronto, Ontario, Canada

Scotia Arena – 7:30pm local time

3PM local time

Tuesday June 16, 2020

Chicago, Illinois

United Center – 7:30PM local time

3PM local time

Friday June 19, 2020

Atlantic City, New Jersey

Borgata Event Center –

8:00pm local time

3PM local time

Monday June 22, 2020

Atlanta, Georgia

Infinite Energy Arena –

7:30pm local time

3PM local time

Wednesday June 24, 2020

Sunrise, Florida

BB&T Center – 7:30pm local time

3PM local time

Saturday June 27, 2020

Fort Worth, Texas

Dickies Arena – 7:30pm local time

3PM local time

Monday June 29, 2020

Denver, Colorado

Pepsi Center – 7:30pm local time

3PM local time

Wednesday July 1, 2020

Seattle, Washington

Showare Center – 7:30pm local time

3PM local time

Friday July 3, 2020

Vancouver, BC, Canada

UBC-Doug Mitchell Thunderbird Sports Centre – 8:00pm local time

3PM local time

Monday July 6, 2020

San Jose, California

SAP Center at San Jose –

7:30pm local time

3PM local time

Wednesday July 8, 2020

Phoenix, Arizona

Arizona Federal Theatre – 7:30pm local time

3PM local time

Saturday July 11, 2020

Los Angeles, California (Inglewood)

The Forum – 8:00pm local time

3PM local time
—-Olivia Murray
Related Articles