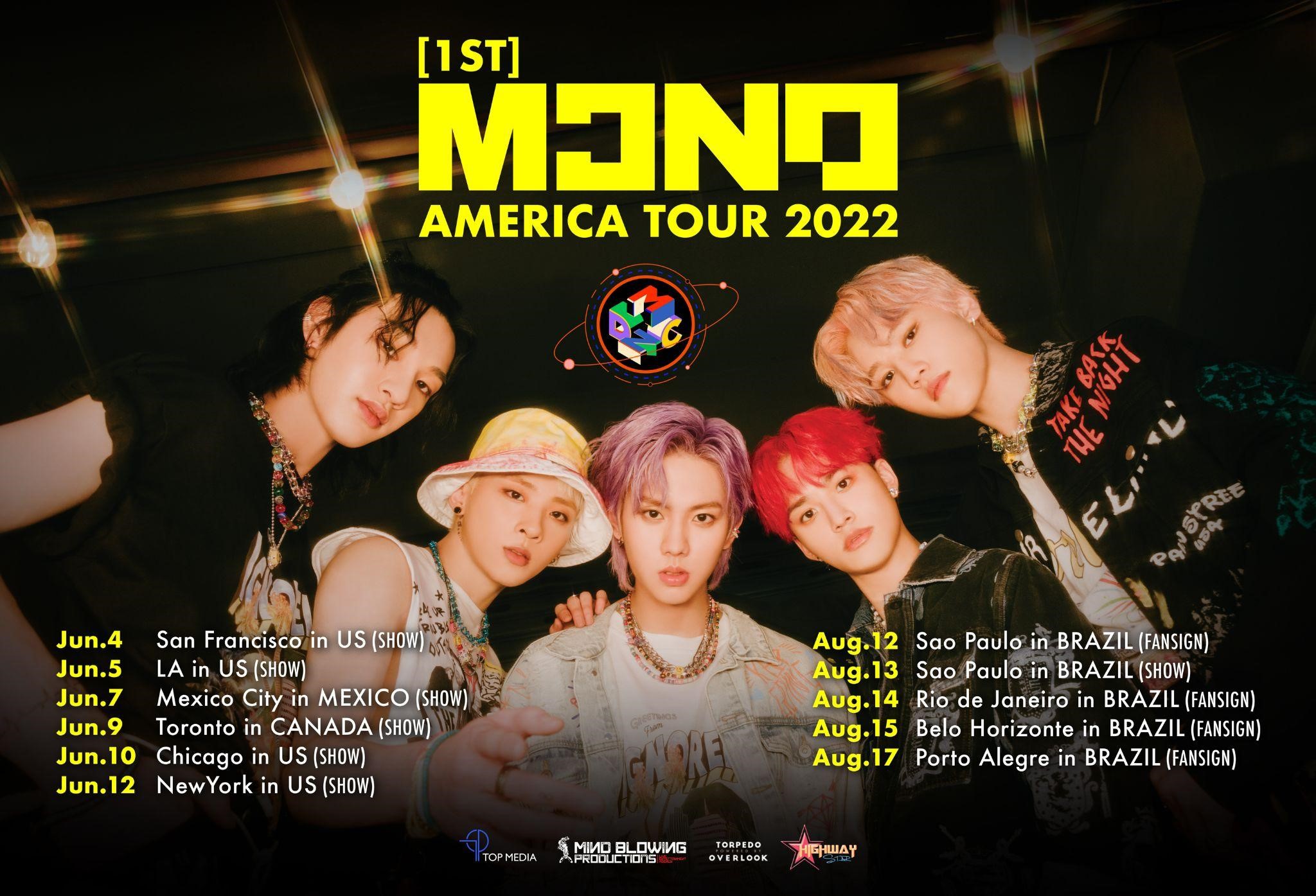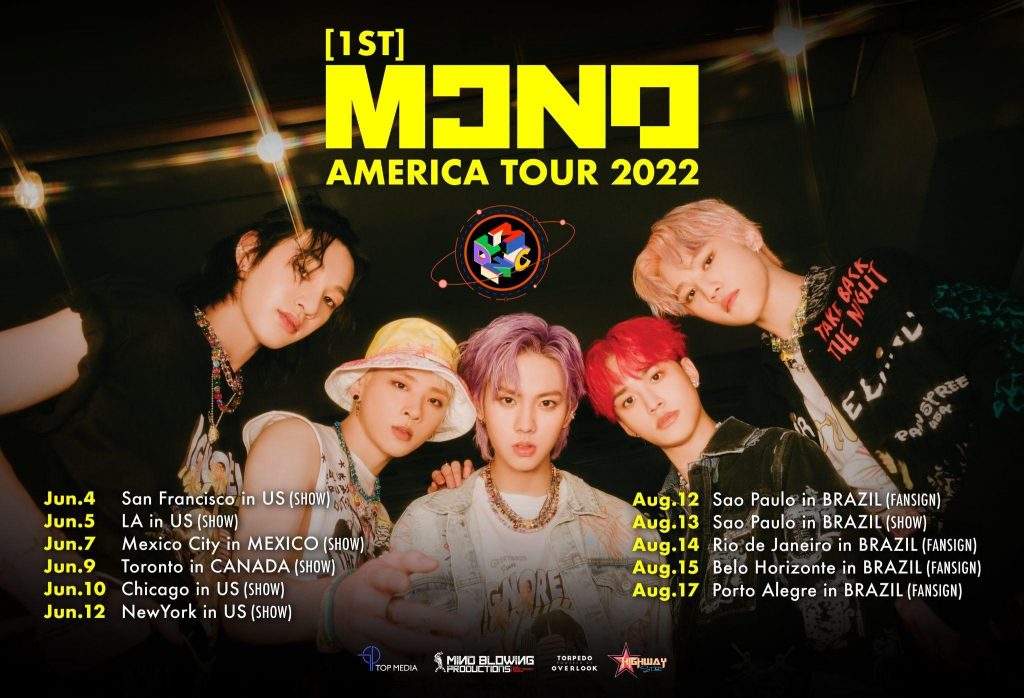 Photo Source = TOP Media
MCND will begin its performance fever in the first half of 2022 with the AMERICA TOUR following the Europe tour, drawing attention to K-pop fans.
The K-pop group announced the hosting of its first AMERICA TOUR "1ST" MCND AMERICA TOUR 2022″ (First MCND America Tour 2022) on its official SNS, drawing attention from global fans.
Starting in June, MCND will visit 10 cities in four countries, including the United States, Mexico, Canada and Brazil, to meet the fans in person.
MCND's AMERICA TOUR will start in San Francisco on June 4th, followed by LA on the 5th, Mexico on the 7th, Toronto on the 9th, Chicago on the 10th, New York on the 12th, Sao Paulo on August 12th and 13th, Rio de Janeiro on the 14th, and Porto Allegri on the 17th.
Global fans around the world are looking forward to the release of the new song for the first time on the Europe tour. Earlier on the 5th, the new song and choreography were released for about 30 seconds through TikTok Live, drawing attention. MCND met the fans on TikTok Live for 10 minutes every day for 9 days from the 30th of last month, revealing live practice of one of the songs on the set list, sharing their excitement about the Europe tour.
The five-member group steadily released short form content called "The Daily Life of Idols Preparing for the Europe Tour," raising fans' expectations by releasing unique videos with high expectations ahead of his first Europe tour, such as "Live while dancing ICE AGE at 1.5 times speed" and "Practicing costume quick change."
Meanwhile, MCND will hold concerts in seven cities in six countries, starting with the Netherlands on the 9th, opening its first K-pop Europe tour since the pandemic.
The European tour will begin from the Netherlands on April 9th, and the new song will be released for the first time.
10 cities in 4 countries, including the United States, Mexico, Canada, and Brazil from June to August.
-J.Chung.
#MCND, MCND2022Tour, #inpersontour #USmusictours #TheLifeofIdolsPreparingfortheEuropeTour #AmericanTour #EuropeanTour #kpop #k-pop #kcrushnews #kpopidol #ICEAGEDance #koreanboygroup #TopKPopBoyGroup #kcrushpressrelease #kcrushbreakingnews #MCNDFirstAmericanTour2022
Related Articles