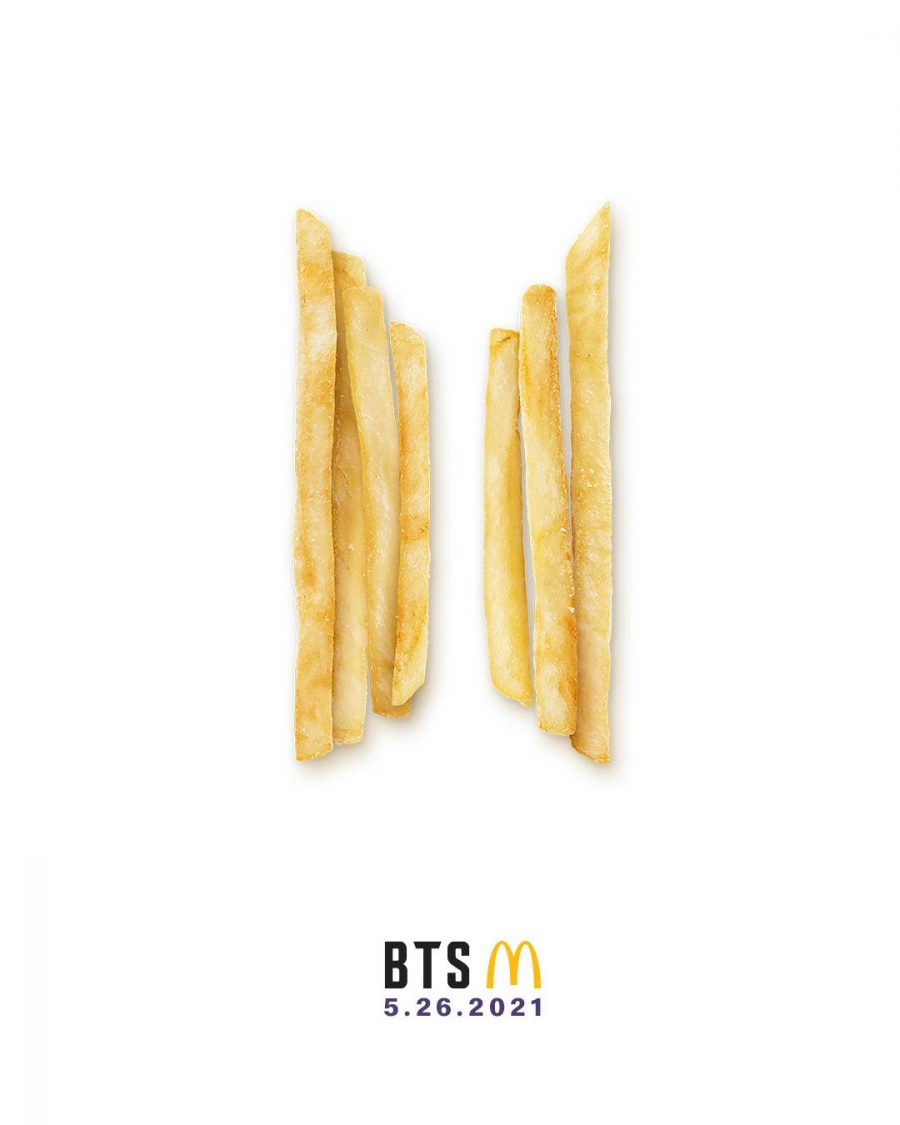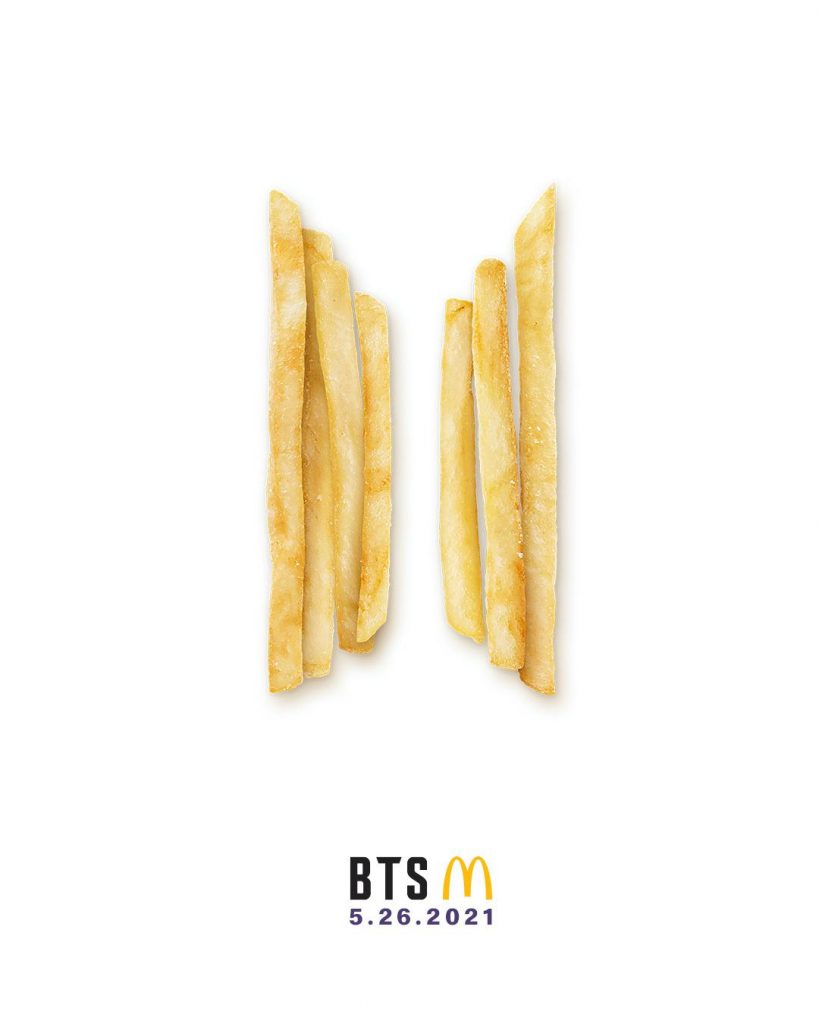 MacDonald's has announced its plans to collaborate with K-pop megastars – BTS.
BTS fans around the world will soon be able to grab their McDonald's orders in almost 50 different countries. This will be the first time that MacDonald's will provide a celebrity's favorite order in more than one market.
The "BTS Meal" will launch on May 26 in America, Canada and Brazil and soon after in nearly six continents and consists of the "superstar band's signature order", with 10-piece Chicken McNuggets, medium World Famous fries and a Coke.
There will also be a debut of two dipping sauces – Sweet Chilli and Cajun, inspired by McDonalds in South Korea. The meal goes on sale in the band's home country of South Korea, a day later on May 27.
"We're excited to bring customers even closer to their beloved band in a way only McDonald's can – through our delicious food – when we introduce the BTS signature order on our menu next month," Morgan Flatley, the chief marketing officer of McDonald's said in a statement.
McDonald's team-up with the South Korean icons follows the success of its meals with artists J Balvin and Travis Scott.
The Travis Scott meal last year was so popular that some locations ran out of ingredients. Scott netted around $20 million from the deal, according to Forbes. The chain also sold a J Balvin meal with a Big Mac, fries, and an Oreo McFlurry, though the accompanying merch collection was later canceled.
However, McDonald's could probably surpass its prior success with the upcoming BTS collaboration. The band is well-known for its millions of supporters – the Army, who made the K-pop group reach beyond just Asia.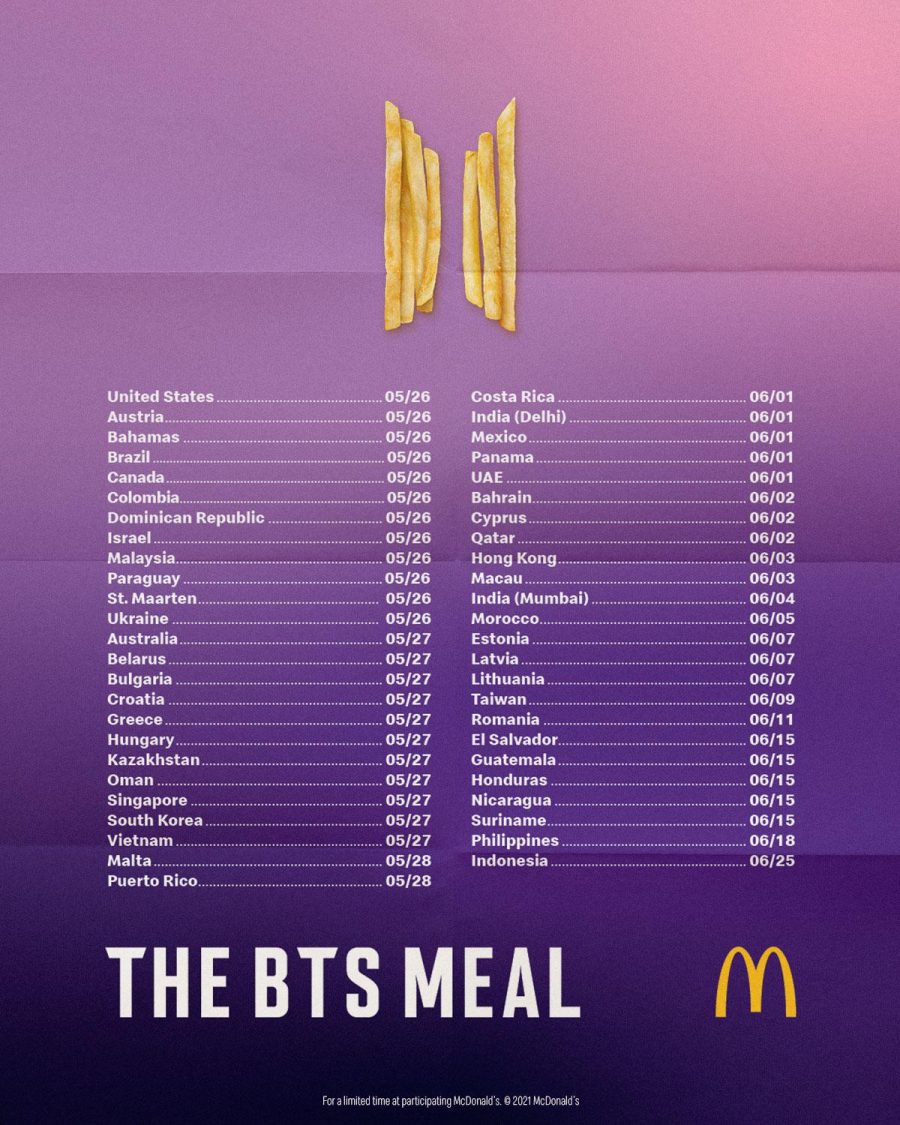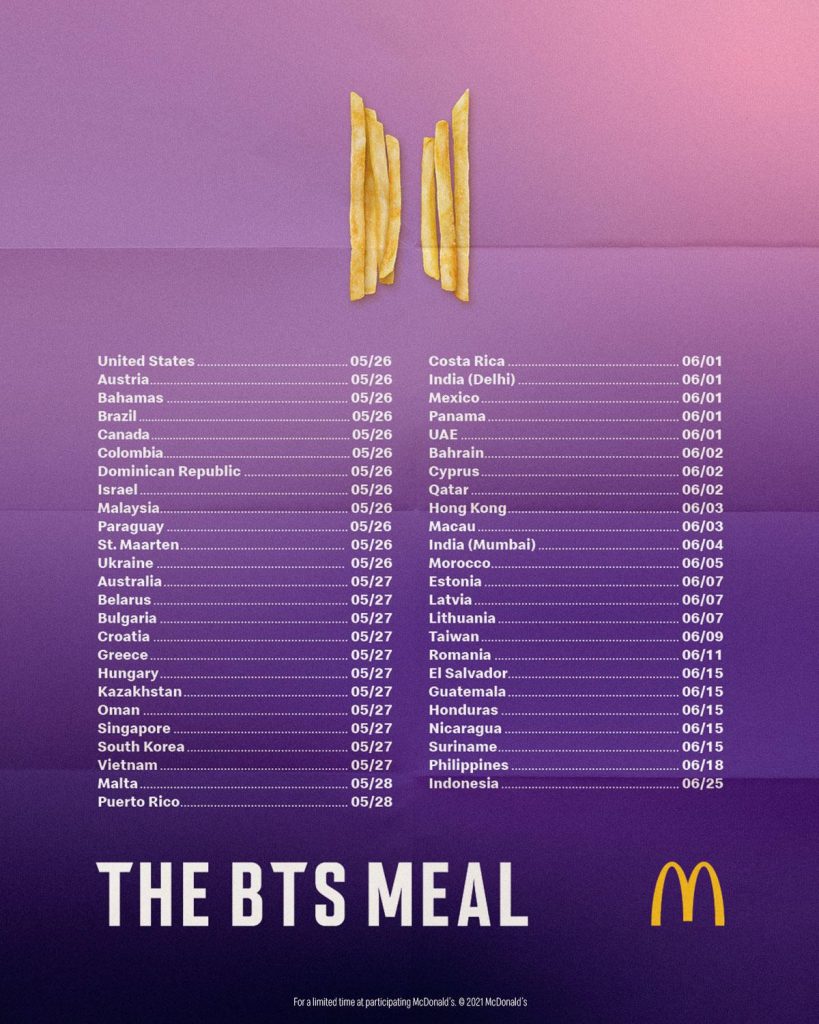 J.Chung.
One response to "McDonald's to Launch BTS Meal in 50 countries"
Related Articles