Stills of HISTORY from their 2016 Queen MV. From Left to right: Sihyoung, Yijeong, Dokyun, Kyungil and Jaeho.
HISTORY – Their story
This five member group featuring Kim Sihyoung, Jang Yijeong, Na Dokyun, Song Kyungil and Kim Jaeho, was the first male idol group formed under Loen Entertainment (now known as Fave Entertainment), the same agency which brought us IU. They debuted in April 2013 with a teaser featuring IU followed by singles 'Dreamer' and 'Tell Me Love' in the same year.
After eight singles and four EP albums, their final album 'Him' released in 2016, represented the peak of their success – reaching number 3 on the Korean Gaon Music Chart. However, right at the cusp of this success, the band officially disbanded in May 2017 due at the time, to the coming mandatory military enlistment of Kyungil and in view of the other members' upcoming enlistments as well.
Writing the next chapter
Storias – the name of History's fandom, believe the group is simply on hiatus and will return once the members complete their enlistments – relying on the fact that the members remain with the agency as individuals as a reason to keep their hopes alive.
Meanwhile, we searched the internet to bring you the latest updates on the members' activities below.

A photo of Kyungil from his time as a policeman shared on his Instagram account @_ilstagram and a poster for his upcoming fan meeting in Japan..
Song Kyung Il recently completed his military duty as a conscripted policeman last September and is now embarking on solo activities. Fans can next see him in person in Japan this 16th December in a fan meeting held in Tokyo.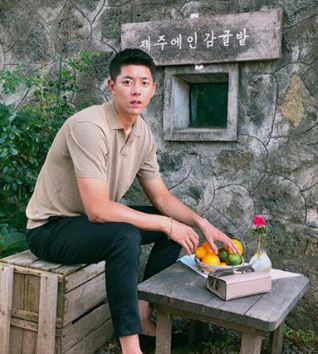 Dokyun  in a pic from his Instagram account @na__dokyun.
Na Dokyun enlisted in November 2017 and is now serving in the army. No news yet on what he'll be up to once he's discharged but he continues to update his Instagram account regularly so fans can check out his latest activities and pics there.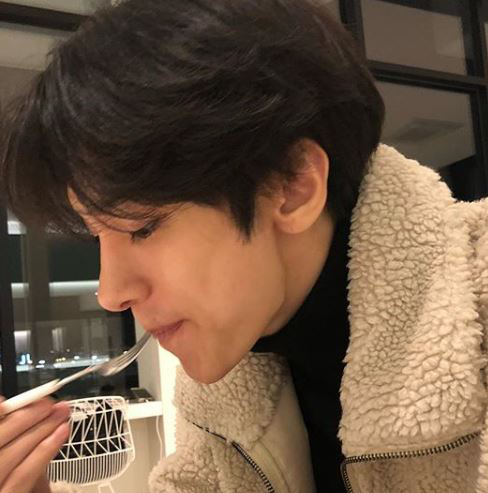 A recent photo of Sihyoung on his Instagram account @rlatlgud.
Kim Sihyoung is another member who's been quiet in the entertainment scene though he does update his Instagram from time to time, posting photos of himself and places he's been. He was also seen in streams on AfreecaTV,  at http://afreecatv.com/midnight24 but the site shows his last stream was in May this year. The Korean site which mainly re-transmits TV channels, also allows users to upload their own videos and shows.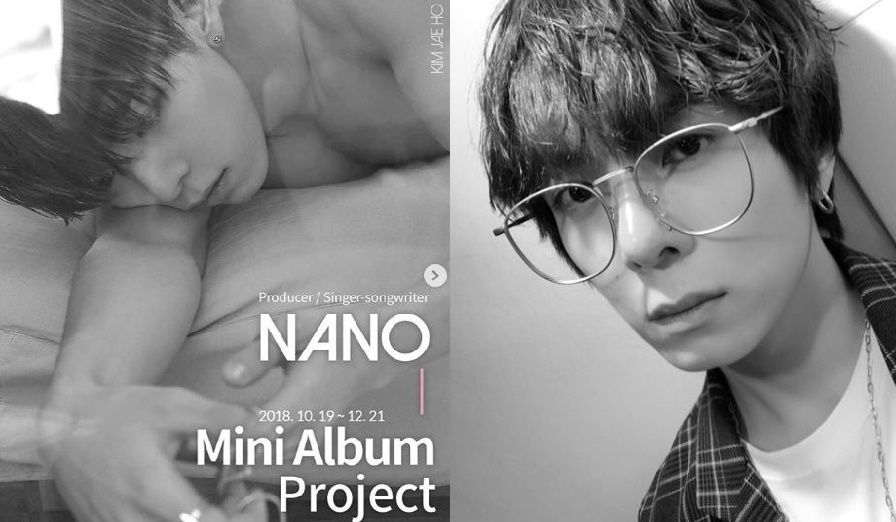 A poster of Jaeho's mini album and his recent pic shared on his Instagram account @nnano92.
Kim Jaeho has debuted as a solo artiste under the name of Nano with the song "Forever You and I" on the 20th of February, 2018. He is currently working on a new mini album project as the producer and singer-songwriter. Fans can also check out his Youtube channel Nano for his latest works and covers.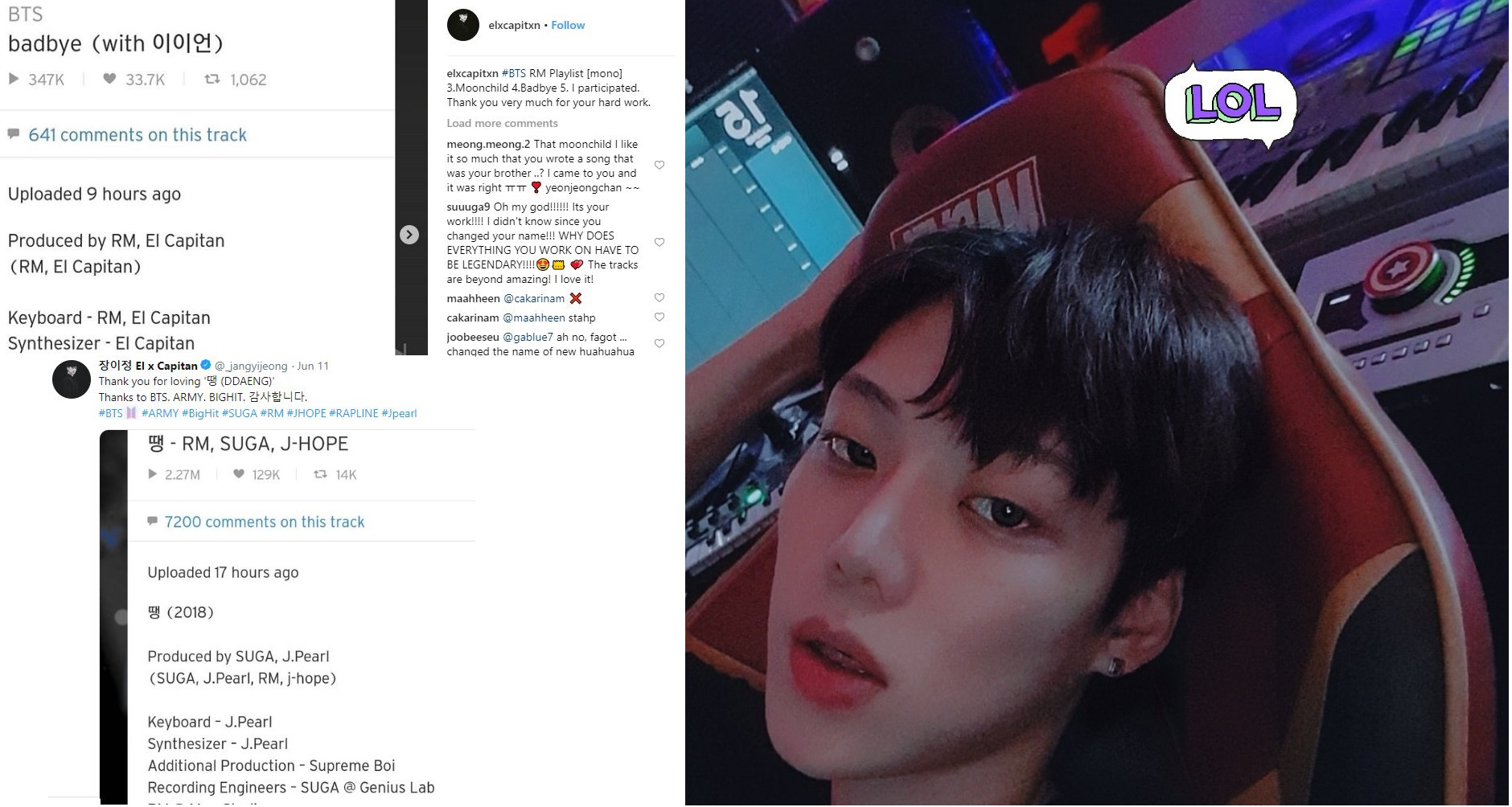 A photo of Yijeong and screenshots of his tweets showing his latest work with BTS credited under his pseudonyms J.Pearl and El Capitan.
Jang Yijeong, the maknae (youngest member) of the group has been active in producing music for other acts under his pseudonyms J.Pearl and now El Capitan. He updates his twitter (@_jangyijeong) and Instagram (@elxcapitxn) with his latest pics and body of work frequently and has even worked with Kpop mega act BTS and producing team Devine Channel.
Would you like to see HISTORY return as a group sometime in the near future?   We wish each one success in their current endeavors.
—-Fie Fed
Related Articles