Ishikawa's capital city has stayed fairly quiet in the shadow of its famous sister, Kyoto. Like Kyoto, Kanazawa avoided bombing in World War II, and is now one of the best-preserved Edo-period cities in Japan. It offers all the shrines, temples, castles, and historical districts you would expect, along with regional draws like insight into the powerful Maeda samurai clan.
Secluded in the mountainous Hokuriku region, Kanazawa was once difficult for tourists to reach, but its popularity is now soaring thanks to the opening of the Hokuriku Shinkansen line in 2015. Kanazawa's compact size and the abundance of tourist information printed in English and other languages make it easily accessible. It's an ideal destination for everyone from first-timers to Japan travel veterans.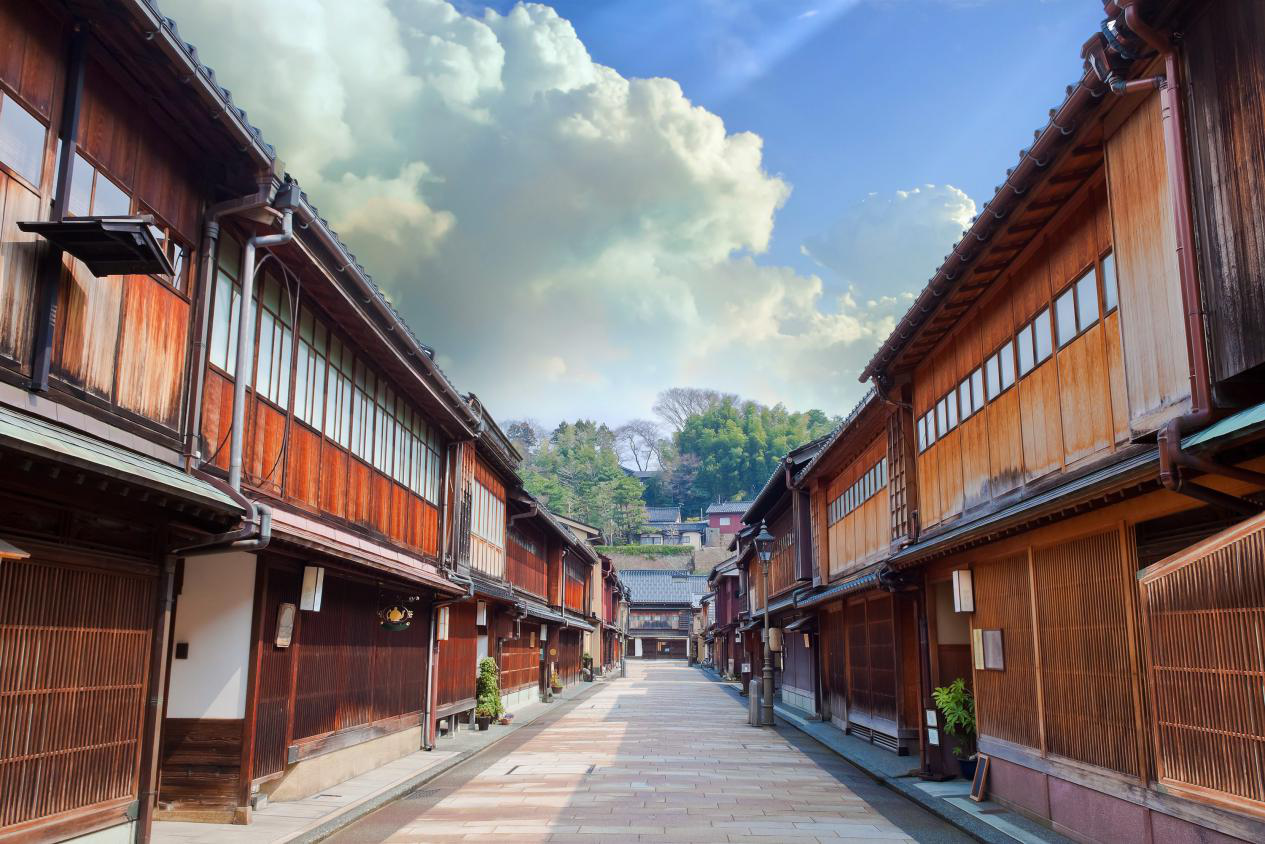 One of Kanazawa's most enchanting pleasures is simply strolling around the city's various historical districts. There are three photogenic chaya districts; historic entertainment areas where geisha served wealthy patrons in lavish tearooms. Higashi Chayagai is the largest, and the place to go for luxury souvenirs you won't find anywhere else. Kanzawa's rich artistic traditions have made it a UNESCO City of Crafts and Folk Art, so you'll find hand-painted ceramics and hand-dyed silks, along with enough gold leaf products to rival the collection of King Midas himself.
Nishi Chayagai and Kazuemachi are smaller, less trafficked districts, where venerated businesses continue to serve the city's affluent today. Do a little searching and you'll find cozy restaurants and bars. There's also the quiet Nagamachi Samurai District, once home to samurai families. Most of the buildings are private residences now and can't be entered, but a few museums and restored homes and shops provide a glimpse into the neighborhood's past life.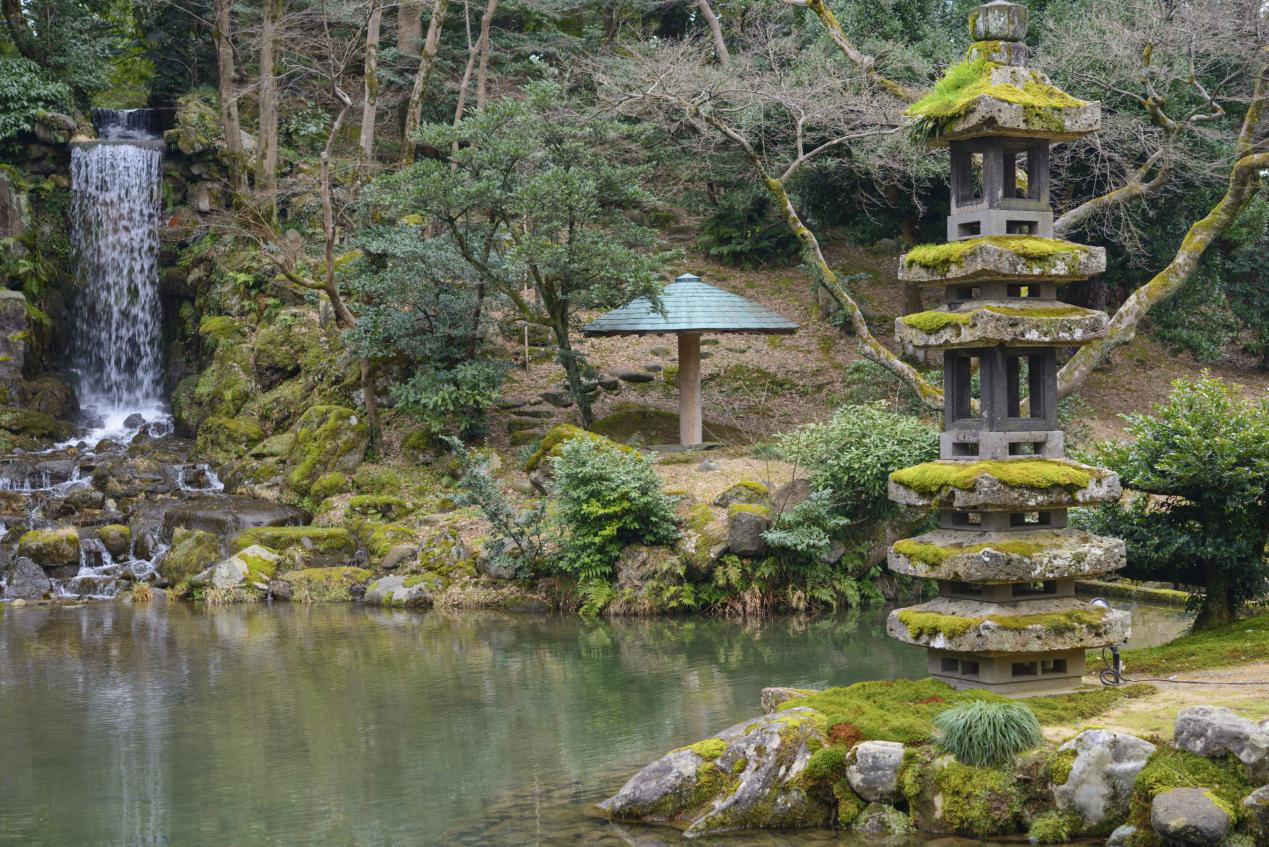 Admire the floral architecture of Kenrokuen, one of the "Three Great Gardens of Japan". Though tea service can be enjoyed all around the city, Kenrokuen's teahouses are great spots from which to enjoy the garden's spectacular scenery. Right across the road is Kanazawa Castle Park, the former residence of the ruling Maeda clan. The spacious surrounding park contains impressive gates and stone ruins, and the exhibitions inside the reconstructed castle provide information about its history and architecture.
There's no shortage of shrines and temples to visit, but Myoryuji stands out as an exceptionally unique attraction. If you love spies, ninjas, and secret trapdoors, make sure to reserve a guided tour of this temple to find out why it's earned the nickname "ninja-dera". While it officially operated as a Buddhist temple for the Maeda rulers to worship in, it doubled as a secret military post, from which hiding samurai could defend the feudal lord. The endlessly surprising tour will reveal hidden staircases, optical illusions, trick doors, and more.
Though you might not expect it from such a traditional city, the 21st Century Museum of Contemporary Art is one of the best contemporary art museums in Japan. Its permanent collection includes unpredictable interactive pieces, and rotating temporary exhibits present the best of local and international artists. It also functions as a public community center, providing a welcoming and unpretentious place for everyone to hang out.
—-JNes
Related Articles