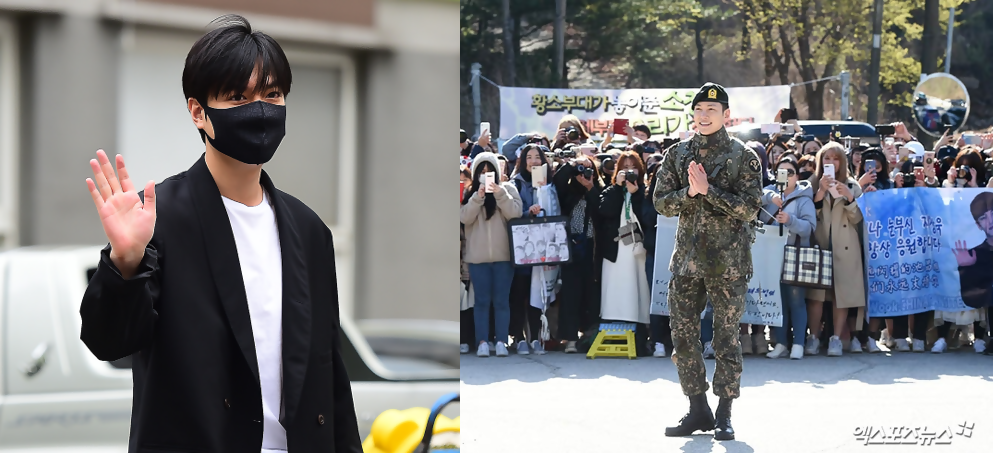 K-Drama fans had a chance to rejoice this week as actor/singer Lee Minho and actor Ji Chang-Wook have been discharged after completing their mandatory military service.
Lee, who served as a social worker at the Suseo General Social Welfare Center in Gangnam, was discharged April 25, 2019. He began his service May 2017. Lee was unable to enlist as an active duty soldier as past injuries kept him from doing so.
During his last day of service, fans from around the world greeted him with signs and well wishes. On Twitter, #WelcomeBackLeeMinho trended.
After his final day, Lee took to Instagram and posted a picture of his dog alongside gifts from fans and expressed his gratitude with a simple "thank you."
View this post on Instagram
On April 27, 2019, Ji Chang-Wook was discharged from the Cheorwon Artillery Brigade in Gangwon Province after serving his mandatory duties. The Empress Ki actor warmly greeted fans as he left the base on his last day of service.
"It still hasn't hit me, so I don't quite feel like I've been discharged yet. I think it may finally sink in tomorrow or so," Ji said when asked about his discharge. "I feel nervous greeting [fans] for the first time in in a long while. I've finally been discharged, and I will greet you again with good things and even better projects in the future. Please look forward to it a lot. Thank you."
Upon his discharge, Ji has already received casting offers. He's currently in talks to star Jang Jin's City of Stars and tvN's upcoming romantic comedy Please Melt Me.
Are you excited to see the return of Lee Minho and Ji Chang-Wook? What were your favorite dramas from these two actors? Let us know!
—-Olivia Murray
Related Articles