If you are in Korea from June to August and know which festivals or events to attend, the summer season can provide immense fun and entertainment you can share with your family members and friends. Some of these summer activities include the West Coast's Boryeong Mud Festival, the Busan Sea Festival and the Bucheon International Fantastic Film Festival, the Incheon Pentaport Rock Festival performed by international rock musicians, the Gangjin Celadon Festival which showcases ancient ceramics and there are more events on the list. There is a long list of festivals you can enjoy.
Buyeo Seodong Lotus Festival                  July 10th (Thu) – July 19th (Sun), 2015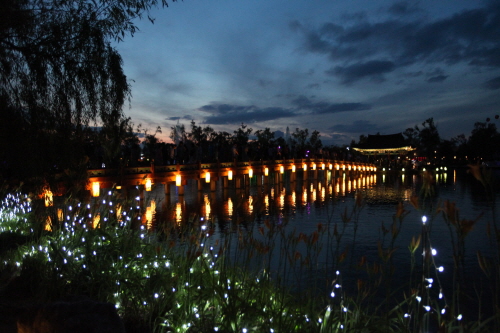 The Buyeo Seodong Lotus Festival is held at the first man-made pond in Korea called, Gungnamji, which is located near the palace built by the King Muwang of the Baekje Kingdom.
There are several activities like lotus face-painting, making lotus soap and lotus tea, you can also take part in an art contest.
Bucheon International Fantastic Film Festival      July 16th (Thu) – July 26th (Sun), 2015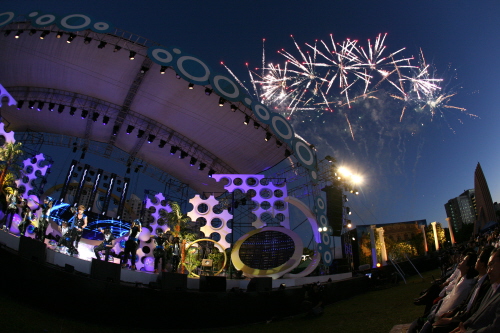 The film festival is held in various locations; at the Bucheon City Hall, the Korea Manhwa Content Agency, CGV Bucheon, Bucheon Gym, Bucheon Grass Square, Sosa and Ojeonggu outdoor theaters.
The films that are shown during the 11 days of the entire festival and the audiences can also get involved in having discussions with film directors. This unique film festival screens films from all over the world of variety of genres, including horror, mystery and many more.
Boryeong Mud Festival                             July 17th (Sat) – July 26th (Sun) 2015

Boryeong Mud Festival is known for its high quality of its facilities and overall for providing great service for its visitors. This festival is located right in front of the beach and the event is popular because it offers different themes like the mud massage pack, mud body painting and soap-making.
You can also head over to the mud massage zone to get some rest or receive massage treatment.
Pohang International Fireworks Festival           July 30th (Thu) – August 2nd (Sun) 2015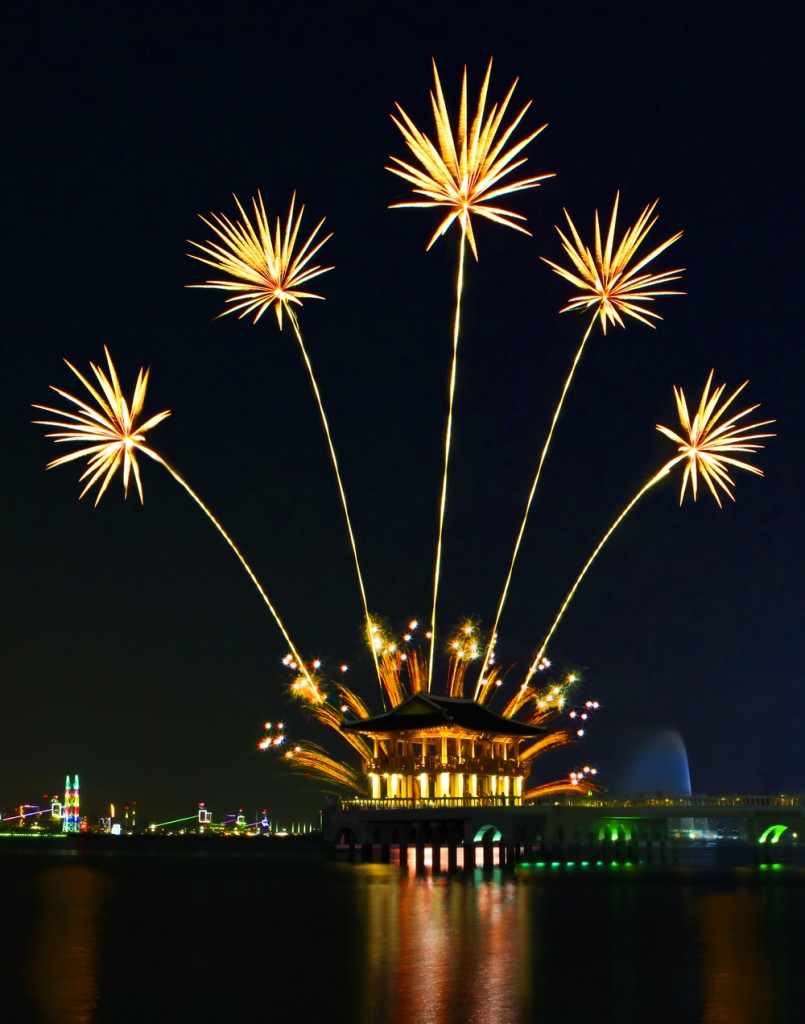 At the Pohang International Fireworks Festival, you can take a view of the beautiful night skyline as it is lit up by many fireworks set off by different representatives from various nations.
The coastal city of Pohang is famous for its spectacular view of the sunrise. The festival includes the parade, live concerts at the beach, light art contests and etc.
Hamyang Wild Ginseng Festival               July 30th (Thu) – August 3rd (Mon) 2015
Hamyang is a city where the Korea's well-known mountains, Jirisan and Deogyusan are located. The city is also famous for producing high quality ginseng and wild herbs.
The Hamyang Wild Ginseng Festival is held in order to promote the natural products that grow locally.
During the festival, the visitors can directly participate in programs like harvesting, pottery making, take part in baking ginseng rice cakes and other local activities in Hamyang.
Jeongnamjin Jangheung Water Festival         August 7th (Fri) – August 9th (Sun) 2015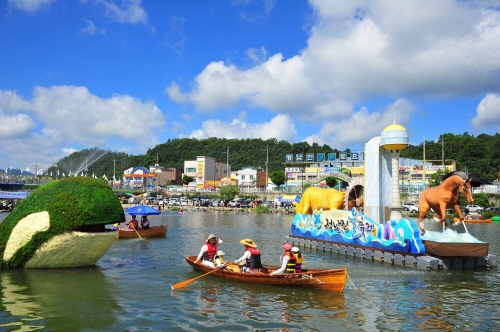 Jangheung is a small county in the region of Jeollanam-do, located near the sea of Boseongman Bay, and nearby lies the big lake created by Jangheung Dam and Tamjingang River.
The Janheung Jeongnamjin Water Festival is held every year during the summer. The Jeongnamjin Water Festival aims to offer water-themed events where its visitors can enjoy themselves and get actively involved in summer games and activities. Additional events from the festival include, Atopy healing health camp, Woodland woodcraft experience, Woodcraft exhibition and etc.
Incheon Pentaport Rock Festival                  August 7th (Fri) – August 9th (Sun) 2015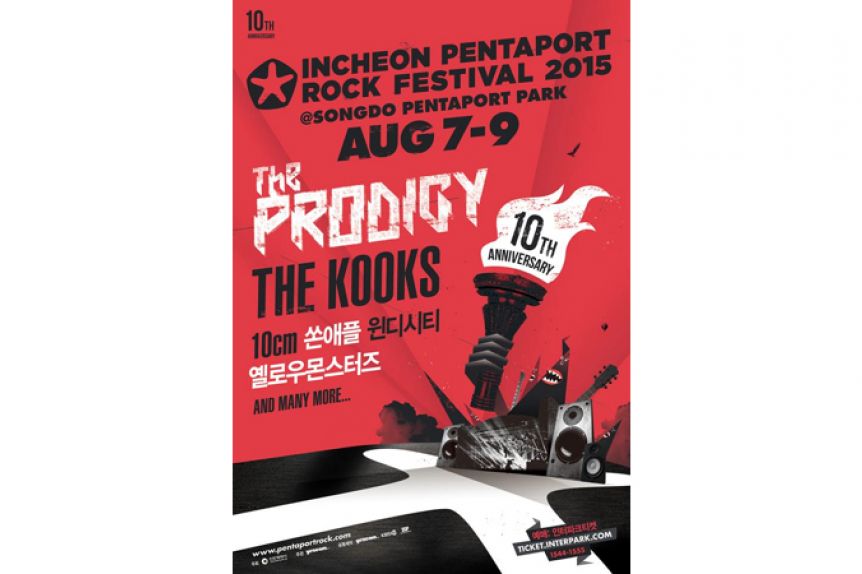 More than sixty bands will be playing at this rock festival this year, including famous international groups, including Seotaiji, the Prodigy, YB and several international groups will be playing at this major outdoor rock festival.Hot summer nights and rocking beats make a perfect atmosphere for a great rock festival.
The festival is held in Incheon City; meaning there are a variety of cultural activity programs and city tours readily available.
The 20th Busan Sea Festival                        August 1st (Sat) – August 8th (Thu) 2015
The Busan Sea Festival is a massive event that consists of many types of events and festivals.
The rock music festival, a beach dance festival and a several water sports.
The most favorite option for many would be just to lie on the sandy beach or taking a swim in Busan's Haeundae Beach, Gwangalli Beach, Songdo Beach, Dadaepo Beach, Songjeong Beach and etc.
Jecheon International Music and Film Festival   August 13th (Thu) – August 18th (Tue) 2015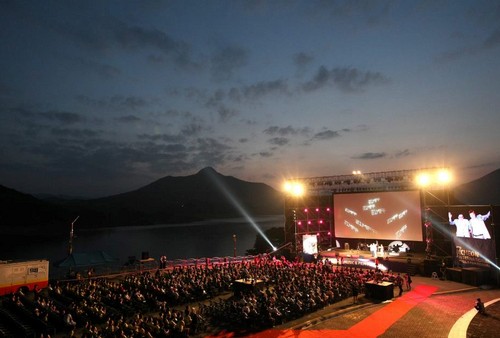 Launched in 2005, the Jecheon International Music and Film Festival celebrates films set in the beautiful landscapes of Jecheon plus music that can be enjoyed by people of all ages.
Music, cinema and musical performances will be staged outdoors on the shores of Cheongpung Lake.
The closing movie that is shown is a film produced by the winner of the World Music Film category. Several recently released films and musicians will be performing on stage.
—-J.Chung
1 response to "Korean Festivals To Attend This Summer"
Related Articles