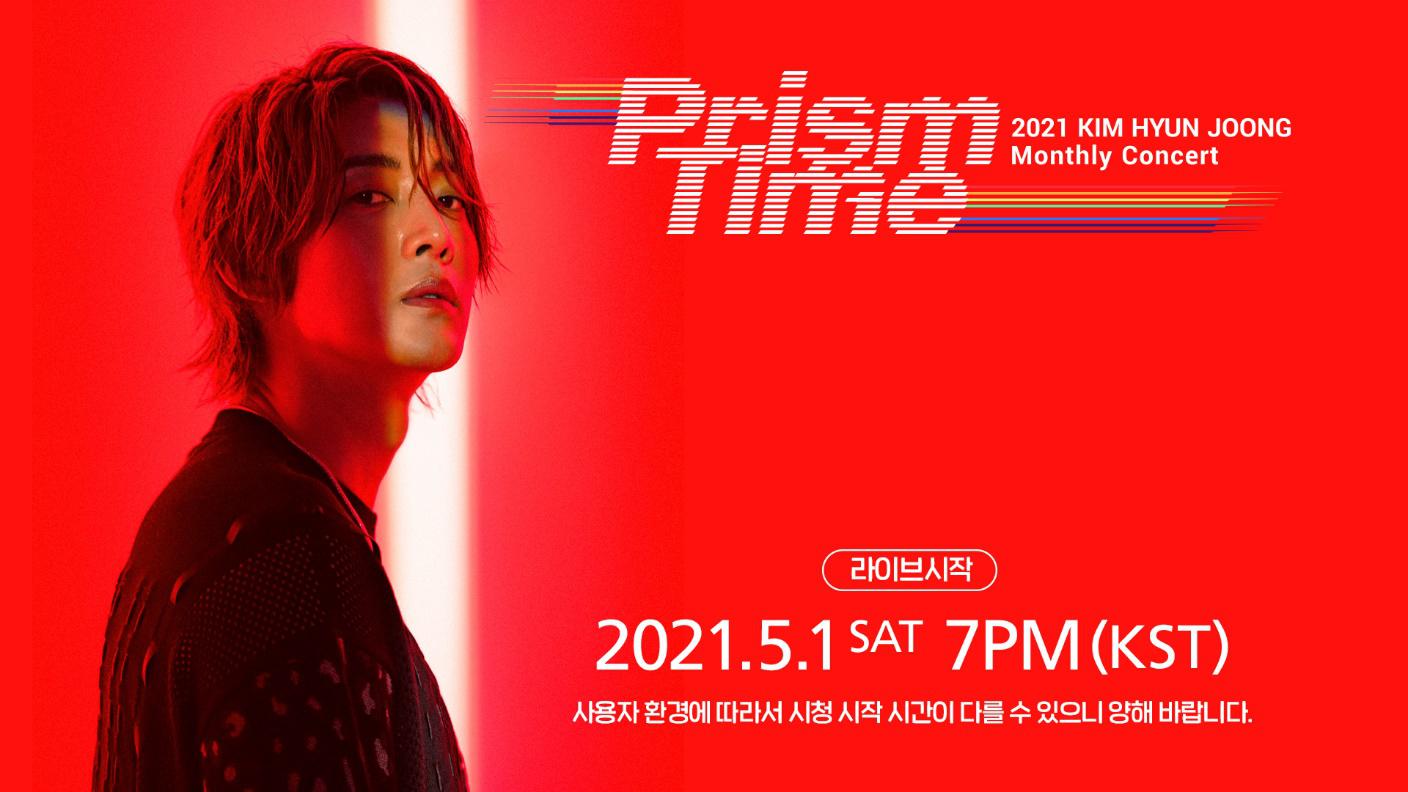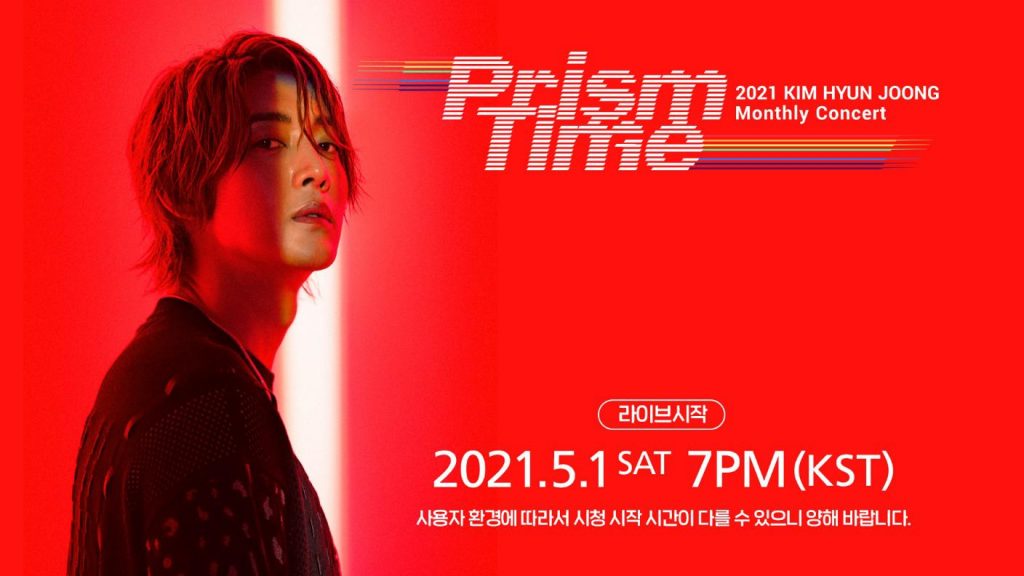 K-pop heartthrob singer Kim Hyun Joong is coming back to the big stage with a concert series spanning seven shows, [2021 KIM HYUN JOONG Monthly Concert 'Prism Time'] starting in May. The first online concert will be held on May 1 at7pm, with the theme of RED.
Along with the release of his second full length Korean album last October, Kim Hyun Joong connected with his fans from all over the world through his first online concert [2020 KIM HYUNJOONG From The Distance Concert].
Despite the barriers that COVID-19 brought, his online concert last year made it possible for fans from all over the globe to meet with him. The show was broadcast live to over 100countries, with fans coming together online to cheer, displaying the true power of music no matter the obstacles.
After the success of his last online concert, fans were eager for more, and Kim Hyun Joong and his company did not disappoint. In response to the excitement of fans, Kim Hyun Joong is preparing to meet with his fans throughout 2021 in the best way an artist could: music. This year is packed with gifts for the fans, the first one coming in the form of the long-term project that lasts for seven months, starting from May – 'Prism Time'.
The upcoming concert series aims to showcase Kim Hyun Joong in seven different colors with music as the connecting bridge. Each concert will have its own theme within the seven colors, packed with dynamic stages that differ each month. Fans can look forward to various performances from Kim Hyun Joong as he takes the audience on a message filled journey with music.
Beyond his work as a singer, Kim Hyun Joong has garnered attention for his YouTube channel. His releases of colorful content like 'MUSIC IN KOREA Season 1' that focuses on his abilities as a singer, allows for him to communicate with his fans despite the distance. He is also known for showcasing the natural sceneries and promoting the beauty of Korea on his channel. This next long term project will further push Kim Hyun Joong forward in his potential as a solo artist.
Tickets for the first of seven concerts from [KIMHYUN JOONG Monthly Concert 'Prism Time'] are available on MyMusicTaste, where they can be purchased as a single showing with merchandise, or as a season pass to enjoy all seven shows throughout the next months. The first concert, RED, will be broadcasted live for ticket viewers to watch on May 1st.
Further information regarding ticketing and the show itself can be found through https://mmt.fans/Mn8Oor through MyMusicTaste's other social media channels.
김현중Kim Hyun Joong [KIM HYUN JOONG Monthly Concert 'Prism Time'] May 1, 2021, 7:00PM KST – MyMusicTaste
About MyMusicTaste:
MyMusicTaste is a fan initiated live event making service that brings fans, artists and promoters from all over the world together in one place to create a valuable and meaningful concert experience for everyone involved. MyMusicTaste puts the power in the fans' hands, allowing fans to request their favorite artist's concert in their city. With the mission to connect and amplify the voices of fans all over the world, MyMusicTaste successfully promoted concerts of artists such as EXO, GOT7, MONSTA X, The xx, Machine Gun Kelly, and more in over 57 different cities. With the simple idea–empowering fans to bring their favorite artist's concert in the city of their choice based on fan demand–MyMusicTaste is challenging the $27 billion concert market through cutting-edge technology and sophisticated, user-friendly service. Currently, www.mymusictaste.com supports more than 30 countries and offers 15 different languages.
About HENECIA MUSIC:
Established in 2018, HENECIA MUSIC is a South Korean record label and entertainment agency founded by the artist Kim Hyun Joong. With the new direction of Kim Hyun Joong's music, the company was established to better aid all his solo activities and support the dreams of artists that aim to create content and connect with fans at a global level. Some major artists that stand along Kim Hyun Joong in the label are Atom Music Heart and Julia Dream. As a label that focuses on a sense of "togetherness" with fans, they are gaining recognition for the success of their work with K-pop indie artists to reach fans from all over the world.
7 responses to "Kim Hyun Joong's First Online Solo Concert of 2021 in May"
Related Articles