Yezi is a Korean rapper and singer, who debuted as a member of South Korean girl group Fiestar in 2012. She was also a semi-finalist on Unpretty Rapstar 2 in 2015.
Her debut solo single, Foresight Dream, was released on January 28, 2016. Yezi recently made a comeback with new single "HOME," released March 5. We'd like to take this opportunity to thank Yezi and her management for this great interview.
Could you briefly introduce yourself to our readers please?
Hello, I am Yezi!
Tell us how you came to become a performer and artist.
I started doing music because I love to communicate with the fans and tell my own story on stage.
What activities have you been doing lately? Tell us what you've been up to.
I recently wrapped up my activities for my single HOME and am currently diligently preparing my next comeback.
How would you describe your musical sound?
I think I express how I feel in my music and would like to say it's my honest truth.
What song or album do you listen to the most frequently?
I listen to a lot of Billie Eilish's songs.
Who do you admire the most in the world?
My parents.
Tell us who you would like to collaborate with in the future.
It's Billie Eilish.
Pick a color that best suits your music.
It would have to be black.
What's your fav beverage or food?
Ice Vanilla Latte.
What kind of hobbies are you into these days?
Nail art!
Please recommend us anywhere nice to travel in.
I would recommend the Gangneung seaside.
Please tell us about your goals and future plans.
Since I took some time off, I would work harder to make up for those times, and meet up with my fans more often.
Could you say something to the fans?
I am always sorry and thankful to them.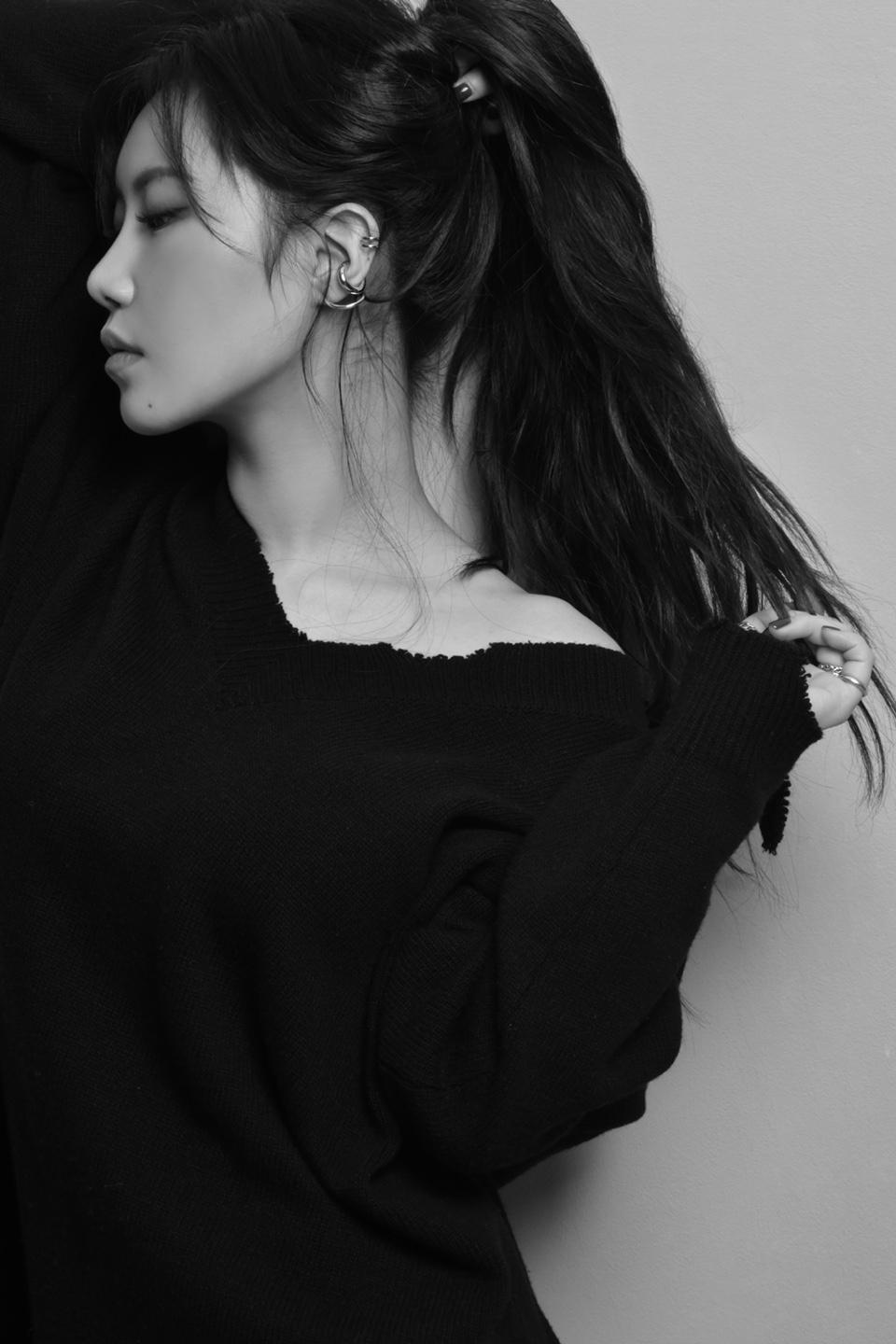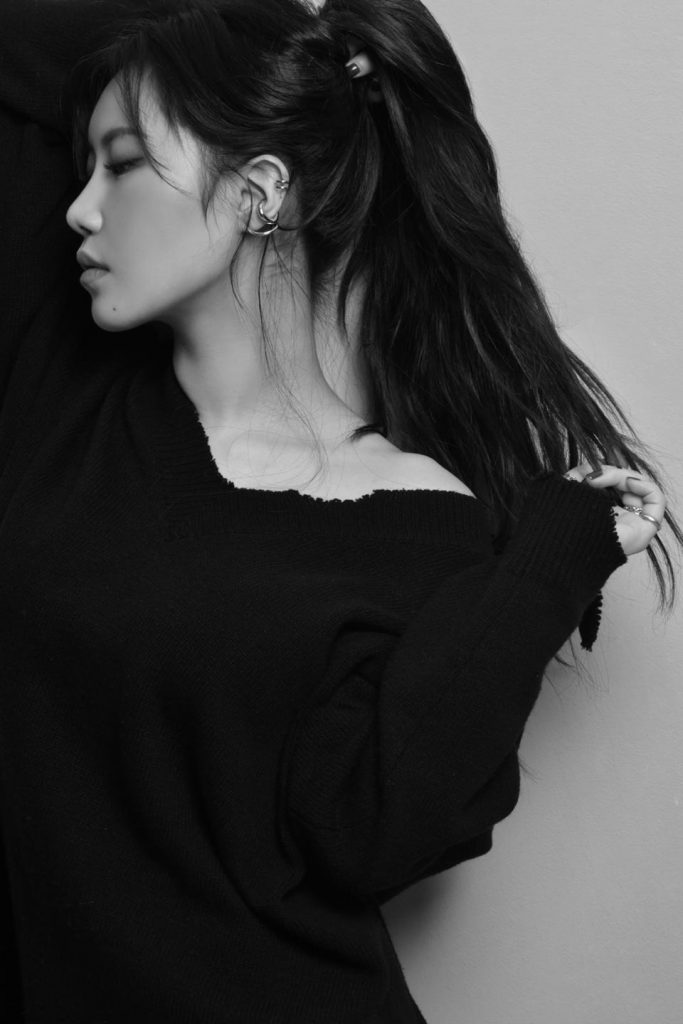 Photo credit: JG Star
–J. Chung.
Related Articles