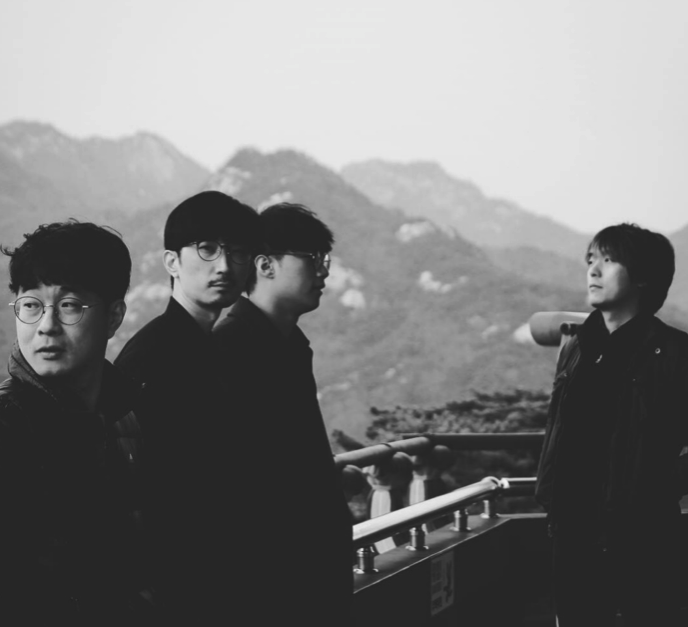 Wings of the ISANG is a 4-member Post-rock band from Seoul, South Korea. The band was featured on the KBS' Top Band Season 2.
For this interview, we wanted to focus on learning their music, how the band's name was created and what their hope and wishes are and so on. And, if you haven't already, we very much recommend you to check out the band's distinctive and quirky rock music and get to enjoy their sound as much as we do. We'd like to thank the four members of Wings of the ISANG for offering their precious time for this great interview and wish them all the very best in all their endeavors. We also hope our readers will enjoy this interview!     
Hello, please introduce yourselves briefly. Did you always want to become musicians since childhood?
Tae-bong: Hello, I'm Kim Tae-bong, the guitarist in the group Wings of the ISANG. Well, maybe not since I was a child, but from the time I entered college and joined a band, I got interested in activities as a musician.
Choong-hoon: Hi, my name is Choong-hoon and I play the drum for Wings of the ISANG. I hadn't realized what I wanted to do when I was younger but somehow, I
found myself on this road!
Min-Kyu: Hi! I play the bass guitar in Wings of the ISANG. I'm Min-Kyu. I actively play all genres of music, in all kinds of music scenes.
I began playing bass in the last year of middle school, and I thought then that I'd have become a rock star like Metallica by the time I'm…well, the age I'm at now.
Obviously, that was far from easy. 
Jung-min: Hello…I'm Moon Jung-min from Wings of the ISANG. I loved music since I was a little kid but never imagined I'd be living the life of a musician.
It had always been a hobby but it was after my military service that I began to look at it as work.
How did Wings of the ISANG become a group?
Jung-min: I was in a band with Tae-bong, our guitarist, since we were 20 years of age. We played thrash metal then, went to the army, finished school and applied for jobs, and took time off our band life. We met sometimes for little projects, and ended up releasing a digital single, containing four songs, in 2006 under the team name of Detuned Radio. We began producing a new album around 2010 and that was when we changed our group's name. In the year after that, we released an EP and became a proper band.
How did you come to name your group Wings of the ISANG?
Jung-min: Our former team name, Detuned Radio, wasn't exactly memorable or easy to pronounce for the Korean public. We personally wanted a more Korean name too, unlike many other bands with names in English. We also wanted to make music that was free, like flying in the sky, and we came up with the idea of Wings.
Tae-bong agreed at the time, but then, everyone around us, when they heard Wings, kept asking us, "What? Wings by Isang?" Yi Sang is also a renowned Korean fiction writer, known for his short story The Wings.
That gave us an idea, because it seemed different as a band name, and we liked the plural meanings of the word Isang (which also means an "ideal" in Korean). In Korean, we write our name as 이상의날개, without any spaces. And we'd like to repeat here, that Isang in our name doesn't refer to the writer, nor an ideal, dream or hope. We wouldn't have chosen this name if we wanted a single, official meaning. We'd like it to be interpreted by each person and that is why we chose it. 
Who influenced you most in your music?
Tae-bong: Personally, I like the feel of bands like Underwears Band and No respect for Beauty, so you could say our sound was somewhat influenced. 
Jung-min: Well, I'm not too sure. If we're talking about the overall sound rather than particular tracks, there's probably no band that influenced that much. One thing I could say is that I've thought hard about making sounds different, and free from typical rock music's dry, raw and meticulously full drive, and other stereotypes. Soundscape-wise, I wanted to express sceneries and images in my mind or head.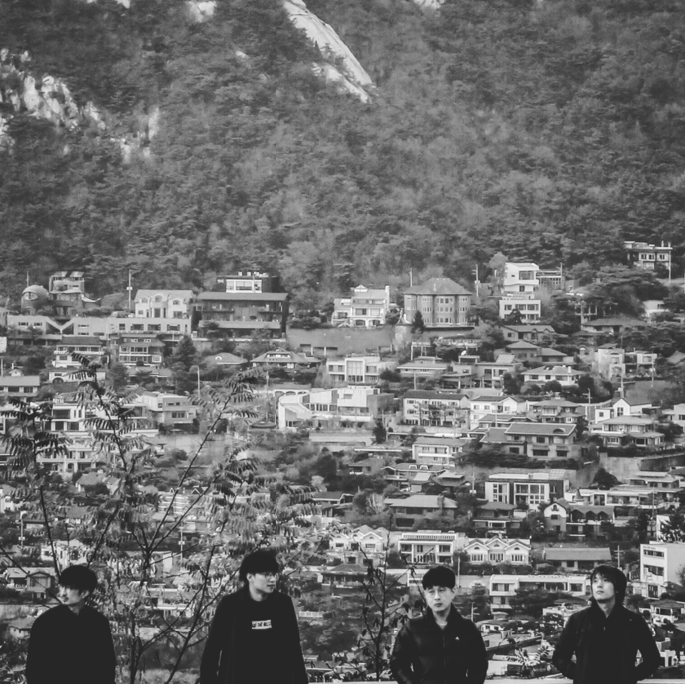 Which song are you the most attached to out of all your tracks?
Tae-bong: The track The End from our EP Lost. It sounds a little dated now but I love the sentiment from that time.  
Choong-hoon: Singles from about two years ago, No Longer Human or Lost from our first album, or Forgotten.
Jung-min: I actually mentioned in our old interviews, that I'm very much attached to Crimson Sky. When I listen to it, I remember the sunset in the Western part of the sky on the day I first had the idea for that song. Looking at the sunset makes me think of life like a panorama, with the hopes for the future and despair crossing each other, and that's exactly like me, on the verge of hope and despair. I wanted to express the feeling of the last flight, taking off from the cliff unto the sunset. Nobody knows the end to that scene. Did the flight reach the unreachable place? Nobody knows.
Who do you look up to the most?
Jung-min: My father and mother, from the moment of my birth and forever.
Min-Kyu: Me, myself.
What are your special skills or hobbies?
Tae-bong: I prefer short trips and fishing, something to change the mood.
Min-Kyu: My skill is the bass, and my hobbies are travelling, watching movies and taking walks.
Jung-min: I'm skilled in remembering people's faces and names really well. I find this skill very useful in life. As for hobbies, I haven't been able to continue sports, but I manage to take a rest in unpopulated locations on my travels or camping. At home, I enjoy a lot of computer games and movies.
What are your best and worst food or beverage?
Tae-bong: My favorite beverage is coffee. My worst is sugary drinks.
Min-Kyu: I like beer and soju, and maggeolli. I'm not too keen on hot spicy foods.
Jung-min: I love seafood, maybe because I was born by the seaside. I always prefer it to meat. There's no worst food or drink for me. I'm not particular.
Where would you recommend a foreigner to travel, in Korea?
Tae-bong: It would have to be Seoul, or Jeju?
Min-Kyu: Jonglo, where the past and present coexist!
Choong-hoon: I recommend the live concert halls at Hongdae!
Jung-min: I personally like Sokcho. I have many memories there as a child. And I always recommend the Mount Seol-ak, where you have the tremendous mountain and the East sea, to everyone.
Where would you like to play music in the future, thinking globally?
Tae-bong: Anywhere our fans wish to see our performance, regardless of country or location..
Min-Kyu: I want to tour Europe!
Choong-hoon: We'll go anywhere that wants us. Personally I want to play in Northern Europe.
Jung-min: We love and feel thankful wherever we are wanted. We can play anywhere with passion, when there are people to listen to us and feel with us.
Thank you for your precious time! Please share your plans for the future and add a nice message for your fans.
Tae-bong: We thank you so much for listening to Wings of the ISANG, in Korea or abroad. We wish to be able to play live on stage, face to face with you guys, in the near future.
Min-Kyu: I'm so thankful that many people like our music. I'll keep working hard to make good music, enjoying myself with the other members. Please keep an eye on us. Thanks!
Choong-hoon: We are working on our official second album, and the little delay is due to our wishes to make better music. We're working hard on it!
Jung-min: It has been enjoyable, doing an interview in a long while. It's been three years since our official first album and we're working on the next one. We're taking so much care that it's a little late. I'd say we've done about 70~80% of the tracks, and hope to see it done by next year! I'm hoping to see you all at concerts someday. Thank you!
–J. Chung.
Related Articles