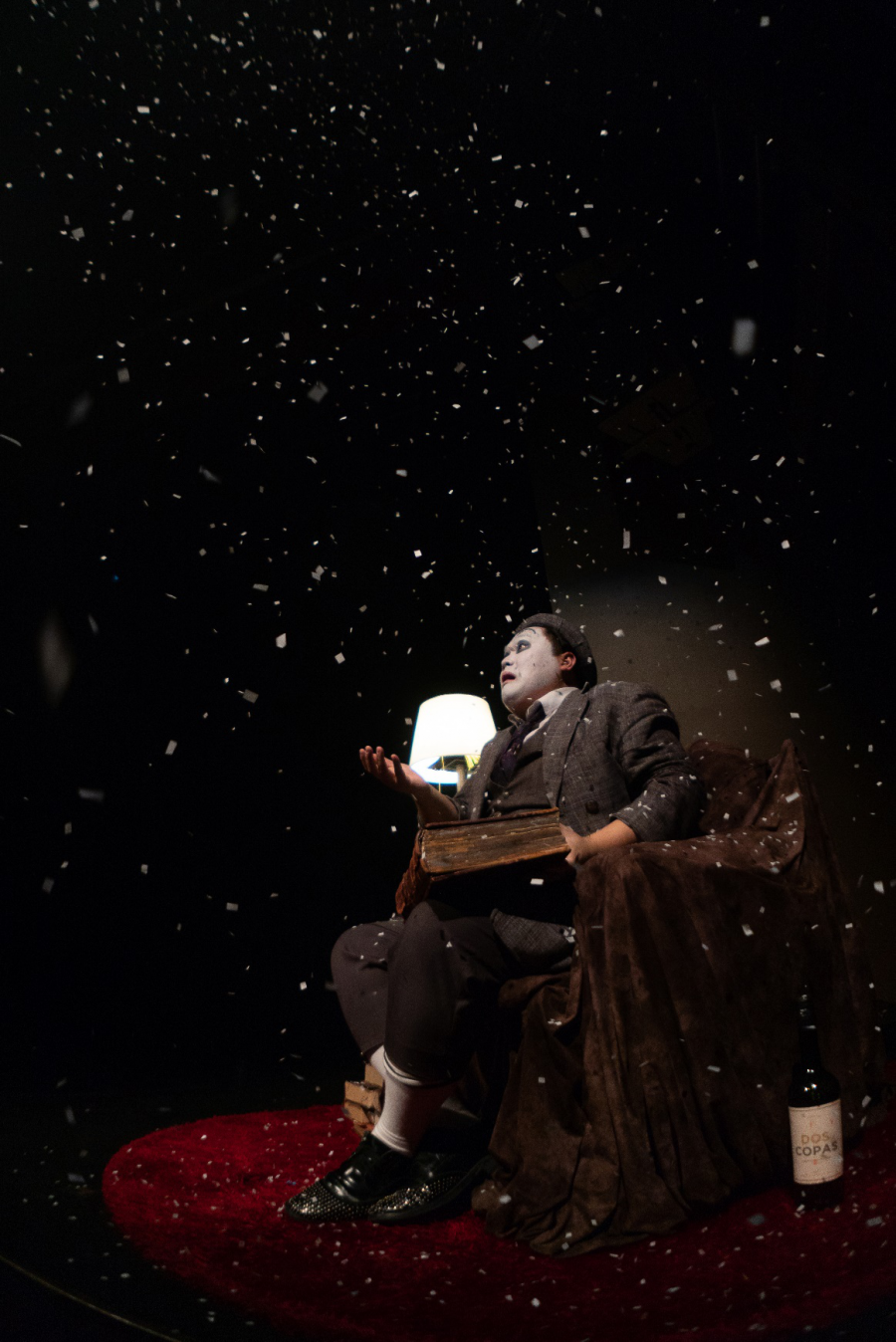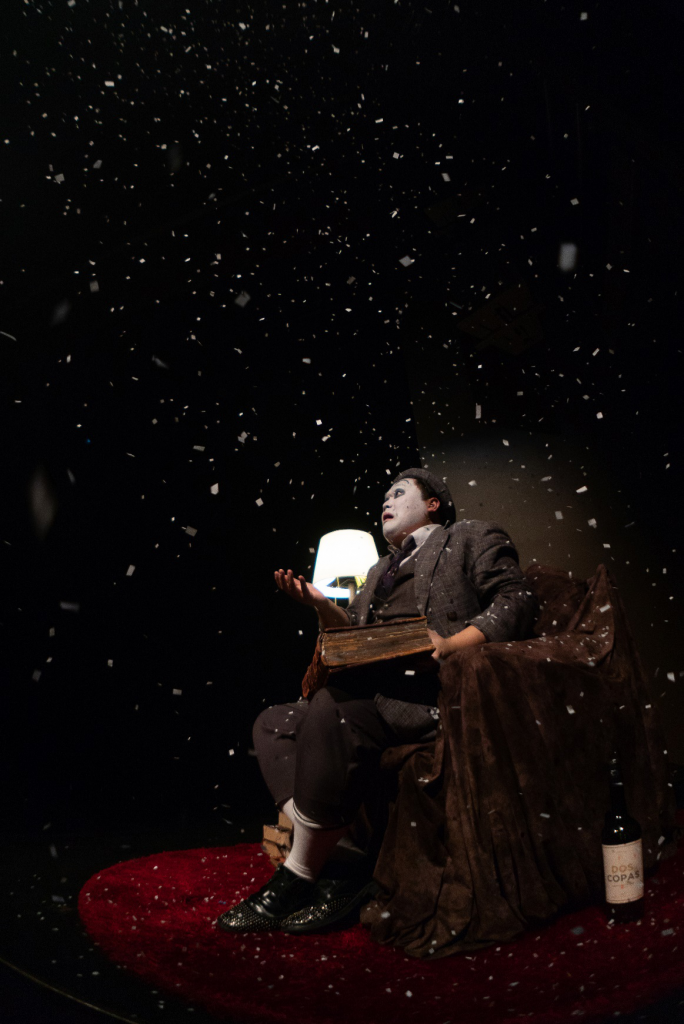 Hello? Thank you for your time. Please introduce yourselves to our readers.
Jeongseok Moon: Hi, I am Jeongseok Moon. I am a trickster at Gruejarm Production's SNAP performances.
C.S Choi: Hello, I am C.S Choi, and I am trickster at SNAP.
Yeongmin Lee: My name is Yeongmin Lee and I am a trickster at SNAP's performances.
Ted Kim: I'm Ted Kim (Taewon Kim), a magician with a role of a dreamer in SNAP.
Tell us how you all chose your current jobs?
Jeongseok Moon: I watched a magician perform on TV when I was little, so that's how started learning magic tricks and I'm still at it to this day.
C.S Choi: I used to love playing online games when I was in middle school, and there was a day when I couldn't get connected to play. So, I surfed online to search for something to do, then came across a magic show by pure chance.
Through the video, I learned a trick to make a coin disappear and showed it off to my friends. Of course, I was in no way a professional but the reaction I got from them was quite sensational. From then onwards, I was called a magician at school and soon got really immersed in doing magic. And as you can see, I'm now a magician.
Yeongmin Lee: I am not really the type of person to stick to just one thing, but magic is the one thing I've stuck to this day. I think I chose this as my profession, because I love magic tricks and making other people happy.
Ted Kim: I first got interested in magic tricks from my junior at the military, and when I was discharged, I felt the craving to try it for myself after watching a community magic show, and that's how I got to have this job. I even postponed going back to school, and was so immersed with magic, that I didn't even get to go back.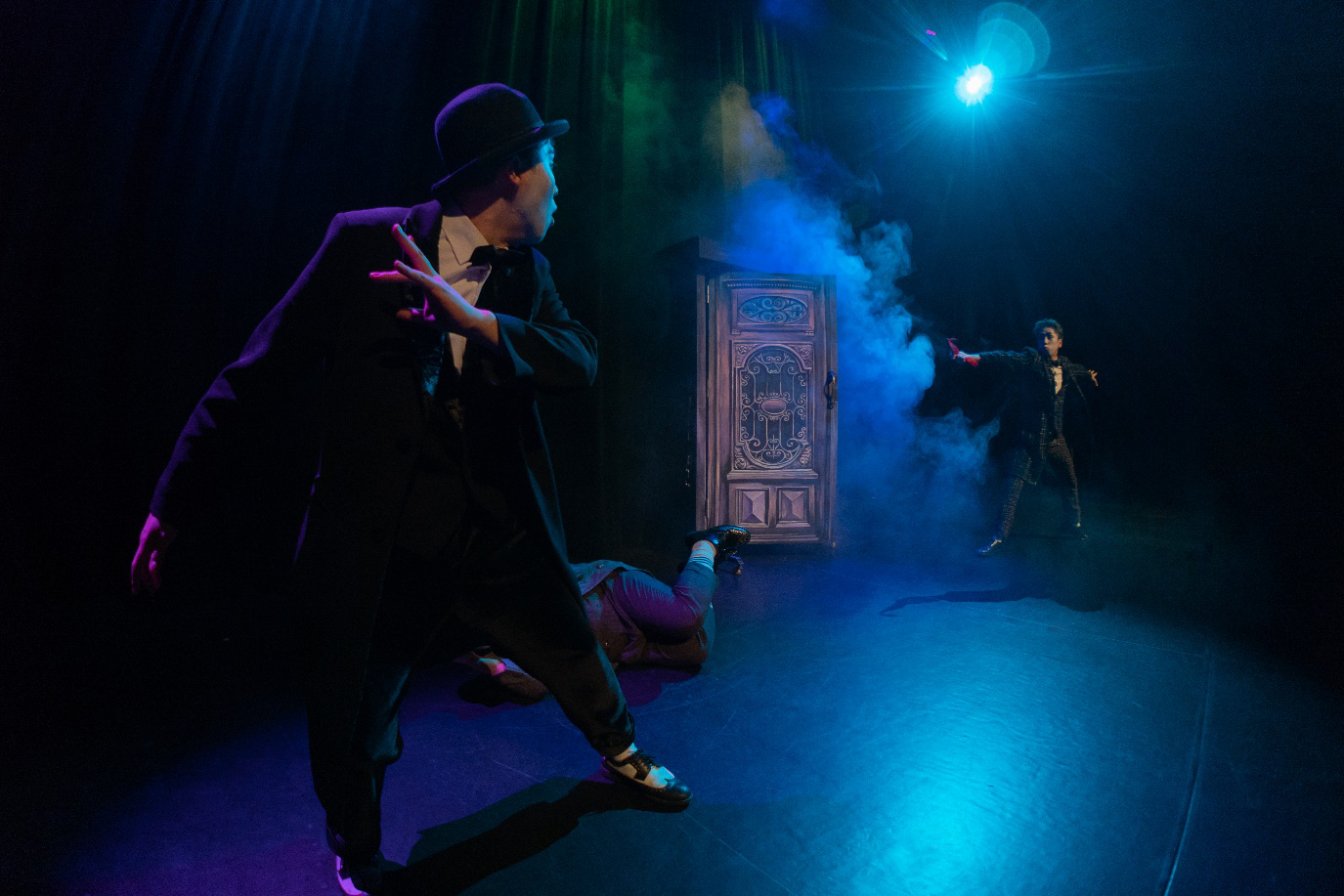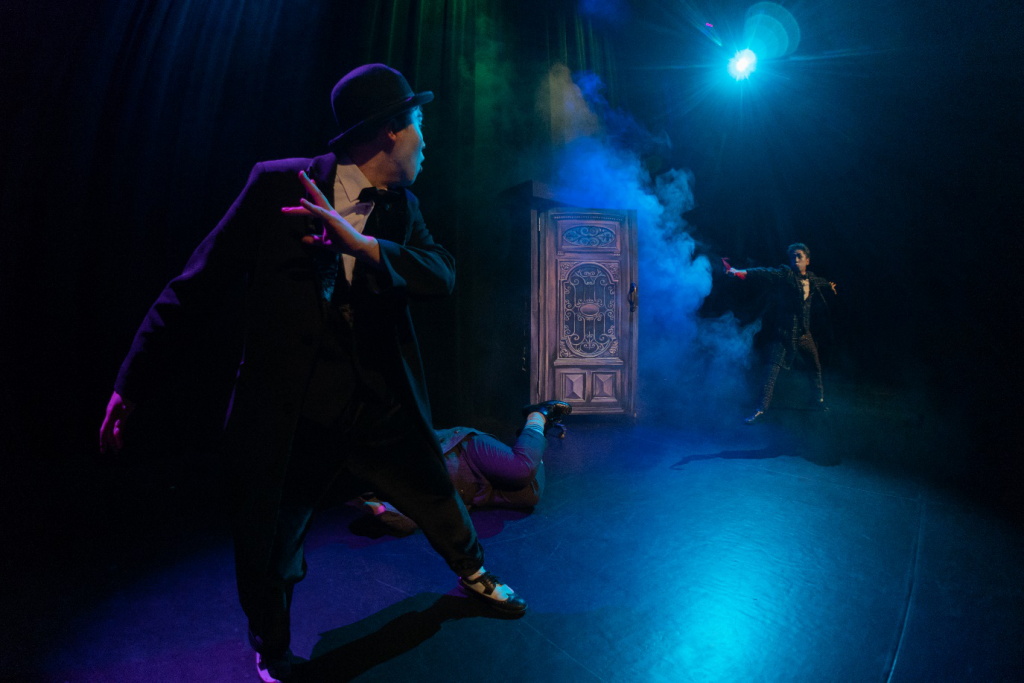 Share with us what your daily schedule normally looks like. What is the first thing that you do when you get up?
Jeongseok Moon: The first thing that I do is, check the list of things to do that day. I normally spend the day by setting up performances and practicing.
C.S Choi: I usually start the day off by stretching. Then I have a light breakfast. I've learned to look after my body when I have to perform. As the first schedule, we have a meeting at the company and I do the work for the day.
Yeongmin Lee: Because I am handling work related to events, as well as the performances, I'm in charge of the preparations according to schedule. The first thing that I do when I wake up, is stretching.
Ted Kim: I take a shower first. I think up ideas about magic tricks when I'm showering.
What makes you feel the most content and rewarded?
Jeongseok Moon: I feel the most content when I see the audience looking happy while we're performing.
C.S Choi: We have a photoshoot with our audience when the show is over, and I feel the most rewarded when they come up and say that they've really enjoyed themselves.
Yeongmin Lee: I feel so rewarded when the audience seem truly happy and cheer us on when the show's over, as we're taking photos with them. 
Ted Kim: When we implement a new idea on stage and the audience react positively to it. Then I feel complete bliss and joy through that experience. I think because of that kind of ecstatic feeling keeps me performing on stage.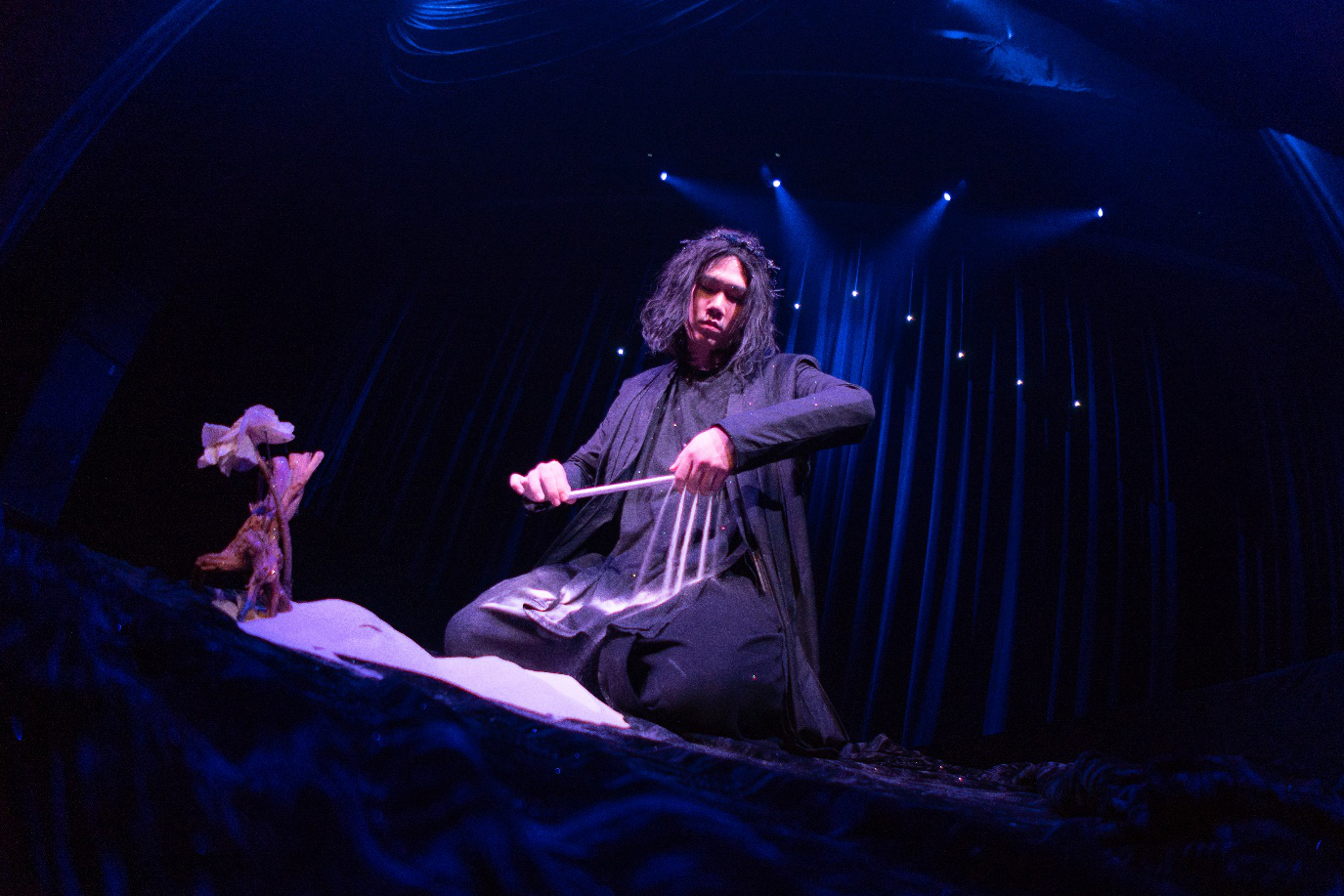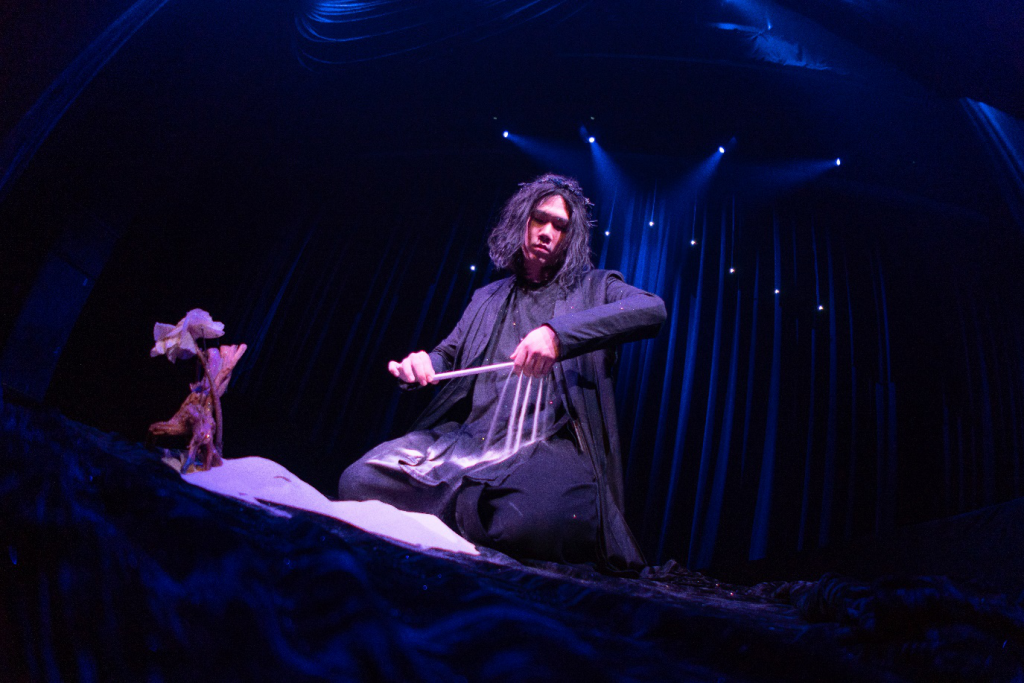 How do you deal with the nervousness or anxiety before or during performances?
Jeongseok Moon: I feel incredibly nervous when I am about to hit the stage. The way to resolve the issue is to let the time pass by and the performance to start, then naturally, the nervousness will go away, lol.
C.S Choi: To tell the truth, there is no reason to become nervous before stage. You just don't have the strength to be nervous. If you set your focus, then you won't be nervous during the performance. I do something called an image training, which is I what I do before going on stage, and it's really great to relieve nervousness. I feel people get nervous when the feeling overcomes you. Then you can imagine yourself much bigger than the feeling and it won't make you feel nervous anymore.
Yeongmin Lee: I listen to song that I like or joke around with my co-workers to release any nervousness.
Ted Kim: I keep reminding myself that I get on stage to make people happy. That kind of helps me to calm myself, I think. I think of my families and friends too.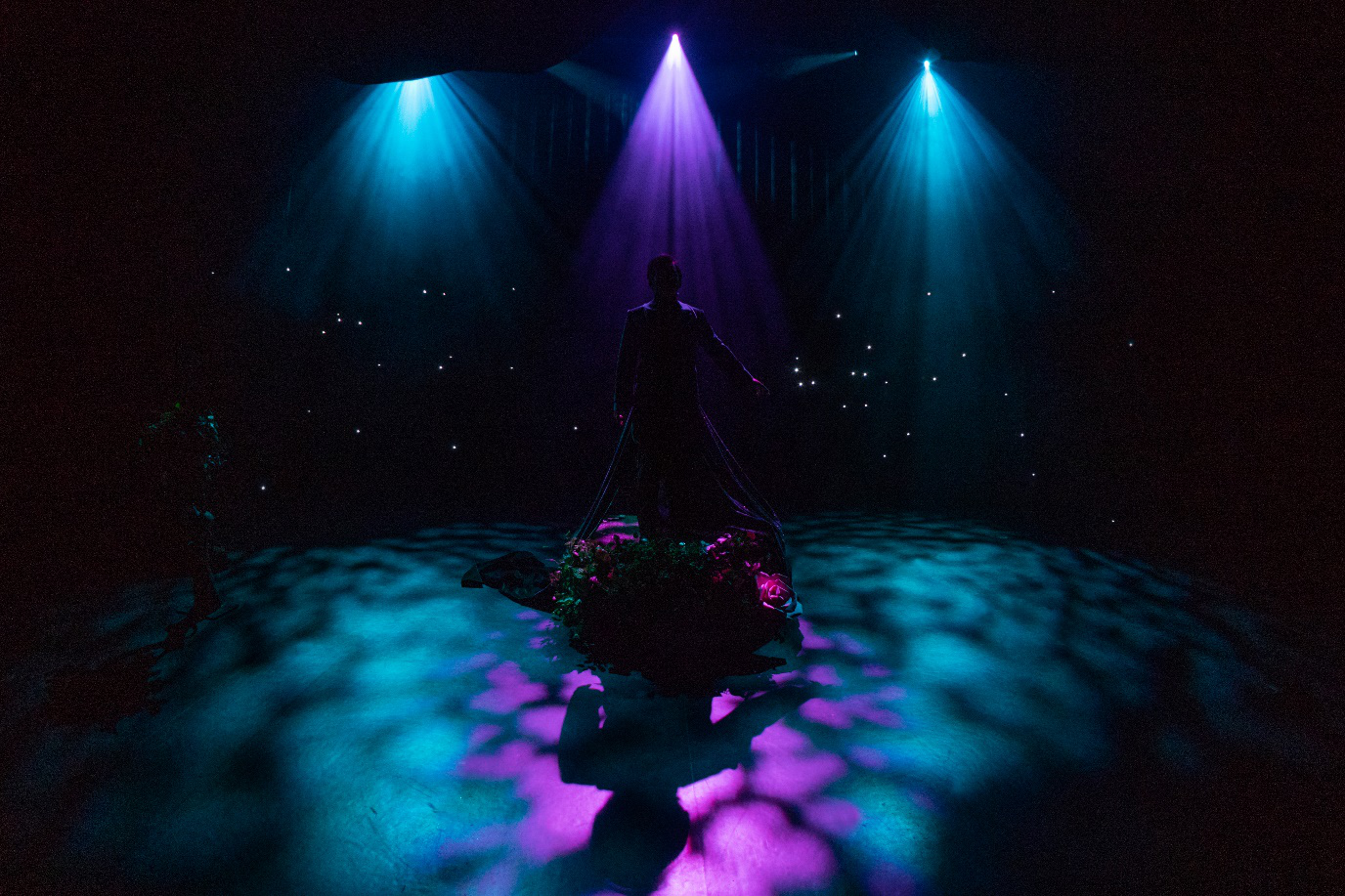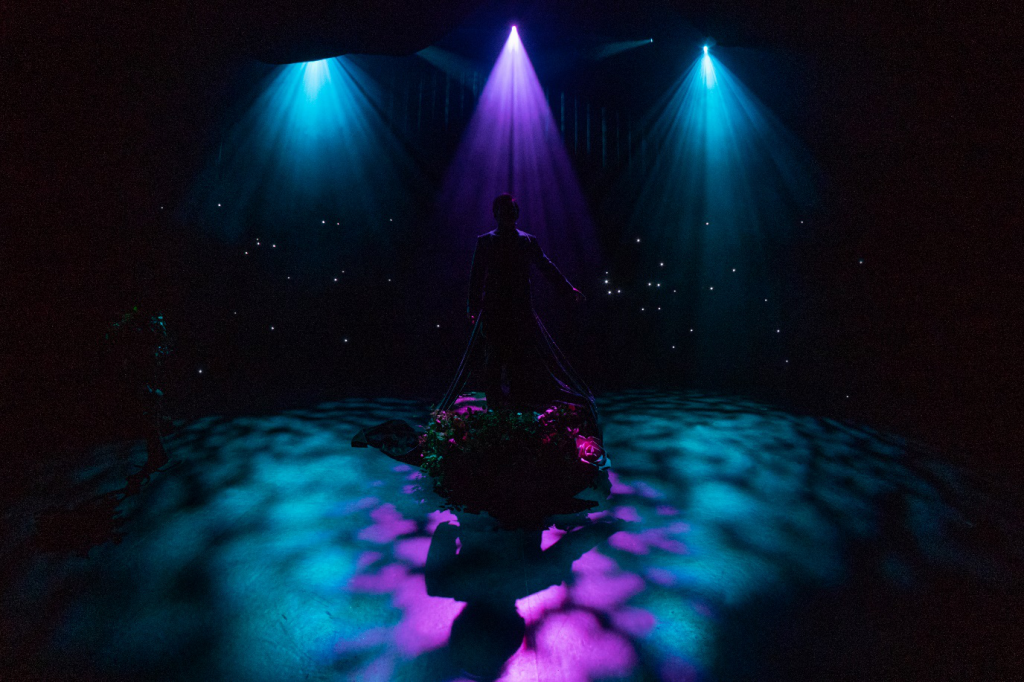 What are your interests or specialty?
Jeongseok Moon: I'm great at random dancing.
C.S Choi: I'm good at concentrating and focusing on one thing. 
Yeongmin Lee: I like to mimic people's unique characteristics or behaviors a lot.
Ted Kim: I love photography and editing, so I like to retouch and photoshop photos. I think it's like producing new images related to magic tricks that never existed before.
What do you like to do for leisure?   
Jeongseok Moon: I don't have a specific hobby, but I'm thinking of starting my own YouTube channel.
C.S Choi: I recently got interested in recording videos and producing, so that's what I've continuously been doing.
Yeongmin Lee: I love taking photos of great scenery or just great images in general.
Ted Kim: I watch movies, or draw pictures on my tablet PC that someone gifted me.
Tell us about any books, musicals or films that you've enjoyed recently.
Jeongseok Moon: I recently watched Shutter Island, starring Leonardo DiCaprio . Because it has a twist at the end, I can't tell you the details of the film but it was really well-made. If you haven't already, please watch it! 
C.S Choi: I went to watch the Harry Potter musical while we were in Broadway for our performance. I thought the show had a good mix of both theatre and magic.
Yeongmin Lee: When I was in Las Vegas, not too long ago, I enjoyed Le Rêve – The Dream. It was a circus performance that told the story of both acrobatic fantasy world and our world.
Ted Kim: I watched Parasite and Joker recently, and for a while, was not able to forget it. I would repeatedly play the scenes in my head and discuss the films with acquaintances.
Who would be your favorite musician or artist?
Jeongseok Moon: Michael Jackson. He's phenomenal.
Yeongmin Lee: I really love Park Hyoshin.
Ted Kim: I like Noel and TWICE. I love the tender and emotional vocals from Noel, and the energetic power of TWICE. I think I get kind of emotional healing when I listen to the band's music. I also like Michael Bublé. Whenever I am restless from performing overseas, I listen to a lot of his songs like HOME, and it has been quite consoling to me.
Where do you think is the best location to travel in Korea?
Jeongseok: I like Jeju Island the most, which is also my hometown. It's truly beautiful and peaceful; the food there is fab too.
C.S Choi: I wouldn't know that since I've never actually travelled around Korea before.
Yeongmin Lee: I personally feel that it's Busan.
Ted Kim: I recommend Daegu, which is my hometown. If you're a foodie, it'd be great if you visit the meokja alleys for various eateries. But try avoid visiting during the summer, haha.
What do you think you'll be doing in 15 years-time?
Jeongseok Moon: If things continue to be great as it is now for SNAP, we'll be touring the world in 15 years.
C.S Choi: I think that I would have my own family and enjoying myself doing the work I love with the people I love. 
Yeongmin Lee: I think I would be on stage and performing to the audience, like I am doing currently. 
Ted Kim: I am not certain if we would be capable of performing as energetically as we're doing now, but the best future for us would be on stage. We would probably be doing something very creative, which is what I enjoy the most. That's the reason why I am doing magic. I want to do creative activities until the day I die – whether it's related to making videos or photography, who knows?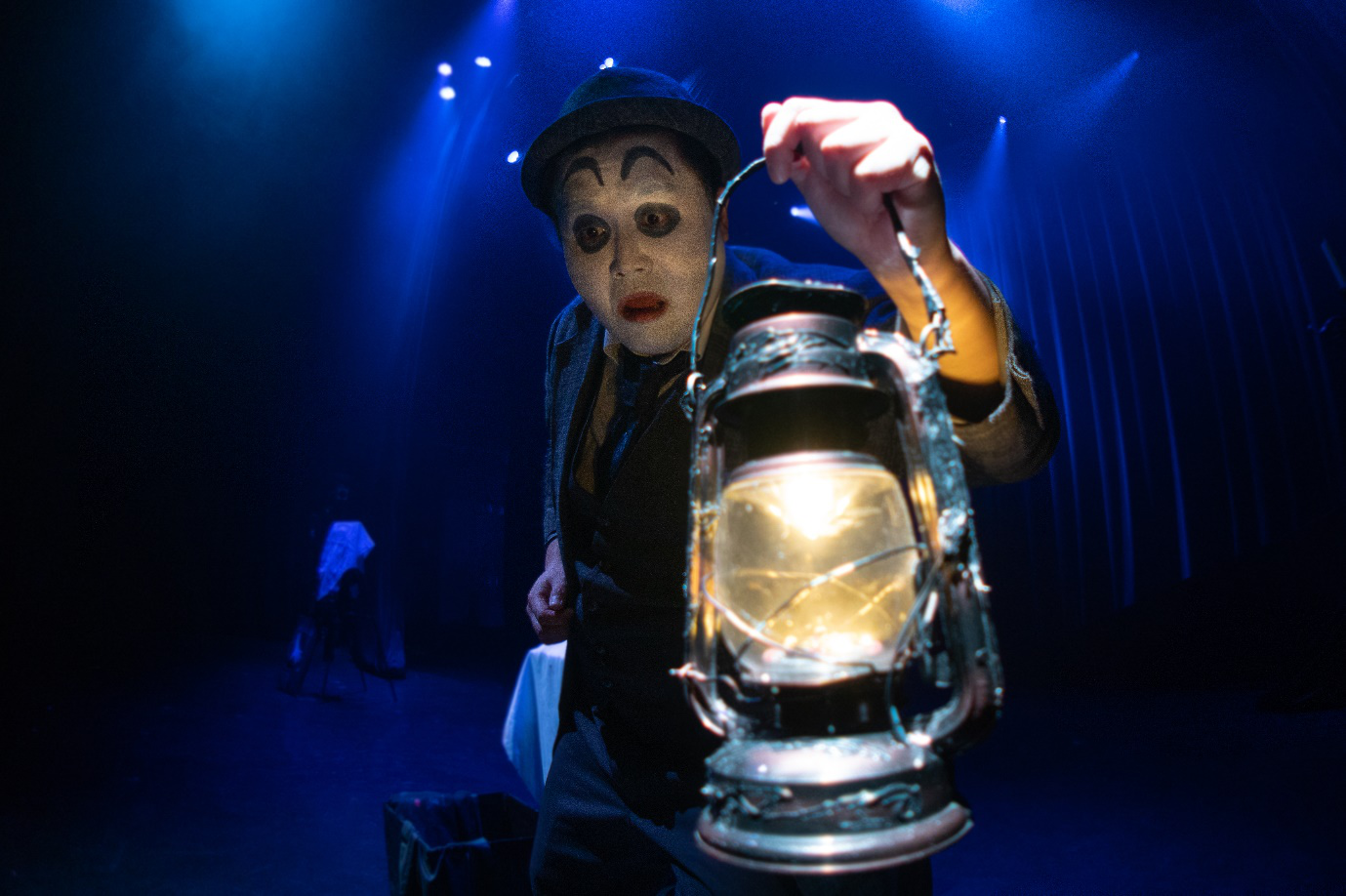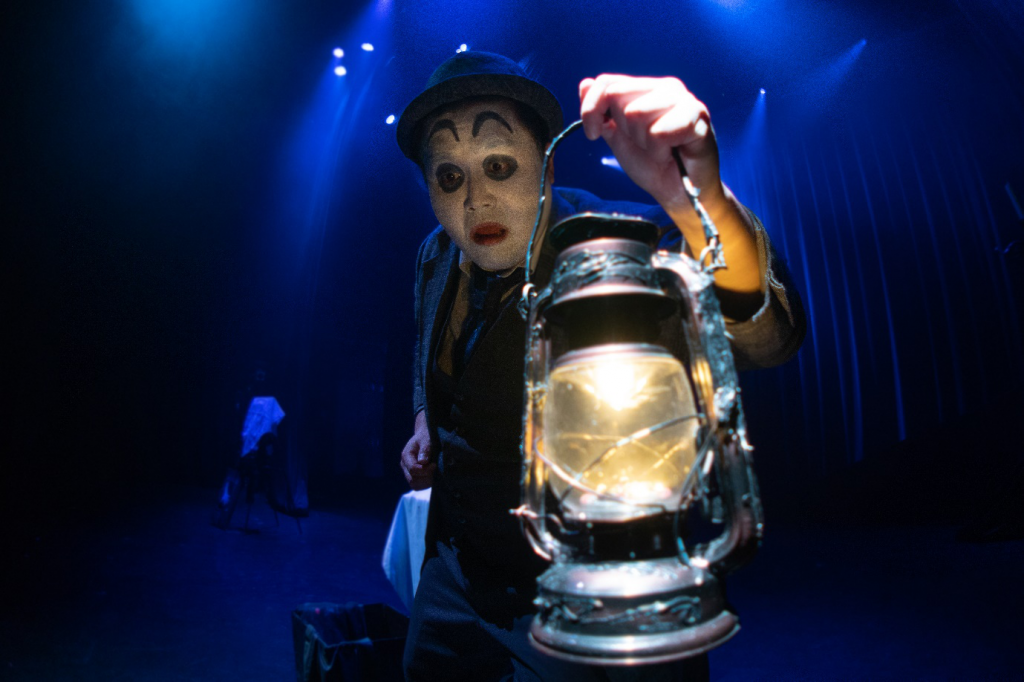 Do you have any advice for people who wish to take up the same careers as yourselves?
Jeongseok Moon: It's actually much harder than it seems. I hope only the people who are capable of enduring the weight of it all, would take up this career.
C.S Choi: I think it'd be great to keep enjoying what you do and keep evolving. 
Yeongmin Lee: If you love myself, love your work and the audience, I think that you would become a better person, as well as a great performer.
Ted Kim: It's definitely not a simple task, to be on stage, I mean. The stress and stuff will get to you to on some days. Sometimes, you don't earn enough. However, I chose to take this route because too much thoughts would actually cause more confusion. Since I took up this job, I wondered to myself, what my uniqueness is from other people. If you get the answer to that question, that will find you the key for you to perform on the stage. Let's all keep it up!
What are your hopes and plans for the future?
Jeongseok Moon: I am still learning new things every day and gradually developing myself. I will do my utmost to continue on that way, and wish to teach others what I've learned myself.
C.S Choi: I will do my best to become a better person and performer in the future.
Yeongmin Lee: I wish that I would be able to do the things that I love with the people that are precious to me, and not fall ill or faint.
Ted Kim: I want to be able to do more productions than I've done before. It's my dream to be a performer that can capture the audiences' minds in a positive way. It's such a bliss to be a performer that can touch and move people's emotions, and I will do my utmost to be a performer like that.
–J. Chung.
Related Articles