Oh Min has been a dominant driving force in the Korean hair industry as the top hair designer and beauty director, for the last few decades.  Since 1984, Oh has worked and directed over 45,000 major fashion shows and events in Korea and various other parts of the world. Oh has worked with the world's most prominent designers, actors, models and K-pop idols.
For this KCrush interview, we wanted to delve deeper into Mr. Oh Min's fascinating career to discover how he landed his first job in this industry, learn about his fashion insights and so much more. We expect this will be an interesting article for our readers, especially for those wishing to pursue a career in this field. We would like to express our gratitude towards Mr. Oh for offering his precious time in providing us with a great insightful interview. It was such a pleasure meeting him in person and we wish him all the best in his future endeavors. Thank you!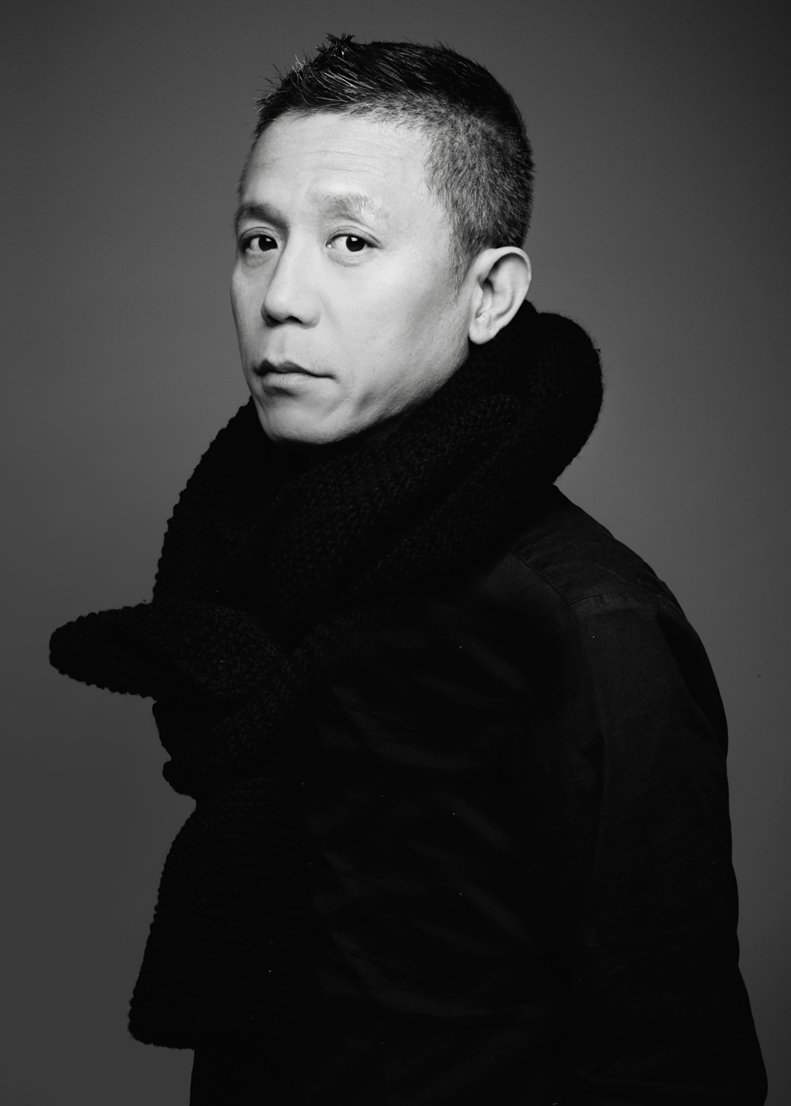 *Would you briefly introduce yourself to our readers?
Hello, my name is Oh Min.
I am a beauty director currently in charge of the hair styling at various fashion shows including Pret-a-Porter Busan, Daegu Collection and Seoul Fashion Week.
*How and why did you initially get into the hair styling industry?
This all came by chance. In high school, I was a vocalist in a rock band and very focused in performing and making music.
My band members and I were preparing to compete in the annual University Song Contest which was really popular at the time.
Since we were serious about music, we decided to earn some income by starting our own food store in order to produce better music.
One day, as I was serving a customer, I accidentally splashed food on his outfit. Since I was fully responsible, I immediately apologized in the best way that I could.
The customer then told me he was running a hair salon business nearby and asked me if I'd consider working for him.
At the time – which was the early 80s – it was almost a taboo for a male to work at a hair salon for only female clients. It was literally unheard of. So obviously, I refused.
A few days later, the hair salon owner ordered six bowls of ramen to be delivered and none of us in the band wanted to do the delivery.
We ended up playing rock, paper, scissors to decide which one of us would go and because I lost, I ended up being the one making the delivery to the hair salon.
And I guess, the rest is history.
*Why do you think you were offered the position at the time?
I was told much later on that the owner appreciated how polite and sincere I was when I apologized about my blunder.
In those days, they preferred petit people working at hair salons because it might intimidate the female clients if a tall and robust male was to cut and style their hair.
I was quite small in stature back then, so I think he thought I'd be appropriate for the job.
*You've directed thousands of fashion shows and events so far in your career, which show stays on your mind the most?
I've worked at over 4,500 fashion shows thus far. Each fashion show or event that I've covered in the past, has been very special to me in their own way.
Because these shows are live, everything needs to be fully set and ready to go.
I've worked on various events and shows for Seoul Collection, Seoul Fashion Week, the opening of the 2012 London Olympics and collection shows in numerous countries and those kinds of shows have been very memorable.
Also, when I worked with the French haute couture fashion designer, Jean-Paul Gaultier and international models like Carmen Cass and Karolina Kurkova were also special.
The most memorable events and shows for me – regardless of the scale – are where myself and my staffs are appreciated for our hard work and dedication.
Recently, I did 65 shows in just 5 days at DDT in Seoul. We held continuous meetings with the designers for the past month and I put in my utmost for all every show that I do.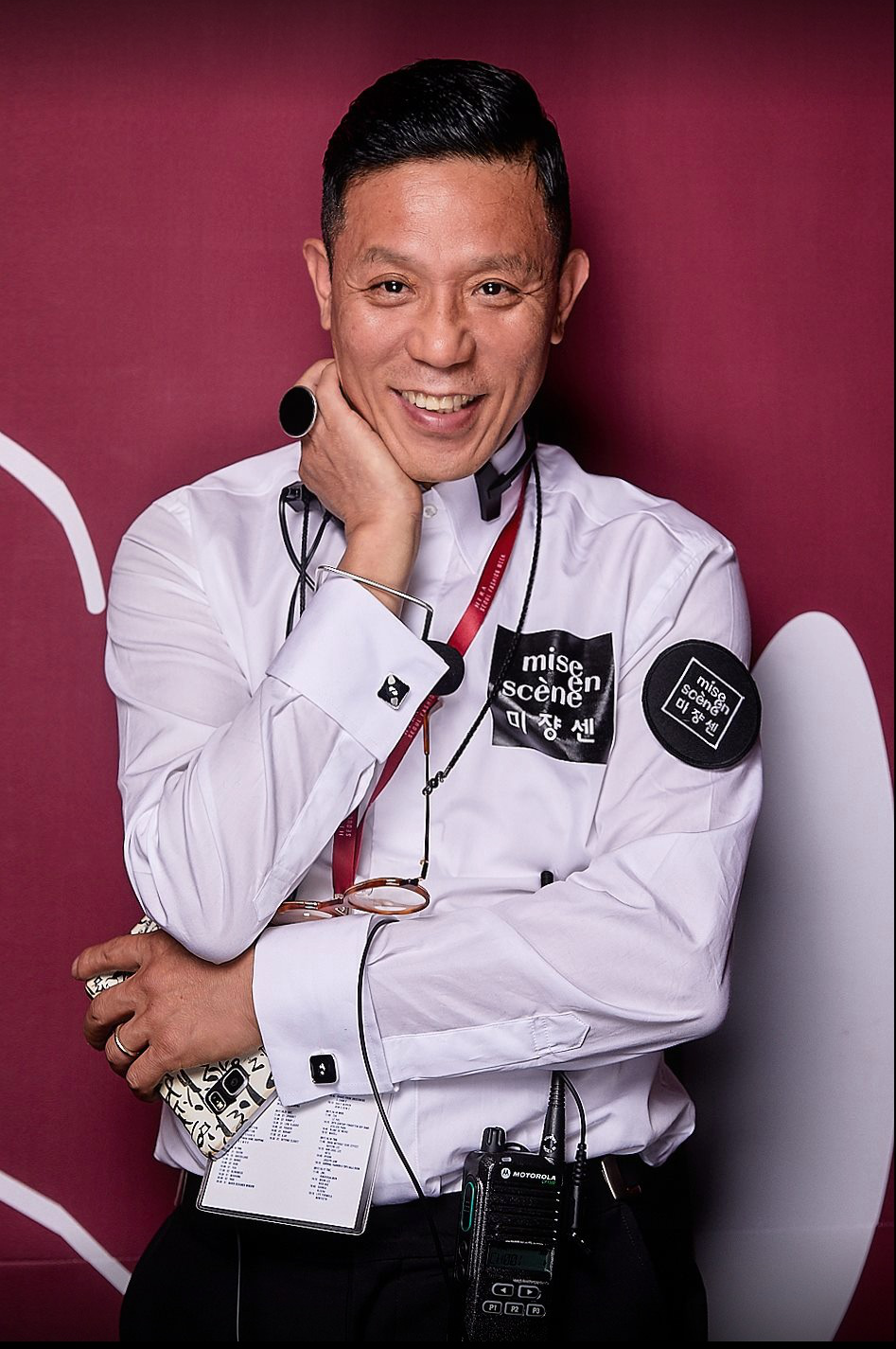 *What is it like to work with the prolific Korean fashion designer, Lie Sang Bong for so many years?
Mr. Lie Sang Bong knows how to respect the artists he works with which is something that I think very highly of. He has mentioned me in his book, "Fashion is Passion" as well.
In the past, we've quarreled a lot because our differences in opinion and direction, but since we've worked with each for many years, we now know how to communicate without even having to be verbal. I can't work with him as much as I did in the past due to my heavy schedule but I am still invited to direct all of his important shows and projects.
I worked with him for the cultural program "All Eyes on Korea," for the London Olympics in 2012 and the attires are donated to the Victoria and Albert Museum which was very memorable.
I also have utmost respect for Mr. Lie because he oversees everything that represents him.
*What kind of qualities should a person have to work in the hair or fashion business?
The beauty industry has evidently changed over the years. It's no longer just about providing a good service of cutting someone's hair.
You need more than just a good technique to be considered a good hair stylist, these days.
This is why I encourage my employees and students to learn about subjects that may not be related to just fashion, in order to improve themselves and expand their horizons.
Nowadays, you also need to be able to promote yourself and your work; being savvy on the social network is very crucial too.
Because of the majority of the hair stylists work in salons and cover repetitive schedule – it is important that the person knows to relieve stress while working in a limited amount of space.
The person also really needs to know how to work on self-improvement and have an entrepreneurial mindset.
*You've worked with so many fashion models from all over the world. Who stays in your mind the most?
I think the preference for the types of fashion models tend to change depending on the era.
There is a Korean model called Yang Ri Ra and when I first met her, she seemed to be incredibly hard-working but she was always unlucky when it came to landing jobs after the last stage of her audition. I found that a pity since I saw a lot of potential in her.
One day, I got fed up with seeing her in her plain bobbed hair so I told her bluntly that she needs a change. She replied that she wasn't allowed to cut or alter her hair without the consent from her management company. I persuaded her to trust me and sent her along to one of my employees who gave her the haircut that she has today.
From then onwards, Ri Ra is considered one of the top models in Korea. She still thanks me to this day and contacts me frequently.
*What do your children think about your profession? Would you be supportive if they wanted to get into the hair industry?
My daughter is into art and sometimes expresses that she wants to do what I do when she's older because she's seen me in action and is aware that I am in charge at fashion collections and shows.
At times, she tells me that she wants to become a hair stylist and I ask her what kind she'd like to be.
Because there are two different professions when it comes to hair styling in Korea; being a director at beauty and fashion shows like myself or styling people's hair at salons.
Being a beauty director may seem like a glamorous job but it's never an easy thing to work at fashion shows which are always done live.
At one point of my career, I did up to 300 fashion shows per year – along with all the promotions and shooting for catalogs as well.
And at the Seoul Fashion Week recently, I worked on 80 fashion shows in 8 days.
Some may call me crazy, but I enjoy the work even if I get deprived of sleep for months to plan and organize the shows ahead of time.
You really need to put your all into do this kind of work, so I'd be very supportive of my children on whatever they choose to do, if they are ready to commit themselves.
*How would you describe Korean beauty and fashion trends? How does it differentiate from other Asian countries, in your opinion?
In the past, Koreans preferred to wear a lot of "white" and clean attire and we also have what you call a "bathing" culture that will differentiate from many other Asian countries.
It's also true that Koreans have a special tendency to rush things, so that everything will move on faster or enhance within in a short amount of time.
Koreans generally love making changes and improvements.
This ideal also applies for the beauty and fashion trends in Korea. I think Korean hair technology surpasses that of Japan because of such traits.
We don't like to linger too long on one look or trend and we crave to move forward.
*What do you think is the hair trend for 2018?
We try to avoid any styles that may seem too unnatural that shows no individualism or diversity.
We developed two different styles of finger waves that look very natural and wouldn't seem like you've just stepped out of the hair salons.
Being natural is timeless.
*What do you like to do in your free time?
I enjoy sports that require a lot of speed, like snowboarding and water skiing. (Even though I've gotten myself into several accidents before.)
I spend much of my free time with my children because I am away on trips a lot for work. Since I'm near Namsan; I jog and do a lot of cardiovascular exercise too.
*Are you content with what you're doing right now?
I am ever so happy and content with what I'm doing currently.
I'd definitely be doing the same thing even if I get to live all over again. Not as a regular hair stylist but as a director.
I get to travel the world and doing what I love to do so I can't ask for anything more.
*What are your plans for the future?
I have my own brand of sunglasses recently released, in my name.
I took part in the designing and the great thing is that the eyewear can pretty much suit all types of facial shapes and for both gender.
Because these products are made of titanium, they won't cause negative effect on the skin and you can wear them all day long and not feel burdened by the weight.
These will be available in most department stores in Korea.
Another project that I am very excited about to share is…
I'll be working as the beauty director in an upcoming Korean drama called, "Different Dream" starring the Korean actress, Lee Young-ae which airs in 2019 in commemoration of the centenary of the establishment of the provisional Korean government during Japanese colonial rule.
The series will be shot in Mongolia, Shanghai as well as in Korea. I will be taking all my people with me to those countries since this will be a huge project, there will be battle scenes and much work will be required.

*Do you think the future is bright for Korean fashion and beauty?
I think there is so much that K-Beauty hasn't been able to show as of yet, but we need to be mindful to fully establish ourselves in the fashion industry.
Currently, the Seoul Fashion Week is doing its best to get into the top 5 Fashion Week. (Right now, the "Big 4 Fashion Weeks" are New York, London, Milan and Paris.)
Since I am in charge of the entire Seoul Fashion week as the beauty director and I see that role as setting the trend for Korean fashion.
I see limitless room for improvement and development, so to answer your question, the future for Korean fashion and beauty is promising.
— J. Chung.
#KoreasFirstBeautyDirector #OhMin #fashion #koreanfashion #koreanbeauty #SeoulFashionWeek #CEOofLovelyandBeauwork #OhMinPerfume #OhMinSunglasses #OhMinHairDesigner #LieSangBong #AllEyesOnKorea #2012LondonOlympics #DifferentDreamKDrama #beautydirector #kcrushinterview
4 responses to "KCrush Interview with Beauty Director & Hair Designer, Oh Min"
Related Articles