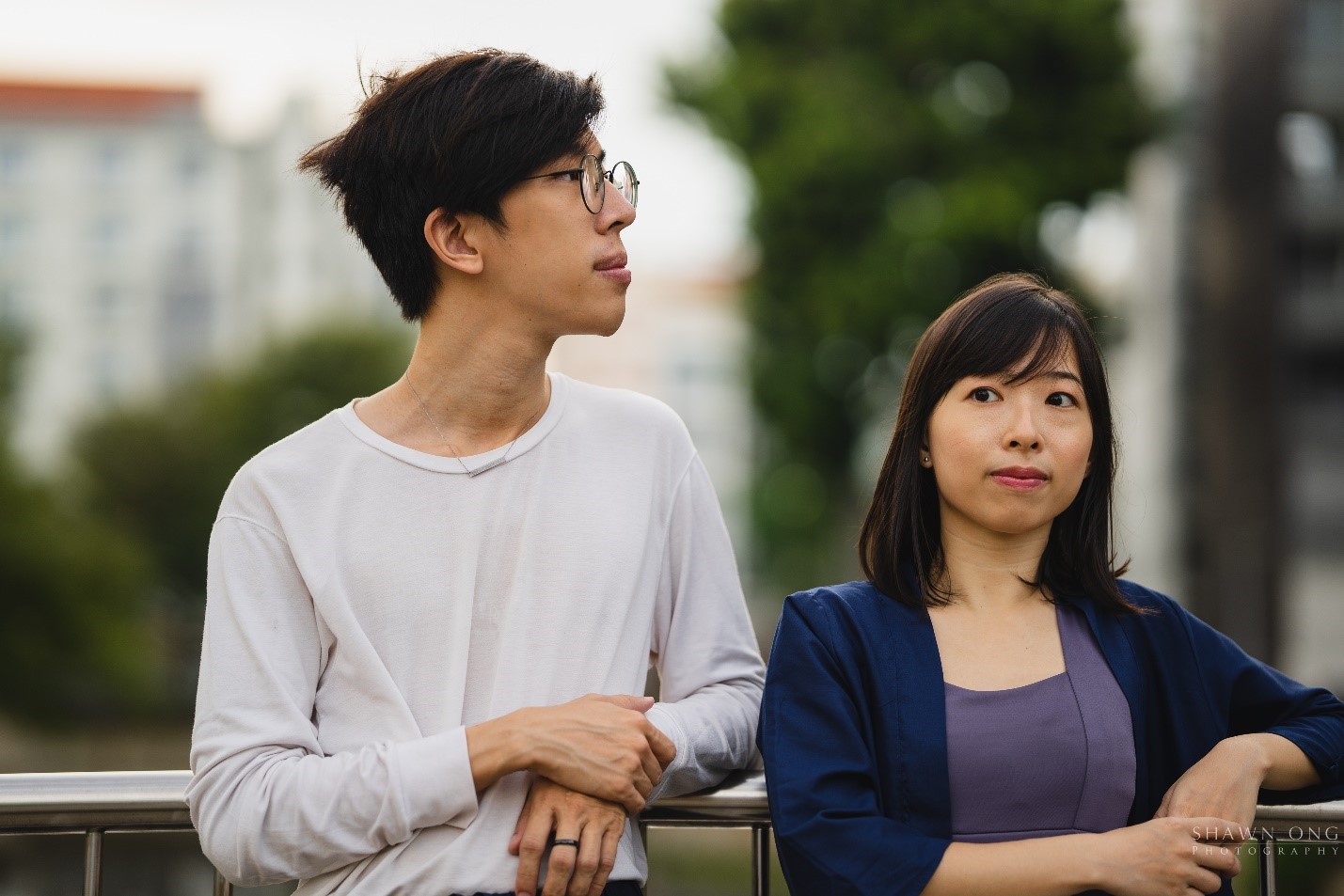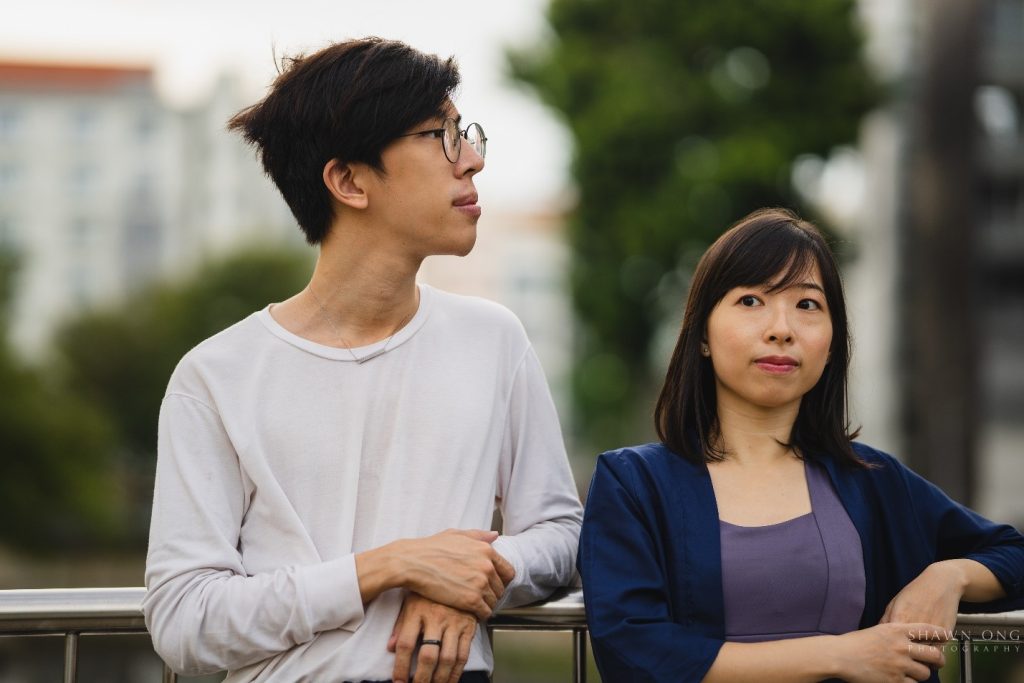 When it comes to music I am always after a little bit of innovation, musicians who take creative risks and are in a way doing their own thing. I recently found such a music group in Altoduo. Based in Singapore, the duo combines chillhop, math-rock and new age. They have worked on projects with artists around the world in the US, Germany and Singapore. Altoduo has performed at Singapore Esplanade's venues. They were also invited to the F1 Grand Prix in 2022. Altoduo first hit the music scene with their debut EP "What Nobody Asked For" in 2020. They just recently released another EP this year called "Jiak Simi (What Shall We Eat?)." Their music very much takes you on such a relaxing path and allows you to drift away. They play so smooth and well executed with a little bit of attitude at times. The duo in their name should be relaxation and vibes, those are the perfect two words to describe their music. I hope you enjoy reading their interview.
You can find all of our links here: https://go.dkesc.co/altoduo-sg
1. What are some movies, shows or songs that you are currently loving?
Answer:
JP: Across the Spider-Verse was amazing, but I was disappointed to hear about the staff undergoing crunch to produce it; they deserve better than that. Music-wise, I've been loving the recent King Gizzard and Meshell Ndegeocello albums, local acts like Spider who just dropped their debut album Enemy, and some unreleased stuff I've been privy to from Houg and deførmed. New music is always exciting to me, I wish I had more time for it.
Wini: The recent movies that were the most memorable would be GOTG3, The Flash and Oppenheimer. I'm a drama fanatic as well, so recent series can include KDramas e.g. the glory, See You in my 19th Life and Revenant, Castlevania and Oshi No Ko. As for songs, I'm currently into prog music e.g. Leprous, Intervals, Plini, Owane, RUSH; math rock like CHON, Elephant Gym; groovy jazzy-r&b fusion like Anderson .paak, The Free Nationals, Tom Misch, Yussef Dayes, Snarky Puppy, kpop stuff, e.g. NewJeans, Le Serrafim and local acts like forests, and a couple of sweet local jazz quartets
2. Can you introduce the Altoduo lineup? (who's on drums, bass etc.)
Answer:
We are signed under Dark Escapes Music & Publishing, an Australian-Southeast Asian indie label.
John Paul (JP) on the lead bass and synths, as the main producer. Wini as the drummer & drumpad/synths samples, and co-producer & main marketing relations. We also have Nicole who plays live with us as the second bassist and to cover some of the effects.
3. Can you tell us a little bit about yourselves and backgrounds?
Answer:
Wini: I've started playing the Electone at 4, where I was exposed to classical, pop & rock, and improvisation. Later, I fell in love with percussion and drums and I loved itttt. Having been in and around music all of my life, I've played quite a wide range of genres (gigs, songwriting) before settling down mainly, with Altoduo. Expanding into that, I have also tried doing basic audio engineering work like recording and editing, while managing a studio-mediahub in Singapore.  Something about me that my friends say is that I love to "big brain" at the wrong times, thanks to my main (academic) background in Finance and Sciences.
JP: I'm a refugee from the classical world too, having abandoned the violin at 14, only to pick up guitar and bass a couple years later and play with any band that would have me. About a decade on and I'm still operating by that logic, playing with various cover bands, sessioning for original acts, and writing songs with my two main bands, Altoduo and Cactus Cactus. Been dabbling with short film and game music on the side too, though it seems AI is coming for our jobs there too, eh.
4. What's the story around the formation of Altoduo?
Answer: Wini was the one with the initial idea of creating a bass and drum centric mathrock music, with our now-sessionist bassist, Nicole. Regrouped with JP as the main producer/face of Altoduo while Nicole still plays with us on the 2nd bass. We are still a mathrock band but with more Chillhop elements, though!
5. What are some of your career goals as a band?
Answer: To create dreamy, easy-going mathrock music for people to chill and relate to. We're still working on our live show experience, and hope to be able to bring the band overseas to as many countries as we can.
6. Who are some of your influences?
Answer: Covet, L'indécis, CHON, Elephant Gym, DOMi & JD Beck, The Omnific, Leprous
7. What instruments and devices do you use for recording?
Answer: Bass >> Dingwall ABII into an old M-Box 2, though I've recently gotten a SSL2 and UA Volt to compare Drums >> mainly a mix of cymbals from TRXCymbals, Collision Drumsticks, Pearl Drumkit, Pantheon Drumkit, FatFreq IEMs, using a range of different mics and pre-amps depending on the sounds we want to achieve.
8. Can you name some qualities that are unique about Altoduo?
Answer: A very experimental drummer flanked by two bassists fighting for their lives..? We attempt to fuse math rock and chillhop, which isn't too common a combination.
9. What is the story behind your band name?
Answer: We started as a bass and drum-centric duo (and now our live performances feature dual bassists). We also occupy a lower register as a result, so 'alto'. Added bonus of the search algorithms confusing us with alto-sax duo music.
10. What have been the most challenging aspects of doing music professionally?
Answer: Marketing, business aspects and promotions, getting it out there to the right audiences. More challenging than producing or writing itself. Spaces and opportunities to perform have also been shrinking in recent years here, so getting ourselves in front of audiences in a manner that makes sense monetarily is an ongoing struggle.
11. What cities and countries around the world would you love to perform at?
Answer: Everywhere! Starting regionally, Taiwan, Indonesia, Thailand, then branching out to Australia, Japan, Korea, North America and Europe if we can make it.
12. What elements did you incorporate into your debut album "What Nobody Asked For?"
Answer: We dove headfirst into lush pads and synths with that album, as well as exploring the ways we could approach math rock without one of its defining elements – the electric guitar. Whether that meant having the bass play lead lines reminiscent of math rock guitar lines like on Unwind, or collaborating with a singer like on Longing, it was a fun challenge to grapple with.
13. With your EP "Jiak Simi," I felt it was more jazz than your debut album, was there a shift musically?
Answer: We learned a lot from our debut album, but also felt a compulsion to pull ourselves in a different direction coming out of it. If there's an overarching direction for Jiak Simi, it would be nostalgia and exploring space and 'pocket' in our music. A lot of our sound here was informed by lo-fi music, and melding that with more math rock sensibilities. Finding a middle ground between both genres from song to song was a fun balancing act, and one that we look to continue exploring.
14. Who is singing vocals on "A Happy Meal" from "Jiak Simi?"
Answer: We're both on it! But it's mostly Wini because JP is self-conscious and the main producer. So he got to turn himself down, haha.
15. What is next for Altoduo?
Answer: On 18 Aug, we'll be releasing music from a collaborative film project titled "Desire Lines", which was supported by the National Arts Council (NAC) here in Singapore. We're putting on a live show on 21 Oct at The Jazz Loft as well, which will likely feature music from our next album, which is due next year. Along the way, you can expect to see a few singles released as we work our way up.
16. Is there anything else you would like to share with the KCrush readers?
Answer: That's it for now. Go out and support your communities and creatives, online and off! There's always space for more care and empathy, especially in these trying times. You can find our music across the usual streaming platforms,Spotify, YouTube, bandcamp; and if you'd like to support what we do, you can always buy us a coffee. Thanks!
Interview Conducted by Cwamne Howard
#Altoduo #kcrushinterviewwithAltoduo #kcrushinterview #AltoduoJP #AltoduoWini #Singapore #chillhop #kcrushamerica #mathrock #newage #AltoduoWhatNobodyAskedFor #AltoduoWhatShallWeEat #JiakSimi #DarkEscapesMusicandPublishing #AltoduoNicole #kcrushamericamagazine #newmusic #DesireLinesNationalArtsCouncilAugust18th #TheJazzLoftOct21st
Related Articles