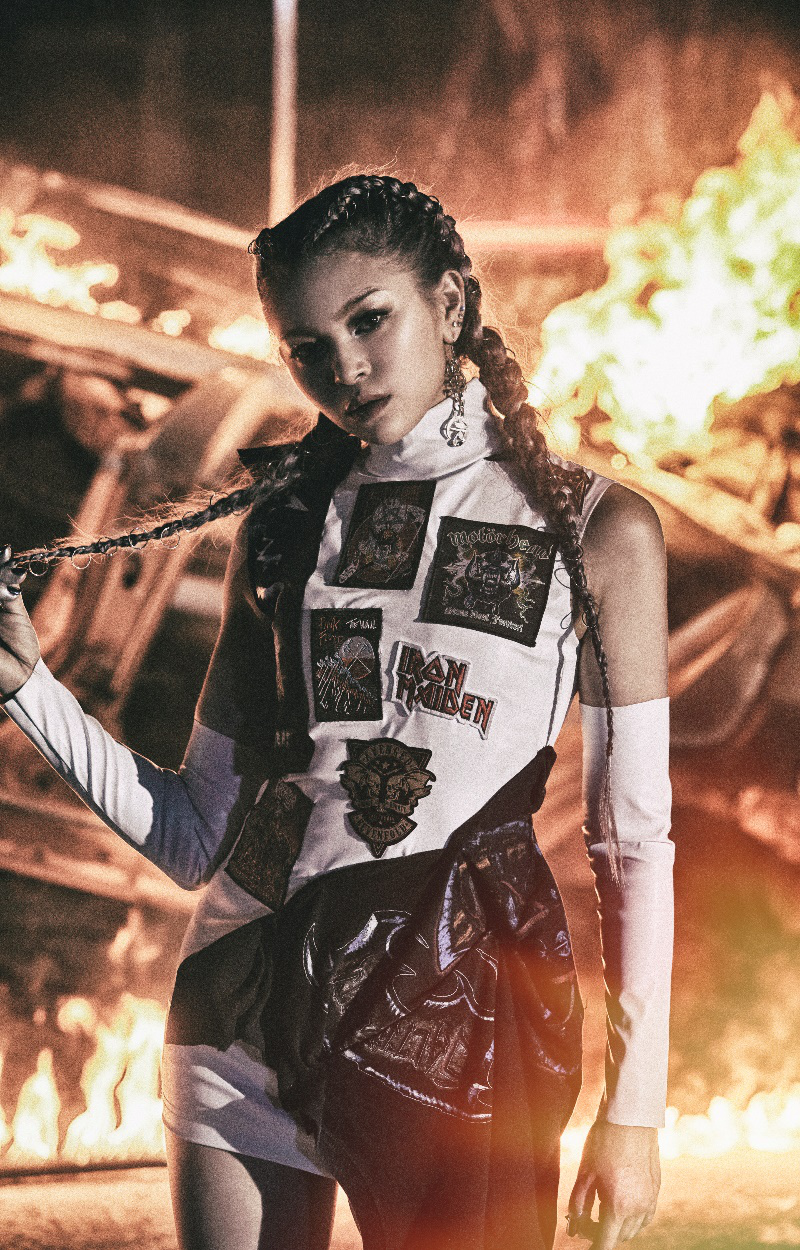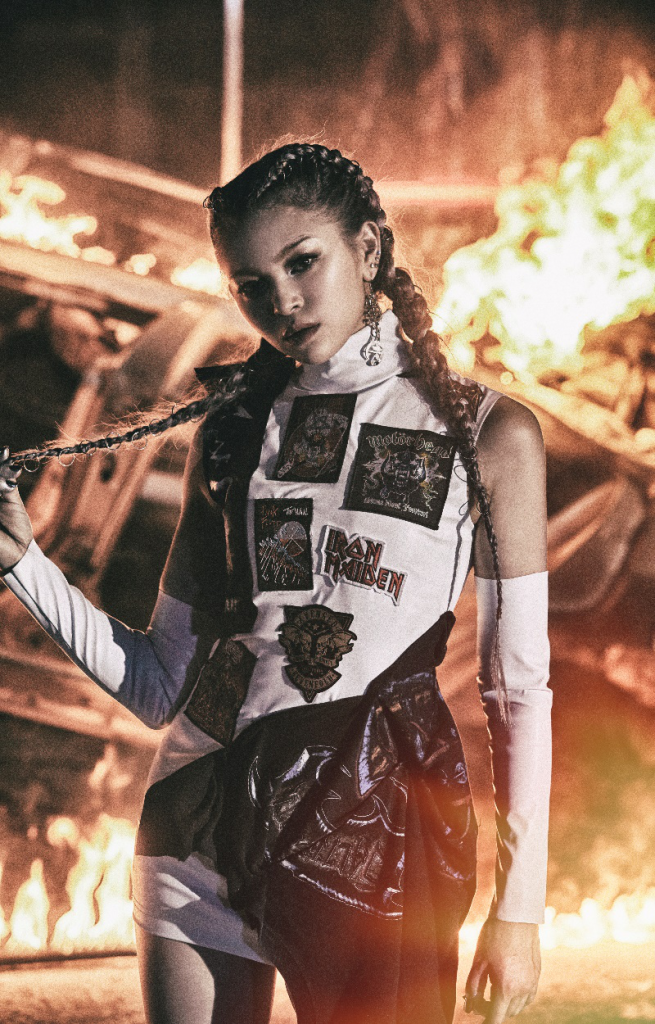 AleXa (previously as Alex Christine) is an American singer and dancer, born and raised in Tulsa, Oklahoma, United States to a Korean mother and American-Russian descent father.
In 2016, she participated in audition competition program Rising Legends and won under the dancer's category. The following year, she participated in Rising Legends: Season 2, and won the grand prize winner which gave her the chance to take a trip to Seoul, in order to fulfill her dreams.
In May 2018, AleXa participated in Produce 48, representing ZB Label, and she made her solo debut with Bomb on October 21, 2019.
We'd like to thank AleXa and her team for this great interview and wish them all the best in all their future endeavors!
Would you briefly introduce yourself to our readers please?
Hello, my name is AleXa. I was born in Tulsa, Oklahoma and raised there my entire life. My father is Russian/American and my mother is a Korean-American adoptee. I fell in love with K-pop in 2008, and that has led me on my journey thus far. I'm signed under ZanyBros's music label, ZB Label, and participated on Produce 48.
Could we ask what your daily schedule is like these days?
To be perfectly honest, every day is different. However, I can give you a breakdown: wake up, run, practice, eat, more practice, go to the office, practice.
What do you like most about performing and being in front of the camera?
As AleXa, being in front of the camera means that I get to be somebody else for a moment. It's nice to drop being Alex Christine and step into AleXa's shoes.
What do you think has changed the most for you since debut?
My passion had grown stronger. This whole process has been like a light under a fire, and now the bomb (pun intended) has gone off!!
How would you describe your music and sound?
"Bomb" itself is a mix of electro beats and Brazilian funk. During my training, I trained in Afrobeats and Dancehall, which utilizes Brazilian funk. In the future, I want to make music with a very globally incorporative sound.
Who do you admire the most in the world? And, please name some artists that you admire in the music industry.
My mother is the number one person that I look up to in this world. She's been through so much, and persevered through it all. She is such a strong woman, and I aspire to be like her. The artists that I really look up to are Taemin of SHINee, Hyuna, and Um Junghwa.
What is your favorite song/album that you listen to the most often?
I am an avid fan of the Gorillaz, so I listen to a lot of their discography. Also, I enjoy several rock and metal bands. To pinpoint one exact group or song is difficult.
What is your fav food? And why…
My favorite food is probably my mother's kimchi stew. She cooked it a lot at home, and I very much so miss the taste of it.
What are your hobbies or interests?
My hobbies are writing song lyrics, photography, and make up.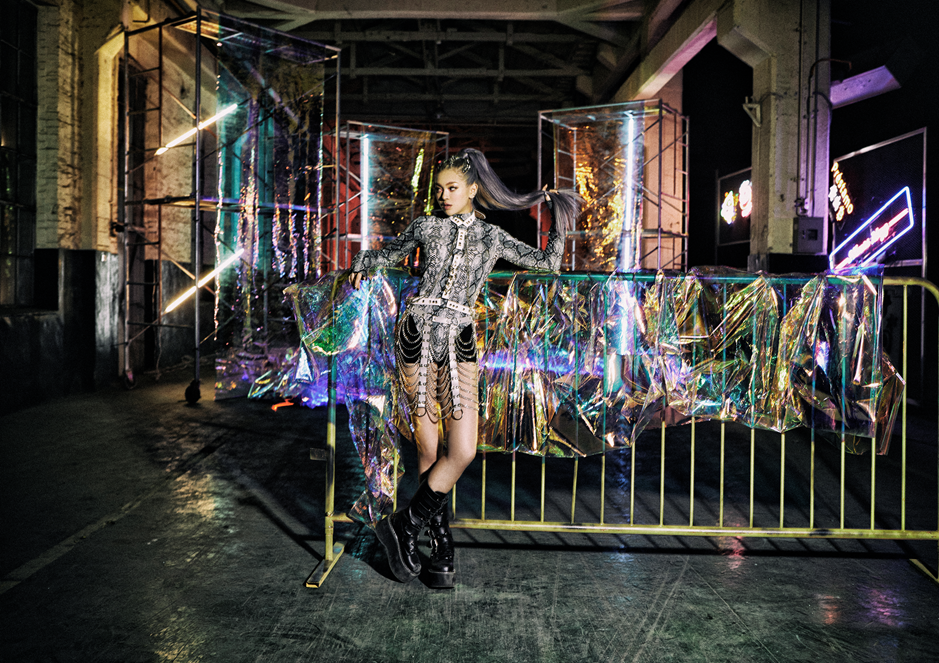 Where do you want to perform in the future? Any venues or countries that you have in mind?
It would be a dream come true to have a concert in my hometown at the BOK Center. That is one of the largest venues in my hometown, and to fill that stadium for a concert would be incredible. I would love to tour South America and Europe next year.
What kind of person is your ideal type to date?
My ideal type is simply someone that I can be honest with. If they can respect me as a human, then they have my respect. In addition, a similar sense of humor and good conversational skills are lovely traits to possess, in my eyes.
Where do you want to go on a vacation the most?
Seeing as that my manager is from Sweden, I have heard so many lovely things about Sweden. I would absolutely love to go to Sweden, when given the chance.
Could you say something nice to the fans, and let them know your plans and wishes for the future?
To my fans, whether you have been with me for years or a few days, thank you for the support. It is an absolute honor to have all of you behind me to lift me up, so I will work harder to be worthy of your love and support. I hope to someday hold concerts in your hometowns to meet all of you and thank you in person. Thank you so much for everything.
 –J. Chung.
3 responses to "KCRUSH Interview with AleXa"
Related Articles